1
Lip Closure Spoon
This spoon helps those with difficulty eating by tactiley prompting the lips to close. The edge encourages the child to maintain contact with the spoon's surface while food is removed.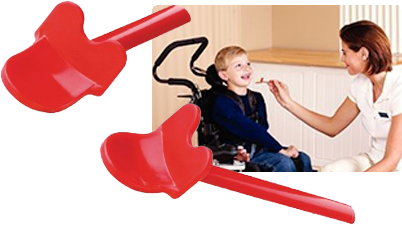 2
Rije Dysphagia Cup
If your child with CP has issues controlling the muscles in their throat, they may experience trouble swallowing. Dysphagia cups have nose cutouts so drinking can occur without tilting the head back, which reduces the risk of aspiration.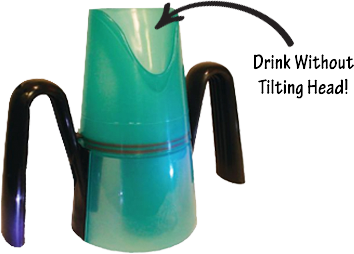 3
Tumble Forms 2 Feeder Seat Positioner
This seat can server as a comfortable, short-term alternative to your child's wheelchair. It helps your child maintain good posture and is easy to wipe clean.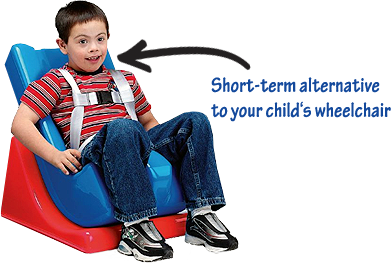 4
Tumble Forms Starfish Bath Chair
This bath seat has adjustable back and leg supports that can be set at various angles depending on your needs. Chest and hip belts help keep your child in position.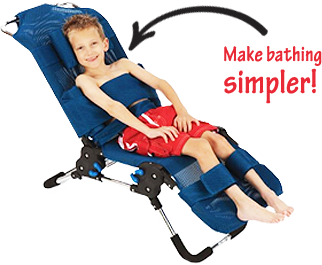 5
P's + Q's
Oral sensory chews help develop the masseter muscle (important in mature speech production) and encourage lateral jaw movement.
They also help improve speech impairments like dysarthria, difficulty in controlling muscles used for speech.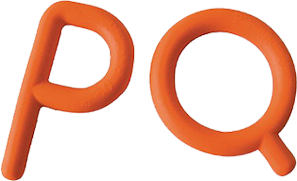 6
Pediatric Plastic Base Utensil Holder
Support your child's development of independent eating skills with a utensil holder. This holder is great for kids with a weak grasp or poor fine motor skills who need help holding on to their silverware.