| | |
| --- | --- |
| A cane provides minimal support for short distances and crowded places | A rollator gives you support and mobility over longer distances |
A walker offers sturdy support and balance for longer distances

Motorized Scooter or Wheelchair

Makes it easier to move longer distances while using a motor controller
| | |
| --- | --- |
| Combines the features of a walker, wheeled walker, stair assist, and posture aligner | A wheelchair offers the most stability and allows you to push yourself or be pushed by an attendant (transport chair) |
For some people, a cane may provide enough support. Others require more aid and find that a motorized scooter, motorized wheelchair, or wheelchair fit their needs best.
If you fall somewhere in the middle, we can help you decide on the best option!
Walkers vs. Rollators vs. Roami
All of these options offer support while walking and fold up to take with you on-the-go, but what's the difference?
What is a walker?
What is a rollator?
What is a Roami Progressive Mobility Aid?
What is a walker?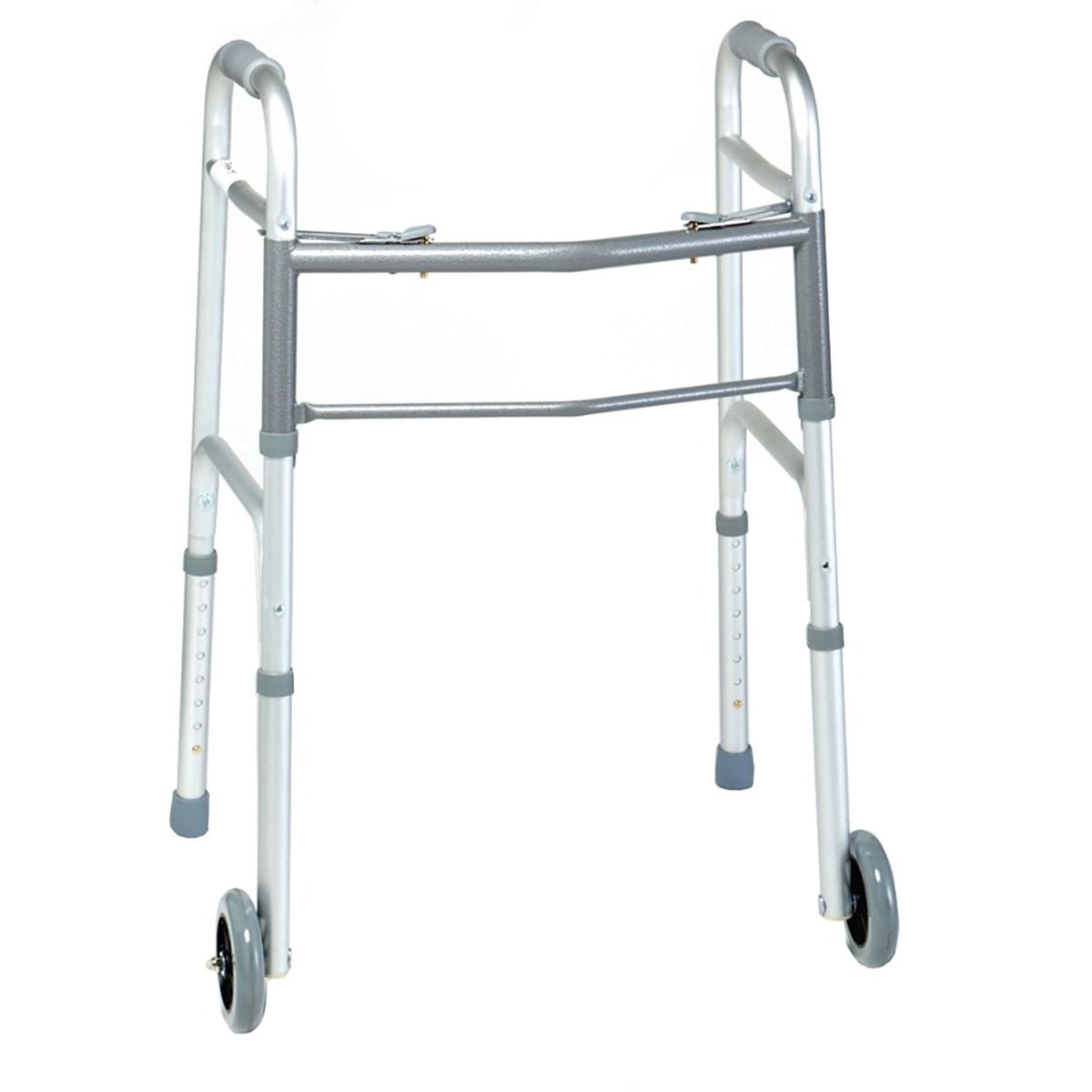 A walker is a stable mobility aid. Walkers are available in non-wheeled and wheeled versions. They generally look more plain than rollators.
Non-wheeled walkers offer stable support for people who have balance problems. However, the walker must be picked up and moved forward before you take another step, which makes them a poor choice for people with limited arm strength.
Wheeled walkers offer support, but also have two front wheels which makes them a bit more maneuverable and easier to move.
Walkers don't usually have a seat, but you can add accessories! A walker pouch can be added to hold objects as you move from room to room. A basket can hold groceries or a purse. And a tray can hold a meal, a remote, or other objects. You can even attach a cup holder!
What is a rollator?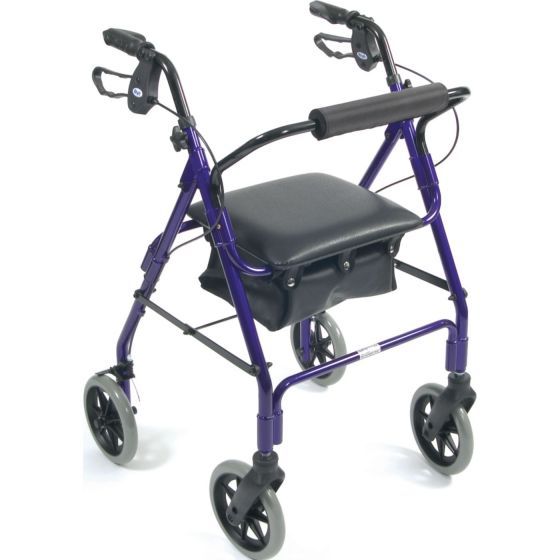 A rollator is a more mobile stability aid. Rollators are available in three or four wheel versions. They come in a variety of colors and are a bit more stylish compared to walkers. But because of the wheels and brake system, rollators are often heavier than walkers (around 25 lbs. vs. 8 lbs.), an important consideration if you'll be taking it with you and lack arm strength.
A three-wheeled rollator fits in smaller spaces, can make sharp turns, and has increased maneuverability. They're lighter than four-wheeled options, however, their design means that they don't offer a seat.
A classic four-wheeled rollator offers stability and easy mobility. Rollators enhance mobility and walking speed. Because they have four wheels, rollators require steering and easy hand brake operation, which may not make them the best option for all users.
A rollator seat gives you a place to sit and rest on longer adventures. Most rollators also have a basket (often below the seat) to hold your belongings. Most rollators don't have trays though.
What is a Roami Progressive Mobility Aid?
Roami is a four-in-one progressive mobility aid. The device can be used as a non-wheeled walker, or turned into a wheeled walker by pressing the foot pedal to lower the retractable wheels. It comes in five trendy colors and is much more stylish than a standard walker.
It can also be used to help align your gait and posture while walking. Plus, Roami can be used as a stair assist to offer support as you go up or down the stairs. Adding another wheel assembly even allows Roami to be used similarly to a rollator.
Roami helps meet your needs progressively. Elderly users can easily transition from a wheeled walker to a walker on days when they need more support. Rehabilitation patients can use the Roami when they become stronger and need less support while walking. It can even help them conquer one of the biggest challenges, stairs!
Choosing Between a Walker or Rollator
When should you use a walker?
Walkers are best for users that need stable support and walk at a slower pace. If you are mobile enough to walk instead of using a wheelchair, but have difficulty walking from your bedroom to your bathroom, a walker might be the right choice for you. A walker is also a good solution for people recovering from hip or knee replacement surgery who can't bear weight on one leg.
When should you use a rollator?
A rollator is best for user's who can walk but just need a little help with balance and stability. Rollators allow you to walk at a quicker pace and help with a normal gait. The user should be able to steer the rollator and operate the hand brakes as needed. Most rollators have a seat, allowing you to take a rest as needed.
When should you use Roami?
If you have changing mobility needs, whether you're growing older or recovering from surgery, Roami may be best for you. It's a good choice for cognitively-sound users who can use all of Roami's features.
Instead of needing three different mobility aids (and needing to store them when you're not using them) this one aid can get you through your entire recovery. Don't let the step or two into your house impair your ability to live independently, use Roami as a stair assist. It can also be used as a walker, wheeled walker, and a posture/gait aligner.
What walkers and rollators are available?
What kind of walkers are available?
What kind of rollators are available?
What kind of walkers are available?
Best Standard Wheeled and Non-Wheeled Walker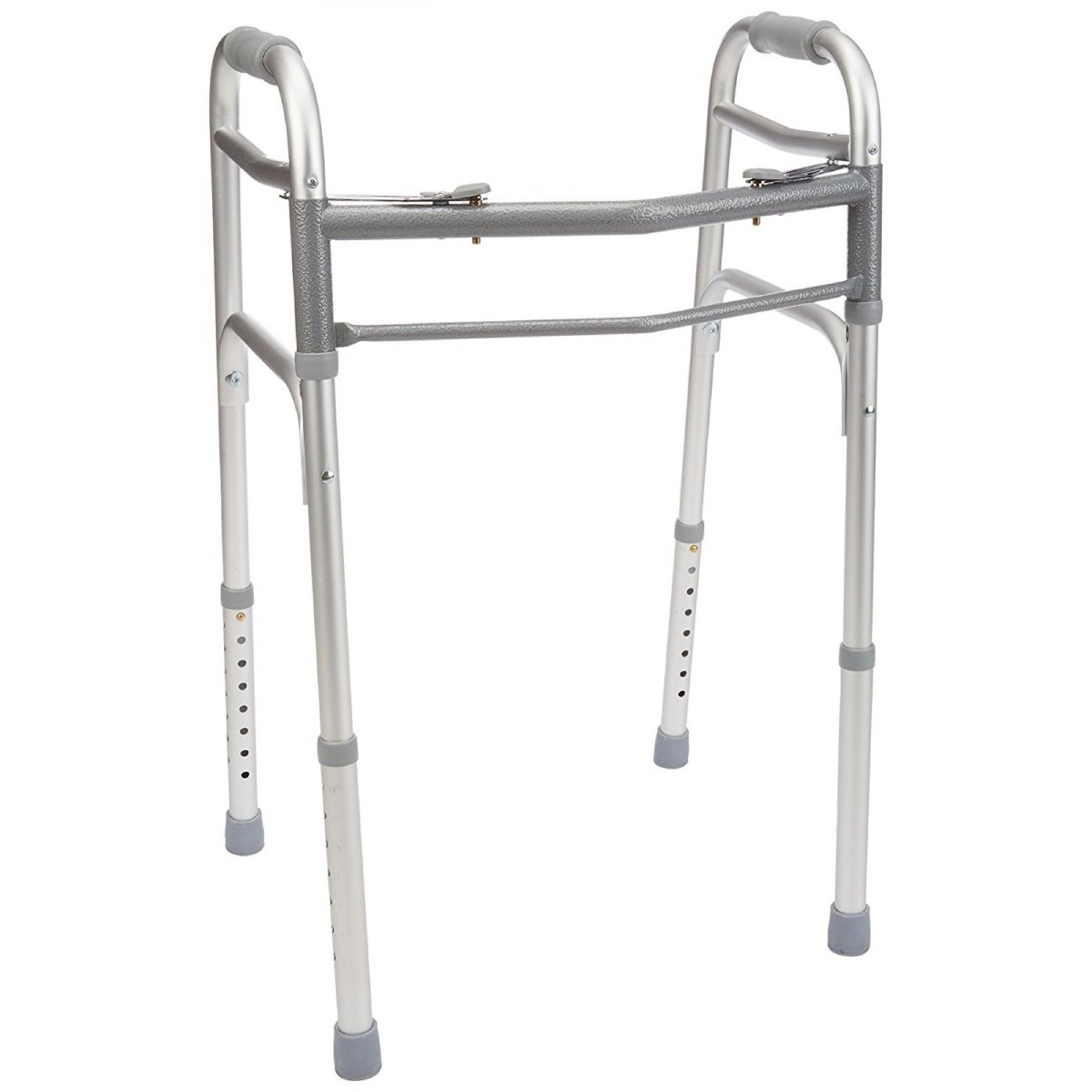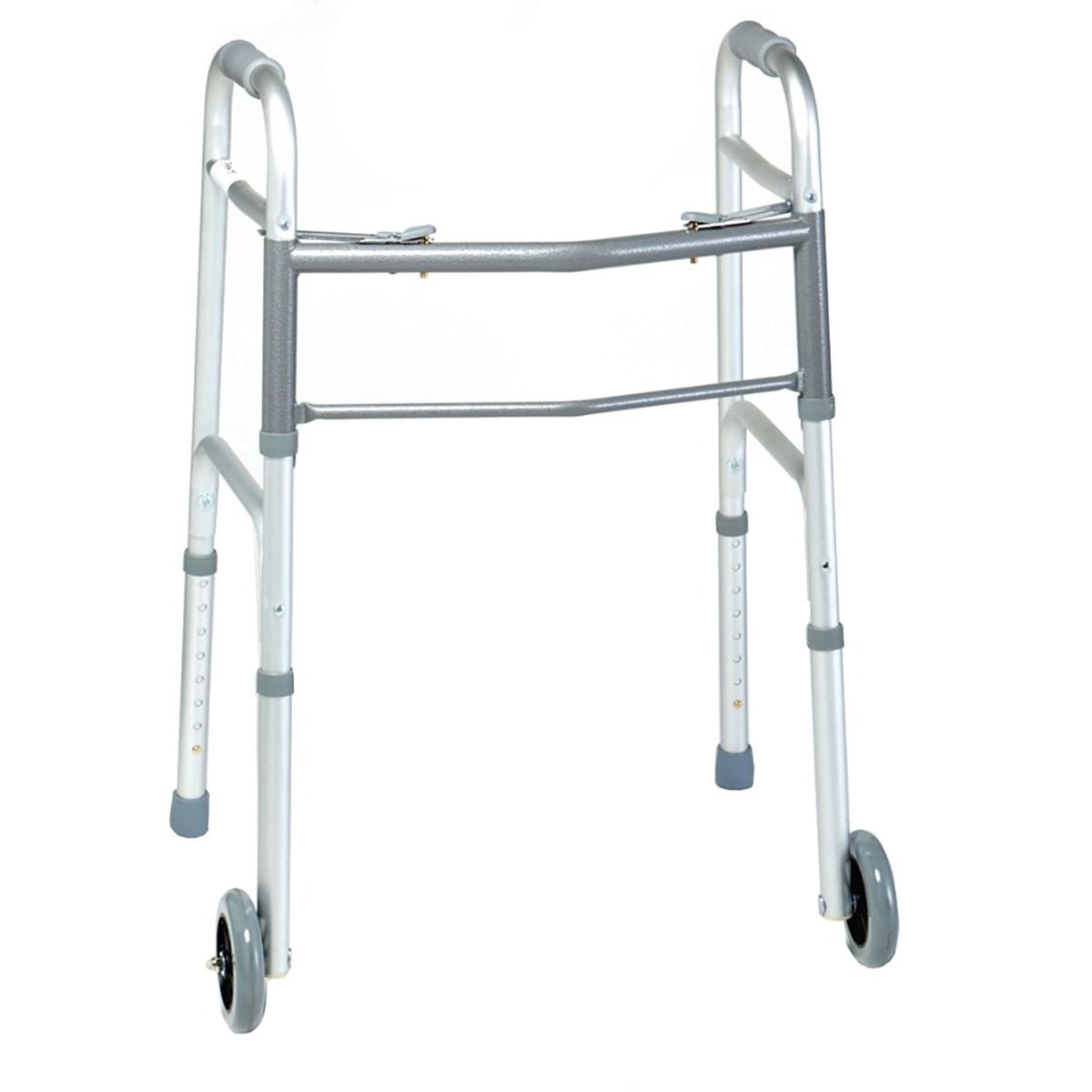 The Days Two Button Walker is a height adjustable standard walker. It's available in both non-wheeled and wheeled versions. The wheeled (rolling walker) version comes with 3" wheels, best for indoor use, and 5" wheels for indoor and outdoor use. This walker is also available in youth options for children, in addition to adult versions.
Best Bariatric Walker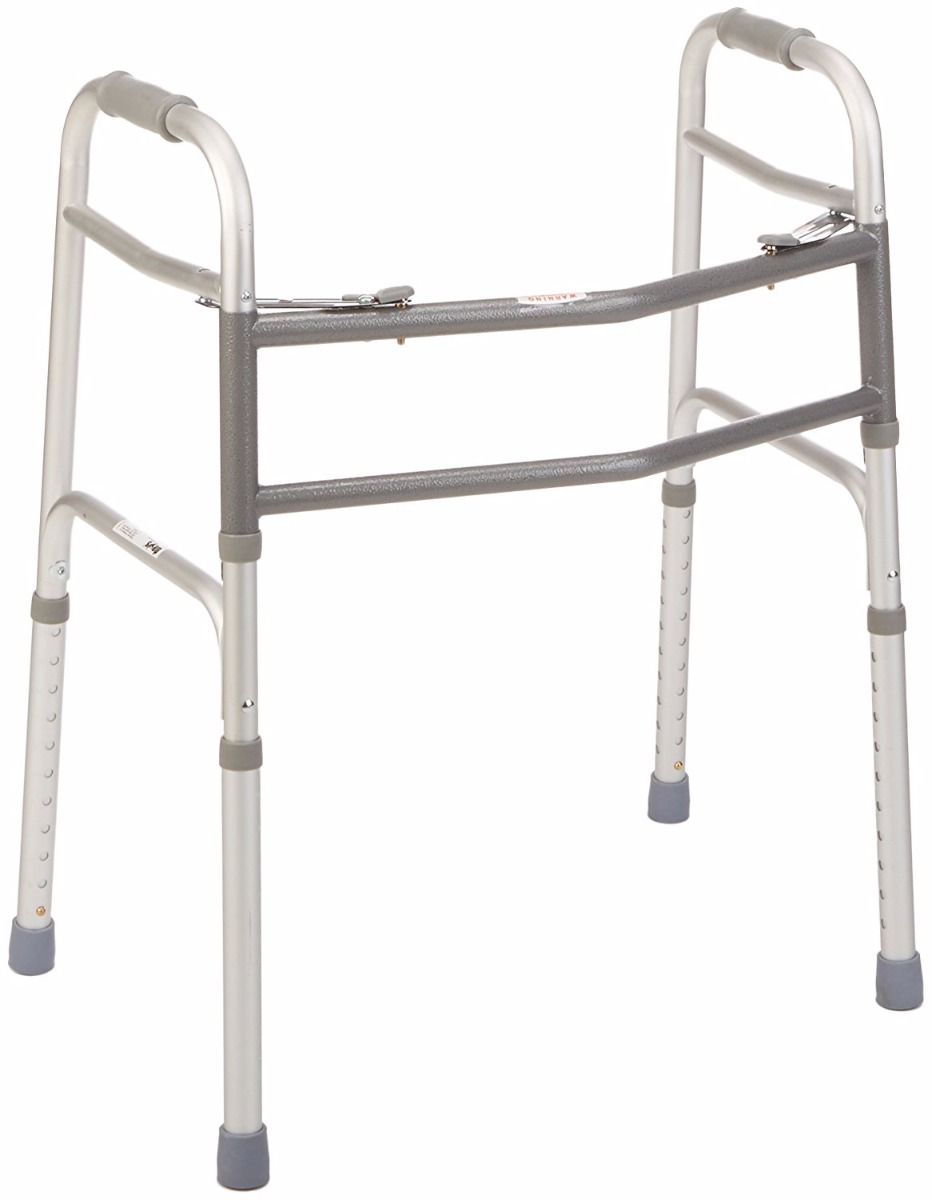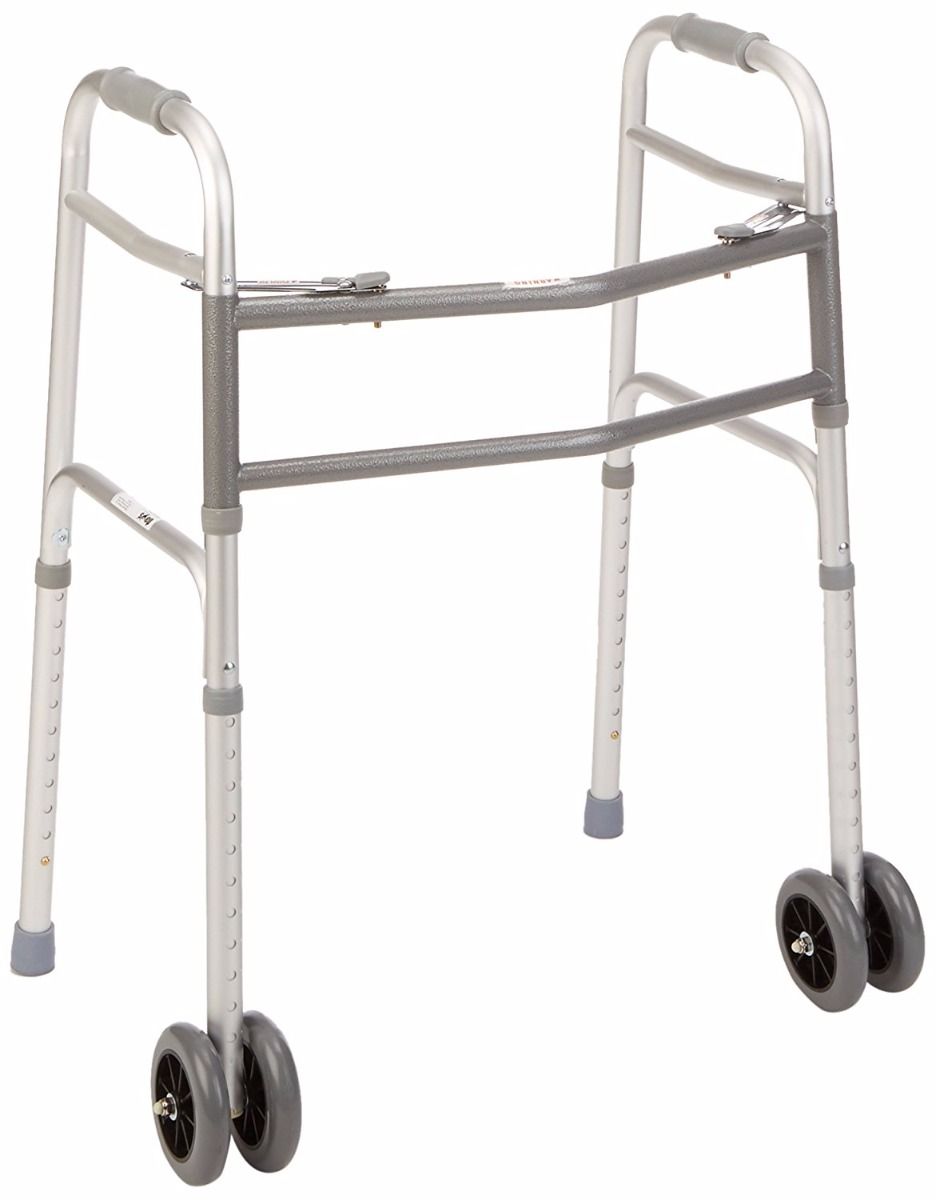 The Days Bariatric Walker is available in non-wheeled and double-wheeled versions. These bariatric options support up to 700 pounds. The sturdy aluminum frame keeps the walker both strong and lightweight. The non-wheeled version weighs 7 lbs. and the wheeled version only weighs 8.6 lbs., making it easy to take your walker with you on-the-go.
Five Stars. "Worked for my very tall husband's needs."
-Joanne, Amazon Customer
Best Hemi Walker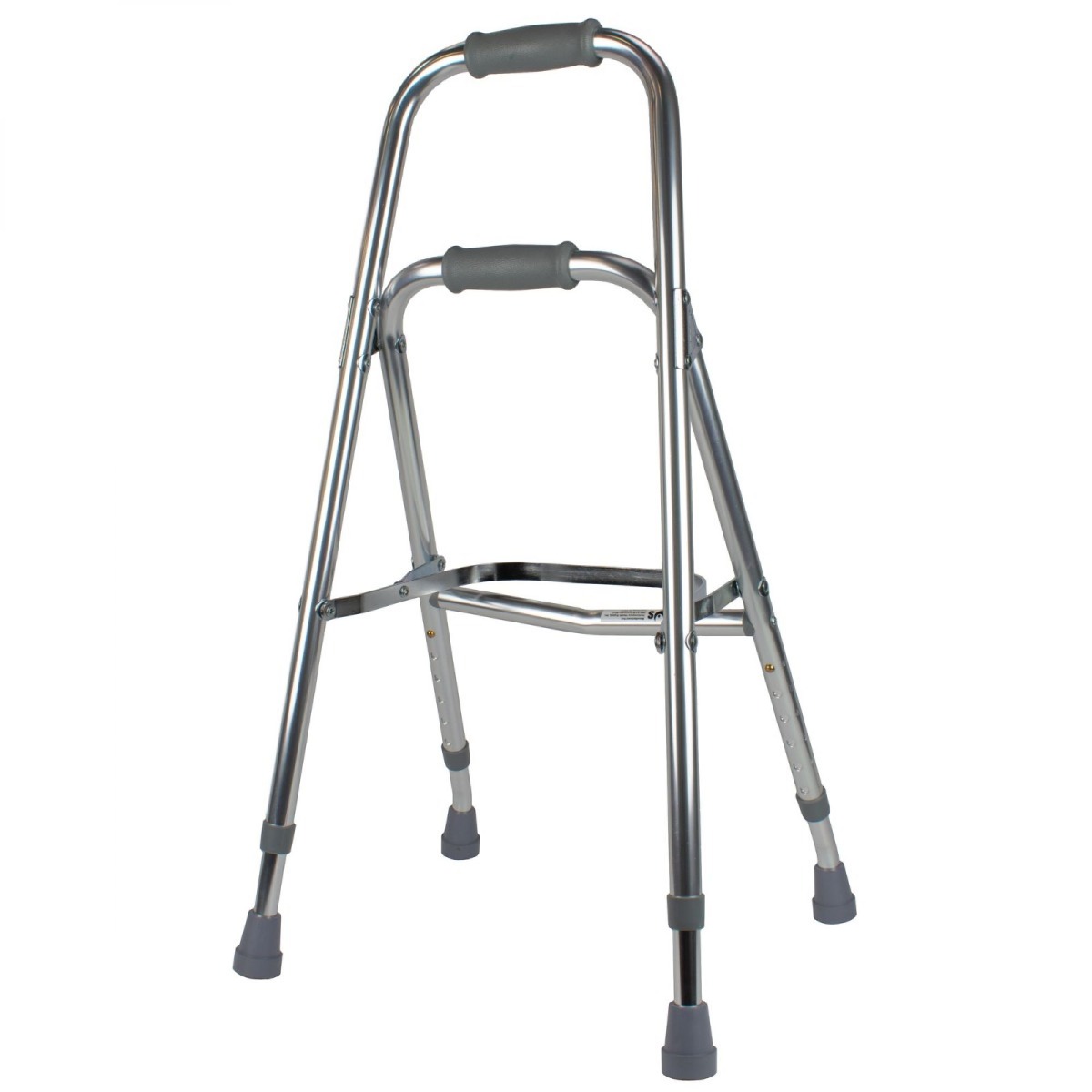 A hemi walker is more similar to a cross between a cane and a walker than a typical walker. It's designed for people with limited or no dexterity in one hand or one side weakness. It only takes one hand to use a hemi walker for support while walking. The Days Hemi Walker is one height adjustable hemi walker option.
Perfect for my dad who had a stroke. "Perfect for my dad who had a stroke 6 months ago. He has been walking with this for 3-4 months now. It's light weight, easy to fold and it's holding up well. Plus very affordable!! We do not regret this purchase."
-Alison P Toth, Amazon Customer
Best Trolley Walker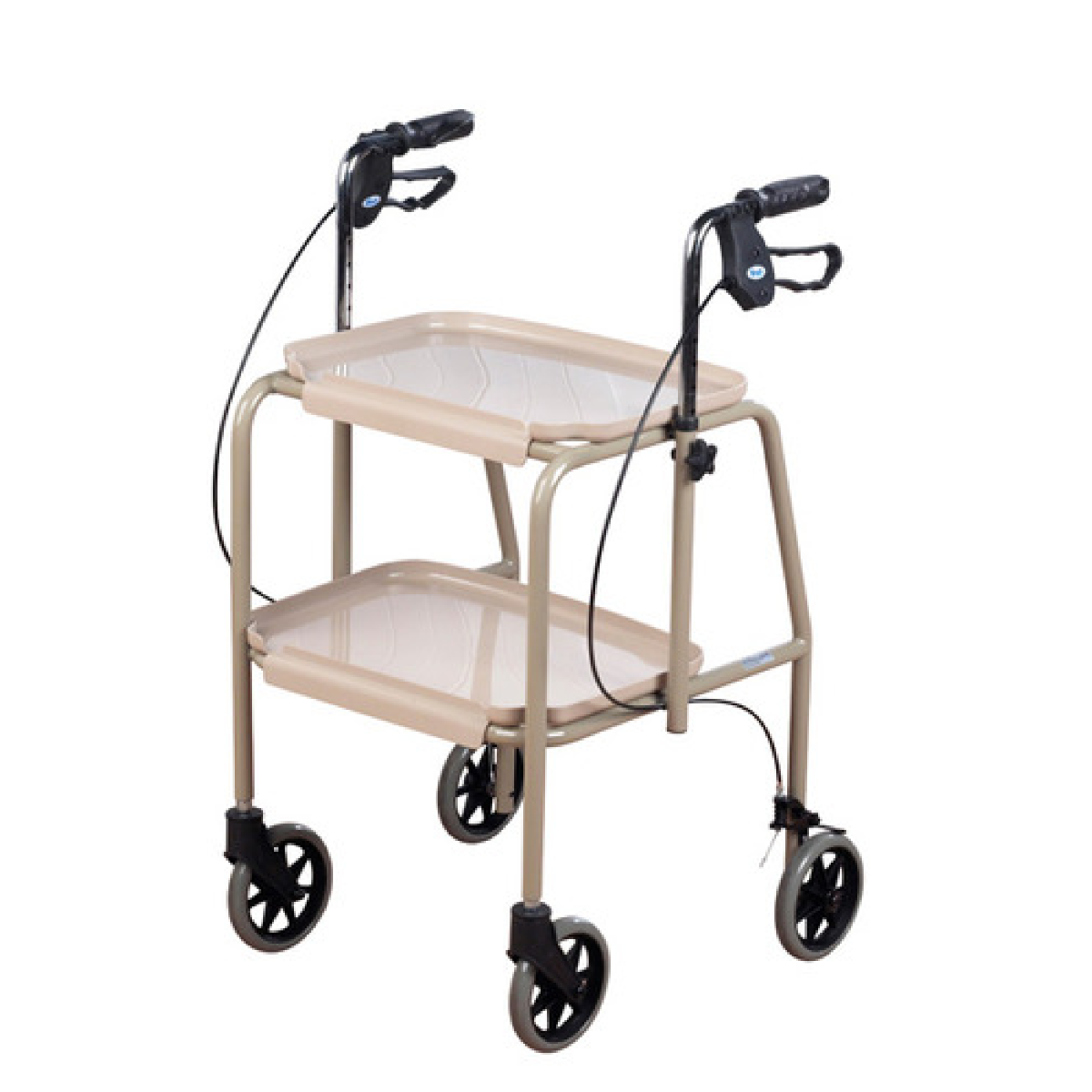 While many walkers can be used with a tray accessory, the Homecraft Deluxe Walker Trolley has two! The clip-on shelves can be used to hold and transport reading glasses, a phone, a remote, a tissue box, a book, a magazine, meals, drinks, and more.
This Walker Trolley is WONDERFUL!! "I searched and searched for a walker for my 94 year old mother to use in her home. The 2 wheeled walkers were too hard for her to maneuver on the different flooring surfaces. Most 4 wheeled walkers were too bulky and had no place to put items on. Then I saw this Walker Trolley and it was just what I was looking for. I ordered and we both couldn't be happier!
It is sturdy and well made, the color is beautiful, it rolls very easy over all flooring surfaces, it is a great size and fits through all doorways and the two trays allow her to carry items throughout the house as needed - mail, laundry, food from kitchen to table, etc. This Walker has made her very safe, comfortable and more independent. We both LOVE it!"
-Extremely HAPPY!, Amazon Customer
Walker Accessories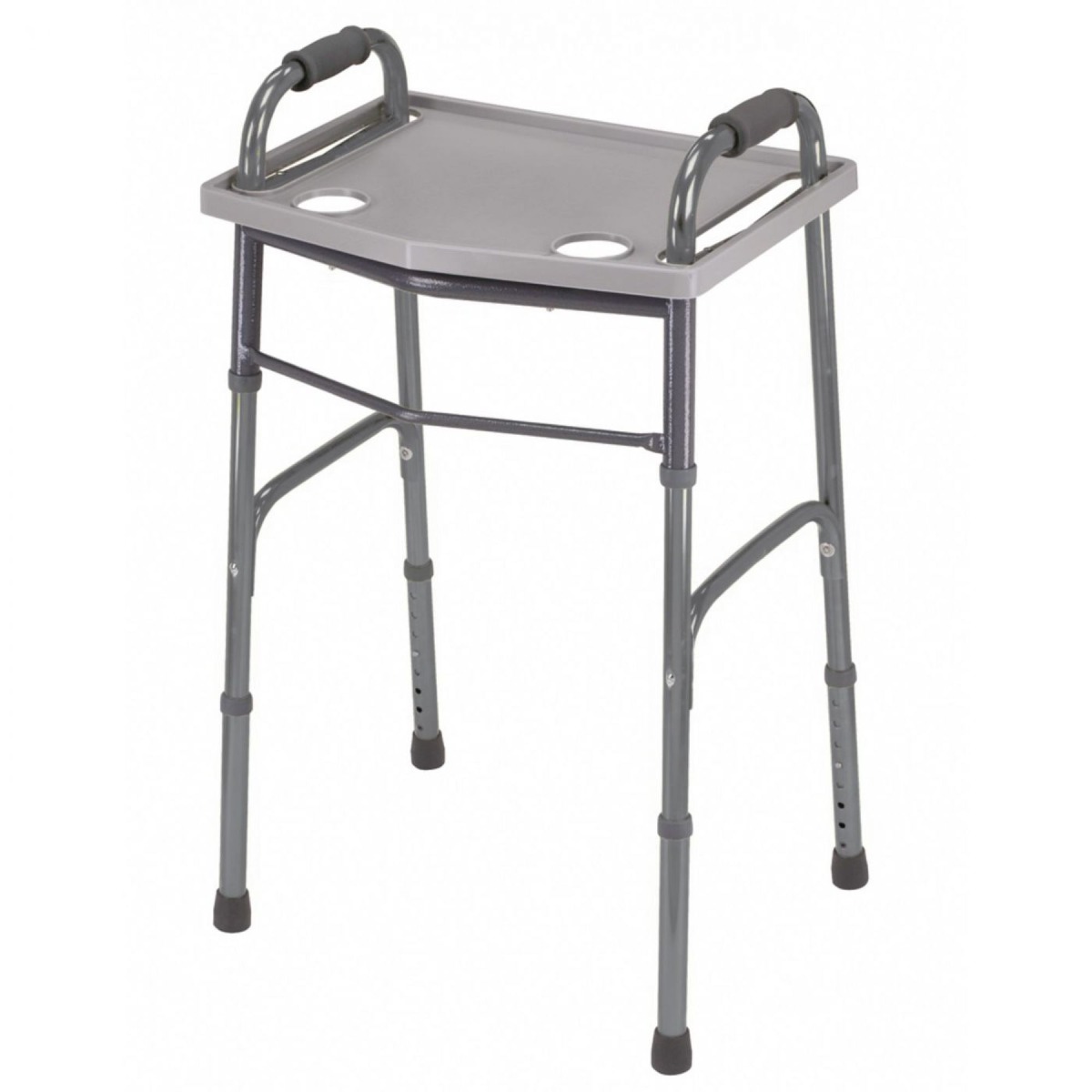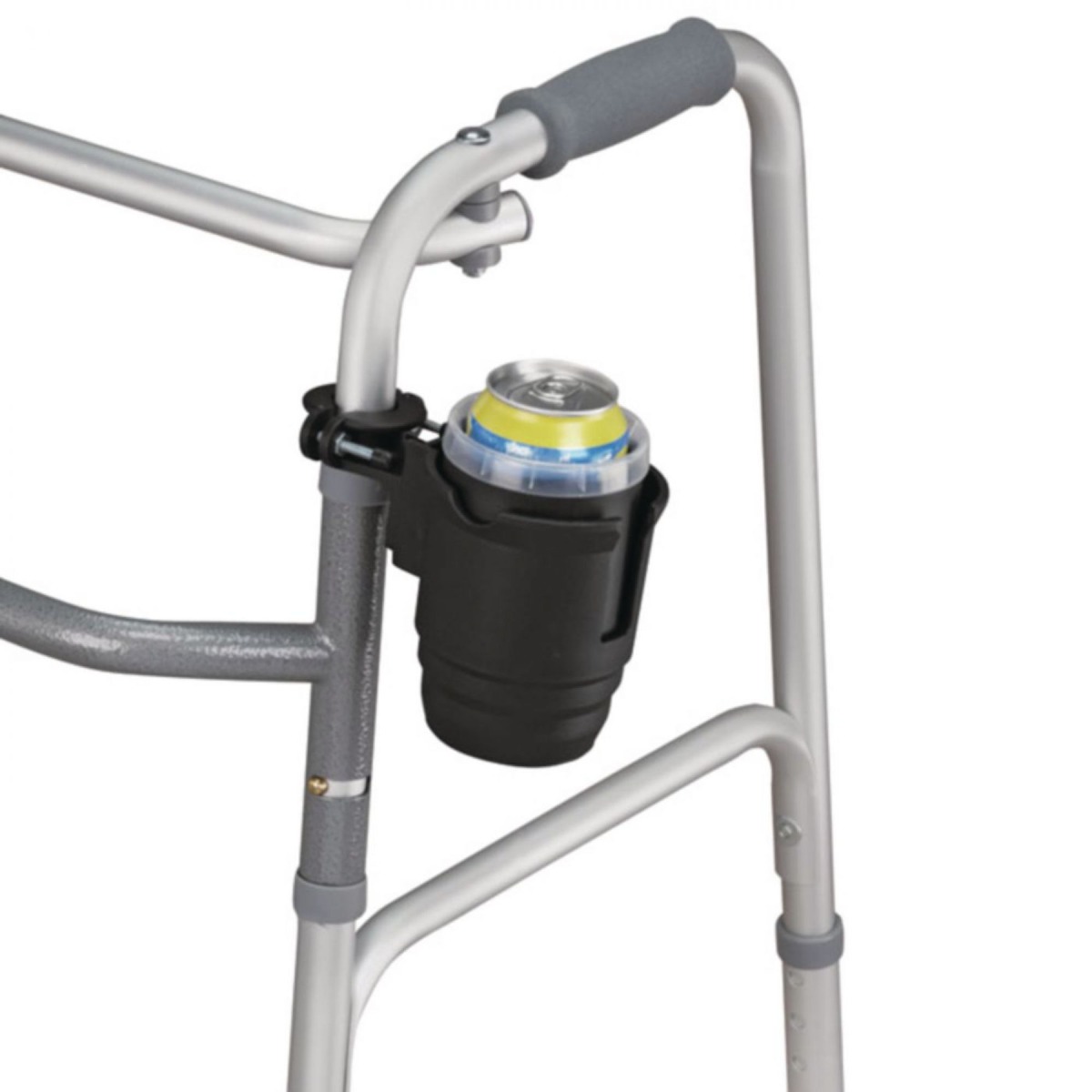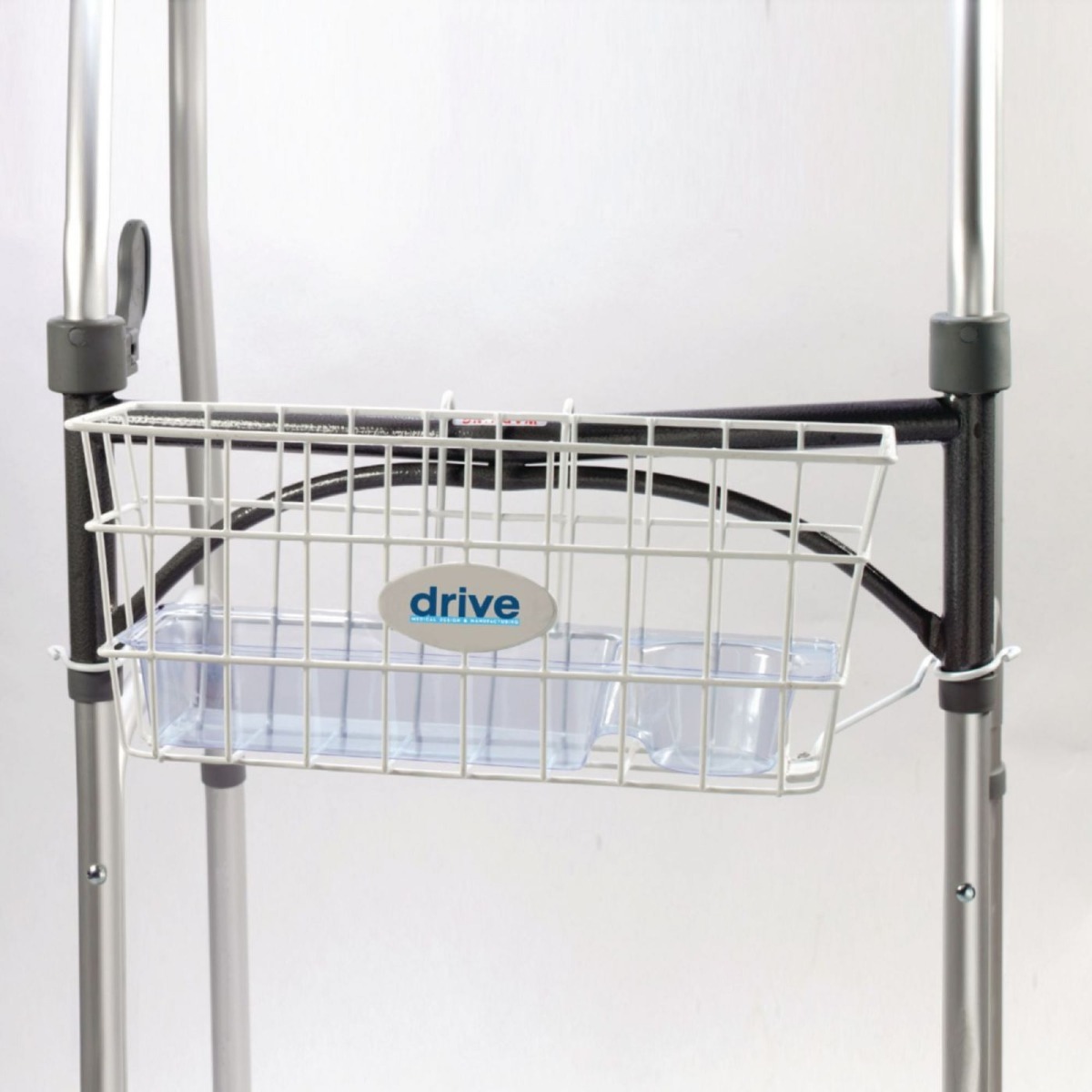 Walker accessories can make your walker more functional and attractive. A walker tray can be used to hold personal belongings while you use your walker. You could also add a cup holder to hold a can, mug, or bottle. A classic black walker pouch is another option to hold everything you need. If you need to hold larger objects, a walker basket might be a better option. Add a walker platform attachment to bear weight on your arms. It's ideal for those with hand injuries or arthritis.
What kind of rollators are available?
Best Standard Rollator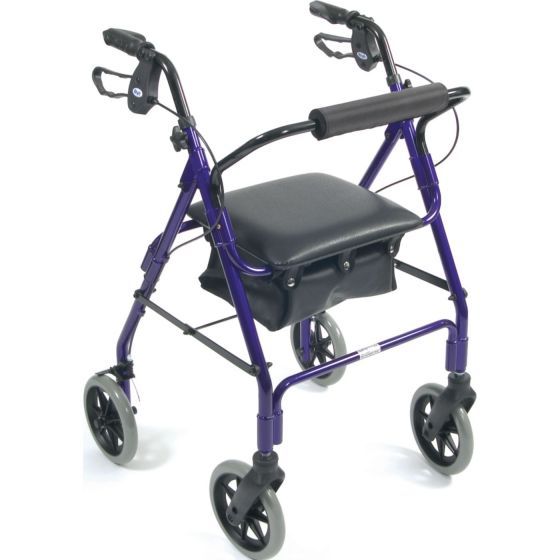 If a rollator best fits your needs, consider the Days 100 Series 106 - Large Lightweight Aluminium Rollator. Independently move from room to room using this rollator. It includes a seat and an under-the-seat basket to hold your belongings.
Smooth and Agile "This has made my life so much better. I can move more freely! I can rest when I need to with the roomy seat. The walker moves smooth and agile. The compartment under the seat is large enough to hold my purse. I recommend this product to anyone who has mobility issues."
-Teacup, Amazon Customer
Best Bariatric Rollator
The height-adjustable Bariatric Rollator with Pouch features a seat and easily folds for transportation. It has a pouch under the seat to hold your belongings. This bariatric rollator has a weight capacity of 500 lbs. Use this rollator at home, at work, and on-the-go.
Best Three Wheel Rollator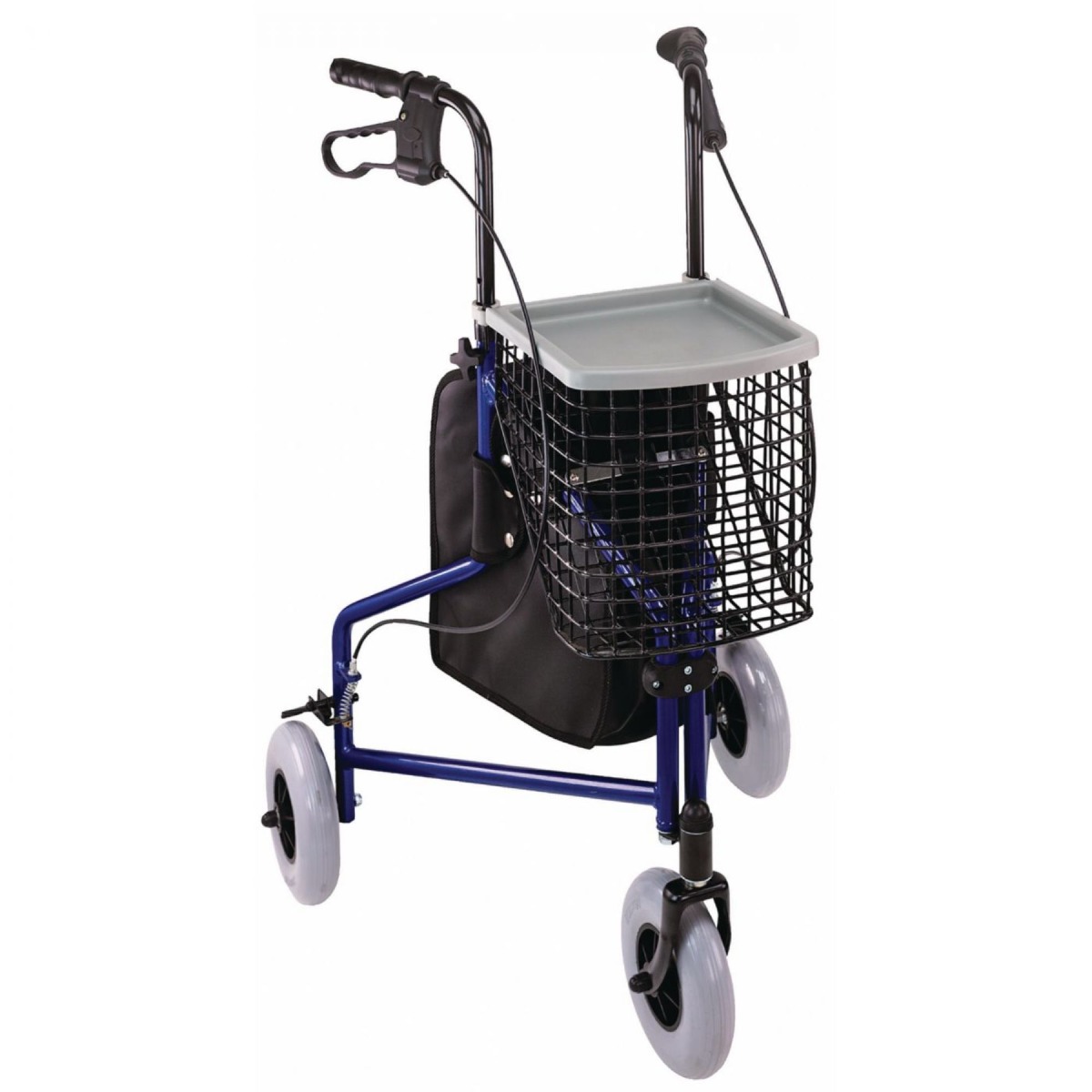 A three wheeled rollator can handle tight turns and fit into spaces that a standard rollator can't. This three wheel rollator features a pouch, a wire basket, and a tray. The wheels enable the rollator to be used on most terrains while the loop brakes make the rollator easy to use.
Best Collapsible Rollator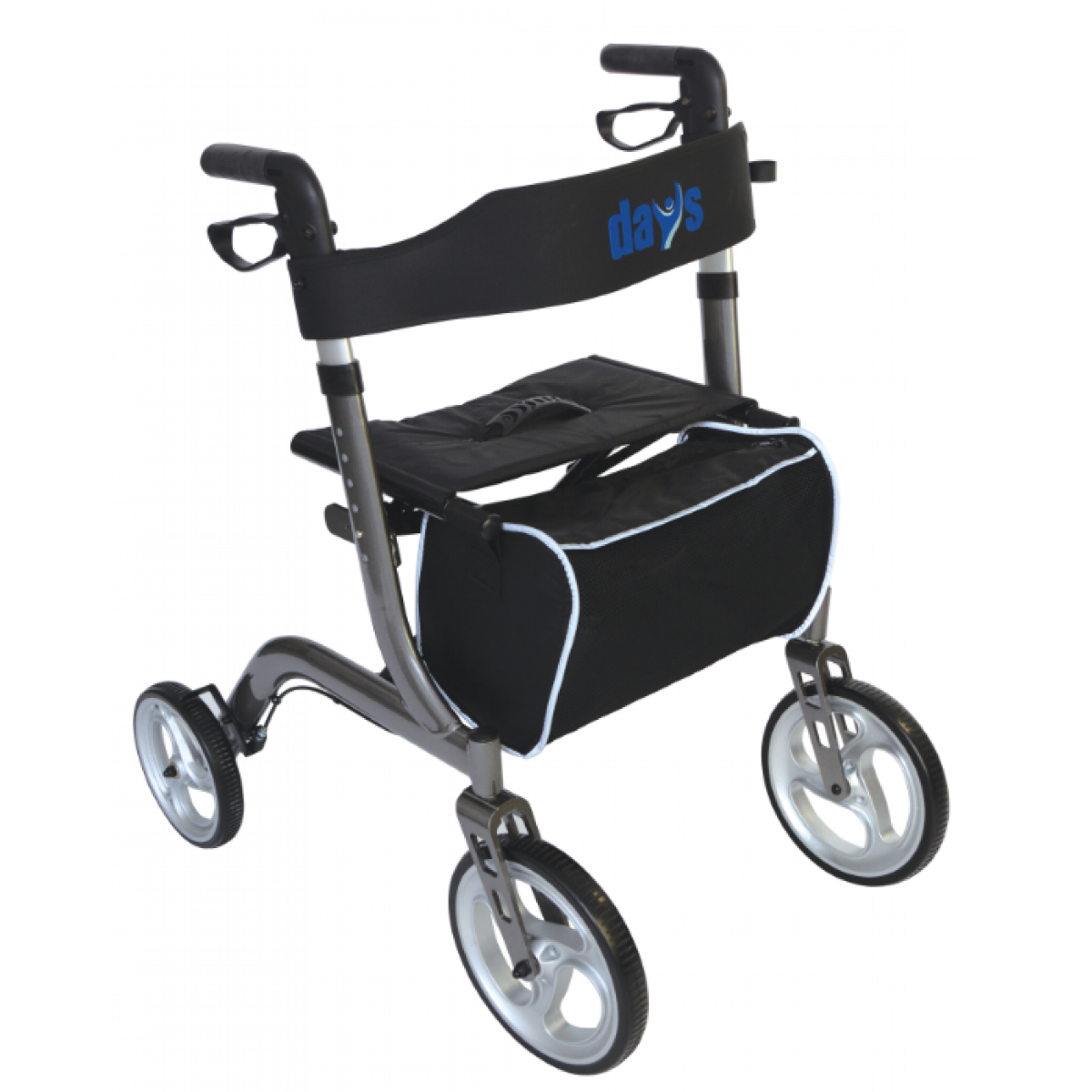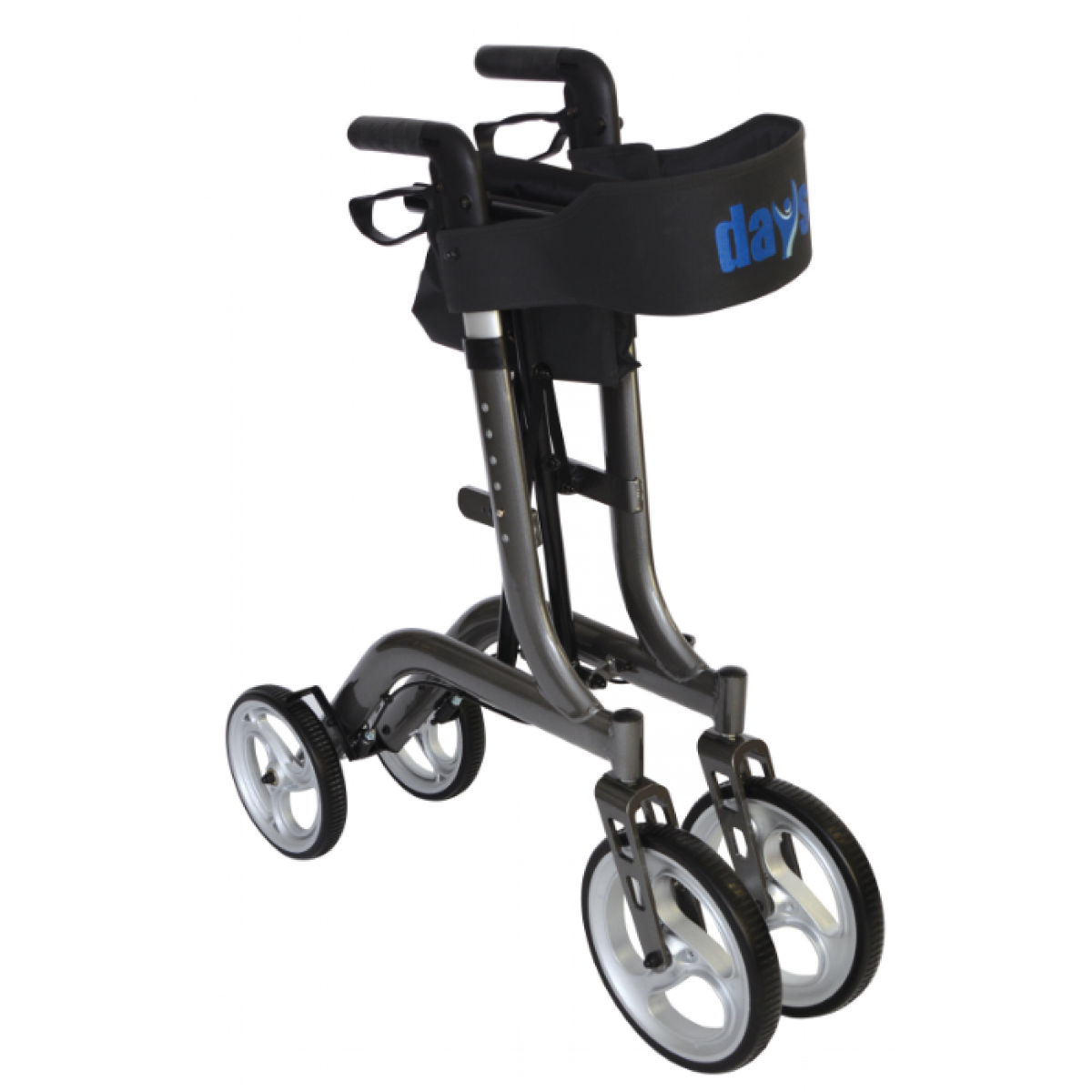 The Days Collapsible Rollator makes it easier to take your rollator with you on-the-go. It can be collapsed and remain upright to fit in narrow, crowded spaces. This also makes it easy to fit in the back of your car or store at home. The height adjustable rollator features a canvas seat, storage bag, and loop handle brakes.
SUPER GREAT "This walker/rollator is for my 95 year old mother. She has had several walkers/rollators over the years but this one seems to combine (finally!!) all the desirable traits of her past rollators.
The wheels are large making it much easier to use in rough terrain, cracked sidewalks or over thresholds. It has a comfortable seat that includes a comfortable backrest, so you can relax and not "perch" when resting. It folds vertically which makes it easy to place in a car for travel. It is lightweight which makes it easy for me to move it in and out of the car when we go places. I wish that the legs collapsed a little more as it does take up more room in the car than our previous folding walker.
Even so, it is better than previous ones. It also has a large, zipped storage compartment which is a great help in everyday use. Items in the storage compartment need to be considered when folding but will stay in the compartment when zipper and folded. The brakes work well and are used the same way as other similar items. This is important for someone who is used to braking in a particular way. Years of habit make it hard to change to another braking method and you don't have to do that with this item. We are very happy with this walker/rollator."
-Jo Ann Graham, Amazon Customer
Best Rollator for Parkinson's Patients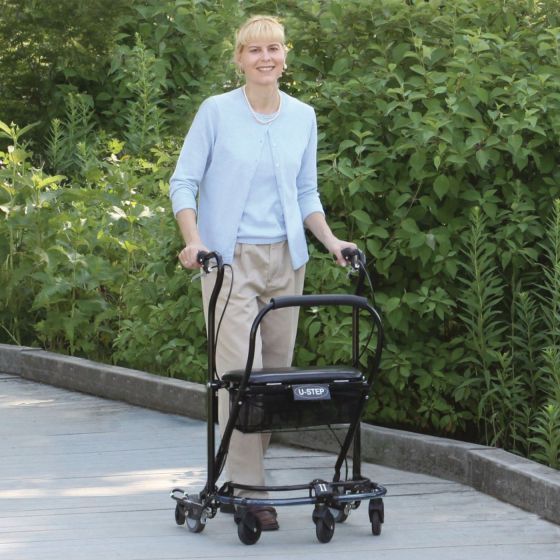 The U-Step II Rollator is designed for use by people with neurological conditions. Unlike a standard rollator, this rollator will not move until walking is initiated by the hand brakes. You can control the rolling speed by using the resistance control lever. And it includes a seat and under-the-seat basket.
The U-Step II Rollator option with a laser light helps initiate movement in people with classic Parkinson's disease. It helps reduce freezing gait episodes by projecting a guiding red laser light in front of the rollator.
Best Posture Rollator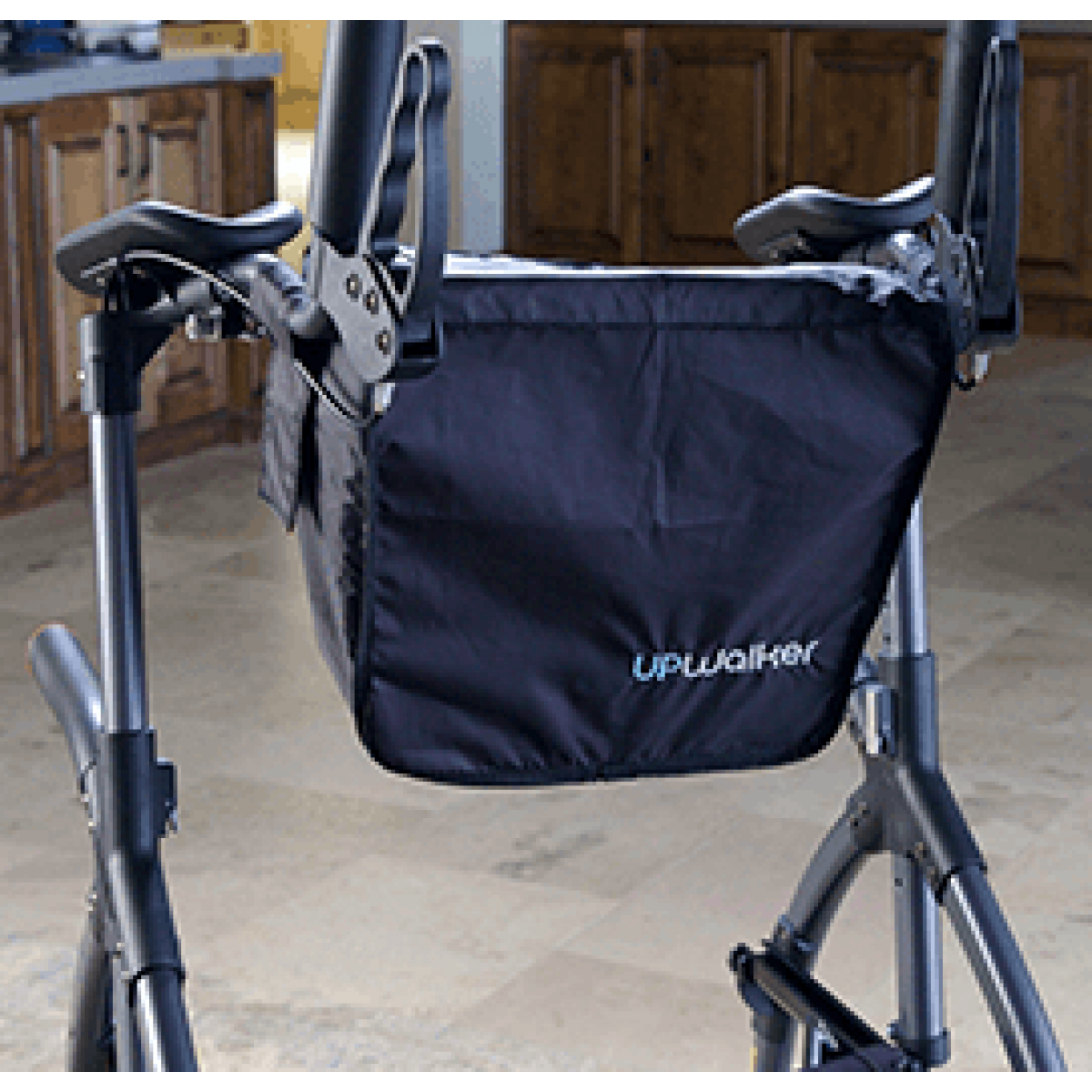 A posture rollator helps you maintain good posture while walking. The UpWalker allows the user to stand upright with better posture than a traditional rollator. It may help reduce back pain and pain in the hands and wrist. You can even add a bag, beverage holder, smartphone holder, cane/umbrella holder, or flashlight.
Best Rollator with a Toilet Seat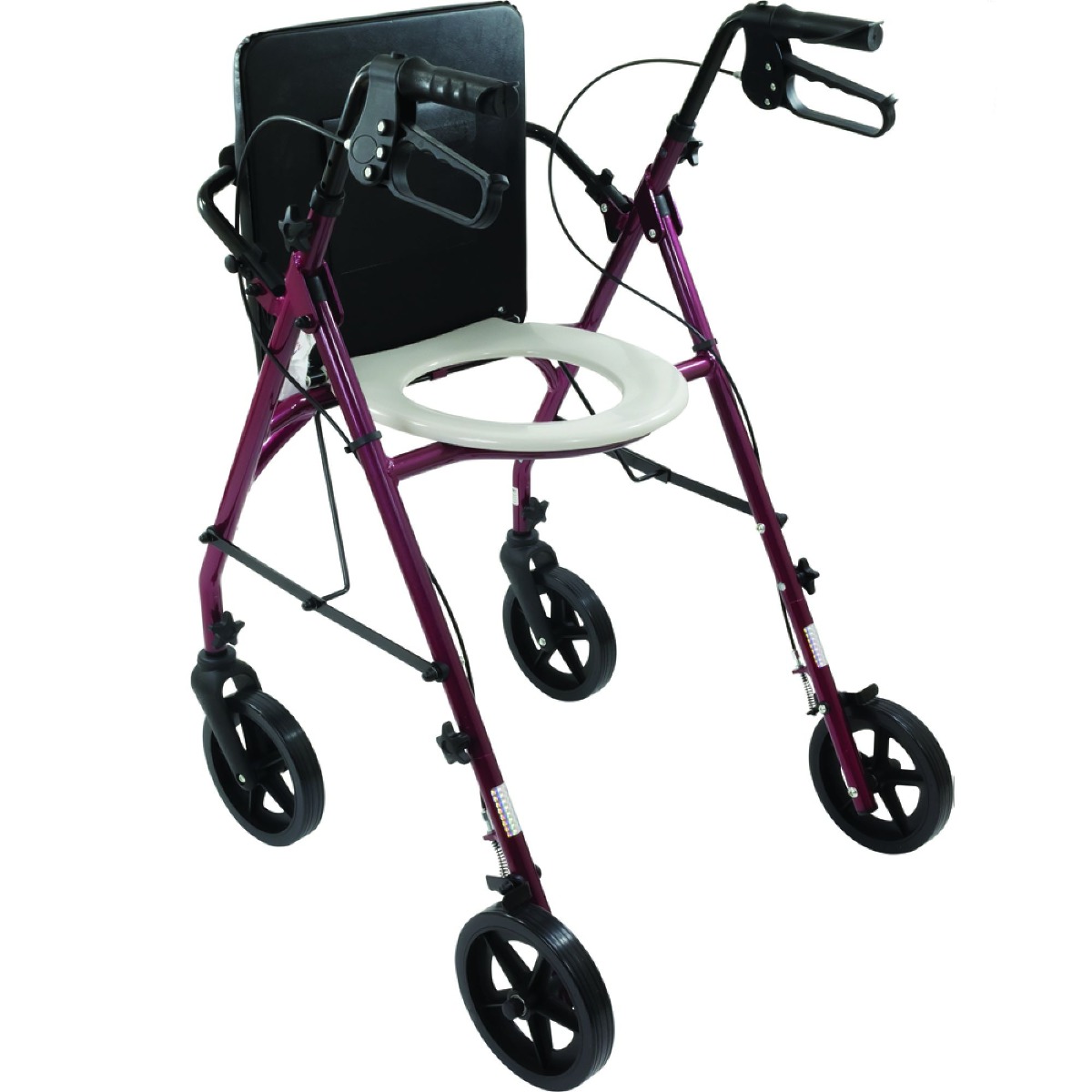 This rollator has a hidden benefit. It features a toilet seat below the rollator's standard seat. This means the Free2Go Rollator combines the benefits of a rollator, toilet surround, and raised toilet seat. Locking hand brakes keep the rollator in place during toileting use. The bottom of the rollator seat also has a pouch that can be used to hold wipes.
Best Transport Chair Rollator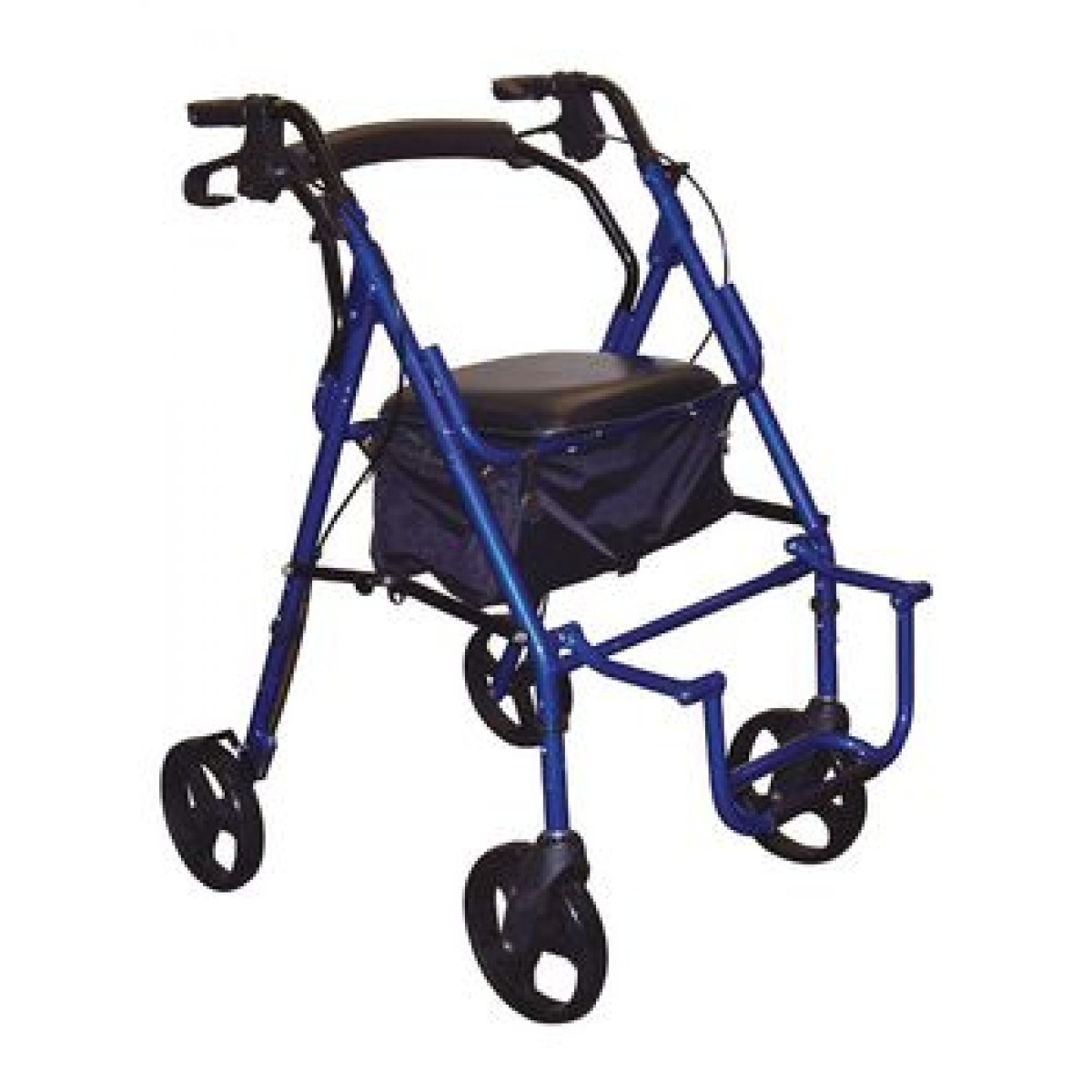 The Drive Duet Transport Chair/Rollator can be used as a rollator or as a transport chair. A caregiver can push while the user sits on the padded seat, against the backrest, and put their feet up on the footrest. The rollator also features loop lock brakes, a seat belt, and a carry pouch.
Rollator Accessories
Because most rollators already have a basket, there aren't as many accessories as for walkers. Some rollators have optional trays designed for use with that particular rollator. Another accessory is an O2 Tank that attaches to a rollator and holds a D or E cylinder of oxygen.
Our Top Choice: Roami, A Progressive Mobility Aid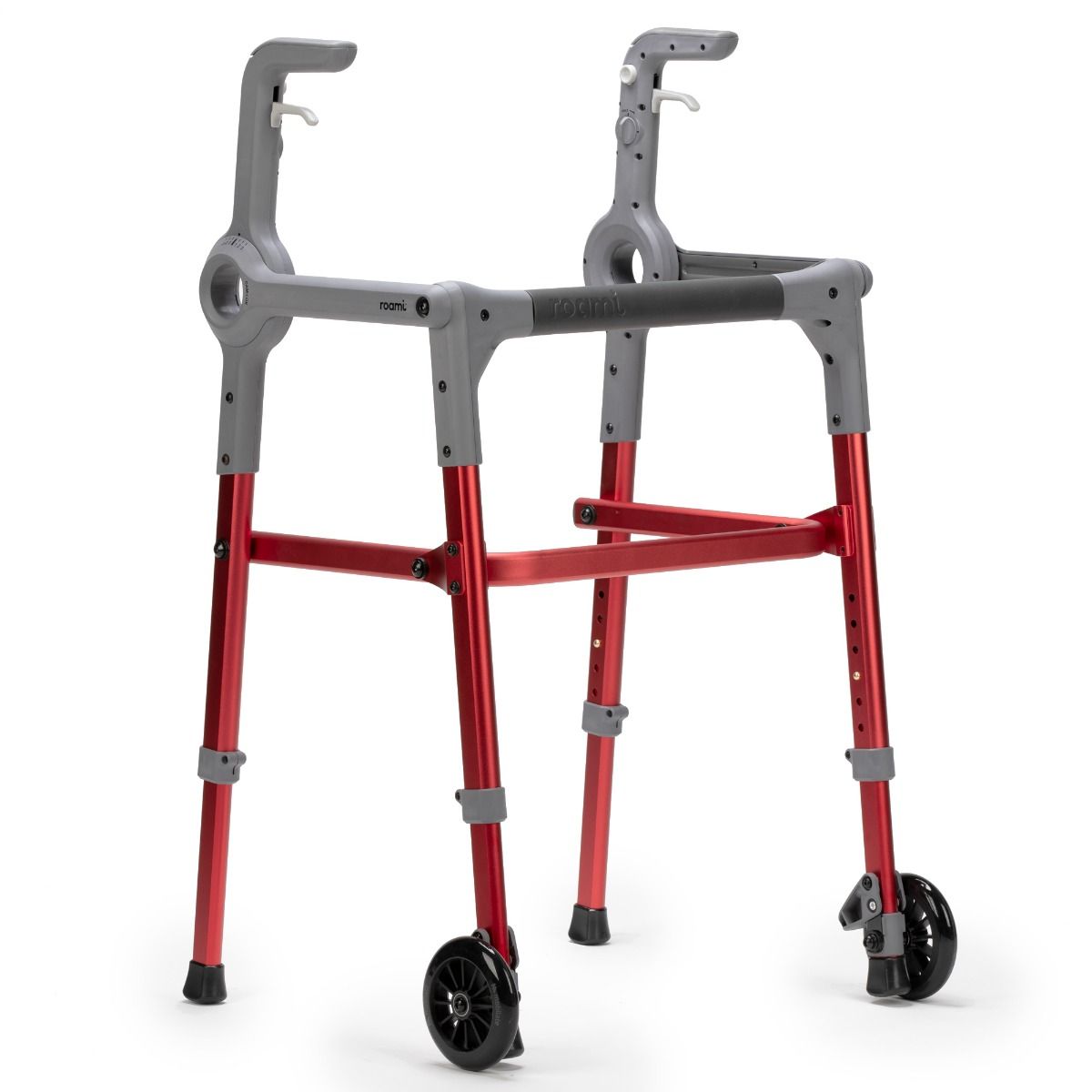 The Roami is a sturdy walker, a mobile wheeled walker, a posture and gait aligner, and a stair climbing assist. Take it with you as you go uphill, downhill, upstairs, downstairs, over curbs, thresholds, and everywhere in between. It's height adjustable, folds flat for storage, and comes in wheeled and non-wheeled versions in a variety of colors. Live your life without limits with Roami!
References
Boughner, A. (2016). The Great Gait Debate: Walker vs. Rollator. Graham Field. Retrieved from https://bit.ly/2WFI2b2
Medical Disclaimer: The information provided on this site, including text, graphics, images and other material, are for informational purposes only and are not intended to substitute for professional medical advice, diagnosis or treatment. Always seek the advice of your physician or other healthcare professional with any questions or concerns you may have regarding your condition.