As you inform your patients about their mobility aid options, make sure you're up-to-date on all of their possible choices. After all, if you're going to help your patients make the best decision, you need to have all the information.
Have you heard of Roami? It's a new 4-in-1 mobility aid that's a great option for a variety of patients. This single device can be used as a walker, wheeled walker, stair assist, and gait and posture aligner.
Learn more about why Roami might be the best fit for your patients!
For Patients Recovering for Injury or Surgery
For Elderly Residents
For Veterans
Learn more about Roami!
For Patients Recovering for Injury or Surgery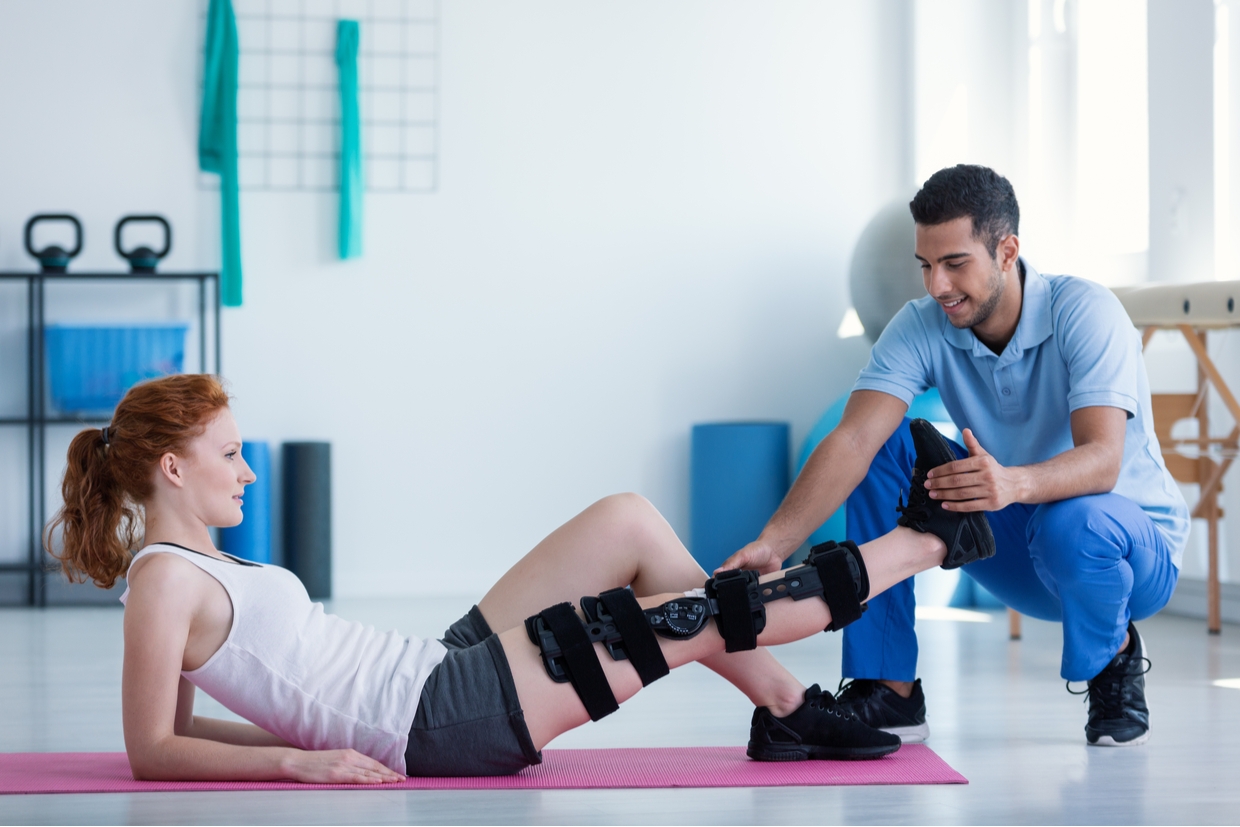 Roami is an ideal mobility device because it adapts, allowing it to be used as patients progress in outpatient rehab and grow stronger.
Your patient can start with a non-wheeled walker for sturdy support while walking. Then they can use the retractable wheels to turn Roami into a wheeled walker when they are ready for longer, more mobile walks.
When you determine that your patient is ready to tackle their biggest challenge, Roami can be used for assistance on the stairs. From a couple porch steps up into their house to a whole flight, Roami offers support while your patients navigate the stairs.
The mobility aid can also be used to help support proper posture and gait. Set Roami's angle to help guide your patient into the correct position for walking.
Roami is the perfect choice as your patients progress through their rehab journey.
For Elderly Residents
Roami is an excellent choice for elderly users as their mobility needs change.
Roami can be used on the stairs to offer support and stability while the user walks up or down the steps.
It can also be used as a wheeled walker to provide the support a senior needs as they run errands, go shopping, and live their independent lives.
When the user needs more support, Roami can be transformed into a non-wheeled walker with the use of a foot pedal. The retractable wheels allow Roami to quickly adjust to meet your resident's needs depending on the day.
Roami can also help improve posture and gait, thanks to its cam-lock. This allows you to set the angle of the mobility device to keep your resident in the proper position while walking.
Long term care residents can use one mobility device, Roami, even as their mobility needs change over time.
For Veterans
Looking for the right mobility aid for your Veteran? Roami might be the perfect fit.
Choose one mobility device to match their needs now and into the future! No matter where your Veteran is on their rehab or aging journey, Roami may be the answer.
"Roami addresses the ambulation needs of wounded warriors and veterans -- allowing the individual to remain independent and thrive in their workplace, home, and community.Remaining independent with their mobility intact provides veterans with the dignity and confidence they deserve."
- LIEUTENANT COLONEL (RETIRED), US ARMY
DR. ANDREW CONTRERAS, PT, DPT, SCS, CMTPT
The 4-in-1 mobility aid transforms from a walker to a wheeled walker with the simple push of a foot pedal. Whether the Veteran needs more stable support or a more mobile option for longer walks, Roami can help.
It can also be used as a stair assist for support while walking up and down the stairs. And it can help correct the Veteran's posture and gait while they walk, thanks to the ability to set the angle of the device.
Roami comes in a variety of colors from stylish rose gold to vibrant red. Check out the Warrior Camo version as one possible option for your Veteran!
Learn more about Roami!
Interested in finding out more about Roami?
See the progressive mobility aid in action in this video!
Then learn more about Roami in this article, Introducing Roami: A Progressive Mobility Aid.
Medical Disclaimer: The information provided on this site, including text, graphics, images and other material, are for informational purposes only and are not intended to substitute for professional medical advice, diagnosis or treatment. Always seek the advice of your physician or other healthcare professional with any questions or concerns you may have regarding your condition.