HawkGrips Introductory Set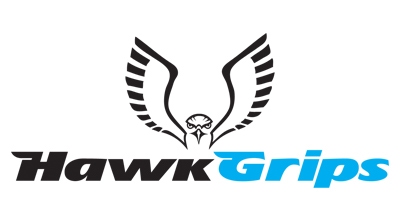 Product Symbol Definitions
This product contains natural rubber latex which may cause allergic reactions.

For health reasons we are unable to accept returns or exchanges of hygiene products.

This item is considered dimensionally oversized parcel or requires truck delivery. Additional shipping charges will be calculated at time of order.

This item is classified as hazardous materials. Can ship ground only - restricted from air. Additional shipping surcharge will be added at time of order.

This product has a Bariatric rating.

If you have any questions please contact customer support at: 1.800.323.5547 or Email at:
customersupport@performancehealth.com
Ideal for treating postural abnormalities, ligament pain, edema reduction, scar tissue/adhesions and myofascial pain syndromes
Instruments glide over a patient's skin to detect and treat soft tissue dysfunction and injuries, adhesion, fascial restrictions, muscle strains, and scar tissue
Cross-hatch grip design allows the practitioner to use less force holding the instruments, resulting in a reduction of fatigue in the hands and wrists
The IASTM instruments were designed to conform to different body soft tissue contours and joint shapes
Includes a roll-up carrying case with three instruments, an 8-ounce jar of emollient, training manual, and an instructional video
More Info
Soft Tissue Therapy Instrument Set
Designed for professional use only, these precision-engineered therapy instruments glide over the skin to detect and treat soft-tissue injuries using Instrument Aided Soft Tissue Manipulation (IASTM) technique. The surgical-grade stainless steel instruments are used to break up abnormal densities in scar tissue and initiate the healing process. The HawkGrips Introductory Set includes a roll-up carrying case with a medium multi-curve instrument, a dual-edge tongue depressor instrument, and a scanner instrument, as well as an 8-ounce jar of emollient, a training manual, and an instructional video.
Features Cross-Hatch Grip Design
The tools have a cross-hatched design on the handle to enhance gripping security and lessen the strain on the hands. The ergonomically advanced set features single, double, and flat-edged instruments to allow for precise treatment on specific injuries. The single bevel edges penetrate deeper than double bevel edges however double bevel strokes can be applied both directions.
Eliminates Transfer of Bacteria and Germs
HawkGrips allows clinicians to treat patients requiring less time, less pressure, and causing less discomfort and strain on the part of the clinician. The non-porous, surgical-grade stainless steel design allows the instruments to be repeatedly sterilized and cleaned, eliminating the transfer of bacteria from patient to patient. Helping instruments glide more smoothly, the emollient softens and protects your clients skin during IASTM treatments.
Details

| | |
| --- | --- |
| Brand | HawkGrips |
| Shipping Weight | 2.400000 |
| UNSPSC | 42251600 |
| Performance Preferred | Yes |
Ideal for treating postural abnormalities, ligament pain, edema reduction, scar tissue/adhesions and myofascial pain syndromes
Instruments glide over a patient's skin to detect and treat soft tissue dysfunction and injuries, adhesion, fascial restrictions, muscle strains, and scar tissue
Cross-hatch grip design allows the practitioner to use less force holding the instruments, resulting in a reduction of fatigue in the hands and wrists
The IASTM instruments were designed to conform to different body soft tissue contours and joint shapes
Includes a roll-up carrying case with three instruments, an 8-ounce jar of emollient, training manual, and an instructional video
More Info