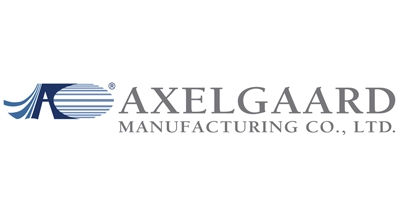 Founded in 1985, Axelgaard Manufacturing Co., Ltd. is recognized as themanufacturer of Premier Neurostimulation Electrodes. Since the invention of theoriginal brand PALS® Neurostimulation Electrodes, we have been known for the quality of and innovation within our product lines.

Our worldwide recognized brandsof Neurostimulation Electrodes include PALS® Platinum, ValuTrode®, UltraStim®,ValuTrode® Lite, ValuTrode® X, UltraStim® X, and the dual sided UltraStim® Pads for garments has built our reputation over the last 28 years of invention and innovation. And with over 41 patents, we continue to strive to advance theNeurostimulation Electrode industry. Our reputation is built upon a commitment to produce quality products and has beenthe driving force since inception.

Despite manufacturing trends to off-shoreproduction, Axelgaard Manufacturing Co. vertically integrated our supply chain in ourFallbrook, CA facilities, assuring our customers of process and quality control. This vertical integration and investments in advanced manufacturing processes has contributed to our reputation for quality, innovative electrodes that are made in the USA.

INNOVATION. QUALITY. VALUE. These ideals encompass who we are and drive ourcommitment to providing a superior standard of living to healthcare patientsworldwide.
BACK TO PLATINUM PARTNERS PAGE