With Rolyan Smart Splint Bath,
even your busy days are stress-free.
Innovatively designed with smart technology, it's the first of its kind.
Dual Sterilization System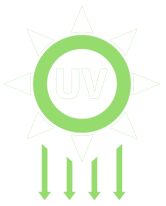 ultra clean - UV light system
high heat sanitation mode
Splinting
just got easier
• Quick heat up time
• Pre-heat functionality increases energy efficiency
• Programmable thermoplastic pre-sets
• Auto on/off system
Full Color Touchscreen
Complete Control
Full color screen is easy to browse and use, always see the timer and temperature.
Touch screen interface provides the clinician with complete control over the unit's parameters.
• Reinforced, high-strength composite plastic construction used for durability, insulation, flammability resistance and aesthetic appeal
• Transparent Lid with accordion fold for visibility and easy access to splinting material
• Convenient side storage compartment holds your splinting tools