1
Easy-Pull Hairbrush
This brush was designed for people with limited hand function. The strap makes it easier to hold, while the brush itself is designed to require less pulling effort.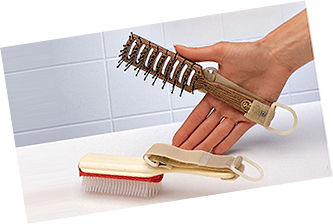 2
Universal Electric Razor Holder
Hold most brands of electric razors in place while shaving with this strap. The hand piece conforms to your hand and is padded for comfort. It's great for people with limited grip strength.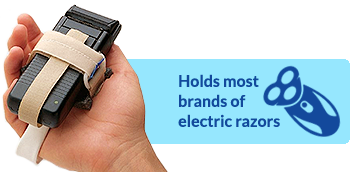 3

Universal Holder

The elastic D-ring strap of this universal holder fits all hand sizes. It's designed to hold handled objects like a comb, toothbrush, or makeup brush. It even works with writing tools and silverware.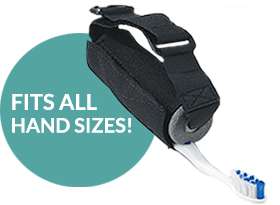 4
Cylindrical Foam Padding
Built-up handles take less effort to grasp making them easier to hold. This foam padding can be cut as needed for the handles of hairbrushes, combs, toothbrushes, and more.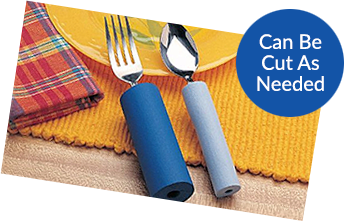 5
Nail & Toenail Clipper
Arthritis can make it hard to cut your nails. The curved handle of these nail or toe clippers make it easier to hold. The wide base is ideal for people with less strength. The clippers even work on thick or ingrown nails. Get a clean cut each time!