B STRONG powered by HawkGrips - BFR Individual 4 Band Package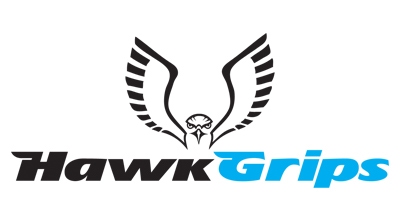 Product Symbol Definitions
This product contains natural rubber latex which may cause allergic reactions.

For health reasons we are unable to accept returns or exchanges of hygiene products.

This item is considered dimensionally oversized parcel or requires truck delivery. Additional shipping charges will be calculated at time of order.

This item is classified as hazardous materials. Can ship ground only - restricted from air. Additional shipping surcharge will be added at time of order.

This product has a Bariatric rating.

If you have any questions please contact customer support at: 1.800.323.5547 or Email at:
customersupport@performancehealth.com
Log in to view when this item will be in stock & ready to ship.
Please select an address
OTHER ADDRESSES
| | | | | | | | |
| --- | --- | --- | --- | --- | --- | --- | --- |
| | Company or Name | Street | Address 2 | City | State | Zip | |
Item #
Please choose an option
Catalog #
Please choose an option
Compact, lightweight strength training accessory that improves muscle strength, stamina, speed, and agility of patients, post-op users, active individuals, and athletes
Available band sizes and paired packages are: Size #1 (7-12in/18-30.5cm) and Size #3 (17.5-23.5in/44.5-60cm) , size #2 (12-17.5in/30.5-44.5cm) and size #3 (17.5-23.5in/44.5-60cm), size #2 (12-17.5in/30.5-44.5cm) and size #4 (23.5-31in/60-78.5cm)
To use on the upper body, place the strap just below your armpit between your shoulder and bicep/tricep muscles. To use on the lower body, place the strap at the top of your thigh just below your glutes
Free video instructions and tutorials that teach BFR basics available in the Guidance App
In addition to the 4 BFR bands, this package includes 1 hand pumps, 1 carrying case, and the B STRONG Guidance App License
More Info
BFR Training Bands for Beginners
What is blood flow restriction training? Blood flow restriction training, also known as BFR training, uses an inflatable cuff to restrict blood flow during light resistance or partial body weight exercises. During these exercises, the training system helps improve muscle strength, muscle repair, and aerobic capacity. The 4-band BFR Individual Package is great for individuals new to BFR training who are looking to enhance their home exercise program. As users progress in their training program, additional band sizes can be purchased. It can also be used for clinicians who want to start using BFR training in their clinic. The package comes with a Guidance App that includes video instructions and tutorials that teach the basics of B STRONG blood flow resistance training.
Designed as a Safe Method of Resistance Training
BFR Training bands were designed with safety and efficiency in mind, making it the safest BFR training system of its kind. A common misconception about these inflatable cuffs is that the cuff completely stops blood flow to the limbs. BFR Training bands restrict venous blood flow, but release arterial blood flow to the working muscles during your workouts. Without being tethered to a machine, the 4-band package can be used anywhere, at any time by anyone to improve overall fitness. Some of the benefits of using B STRONG powered by HawkGrips is that the bands reduce the risk of nerve damage in athletes, prevent atrophy in post-op patients, and accelerate natural muscle growth in active individuals.
Customizable Pressure During BFR Training
After you create a user account, the Guidance App features an algorithm that customizes your pressure recommendations when applying the resistance bands. To adjust the pressure of the band, use the hand pump to increase or decrease blood flow to the limb. BFR is designed to further challenge active individuals and increase performance, energy levels, and growth hormone levels. B STRONG powered by HawkGrips is a uniquely designed training system that is safe and easy to use for active individuals.
Details

| | |
| --- | --- |
| Brand | HawkGrips |
| Performance Preferred | Yes |
Compact, lightweight strength training accessory that improves muscle strength, stamina, speed, and agility of patients, post-op users, active individuals, and athletes
Available band sizes and paired packages are: Size #1 (7-12in/18-30.5cm) and Size #3 (17.5-23.5in/44.5-60cm) , size #2 (12-17.5in/30.5-44.5cm) and size #3 (17.5-23.5in/44.5-60cm), size #2 (12-17.5in/30.5-44.5cm) and size #4 (23.5-31in/60-78.5cm)
To use on the upper body, place the strap just below your armpit between your shoulder and bicep/tricep muscles. To use on the lower body, place the strap at the top of your thigh just below your glutes
Free video instructions and tutorials that teach BFR basics available in the Guidance App
In addition to the 4 BFR bands, this package includes 1 hand pumps, 1 carrying case, and the B STRONG Guidance App License
More Info