B STRONG powered by HawkGrips - BFR Professional Package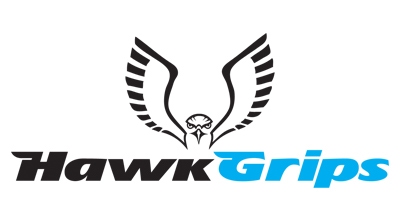 Product Symbol Definitions
This product contains natural rubber latex which may cause allergic reactions.

For health reasons we are unable to accept returns or exchanges of hygiene products.

This item is considered dimensionally oversized parcel or requires truck delivery. Additional shipping charges will be calculated at time of order.

This item is classified as hazardous materials. Can ship ground only - restricted from air. Additional shipping surcharge will be added at time of order.

This product has a Bariatric rating.

If you have any questions please contact customer support at: 1.800.323.5547 or Email at:
customersupport@performancehealth.com
High quality strength training accessory that improves muscle strength, stamina, speed, and agility without disturbing the healing process for post-op users
Band sizes include: size #1 (7-12in/18-30.5cm), size #2 (12-17.5in/30.5-44.5cm), size #3 (17.5-23.5in/44.5-60cm) and size #4 (23.5-31in/60-78.5cm)
Produces hypertrophy and strength gains without heavy exercise or traditional weight training
Allows for safe rehabilitation and exercise conditions without the use of intense anaerobic training
In addition to the 8 BFR bands, package includes 2 hand pumps, 1 carrying bag, 1 tape measure, and the B Strong Guidance App License
More Info
BFR: The Universal Fitness Accessory
BFR (Blood Flow Restriction) is a training system designed to help improve muscle growth, muscle repair, and aerobic capacity during resistance and aerobic exercises. The 8-band BFR Professional Pack is ideal for physical therapists, athletic trainers, high performance athletes, and strength coaches. However, it is also widely used by any individuals looking to increase muscle strength at a quicker rate. B STRONG by HawkGrips offers a BFR training system that is both safe and easy to use. The package includes a range of BFR bands to accommodate arm and leg sizes measuring between 7 - 29 in. (18 - 73.5 cm).
Designed as a Safe Method of Resistance Training
B STRONG BFR Professional Package does not occlude blood flow to the limbs. Instead, the inflatable band safely restricts venous blood flow from the working muscle while allowing arterial blood flow during low-intensity resistance training. BFR training is achieved through the application of external pressure over the extremities making it the safest and most efficient training system of its kind. The lack of occlusion reduces the risk of causing nerve damage and prevents atrophy while also boosting natural muscle growth. The package doesn't require being tethered to a machine - it can be used anywhere at any time.
Optimal Muscle Strengthening for Athletes and Patients
This blood flow restriction package allows for the same benefits of a high intensity workout at a lower intensity and for a shorter duration. BFR stimulates a full body systemic response which in return increases athletic performance, energy levels, and recovery time for post-op patients. For optimal muscle strengthening in the upper body, place the strap just below your armpit between your shoulder and bicep/tricep muscles. For the lower body use, place the strap at the top of your thigh just below your glutes. Users can easily adjust to the desired pressure by tightening the anti-slip straps and using the included hand pumps.
Details

| | |
| --- | --- |
| Brand | HawkGrips |
| Shipping Weight | 3.300000 |
| UNSPSC | 42295122 |
| Performance Preferred | Yes |
High quality strength training accessory that improves muscle strength, stamina, speed, and agility without disturbing the healing process for post-op users
Band sizes include: size #1 (7-12in/18-30.5cm), size #2 (12-17.5in/30.5-44.5cm), size #3 (17.5-23.5in/44.5-60cm) and size #4 (23.5-31in/60-78.5cm)
Produces hypertrophy and strength gains without heavy exercise or traditional weight training
Allows for safe rehabilitation and exercise conditions without the use of intense anaerobic training
In addition to the 8 BFR bands, package includes 2 hand pumps, 1 carrying bag, 1 tape measure, and the B Strong Guidance App License
More Info