Performance Health
Custom Branding Request Form
Our dedicated team will help with custom branded
PHS Medical treatment furniture options.
Fill out the request form below.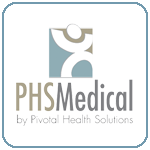 Let our Equipment Solutions Team keep your clinic looking great.
Our equipment solutions project managers can help you with custom branding solutions to personalize your treatment furniture, as well as with consolidating and coordinating delivery and installation for new clinics or renovations.
Fill out the request form below and one of our equipment solutions project managers will get back to you shortly. Thank you for choosing Performance Health.