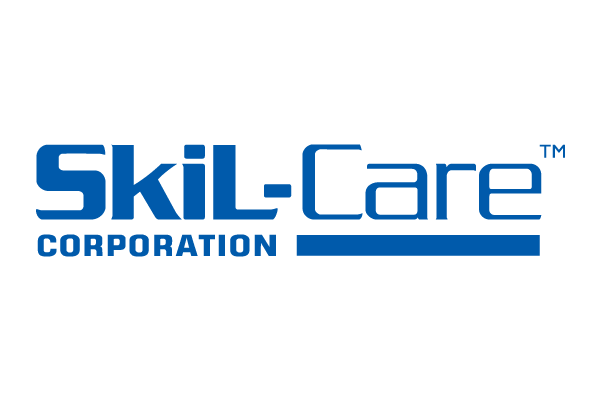 Product Symbol Definitions
This product contains natural rubber latex which may cause allergic reactions.

For health reasons we are unable to accept returns or exchanges of hygiene products.

This item is considered dimensionally oversized parcel or requires truck delivery. Additional shipping charges will be calculated at time of order.

This item is classified as hazardous materials. Can ship ground only - restricted from air. Additional shipping surcharge will be added at time of order.

This product has a Bariatric rating.

If you have any questions please contact customer support at: 1.800.323.5547 or Email at:
customersupport@performancehealth.com
The Gel-Foam Commode Cushion provides comfort and evenly distributes pressure and fastens with four Velcro straps
Ideal for elderly person that experience pain when sitting or that find a cold hard toilet seat uncomfortable to sit on
Designed to fit standard toilet seats, the horseshoe-shaped cushion can support a maximum user weight up to 350 lbs
The cushion is hypoallergenic, waterproof, spill-proof, and extremely durable, easy to clean and disinfect between uses
Measuring 14"W x 18"L x 1.5"H, the cushion ensures that there are no exposed toilet seat surfaces
More Info
Improves Comfort and Pressure Relief
The Gel-Foam Commode Cushion is compromised of a gel top layer and a foam bottom layer to provide comfort and maximum pressure relief. The baffled gel pack helps stabilize the gel amongst high pressure areas and prevents it from migrating. Soft and gentle on the skin, the foam prevents the commode cushion from bottoming out.
Fastens with Velcro Straps
Place the gel-foam cushion on the toilet seat with the open end of the horseshoe in the front. The enlarged cushion keeps any part of the toilet seat from being exposed. The toilet aid includes four Velcro straps that help secure the cushion to the toilet seat.
Accommodates Standard Sized Toilets
The gel-foam cushion easily accommodates most standard sized toilets. In addition to improving both comfort and safety, the cushion evenly distributes pressure for users suffering from any kind of pain when sitting or for elderly persons that find a cold hard toilet seat uncomfortable to sit on. The heat-sealed vinyl casing is waterproof and cleans easily with mild disinfectants.
Details

| | |
| --- | --- |
| Brand | Skil-Care |
| Shipping Weight | 2.600000 |
| UNSPSC | 42211600 |
| Performance Preferred | Yes |
The Gel-Foam Commode Cushion provides comfort and evenly distributes pressure and fastens with four Velcro straps
Ideal for elderly person that experience pain when sitting or that find a cold hard toilet seat uncomfortable to sit on
Designed to fit standard toilet seats, the horseshoe-shaped cushion can support a maximum user weight up to 350 lbs
The cushion is hypoallergenic, waterproof, spill-proof, and extremely durable, easy to clean and disinfect between uses
Measuring 14"W x 18"L x 1.5"H, the cushion ensures that there are no exposed toilet seat surfaces
More Info