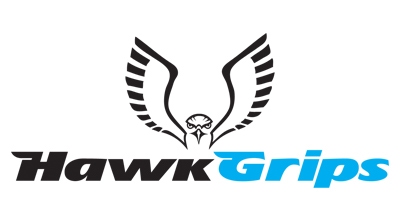 Product Symbol Definitions
This product contains natural rubber latex which may cause allergic reactions.

For health reasons we are unable to accept returns or exchanges of hygiene products.

This item is considered dimensionally oversized parcel or requires truck delivery. Additional shipping charges will be calculated at time of order.

This item is classified as hazardous materials. Can ship ground only - restricted from air. Additional shipping surcharge will be added at time of order.

This product has a Bariatric rating.

If you have any questions please contact customer support at: 1.800.323.5547 or Email at:
customersupport@performancehealth.com
Log in to view when this item will be in stock & ready to ship.
Please select an address
OTHER ADDRESSES
| | | | | | | | |
| --- | --- | --- | --- | --- | --- | --- | --- |
| | Company or Name | Street | Address 2 | City | State | Zip | |
Item #
Please choose an option
Catalog #
Please choose an option
Use HawkGrips instruments and emollient in combination to allow a smooth and frictionless glide over the skin
The professional lubricant for soft tissue mobilization and massage protects, moisturizes, and softens the skin
Indicated for use during soft tissue mobilization techniques, myofascial release, and other massage techniques
Containing no chemical preservatives, the emollient comes in an 8 oz. jar or 7mL single-use packet
To help reduce the risk of cross-contamination, the 7ML single-use emollient packets come in a bulk pack of 36
More Info
Increases Patient Comfort
HawkGrips Emollient is a professional-grade moisturizer made to increase patient comfort during IASTM treatments. Formulated without the use of any chemical preservatives, the emollient works to help IASTM instruments glide smoothly over the skin. The emollient is made with shea butter and synthetic beeswax to create an ideal surface viscosity.
Compatible with HawkGrips Instruments
The non-irritating massage cream creates a frictionless glide that softens and protects the skin. Developed by professionals and used by professional massage therapists and physical therapists for stress relief, relaxation, and scar tissue scraping. For effective use, apply a small amount of HawkGrips emollient from the 8 oz. jar and thoroughly spread it on the patient's skin.
Single-Use Packets Available
The single-use emollient helps eliminate cross-contamination and increase infection control. The 7 mL packets are designed to improve overall patient safety and quality of care. The oil-based emollient contains the least amount of allergens to reduce the possibility of adverse skin reactions. Option to choose fragrant-free or pleasant vanilla fragrance.
Use HawkGrips instruments and emollient in combination to allow a smooth and frictionless glide over the skin
The professional lubricant for soft tissue mobilization and massage protects, moisturizes, and softens the skin
Indicated for use during soft tissue mobilization techniques, myofascial release, and other massage techniques
Containing no chemical preservatives, the emollient comes in an 8 oz. jar or 7mL single-use packet
To help reduce the risk of cross-contamination, the 7ML single-use emollient packets come in a bulk pack of 36
More Info