Multi Podus Active 2000 System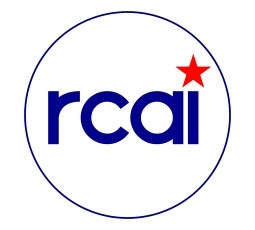 Product Symbol Definitions
This product contains natural rubber latex which may cause allergic reactions.

For health reasons we are unable to accept returns or exchanges of hygiene products.

This item is considered dimensionally oversized parcel or requires truck delivery. Additional shipping charges will be calculated at time of order.

This item is classified as hazardous materials. Can ship ground only - restricted from air. Additional shipping surcharge will be added at time of order.

This product has a Bariatric rating.

If you have any questions please contact customer support at: 1.800.323.5547 or Email at:
customersupport@performancehealth.com
Log in to view when this item will be in stock & ready to ship.
Please select an address
OTHER ADDRESSES
| | | | | | | | |
| --- | --- | --- | --- | --- | --- | --- | --- |
| | Company or Name | Street | Address 2 | City | State | Zip | |
Item #
Please choose an option
Catalog #
Please choose an option
Washable, latex-free liner wicks away moisture to protect the skin
Acts as a positioning and ambulatory device with anti-rotation bar
Allows normal plantar and dorsiflexion during ambulation
Universal design fits either the left or right foot
More Info
Multi-Podus Orthosis
The Multi Podus Active 2000 System eliminates pressure or friction on the heel to enhance blood circulation and promote healing. The ankle and foot brace supports the muscles, immobilizes joints, and corrects the position of the foot to treat contractures. With dynamic flex action, the combination bed position and ambulatory device applies continuous counterforce to the plantar surface of the foot to assist with correcting foot drop and deformity.
Bed Positioning or Ambulatory Device
The Active 2000 features a removable ambulatory attachment that allows the brace to convert from a bed positioning device to an active walking device. It allows normal plantar and dorsiflexion during ambulation. With a simple "twist and lock" motion, the ambulatory attachment can be attached or removed to support patients at any point in the healing process - all without the need for tools. The Multi-Podus 2000 System is also available with just a transfer pad for patients with limited ambulation.
Comfortable Positioning
Equipped with an adjustable toe post, the Multi Podus system increases patient comfort by relieving the pressure on the toes and can be positioned to the side for treatment of malleolus and lateral ulcers. It uses a breathable foam liner to wick away the moisture to maintain skin integrity and is machine washable at the end of the day. To size, measure the foot length from heel to toe.
Details

| | |
| --- | --- |
| Brand | RCAI (Restorative Care of America, Inc.) |
| Performance Preferred | Yes |
Washable, latex-free liner wicks away moisture to protect the skin
Acts as a positioning and ambulatory device with anti-rotation bar
Allows normal plantar and dorsiflexion during ambulation
Universal design fits either the left or right foot
More Info