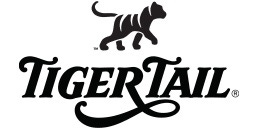 Product Symbol Definitions
This product contains natural rubber latex which may cause allergic reactions.

For health reasons we are unable to accept returns or exchanges of hygiene products.

This item is considered dimensionally oversized parcel or requires truck delivery. Additional shipping charges will be calculated at time of order.

This item is classified as hazardous materials. Can ship ground only - restricted from air. Additional shipping surcharge will be added at time of order.

This product has a Bariatric rating.

If you have any questions please contact customer support at: 1.800.323.5547 or Email at:
customersupport@performancehealth.com
Exclusive Tiger Tail Gription that busts out knots fast for speed recovery
Able to compress around bumpy bones, which makes rolling much more comfortable
Hollow core makes the tool lightweight and portable
More Info
The Power of Self-Myofascial Release
Experience the power of self-myofascial release with The Big One from Tiger Tail. This versatile massage tool is perfect for targeting the back, hips, legs, and other large muscle groups. By applying controlled pressure with The Big One, you can effectively break down muscle knots, improve blood circulation, and enhance muscle flexibility. Its ergonomic handles ensure a comfortable grip, allowing you to easily adjust the intensity and depth of your massage. Incorporating The Big One into your fitness routine or post-workout recovery can help reduce muscle soreness, improve performance, and support faster muscle recovery.
Revolutionary Massage Tool
The Big One from Tiger Tail is a revolutionary massage tool designed to provide deep and effective muscle relief. With its extra-large size, this massage roller is perfect for targeting large muscle groups and areas of tension. The innovative design features a dense foam surface that allows for optimal pressure distribution, promoting muscle relaxation and reducing soreness.
Super Sturdy Design
The Big One is made with thick, heavy-duty foam. Its super sturdy design is built to last with Tiger Tail's stamp of quality. Crafted with premium materials, this durable massage tool is made to withstand frequent use. Its lightweight and portable design makes it convenient to bring to the gym, office, or anywhere you need muscle relief.
Details

| | |
| --- | --- |
| Brand | Tiger Tail |
| Shipping Weight | 2.500000 |
Exclusive Tiger Tail Gription that busts out knots fast for speed recovery
Able to compress around bumpy bones, which makes rolling much more comfortable
Hollow core makes the tool lightweight and portable
More Info