Swipe to the left
Choosing a cane can be overwhelming. There are many different types of canes and hand grips, each one best for certain users. This guide will help you find the best fit for you.
Why do people use canes?
A cane can improve your balance as you walk and reduce your risk of falling by widening the base of support. It helps people with pain, weakness, and balance problems walk more safely and comfortably. A cane should be held on the strong side of your body and moved at the same time as the affected limb. This shifts the weight away from the weaker side. It is important to keep in mind that a cane is only intended to support up to 25% of your weight.
When choosing a cane:
Work with a healthcare provider to choose the correct type of cane

Have the cane sized so it fits you correctly

Get help learning how to use it properly
3 basic types of canes:
These simple canes can help with early balance problems. However, they can't stand by themselves without an accessory like a Self Standing Cane Tip, as they only have a one point of contact with the ground.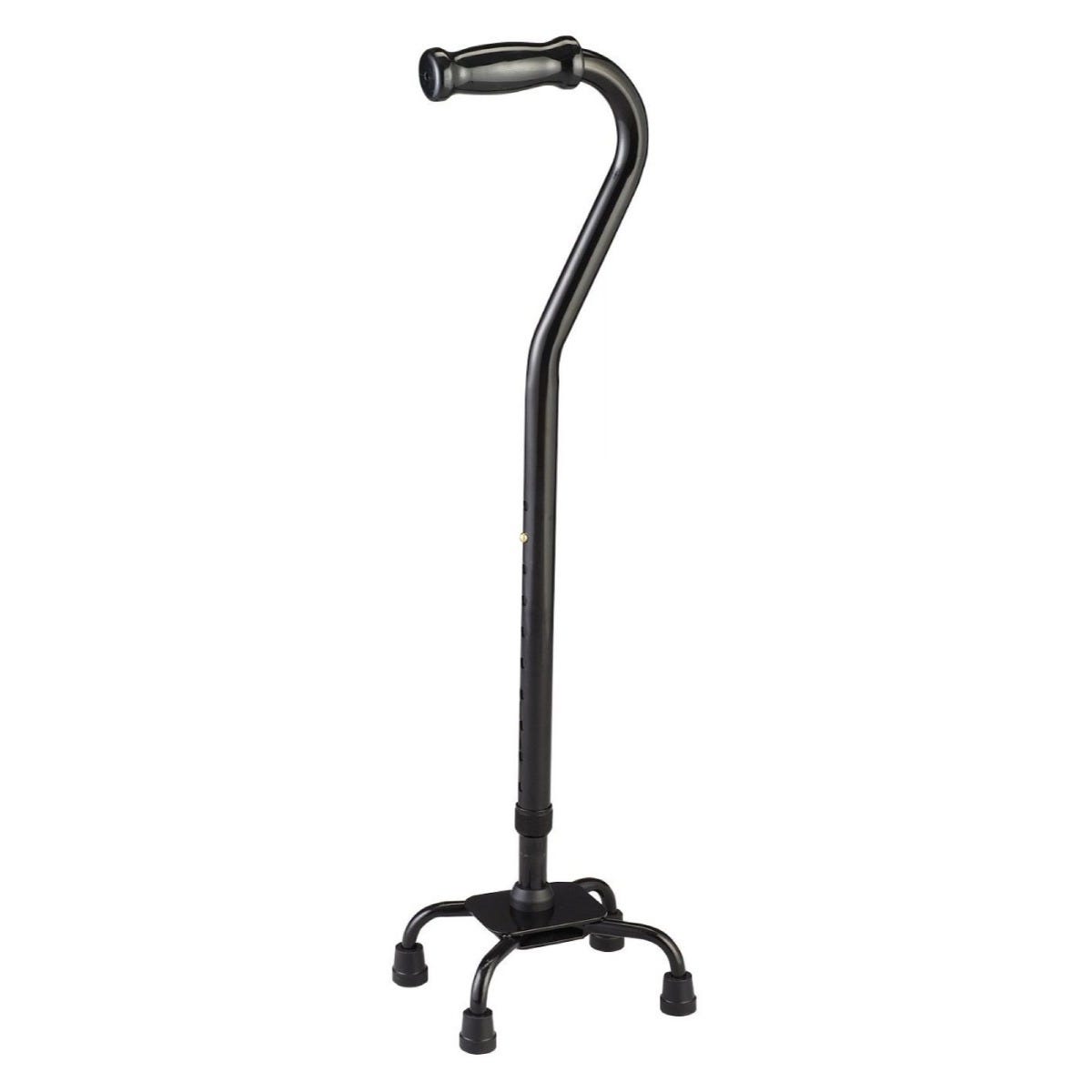 2. Four point or "quad" canes
Four legs at the base of the cane add more stability and help even more with balance. These canes are ideal for someone who needs additional support beyond a single point cane.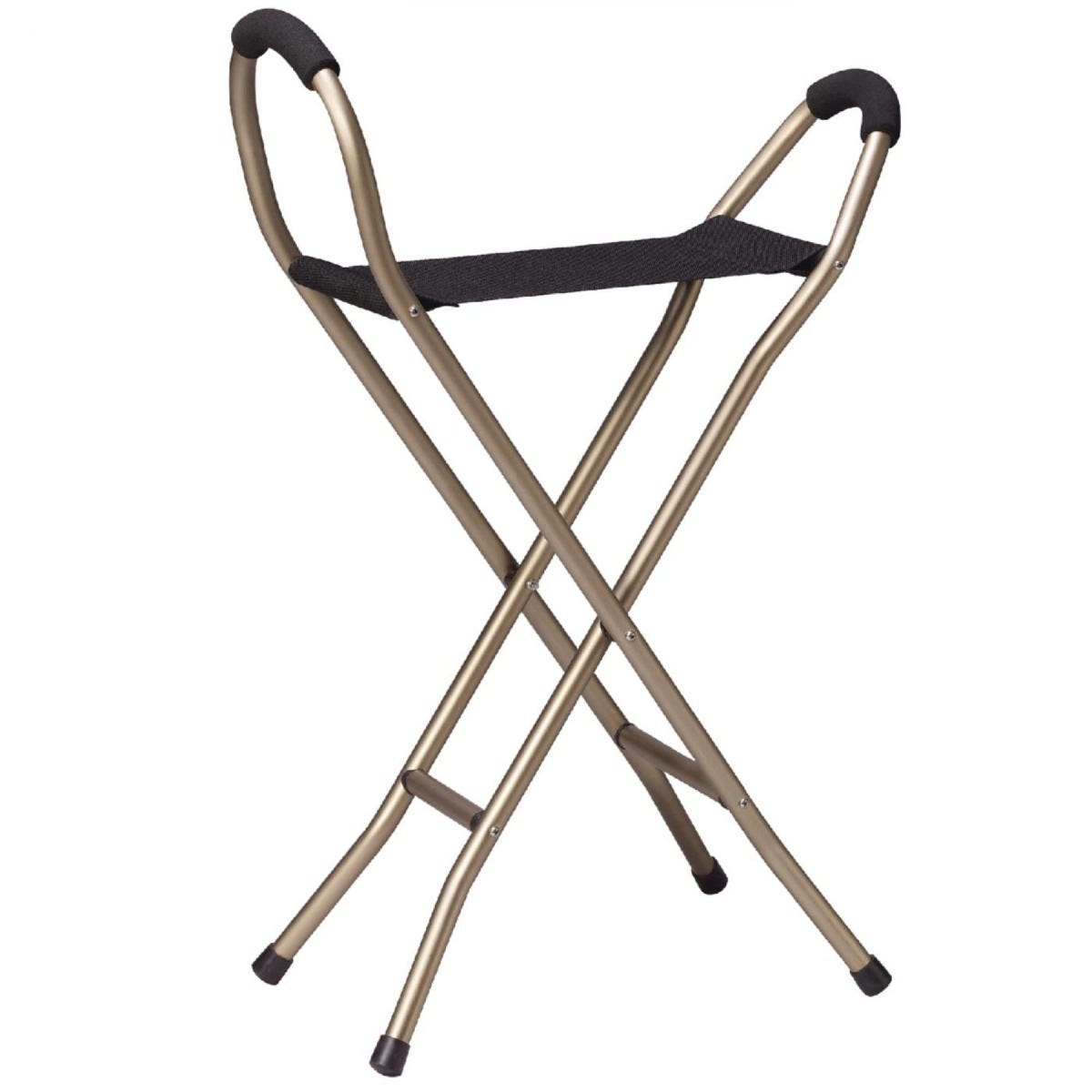 3. Seat canes
Take a break and have a seat! These canes have a small attached seat so you can rest while using it. The Drive Folding Cane Sling/Seat is a good example of a quad cane that becomes a sturdy stool when opened.
4 different types of hand grips: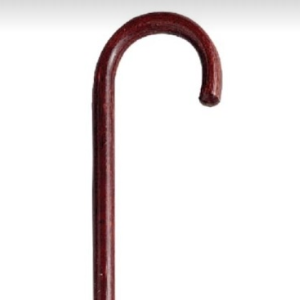 1. Crook or hook handles
Traditional cane handles, usually made of wood, are called crook handles. The Sammons Preston Wooden Handle Standard Cane is a good example of this type, which allows for a more natural swing when walking. The cane handle resembles a shepherd's hook.
2. Derby handle
This handle is thicker than a crook handle, with a gentle wave that conforms to your hand. Derby handle canes can come in a variety of colors – the Carex Designer Derby Cane even comes in an American flag print!
3. Ergonomic or "ortho" grip
If you're looking for a comfy handle, you've found it! Ergonomic grips are easy to hold and reduce pain or stress on the wrist. The Drive Ortho K Grip Cane has a contoured grip to keep your hand comfortable.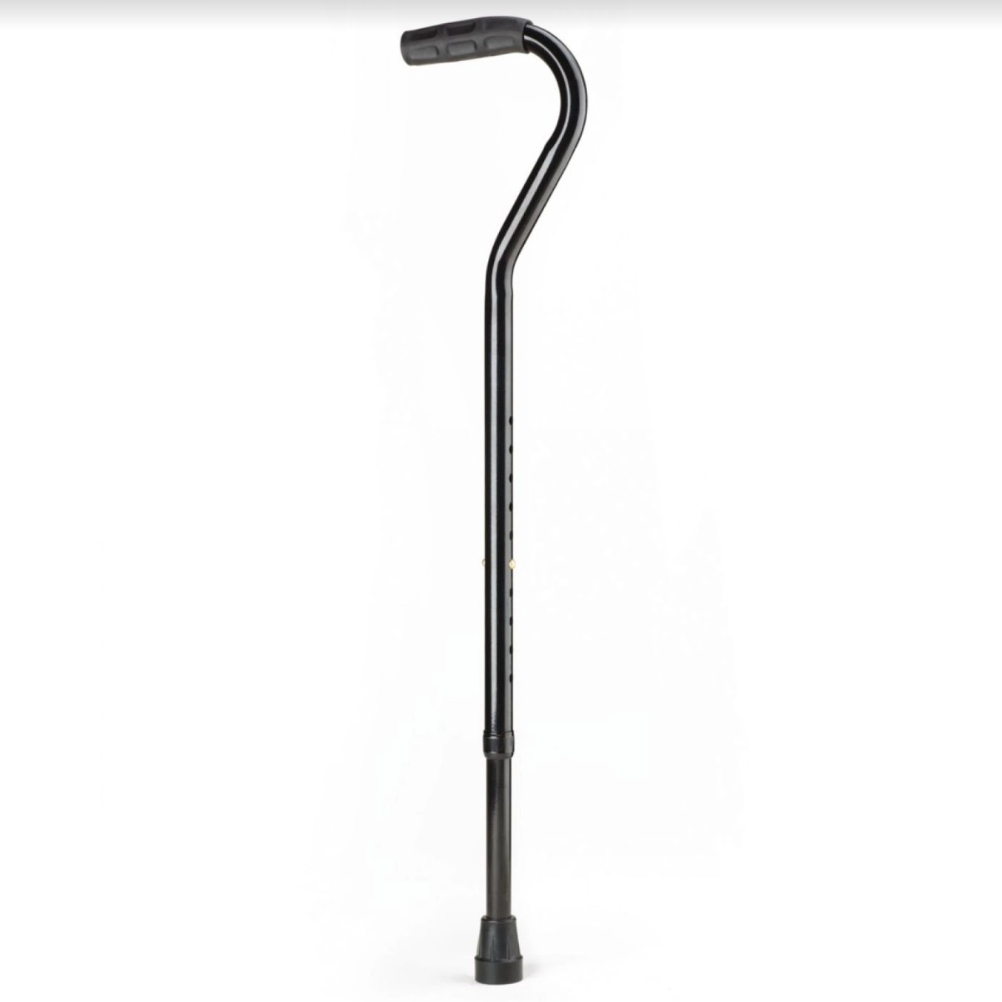 4. Offset handle
This grip centers your weight and distributes it along the length of the shaft, which takes most of the strain off your wrist. With a maximum weight capacity of 700 lbs., the Days Steel Bariatric Offset Handle Adjustable Cane can help support most users.
How to adjust your cane to the proper height:
For best results, wear a shoe height that is the same as the shoe style you most frequently wear when using the cane.
Stand up straight with your elbow slightly bent (about 20 degrees) in a comfortable relaxed position.

Measure from the floor to the crease in your wrist to get your cane measurement.

The top or curve of the cane should measure up to the crease in your wrist.
If your cane does not feel right, ask your physician or physical therapist to check the fit.
How to care for your cane:
After a while, the rubber tip on the end of the cane may become worn. At this point you should replace the tip to ensure your cane keeps its gripping power.
You've got options.
This guide contains just a small sample of all of our available canes. There are Ice Cane Attachments for slippery outdoor surfaces, sit-to-stand canes that help you get up, and foldable canes for easy storage. Canes also come in basic black or cool patterns to suit your tastes. Hopefully, you can now find the right cane for you!
Medical Disclaimer: The information provided on this site, including text, graphics, images and other material, are for informational purposes only and are not intended to substitute for professional medical advice, diagnosis or treatment. Always seek the advice of your physician or other healthcare professional with any questions or concerns you may have regarding your condition.