Are you having trouble achieving your New Year's resolution? At the start of every year, we make New Year resolutions whether it be to lose weight, save money, eat healthy, or travel more. Resolutions are good, productive ways to set goals and intentions for the new year. But by February are you already struggling to keep your resolution and reach your goals?
The problem isn't that we can't stick to our resolutions – it's that we don't know how to make resolutions that are actionable and achievable.
To learn how to make (and keep) your New Year's Resolutions, get started with these helpful tips!
Why You Don't Stick to your Resolutions
Whether it's a lack of motivation or lack of resources, many of our New Years' resolutions dissipate by the time February or March roll around. The reason this happens are varied including:
No Self-Monitoring: Monitoring your progress is key to creating lasting change. Otherwise, how do you know if you're on target? By assessing your improvements on a regular basis, it can be enough to keep you motivated.
Lack of Planning: Sometimes we aim to achieve goals too quickly. When making goals, it is important to identify concrete and specific steps to follow as well as set a realistic time frame. It's better to tackle one resolution well than multiple resolutions poorly.
No Support: It's great to make a resolution for yourself and maybe even write it down, but if no one else knows about it, it's easy to forget about or even ignore it. Consider looking to highly motivated people who share similar goals as you, whether its family, friends, or even a podcast. Encourage each other to share setbacks and progress.
Lack of Motivation: Your motivation doesn't come from within but comes from the outside, it can be hard to keep your resolution. Creating a resolution to impress others may give you the motivation to start, but not the motivation to achieve your goal over a length of time. It's important that your resolutions be relevant to you.
Fortunately, you can avoid these pitfalls by creating strategies that allow you to stay on track and help you achieve your goals. If you're struggling with your current resolution, try making it a SMART Goal, whether it's New Year's Eve or the middle of July!
Create SMART Goals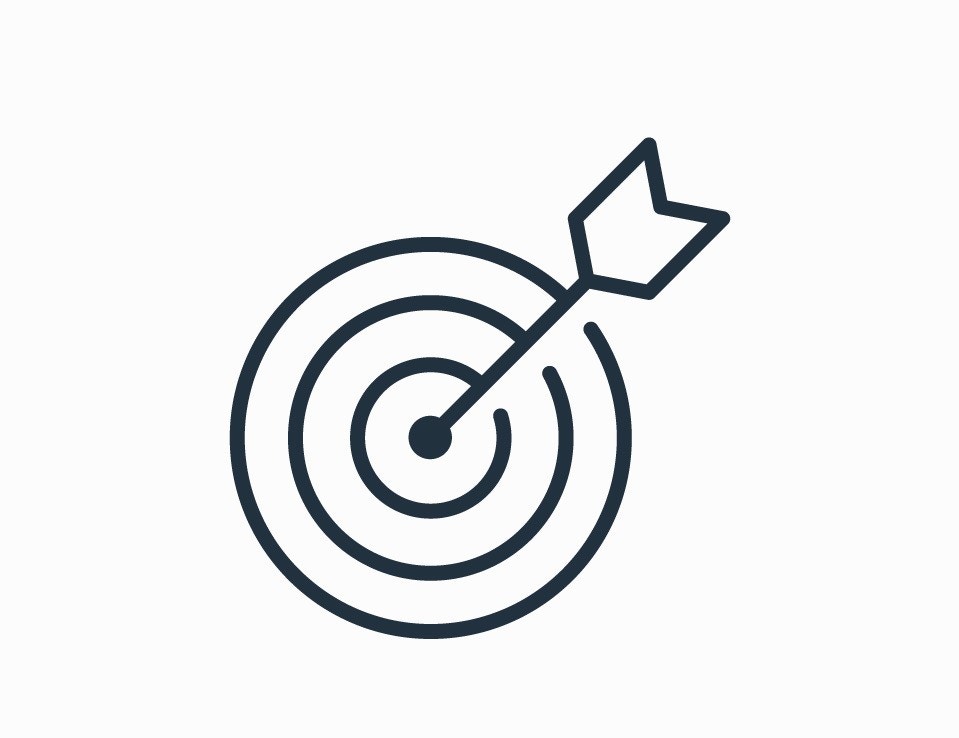 To help you be more successful this year, start with a concrete, goal-setting plan. Use the SMART method [Specific, Measurable, Attainable, Relevant, and Time Bound] when creating resolutions. Using the SMART goal method can help you decide if the resolution is a good fit for you, or if you need to revise it to ensure success. With these definable parameters in place, the likelihood of you abandoning your goals will decrease.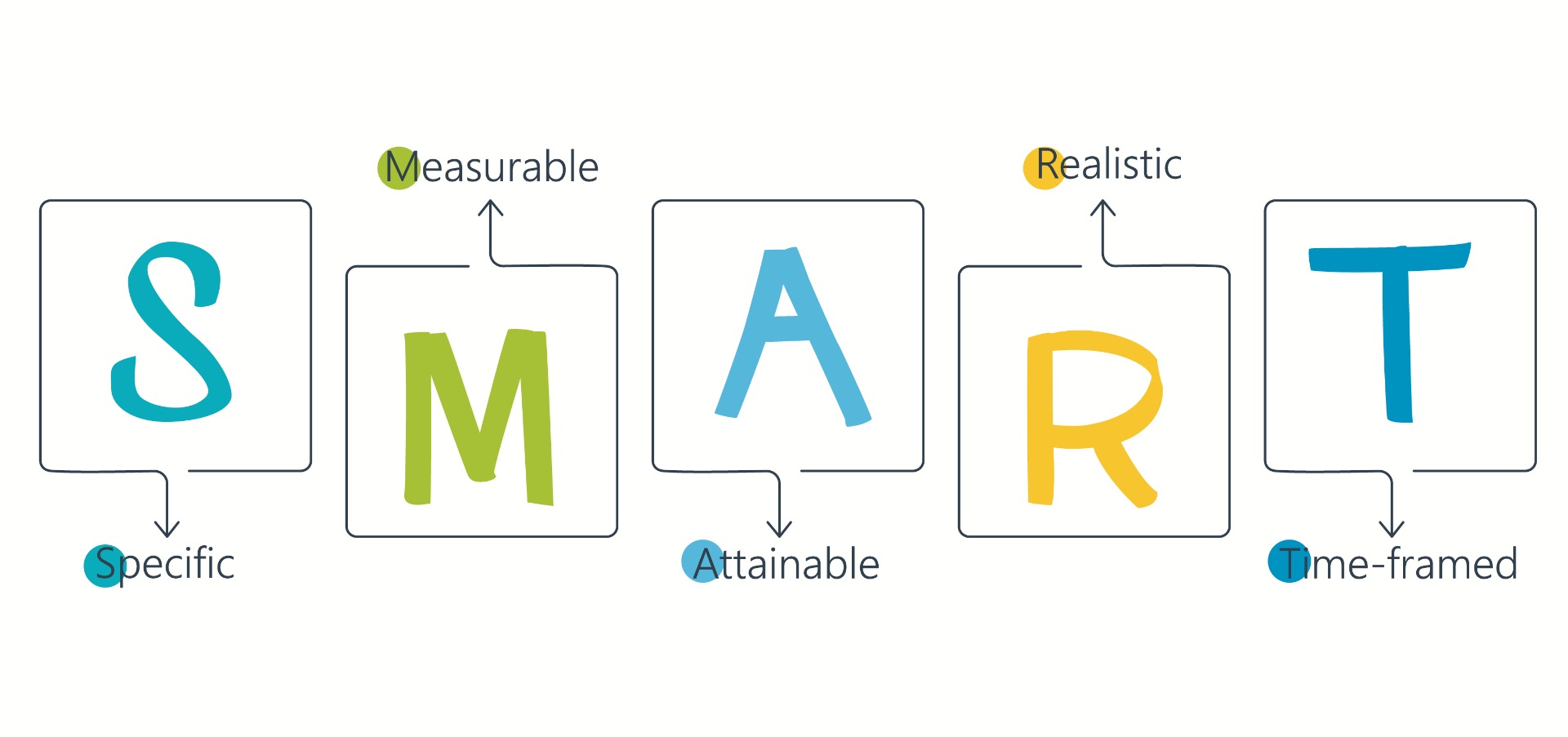 Make a Detailed Time Frame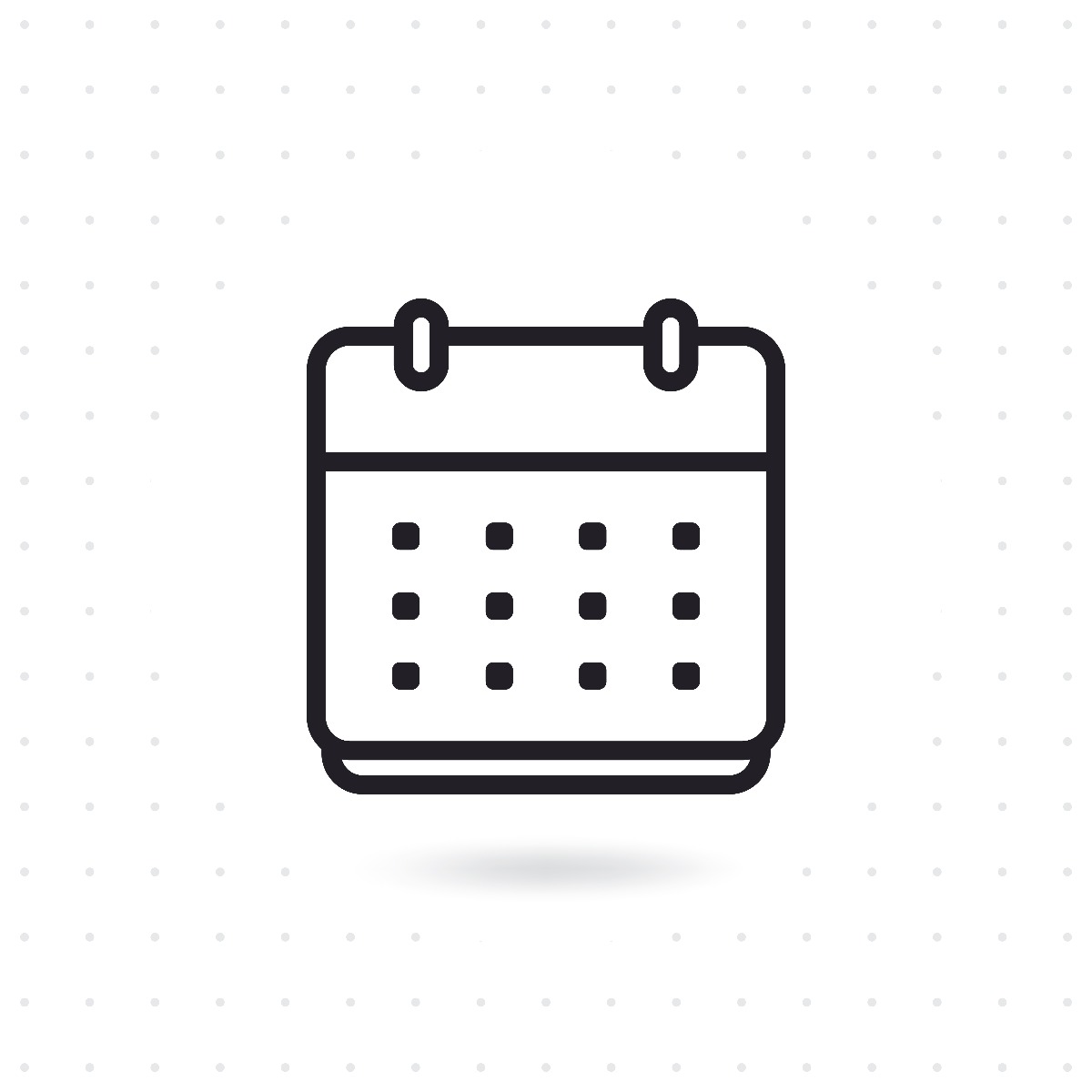 Most goals require setting deadlines or time frames. The time frame you create for your New Year's resolutions is your barometer for success. It helps you determine how to assess your short-term progress towards the ultimate long-term goal. It also provides you with structure, allowing you to plan effectively and boost your sense of urgency. We recommend buying a calendar so you can write down your actions for the coming weeks or months and decide when and how often to evaluate.
Get an Accountability Partner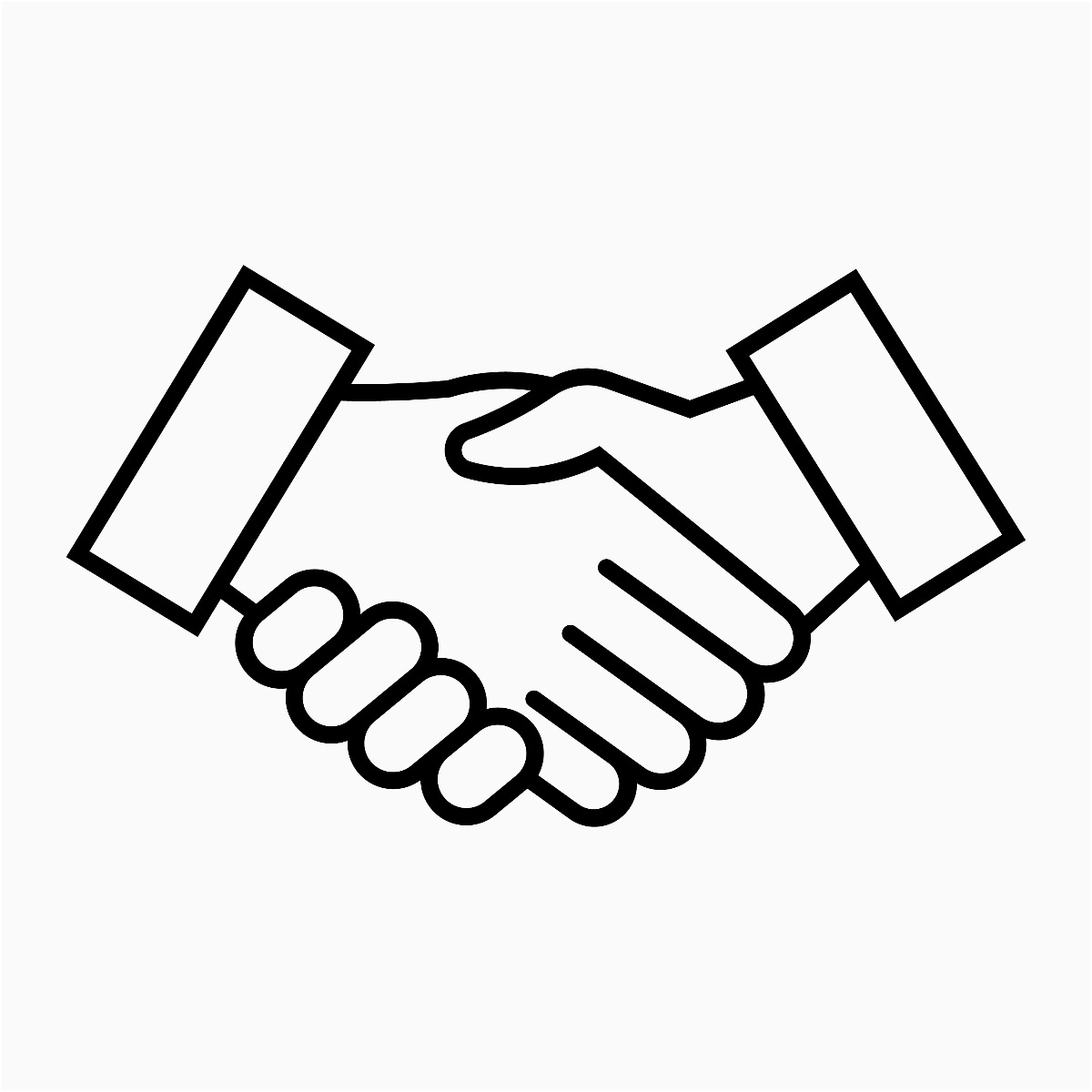 When no one is around to say anything about an incomplete task, it's easy to push it to the next day and the next week. To help keep you accountable, tell as many people as you feel comfortable with what your resolutions are. Encourage family and friends to check in with you daily or weekly. Simply knowing that someone may ask you about your progress, might make you feel obligated to provide an honest answer.
You can also share your progress publicly on social media. Getting responses such as "good job" or "excellent progress" motivates us to strive toward our goals. A honest reflection of your progress may be enough to help you stick to the goals you've set for yourself in the new year.
Keep a Resolution Journal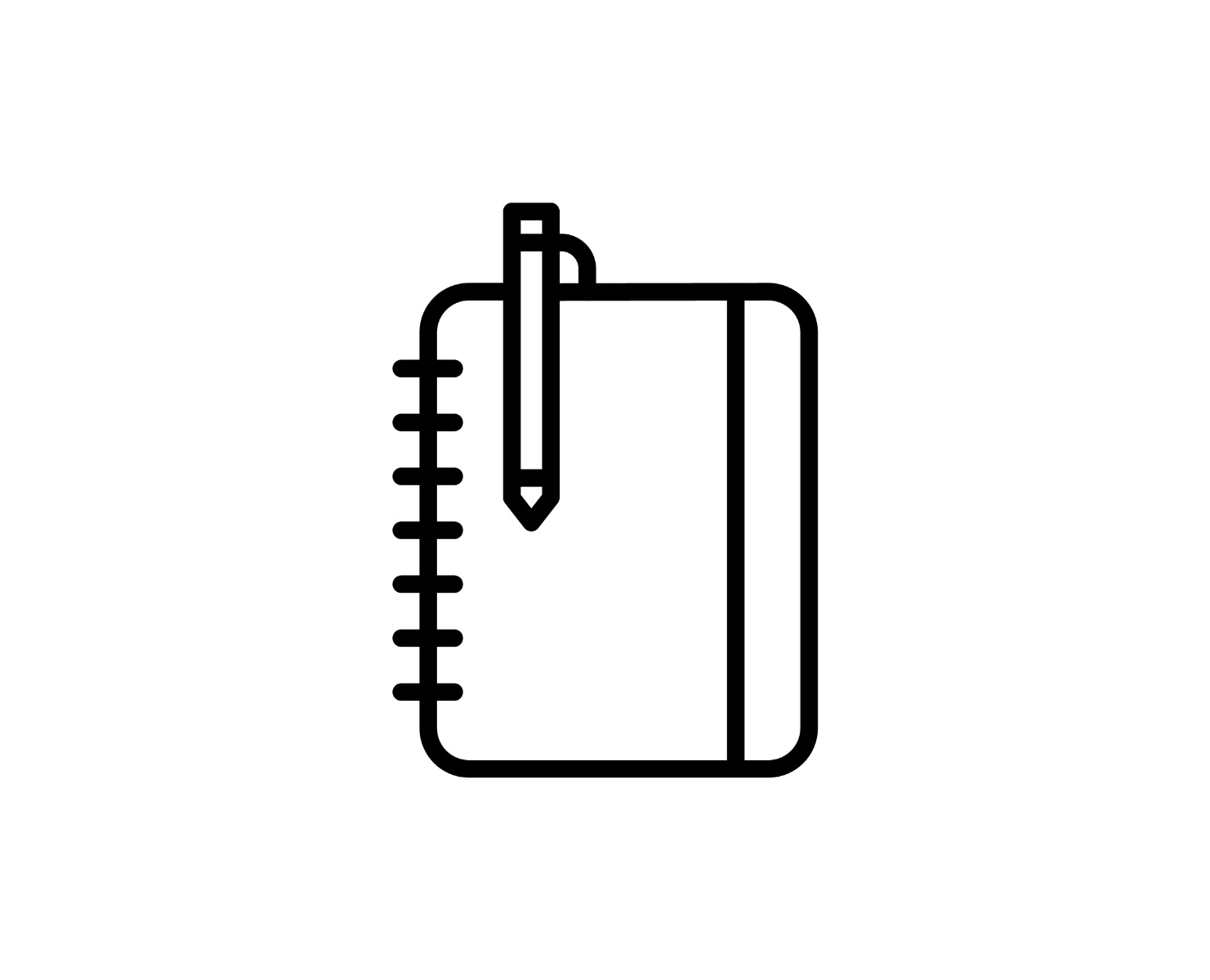 You might find it difficult to stay focused on your goals if you don't see yourself making progress. Write down your challenges or achievements on a regular basis to help you stay focused on keeping your resolutions. Whether it be posted on the fridge, the bathroom mirror, or written down in a journal next to your bed, jotting down your thoughts allow you to assess where you are in your plan and adjust your efforts accordingly. You can also set notifications on your phone to remind you of your new habits when you are having a busy day.
Don't Give Up!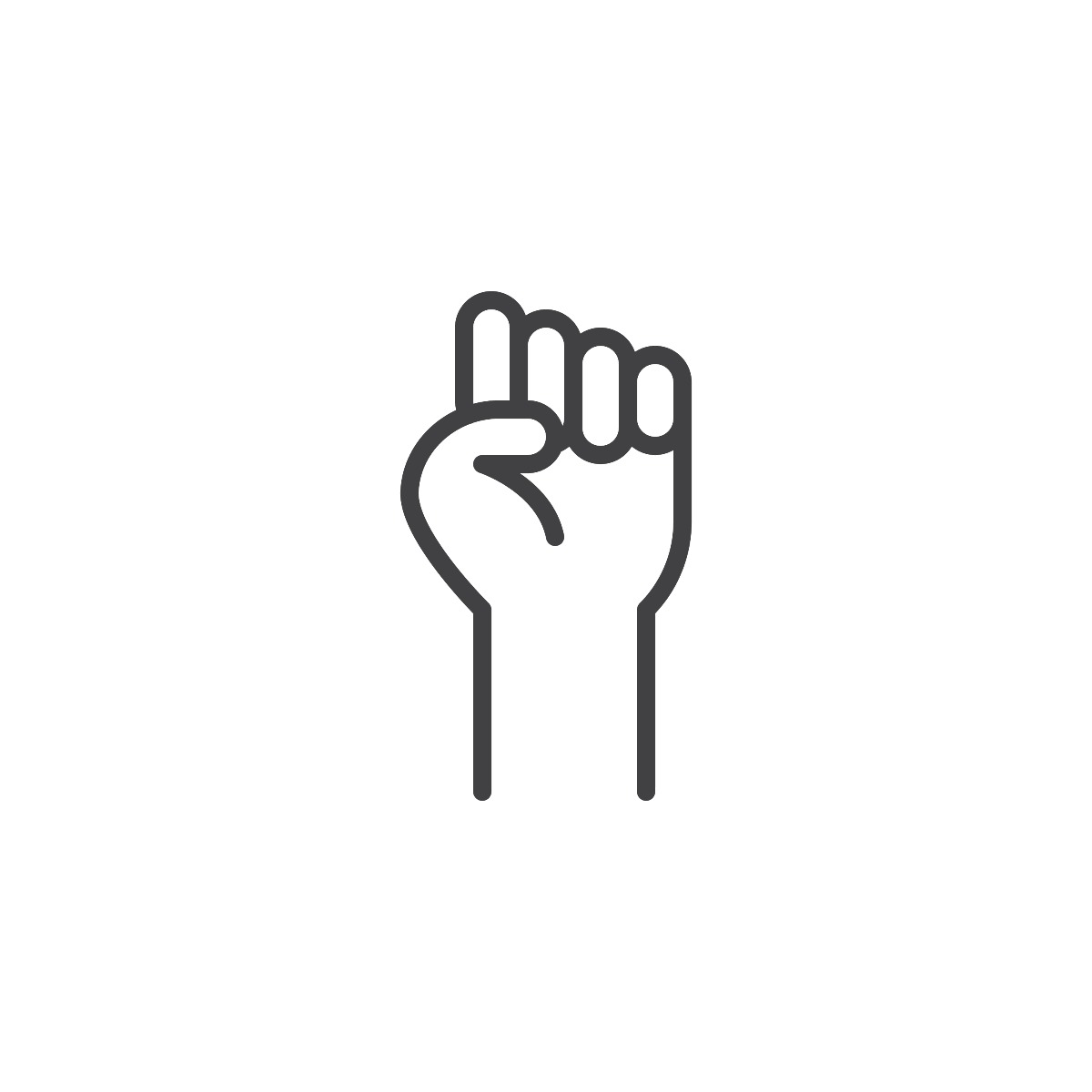 If you're unable to meet smaller goals during the week, don't be so hard on yourself. If you oversleep one day and miss a workout, enjoy the extra rest and wake up early the next morning to get your workout in. Note what happened to get you off track, make any adjustments you can to avoid those circumstances, and start again. When you're feeling down on yourself, go back to your list of successes and review them.
If you succeed in sticking to your routine schedule for an entire week, reward yourself! This in turn increases motivation and productivity. Rewarding yourself in simple ways for small accomplishments, allow you to reflect on your success and celebrate hard work.
Conclusion
There is no better time than now to get started on your resolutions! Understand that you don't need to wait until the New Year to start your goals. Once you've written them down, assess how you can make time for goal achievement and build in some accountability. Whether that be writing your progress in a journal or sharing it with a friend, it will be easier to stay motivated and on track when you're struggling.
We've provided a few more helpful tips that might resonate with you and help you achieve your goals in the new year!
It's unrealistic to assume we are going to work toward our goals consistently, especially when trying to break unhealthy habits. Don't be too hard on yourself and enjoy the goal process!
References
Anonymous. (2019). Making Your New Year's Resolution Stick. American Psychological Association. Retrieved from https://bit.ly/386xN3O
Cherry, Kendra. (2020). 10 Great Tips for Keeping Your Resolutions this Year. VeryWell Mind. Retrieved from https://bit.ly/37ljOI1
Forbes Coaches Council (2018). 14 Ways to Continue Sticking to your New Year's Resolution. Forbes. Retrieved from https://bit.ly/3ag9Md3
Medical Disclaimer: The information provided on this site, including text, graphics, images and other material, are for informational purposes only and are not intended to substitute for professional medical advice, diagnosis or treatment. Always seek the advice of your physician or other healthcare professional with any questions or concerns you may have regarding your condition.