So your New Year's Resolution was to "exercise more", but now you're not sure where to start...sound familiar?
First, define your goal. For example, do you want to exercise for thirty minutes a day or an hour three times a week? Check out this article for more information on setting and keeping your New Year's Resolution.
Then, take steps to keep your exercise resolution. You don't need a gym membership or a bunch of expensive equipment. These products can fulfill your resolution at home!
Warm Up Products
Cardio Products
Strengthening Products
Balance Products
Pain Relief Products
Warm Up Products
Get ready to exercise by warming up your muscles first. Stretching, jumping jacks, running in place, and foam rolling are some ways to get ready for your workout.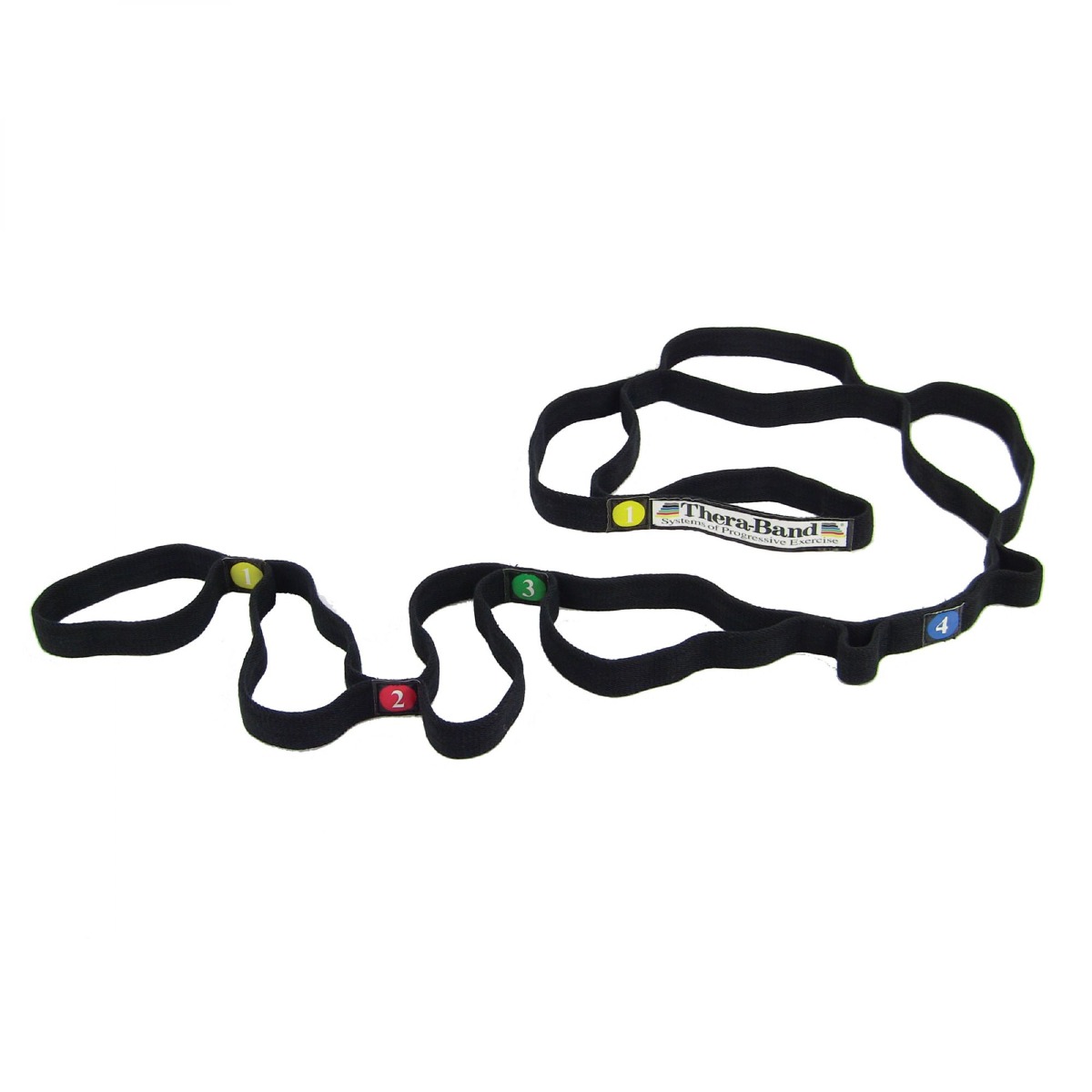 Stretching is an important part of getting ready for exercise. Research suggests that dynamic stretching is more effective than static stretching for improving your balance and agility.1 The TheraBand Stretch Strap is the perfect aid for dynamic stretching of all your major muscle groups. Plus, it comes with helpful instructions for getting started.
Looking for another way to get your muscles warmed up pre-workout? Try a TheraBand Pro Foam Roller to gently massage your muscles. Increase your myofascial release (soft tissue massage and release) by adding a ridged foam roller wrap.
Cardio Products
Get started on your new fitness routine with exercises that get your blood pumping. It's great for your heart, blood pressure, and cholesterol.2 You can choose between a wide variety of cardiovascular exercises that increase your heart and breathing rate, from jogging to swimming.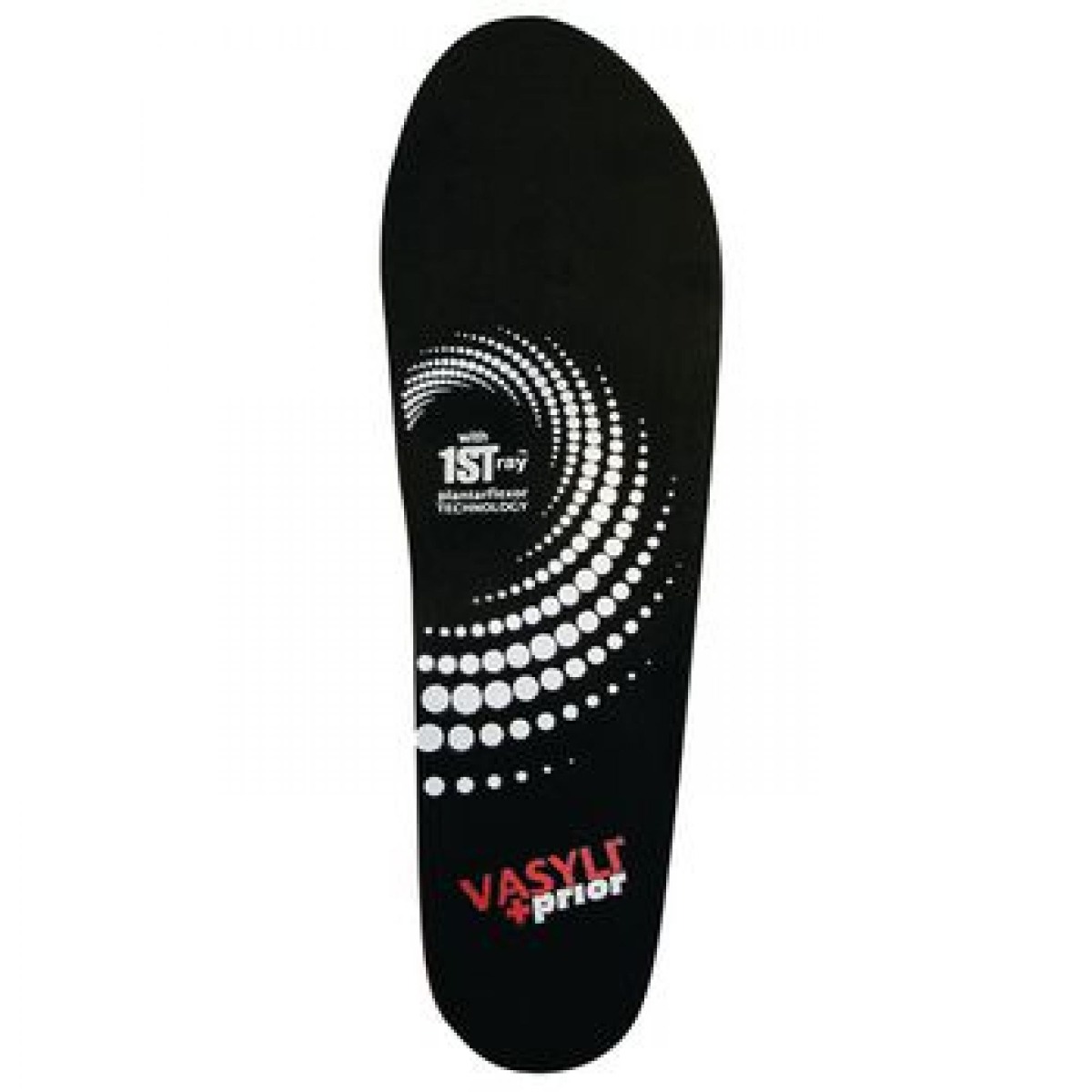 Adding cardio to your daily routine is an easy way to achieve your New Year's resolution. Go for a brisk walk, a run, or a bike ride after work. Or stay indoors and use an elliptical or treadmill. However you choose to get your cardio in, make sure your feet have the proper support with Vasyli Sports Orthotics. The orthotics ensure comfort and arch support throughout your cardiovascular exercise.
Looking to switch up your cardio routine? Try adding jump roping exercises with a Speed Rope. Work on your agility, footwork, coordination and more using this jump rope. What are you waiting for? Start jumping towards a healthier you!
Strengthening Products
Balance out your weekly cardio with strength training. Lifting weights helps build muscles, but that's not the only benefit. It can help reduce arthritis pain, prevent falls, increase bone density, and improve balance, blood sugar control, sleep, and mental health.2 Get started at home with these products!
Our top choice for a strengthening product is the TheraBand CLX Resistance Band. Why? Because it's easy to use for a variety of upper and lower body exercises and doesn't take up a ton of space in your home. Plus, the resistance band comes in seven resistances, making it the perfect tool for beginners and advanced users.
If you want even more exercise options, add a CLX anchor to secure one end of your band in place while you perform additional exercises.
Ready to focus on your core? A TheraBand Pro Series SCP Exercise Ball is the perfect companion for core exercises, yoga, stretching, and more. Just find the right size (based on your height) and start working on achieving your New Year's Resolution.
Another great tool for core strengthening is the TheraBand Mini Ball. This small ball is the perfect aid if you want to start working on Pilates or yoga exercises during the New Year. Get started with the included exercise guide.
You won't meet your exercise goals if you don't stick with it. Keep exercise fun by using these TheraBand Aquatic Hand Bars in the pool! The pairs come in three resistance levels. Use the buoyant weights for water aerobics, aquatic zumba, or general workouts.
Balance Products
Don't forget about your balance skills. Whether you're an athlete who wants to improve your performance or you just want to reduce your risk of falls, balance is important and these tools can help.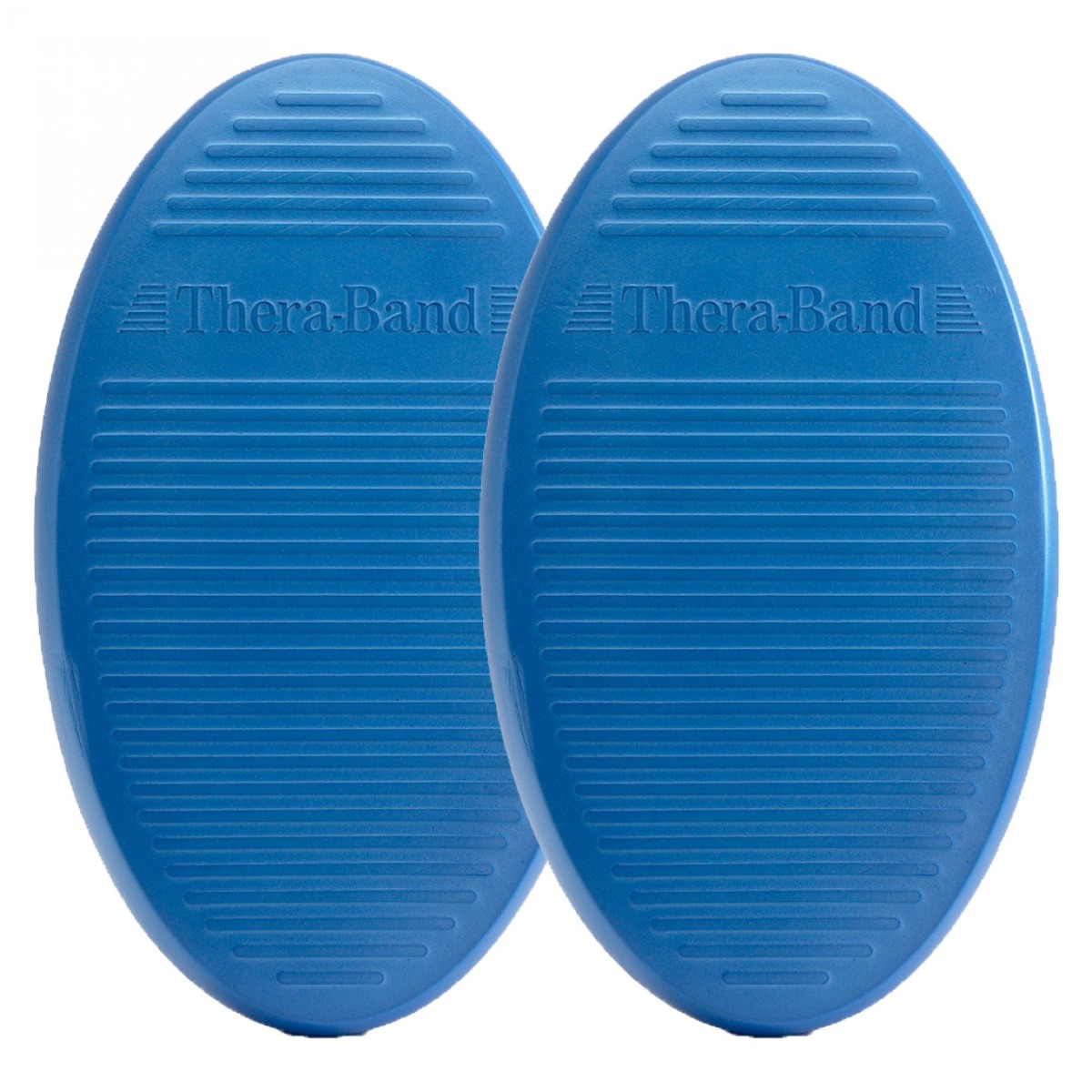 Working on improving your fitness means more than just cardio and strengthening. The TheraBand Stability Trainers are a progress system designed to challenge and improve your balance during your workouts. They can also be used during rehabilitation.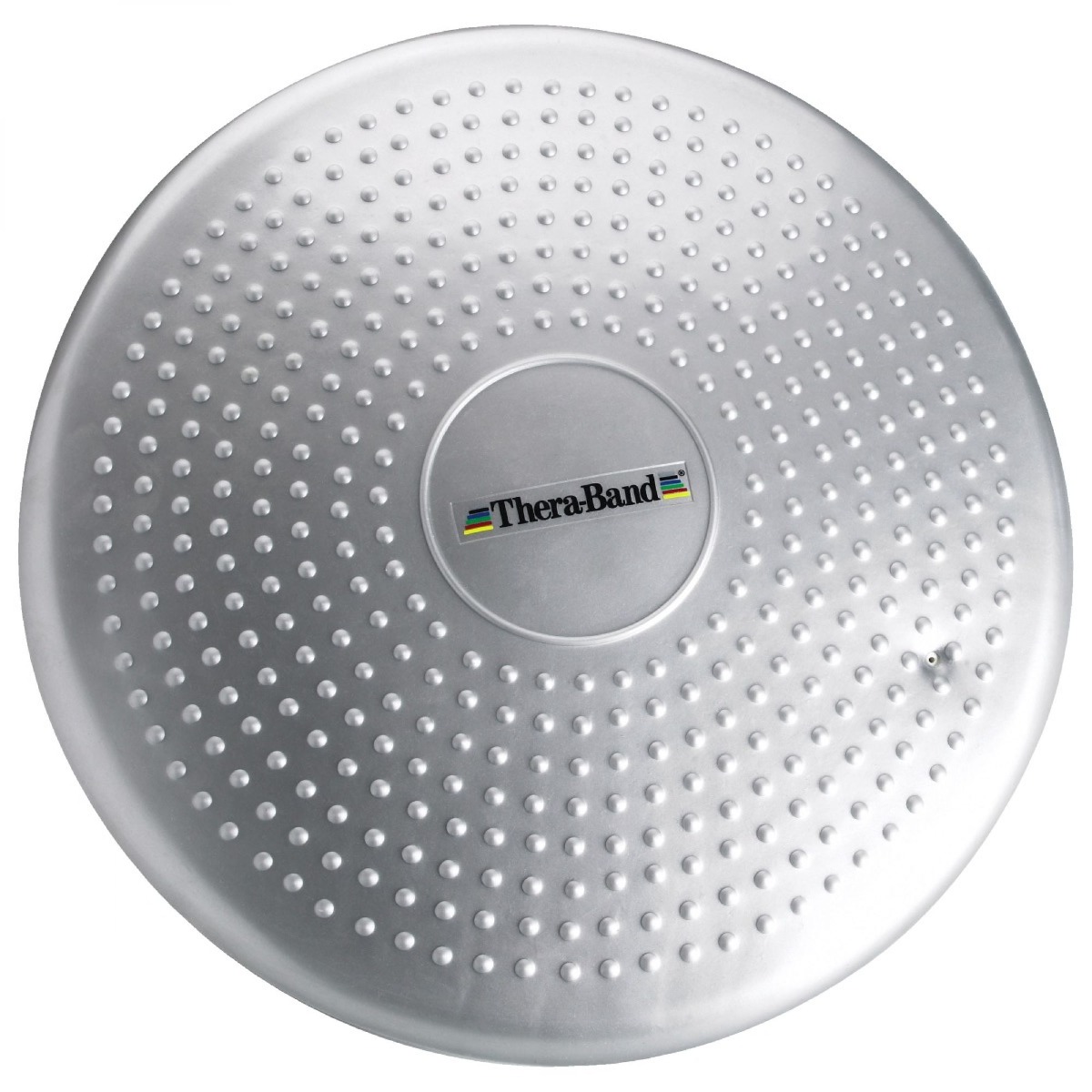 If you already have good balance, you can move onto the most challenging TheraBand product - the TheraBand Stability Disc. The unstable surface provides a real challenge for athletes and fitness enthusiasts. You can also use the disk while sitting to work on your seated balance.
TheraBand Rocker & Wobble Boards can be used for balance and strengthening exercises. They're a great choice for athletes who want to work out because the boards can be used while performing sport-specific movements (for sports like golf, tennis, and baseball).
Pain Relief Products
If your exercise routine is new or if you're increasing the intensity of your fitness program, you might end up with sore muscles. These products help relieve your aches and pains so you can continue working towards your New Year's resolution!
All that exercising may leave you with sore muscles. Don't let that stop you from keeping your New Year's Resolution. Use Biofreeze Classic for cool relief that keeps you moving forward. Study participants preferred Biofreeze over ice 2:1. It's available in a gel, roll-on or cream.
TheraPearl Hot & Cold Packs can be used for immediate injuries or chronic pain. The reusable packs can be frozen or heated, making them the perfect pain relief tool to keep on hand. Many of the packs also have a strap, so you can go about your daily life while relieving your pain.
Sore feet are no match for the TheraBand Foot Roller. Give your feet a massage to reduce your pain. For extra relief, freeze the foot roller first to help relieve inflammation and pain.
To help muscles that feel sore after exercise, choose the TheraBand Massage Roller+. The portable version fits in a gym bag and can be used pre and post-workout for a focused massage on tight muscles. Use to help increase blood flow, reduce pain, and improve your flexibility.
References
Chatzopoulos, D., Galazoulas, C., Patikas, D., & Kotzamanidis, C. (2014). Acute effects of static and dynamic stretching on balance, agility, reaction time and movement time. Journal of Sports Medicine and Science. Retrieved from https://bit.ly/2QHyeKL
Sarnataro, B.R. (2006). The Basics: Build Muscle for Better Health. WebMD. Retrieved from https://wb.md/35oDhnm
Medical Disclaimer: The information provided on this site, including text, graphics, images and other material, are for informational purposes only and are not intended to substitute for professional medical advice, diagnosis or treatment. Always seek the advice of your physician or other healthcare professional with any questions or concerns you may have regarding your condition.