Preparing and eating food is an essential part of life. You shouldn't be required to rely on others to enjoy your daily meals.
These dining aids give Veterans their independence back when eating. Each of these products is especially designed to help people in rehab and recovery, people with disabilities, and older adults.
This kit is designed to assist people with hand arthritis and joint pain. The thick, easy-to-hold handles make meal preparation and dining easier for Veterans.
Six ounces are added in the build-up handle of these utensils to provide control and reduce tremors when eating. The head of each utensil is bendable to ensure a customizable experience, making it easier to get food to your mouth.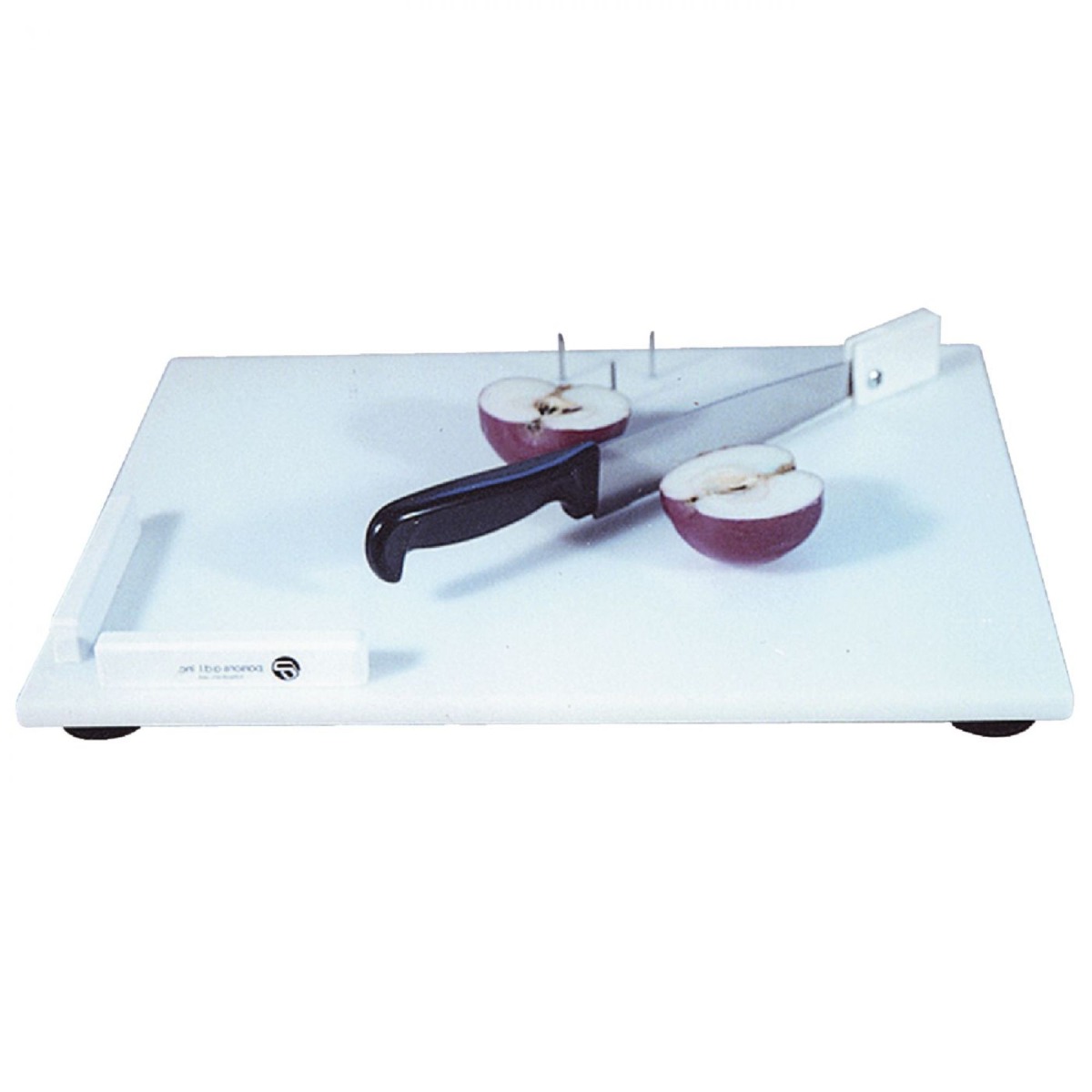 The Combination Cutting Board is mounted with suction cups and has three stainless steel spikes for securing food. The knife is attached to the board to be used with a simple chopping motion. All of this allows for one-handed cutting for food preparation.
This roll of matting offers a non-slip grip that is customizable for just about any surface. The matting is perfect for placemats while dining to keep dishes from scooting, but it can also be used as cabinet liners, appliance mats, and much more.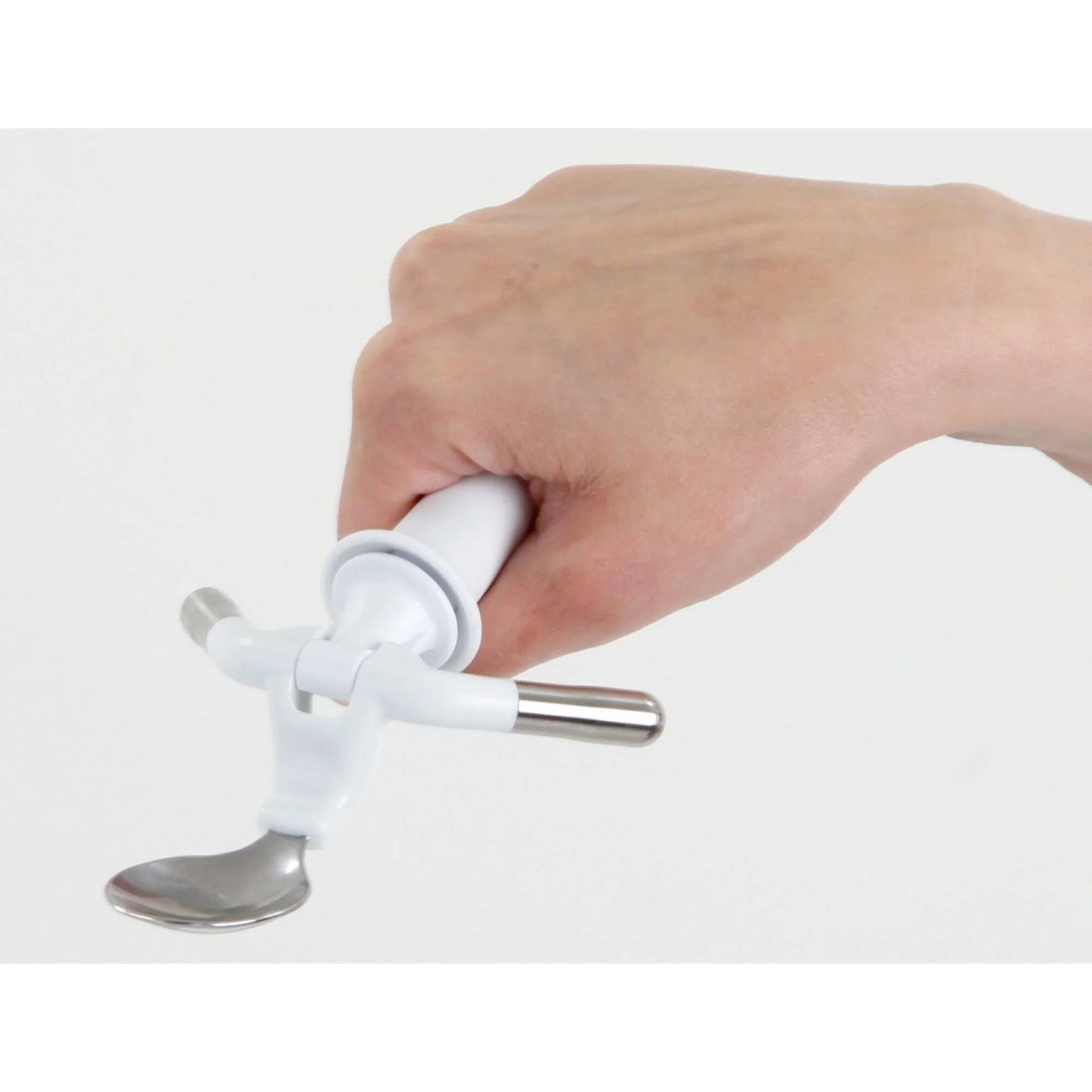 Avoid spillage with this revolutionary spoon that's great for Veterans. It has weights that counterbalance the load of your food and it keeps the bowl of the spoon level no matter which way the handle is moved or twisted.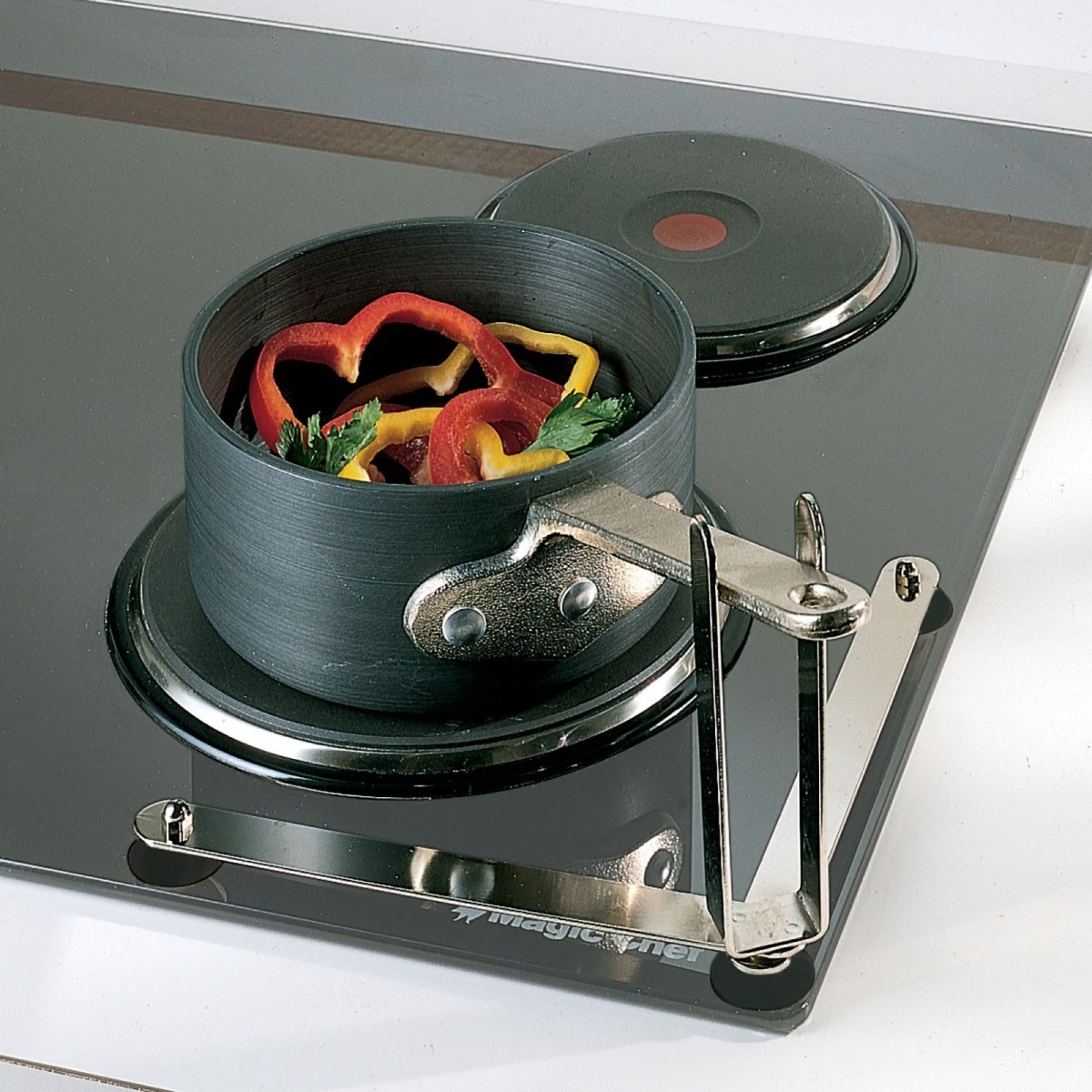 This device will keep pots and pans from turning or shifting while on the stove. The sturdy plated steel adheres to the stove and can be adjusted during use or folded for storage.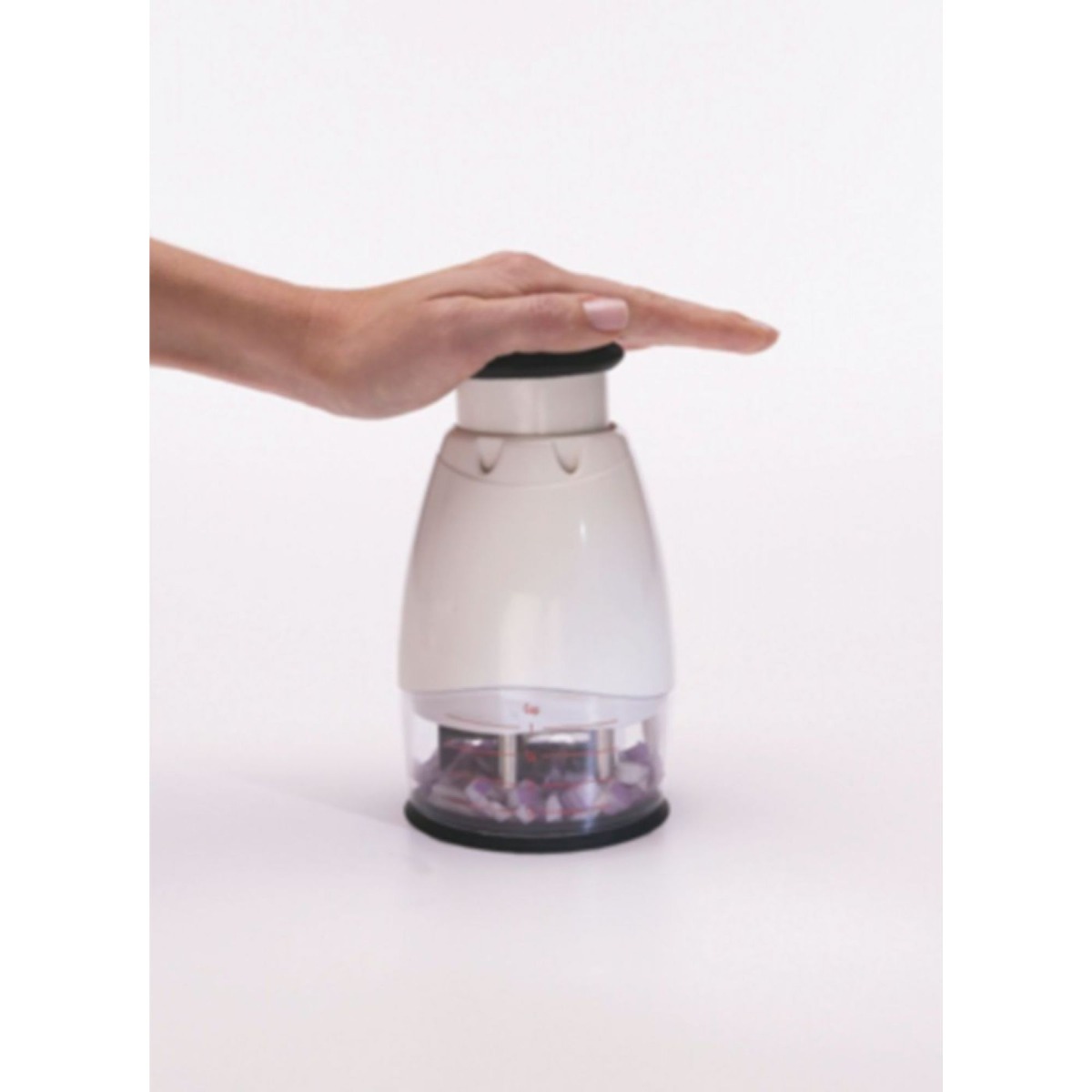 For dicing just about anything, press down on this chopper's soft knob and let the chopper do the work. The chopper rotates internally, with a circulating tab, preventing food from sticking to the wall and has a soft bumper that absorbs shock. The blade is removable for easy cleaning. And the chopper even has measurements printed on the side and a lid for storage.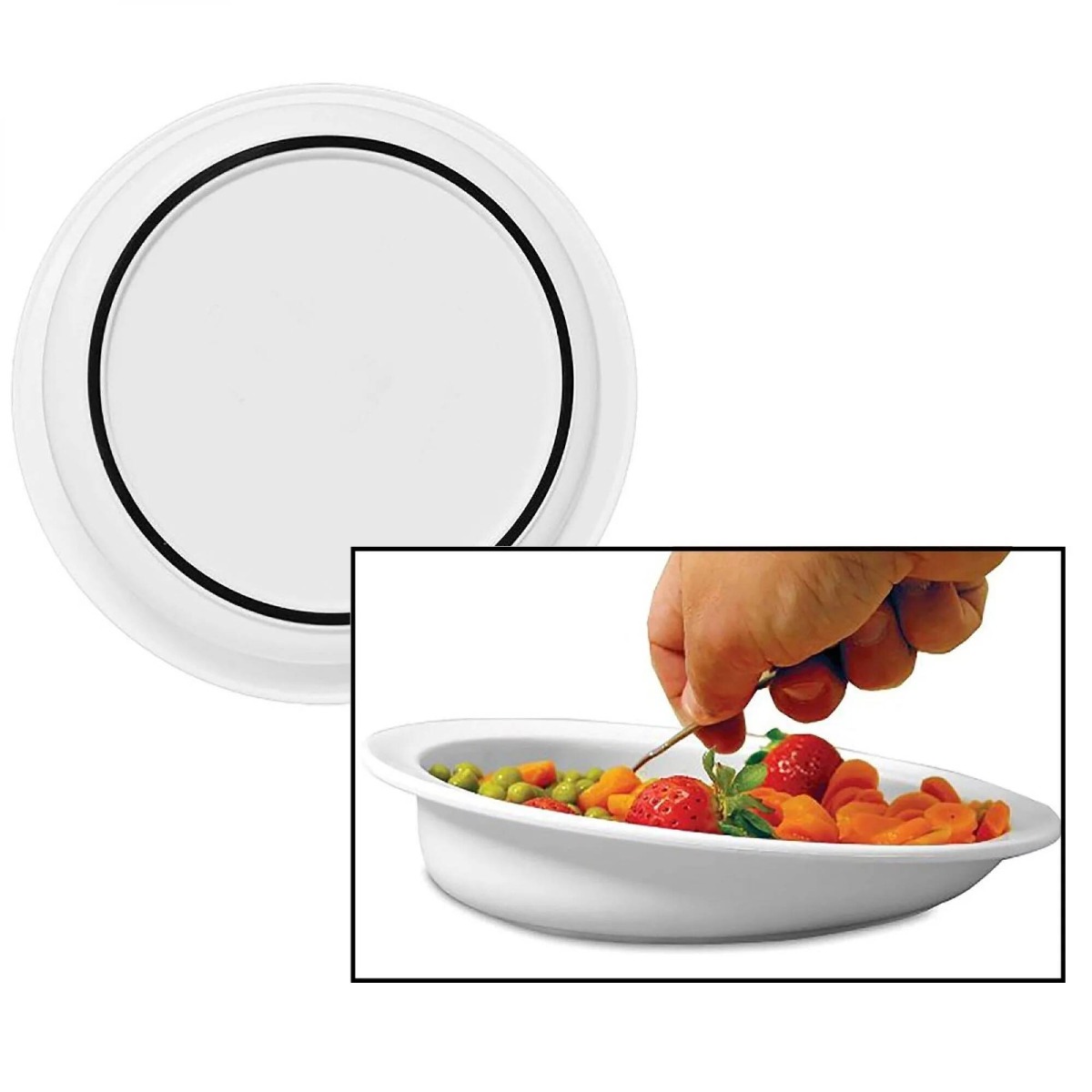 This plate features a vertical wall with a steady incline to guide food onto your utensils. The non-skid, rubber-coated base prevents sliding, allowing for one-handed eating. Vets can use this plate for easier scooping!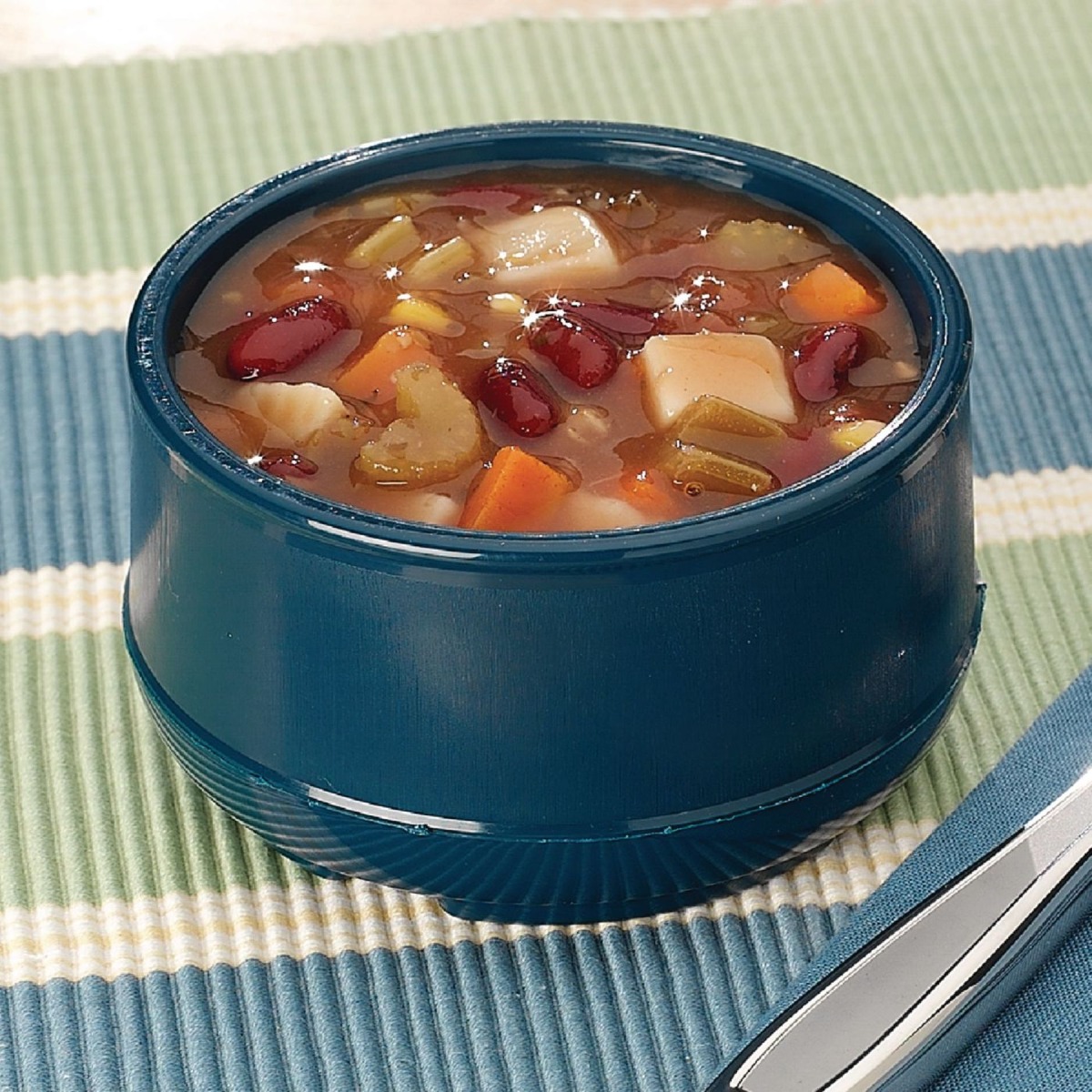 The weighted steel in this bowl stabilizes it while the insulation keeps food warm or cold for extended periods of time. This bowl is ideal for anyone with limited motor control.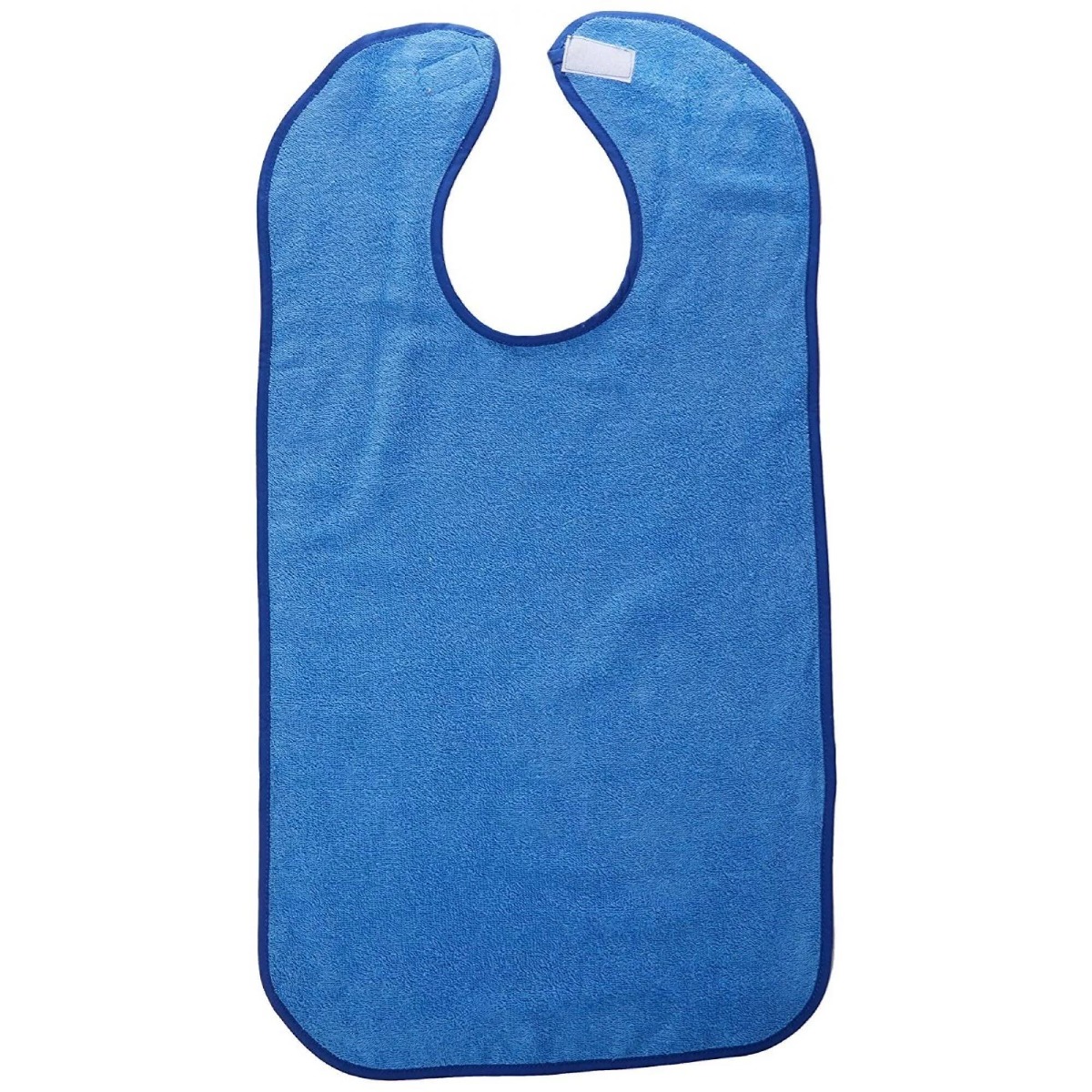 Protect Vets' clothing from spills with this food catcher. The most practical bib on the market, the Jumbo Terry-Cloth Food Catcher is 16"x15" with an easily adjustable VELCRO brand closure and a large neck opening. It is 90% cotton for easy washing.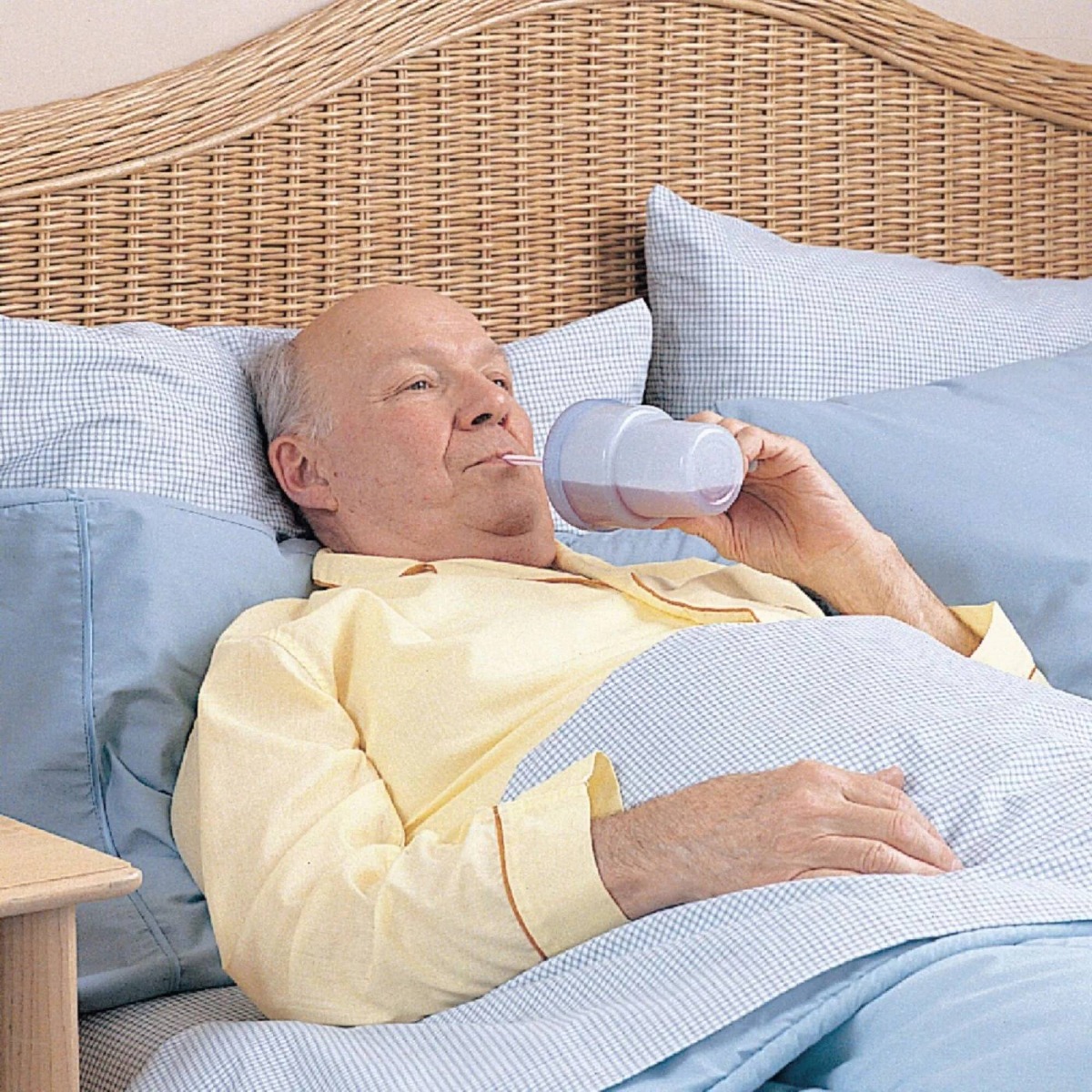 The Kennedy Cup allows for secure control even with a weak grasp thanks to its easy grip handle. The lid stops spills when used while sitting or reclining. The cup is usable with any disposable straw.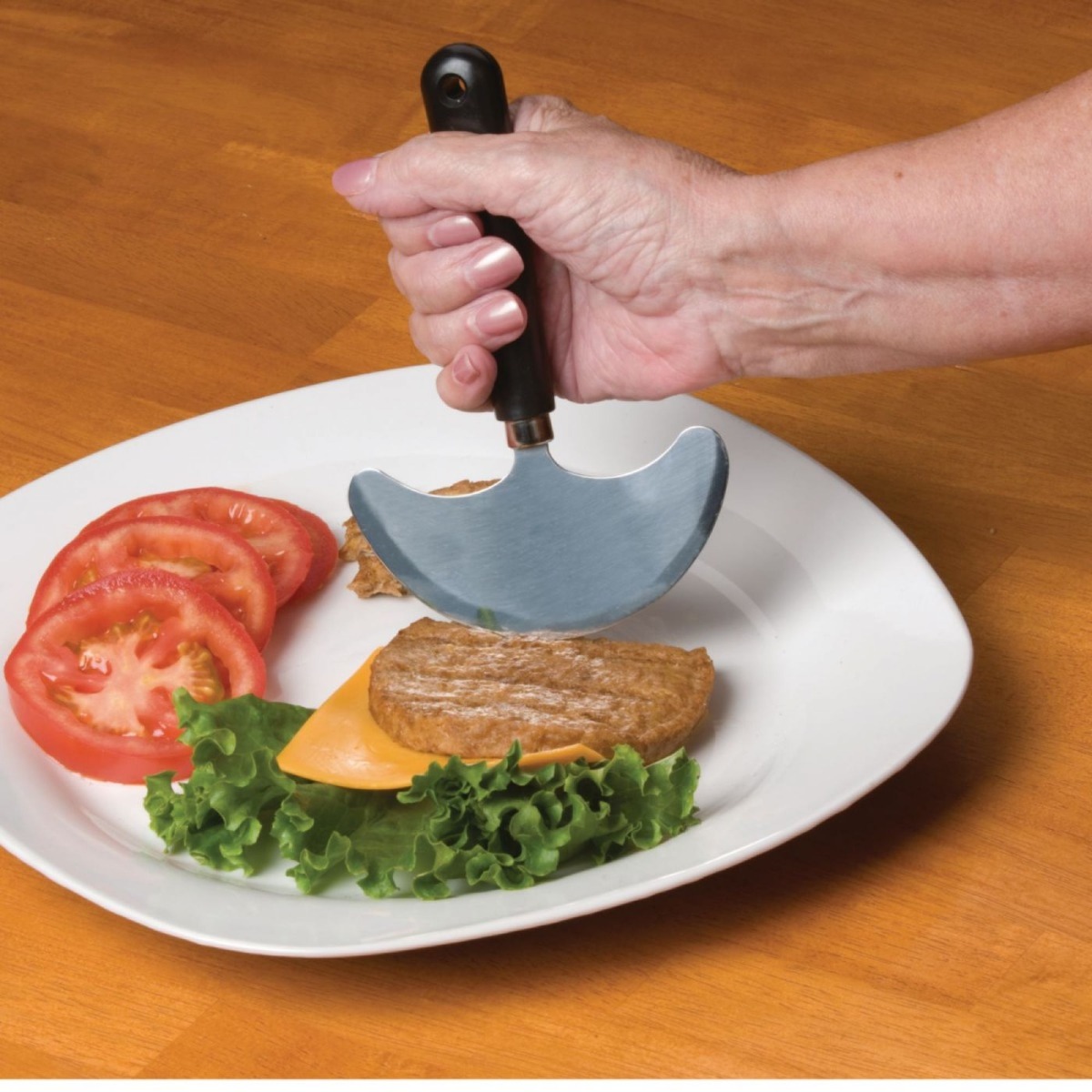 Weighing in at just 1 oz., this rocker knife is great for Vets with minimum strength or dexterity. Just grip the sturdy plastic handle and rock back and forth allowing the stainless steel blade to do the cutting.
These utensils are great for anyone with arthritis or who struggles with grip strength. Placing the hand in a natural position, the loop stabilizes the utensil in between the pointer finger and thumb.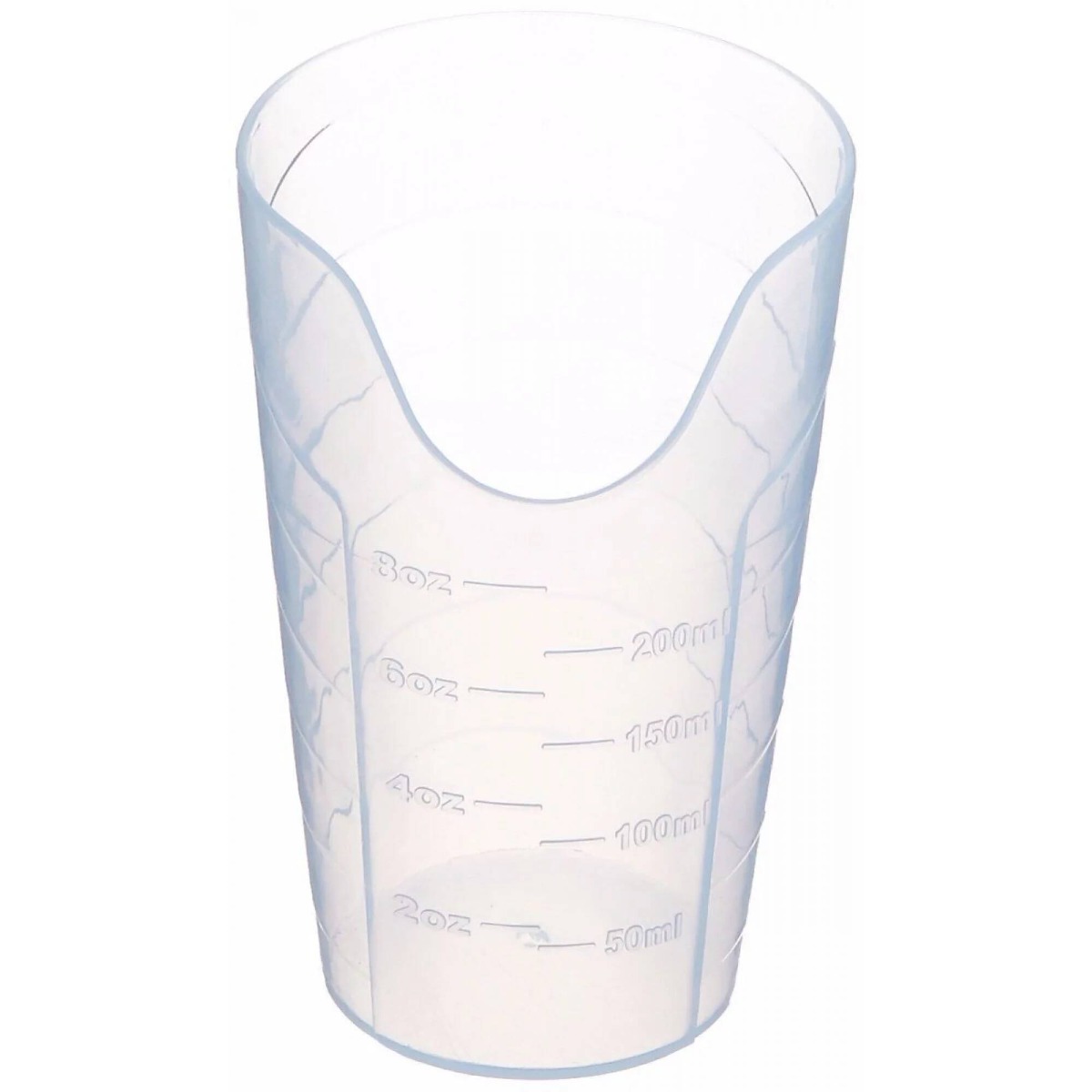 Keep your head and neck in proper position while you sip and swallow with the Nosey Cutout Glass. The cut out nose design helps prevent choking and eases difficulty swallowing for elderly Veterans, Veterans with disabilities, and Vets who suffer from dysphagia. It is great for at home or on-the-go use.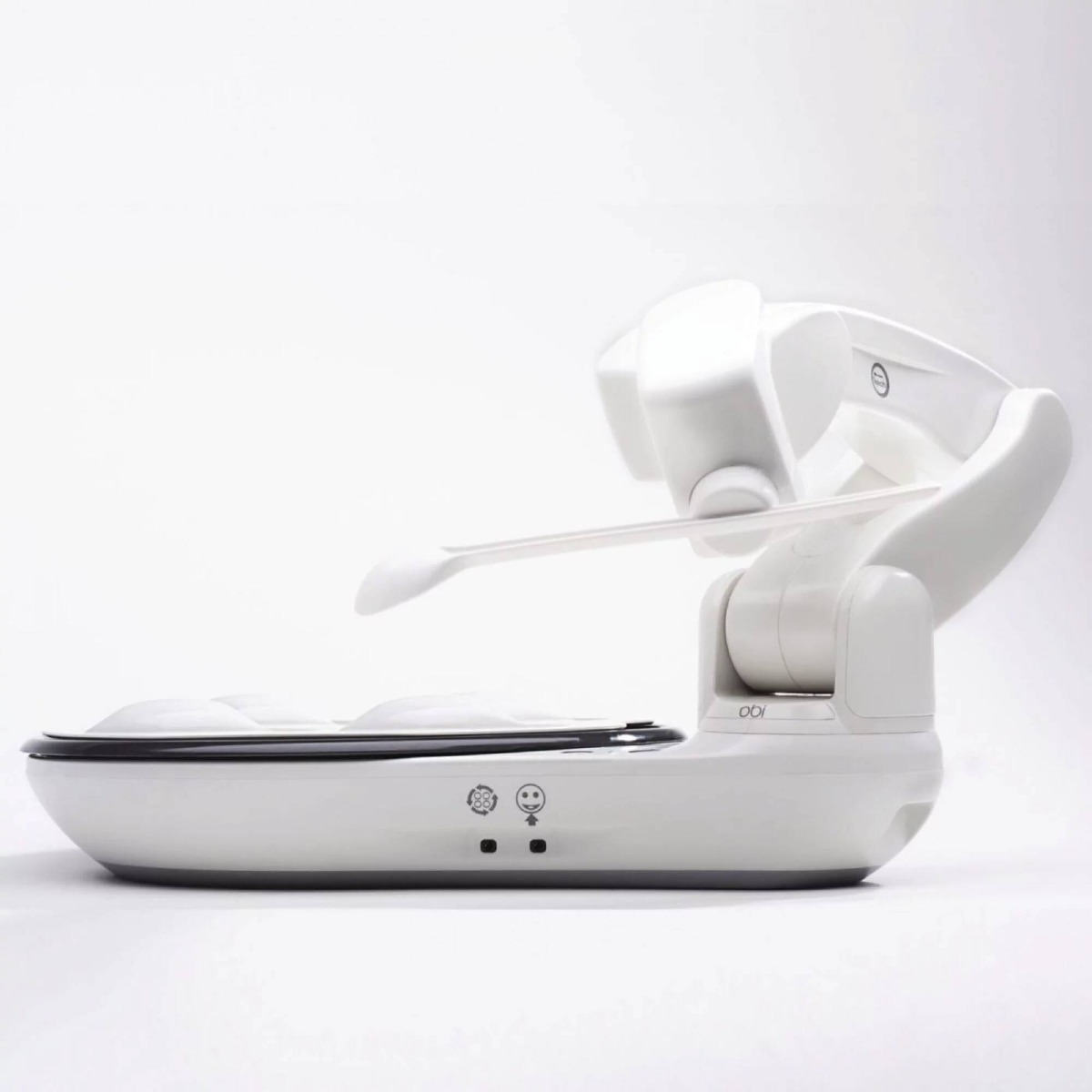 The Obi is a breakthrough dining device for people with physical challenges. Its combination of cutting-edge robotics, attractive design, and intuitive controls allows users to take control of their dining experience and feed themselves.
With just a twist of the wrist, this device will crush pills using the point of the lid. This makes it easy for people who have difficulty swallowing pills to take their medication with food or liquid.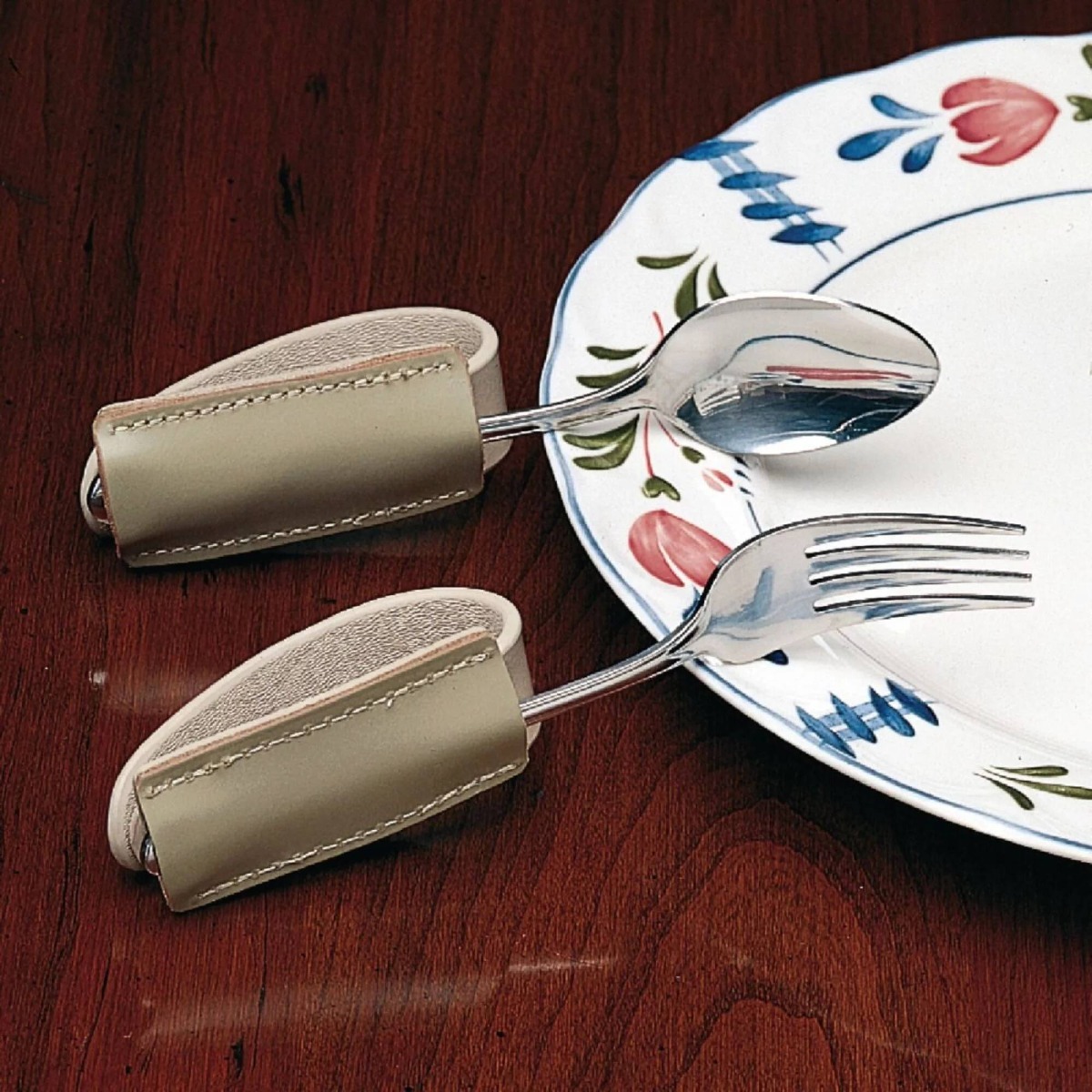 Great for a Veteran who is quadriplegic, these clips have no straps that need fastening. They work on the right or left hand and can be adjusted with a heat gun for a perfect fit.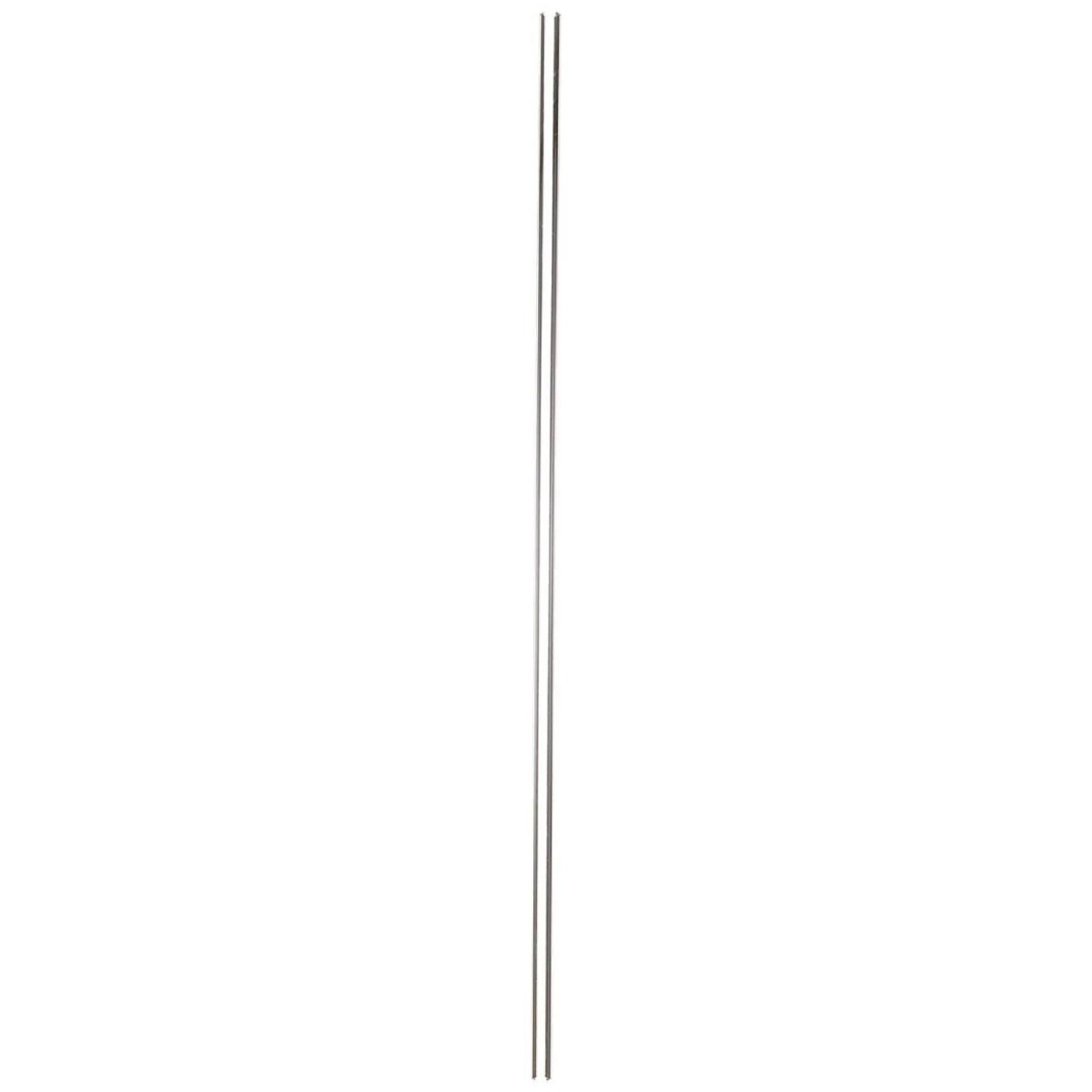 Choose between flexible polyethylene or rigid Plexiglas for this 18" straw. The rigid Plexiglas straws can be reshaped with a heat gun. The Plexiglas straws also allow you to choose your diameters. The 1/8" diameter option is great for drinks and the 1/4" is ideal for soups.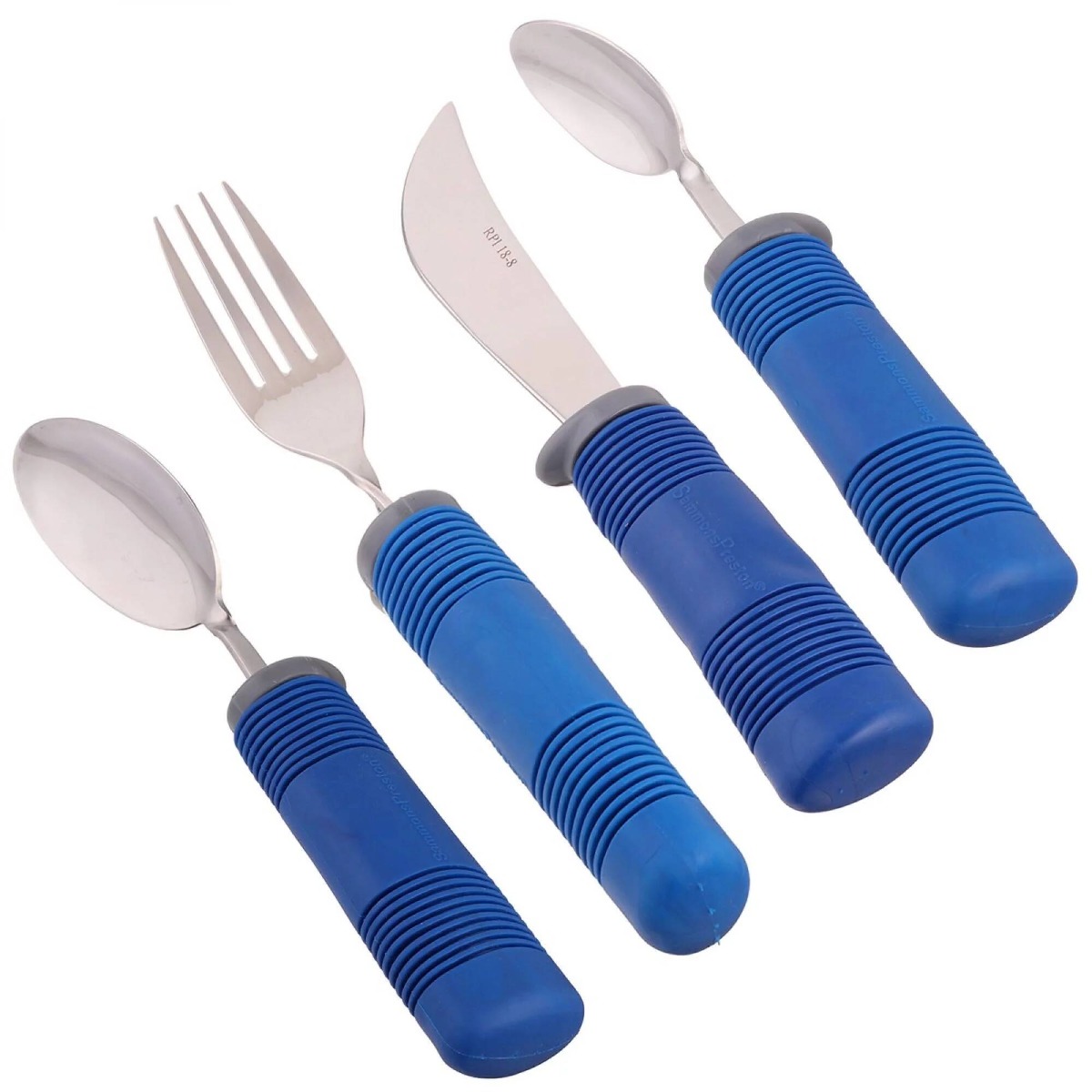 For Vets with limited hand function or grip, these thick handled utensils allow for a better and more comfortable grasp. And they are dishwasher safe for easy cleaning.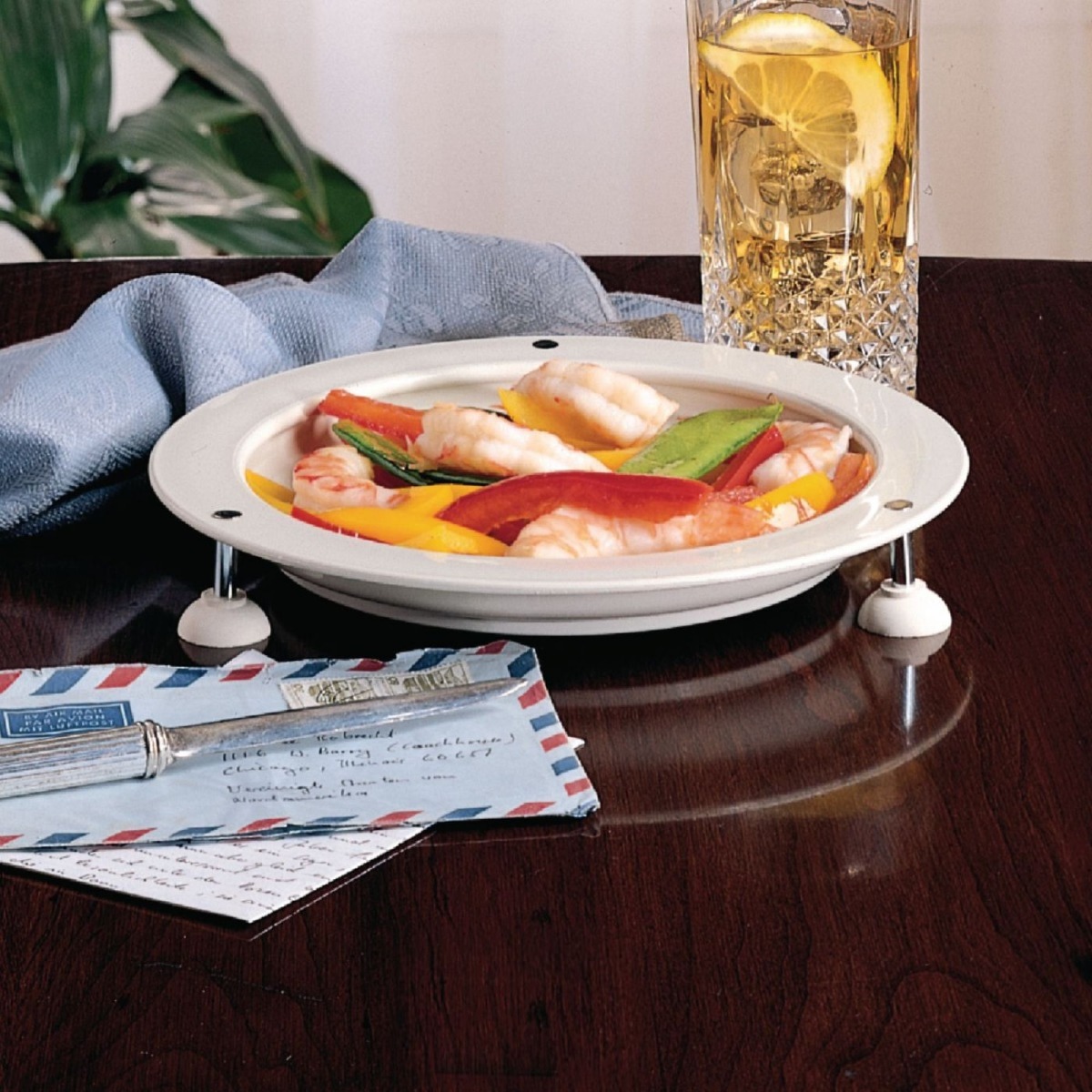 Prevent plates from sliding across the table and food from sliding off the plate with the Triangular Suction Plate's suction cups and specially designed center.
To be installed under cabinets or counters, the Under-Counter Jar Lid Opener can never get lost and has the leverage to open cans in a variety of sizes. It's excellent for users with reduced grip strength.
For anyone looking to measure their servings, the Vox Talking Kitchen Scale weighs food in grams or ounces. When the weighing is complete, the scale will speak the weight out loud.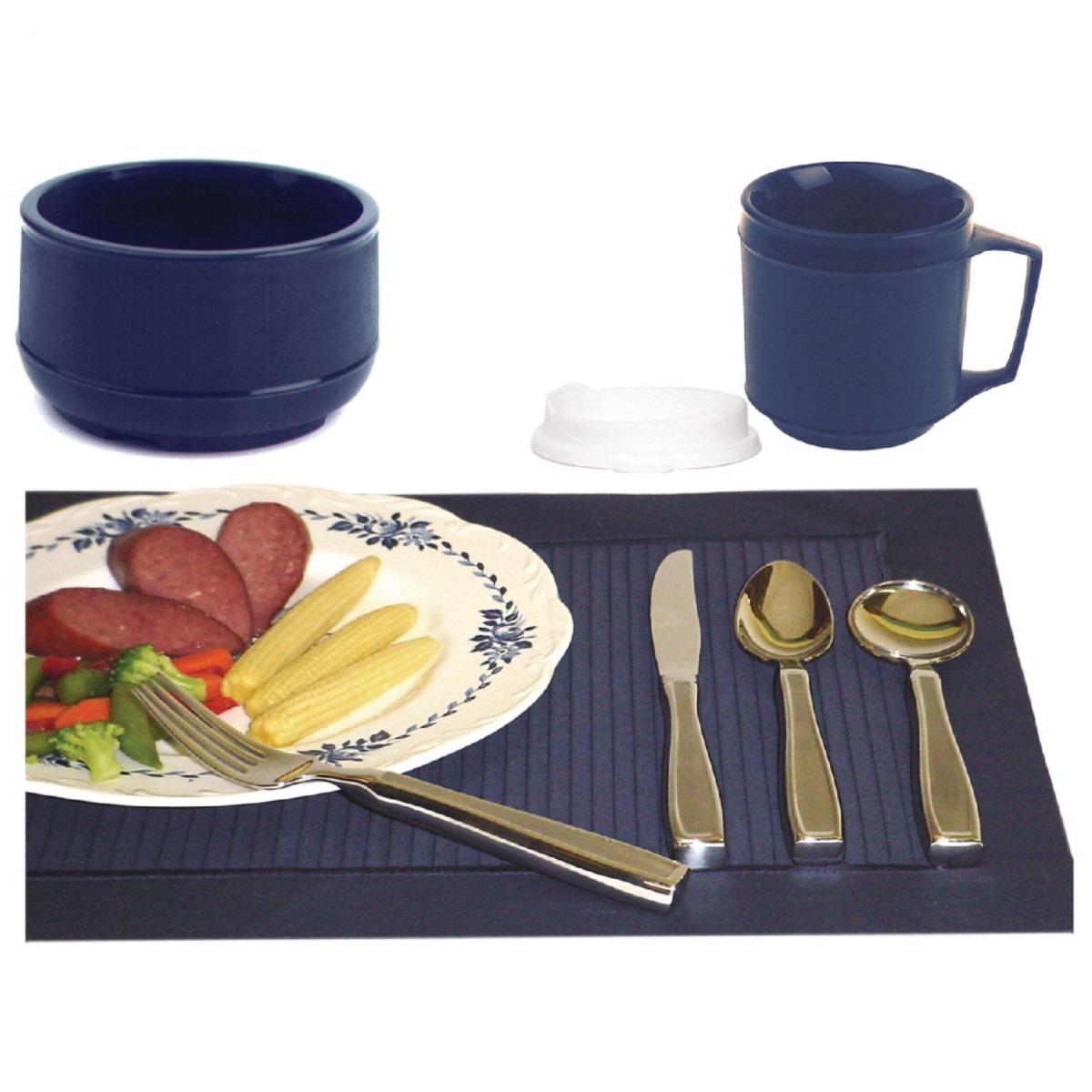 The Weighted Dining Kit is designed for people who have trouble eating due to Parkinson's disease and other illnesses that cause tremors. The weight in the set allows Veterans to regain independence when eating by reducing shaking tremors. The kit includes stainless steel utensils, an insulated weighted bowl, and insulated weighted cup with no-spill lid.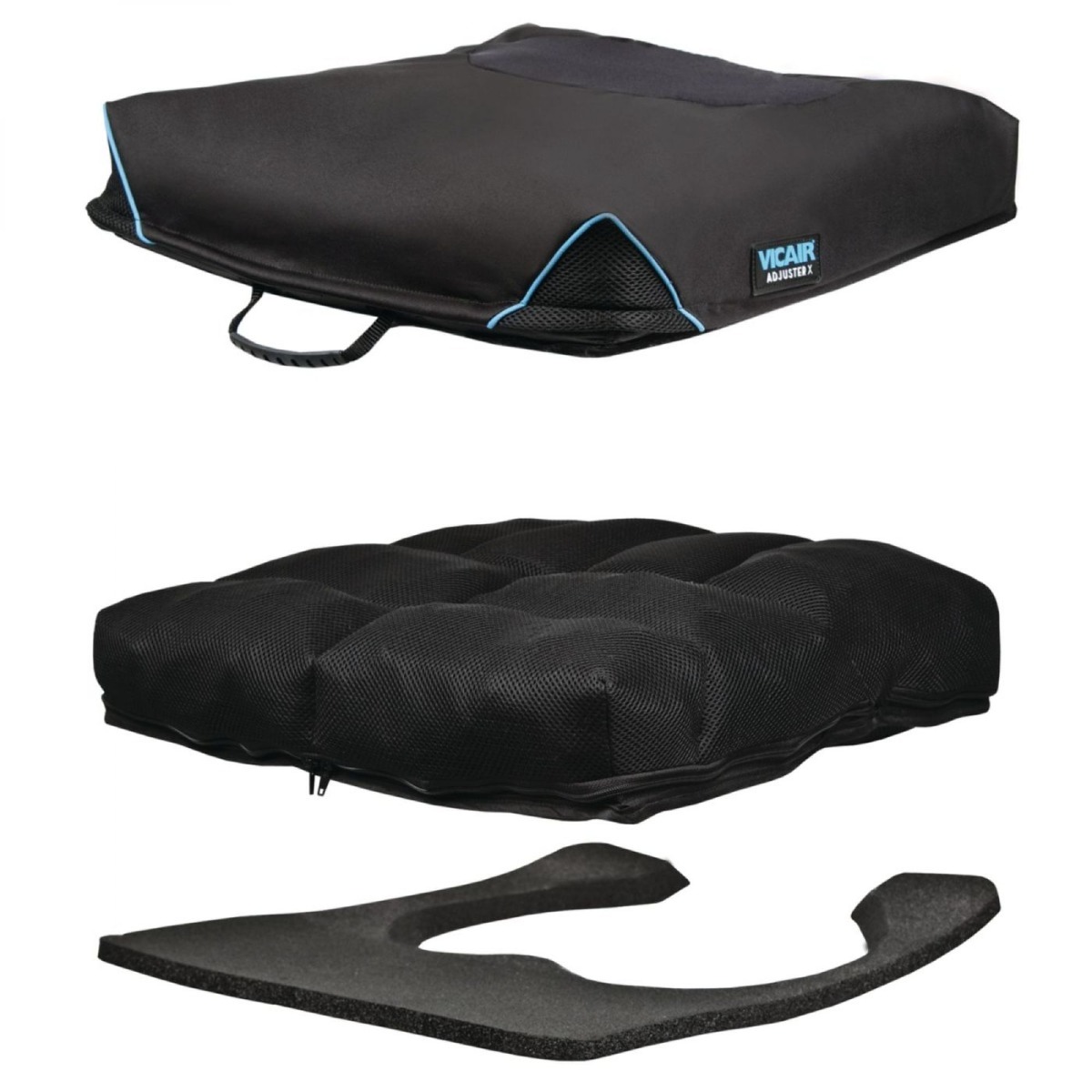 The Comfort Company Vicair Adjuster X is a cushion that includes eight adjustable chambers. It allows air to be added or removed based on user preference. It's the perfect cushion to put on a chair at the dinner table for maximum healing at any wound stage.
Develop biting and chewing skills while decreasing oral sensitivity and reducing teeth grinding with Y-Chews.
(It might not start with a "Z" but you'll be zealous when you use it!)
The EZ Squeeze One-Handed Can Opener removes lids quickly with just the use of one hand. Pierce the lid with the cutting wheel and squeeze the handle to open the can.
Now you know all of your dining aid choices from A to Z. Whether it's an Ablewear Stay Bowl or an EZ Squeeze Can Opener, your Veterans will be pleased with these dining aids and their independence during meals!
Medical Disclaimer: The information provided on this site, including text, graphics, images and other material, are for informational purposes only and are not intended to substitute for professional medical advice, diagnosis or treatment. Always seek the advice of your physician or other healthcare professional with any questions or concerns you may have regarding your condition.