Thanks for shopping with us! Learn how to create a Performance Health website account in just 5 quick steps by following the instructions in this guide.
Why should I create an account?
There are several benefits to creating an account and logging in when and linking to your EXISTING account when using our website:
View order history and download invoices/credit card receipts
Request & view paperless billing statements
Access customer-specific pricing
Take advantage of new and improved Supply List functionality
Customize your product page view
Track your orders
And much more!
It's quick and easy to create an account and link it to your company's existing account.
How do I create my account?
In the upper right hand corner of your screen, click the "My Account" icon and then click "Create an Account".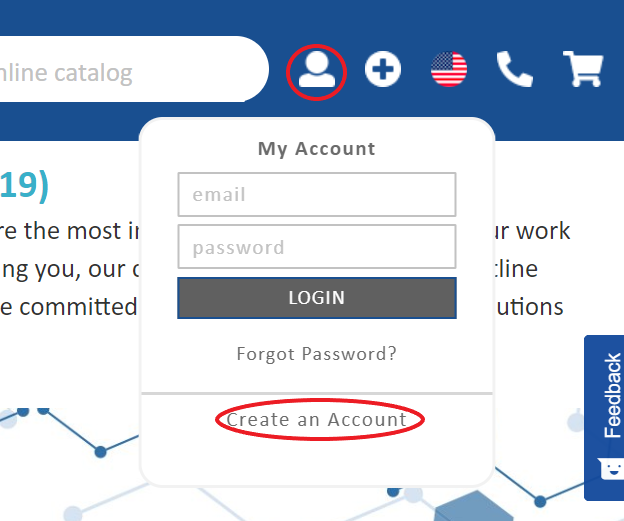 Answer the first question: Are you registering as part of a business or organization?

Also click "yes" if you have an existing account and would like to link it to your online account.
If you answer no, then enter your name, email address, and a password to create your account! It's that simple.

If you are part of a business, answer the second question: Does your business/organization have an existing account with Performance Health?

Click "yes" if you have an existing account and would like to link it to your online account.
If you answer no, you'll be directed to set up a "New Company Account". Just fill out a basic form and your account will be created!

Please fill out this simple form to link your online account to your existing account. Click "Verify" once the form is filled in.

It's important this information matches your existing account information for verification. If you do not know your billing account number or you receive an error messaging when verifying please contact customer service at:

[email protected]

or 800-323-5547

Your account has been created! Make sure you log in when using our website to gain access to all of the benefits.
Create your account now and start shopping at Performance Health!