Recovery services are common practice in sports medicine, and now they're making their way into the physical therapy industry. They're a great way to expand your practice and better support your patients – plus, they offer financial benefits for your clinic. Read more to learn about how you can integrate recovery services into your clinic!
Key Takeaways
Recovery services are a great way to diversify your revenue streams and provide further support to patients.

Implementing recovery services can be simple – you just need the right products and a little bit of space.

We offer products to help you provide recovery services in your clinic.
Table of Contents

What You Need to Know About Recovery Services
What are Recovery Services?
Recovery services are additional, billable services you can provide after your patients complete their rehabilitation treatment.1 These services can include compression therapy, percussion therapy, dry needling, cupping, guided stretching, and even strength and conditioning coaching.2 Often used in sports medicine settings, these same recovery services are now permeating the physical therapy space as supplementary treatment options for patients' continuing health and wellbeing. These treatments are used with athletes as active recovery methods for reducing pain and inflammation, increasing ROM, and bettering performance – all benefits that go hand in hand with physical therapy.
Patient Benefits
One of your goals as a physical therapist is to help patients perform better in their everyday lives. Recovery services are another way to help you and your patients achieve this goal. Practices like stretching or strength and conditioning training are great ways for improving flexibility and strength in patients. In turn, these exercises help prevent future injury and educate patients on how to properly take care of their bodies after their rehabilitation course of care.
Benefits to Your Clinic
One of the benefits of integrating recovery services into your practice is patient retention, as many recovery services work best when done consistently over time. It also decreases the chance of reinjury and costly readmission for patients.
Another benefit of recovery services is additional revenue to your clinic. Offering recovery services helps diversify your revenue streams with cash-based payments, which can create new opportunities for future growth as well as attract new patients in need of those services.

Best Products for Recovery Services
Implementing recovery services in your clinic can be simple: all you need is the right equipment and a little space. You can fit these services in between other rehab appointments and convert an unused space into an area dedicated to recovery services. If you have the resources to do so, you could extend your hours of service and use the space you already have for recovery services.
If you're not sure where to begin or what you need, no worries – we've got a list of the best products to get started.
Used for compression therapy, this device uses dynamic air compression, offering seven levels of compression and precise treatment to five overlapping zones for gapless compression. Normatec's patented precision pulse technology helps to increase circulation, revive muscles, promote lymphatic drainage, and decrease pain and soreness.
This powerful percussion massager features three speeds of percussion and five varying head attachments for targeted relief to aching muscles. It is lightweight, portable, and has a three-hour battery life for extended periods of use. The Hypervolt can also connect to the Hyperice App, which includes guided routines and more information about using massage guns effectively.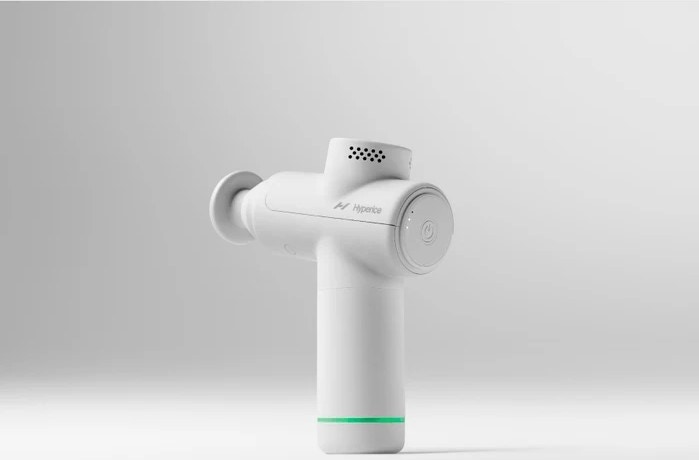 The Game Ready Unit combines active compression with cold therapy to help enhance lymphatic function, encourage blood flow, and stimulate tissue repair. The unit features an intuitive interface that includes pre-set programs and customizable compression levels, temperatures, and time settings. Plus, its portable design lets you easily store and transport the device.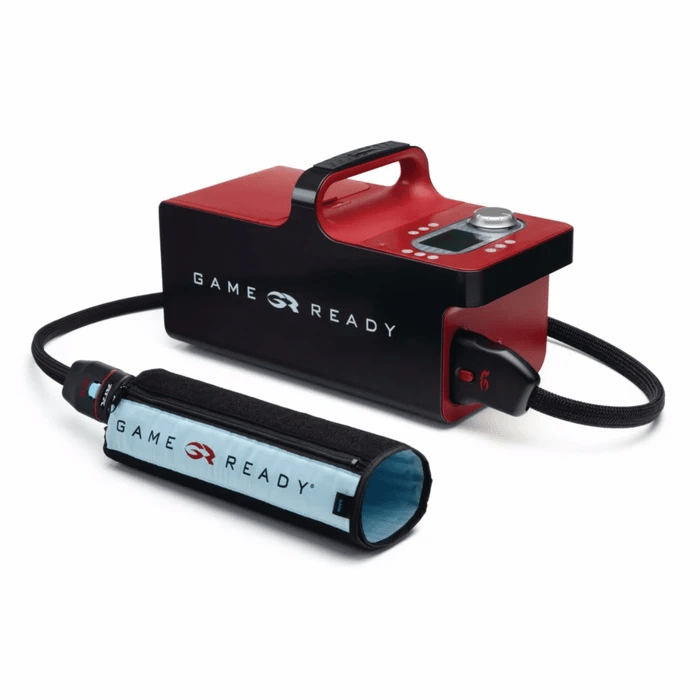 While THERABAND resistance bands are a staple for standard physical therapy regimens, they're also helpful tools for recovery services, especially guided stretching and exercise. With resistance levels ranging from extra light (3lbs) to super heavy (14.2lbs), there's a THERABAND resistance band for every patient's needs.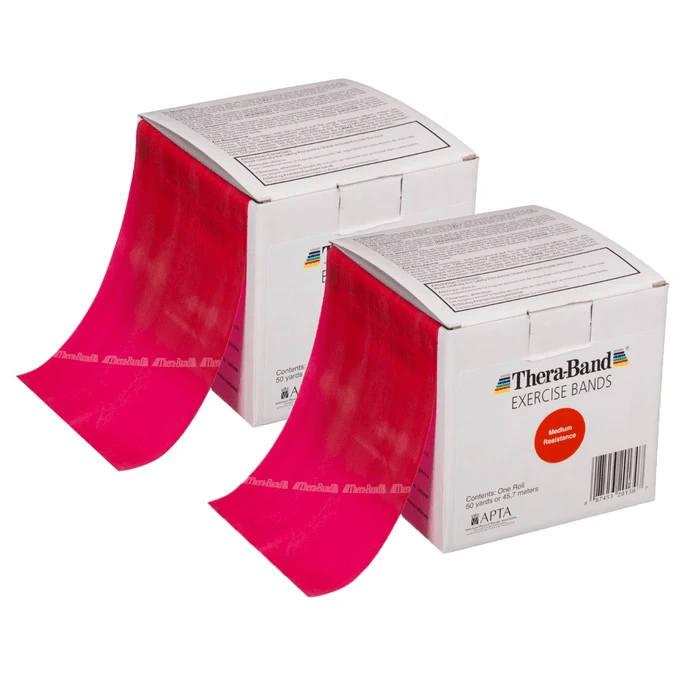 Cupping creates suction on the skin and can help relieve pain and inflammation, increase blood flow, and aid in deep tissue massage. For your cupping needs, we recommend the cupping set from HawkGrips. The cups are made of FDA-approved, 100% food grade silicone, which is easier to clean and maintain than glass or plastic. The set is also compact and easily portable, as the cups all nest inside one another and store in the included drawstring carrying case.
6. Roller Massagers
Rollers are great tools for improving circulation and easing pain in sore muscles. There are a variety of roller massagers available, each with their own unique advantages.
For classic foam rollers, we recommend the THERABAND or Sammons Preston® foam rollers. Both options are cost effective and made of durable foam that doesn't lose its shape over extended use. They come in different shapes and sizes to meet the needs of your patients.
For a more portable and space-saving alternative, opt for a tool like the THERABAND Roller Massager. It has retractable handles for easy storage, and the ridged design allows it to grip the skin better for a deeper massage of the muscles. The Roller Massager also gives the user more control over the pressure and placement of the massage.
Vibrating rollers are a great option for a more intense massage or for quicker exercise recovery. We recommend the Hyperice Vyper 3, which has three levels of vibration intensity. Its textured grip makes for easy rolling, and the contoured shape easily forms to the natural curves of the body.
Other rollers, like the Knotty Tiger Ice Cold Massage Roller Ball, combine the benefits of massage therapy with the soothing effects of cold therapy. It allows the user precise, targeted control over the affected areas, promoting quicker muscle recovery. The cooling sensation from the roller ball also helps to decrease inflammation.
Widely used in sports medicine, kinesiology tape is a great tool for supporting joints and muscles without restricting range of motion. We recommend the THERABAND Kinesiology Tape, as it has octagon indicators on the tape that act as visual guides, so you can get the perfect stretch every time. It's also allergy-tested, non-irritating, and latex-free, making it a great choice for most patients.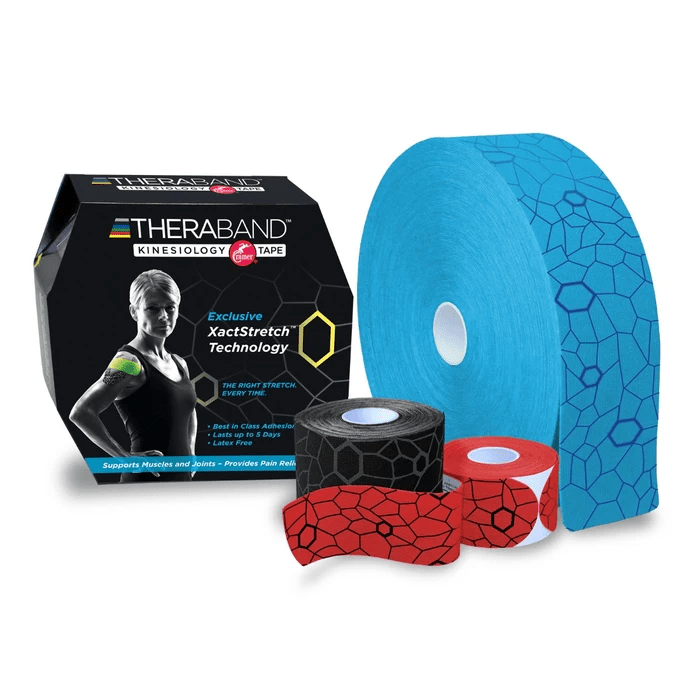 Recap
Recovery services are a great way to diversify your revenue streams while also providing additional ways to help your patients feel good, perform better, and live their best. Whether it's compression therapy, massage, or taping, use this list as a guide to get started with recovery services in your clinic!
References
"Recovery Services definition." Law Insider. Retrieved 1 June 2023 from https://bit.ly/3N85SGc.
Fernandez, Eric. (2020). "Recovery Services: A Smart Way to Set Your PT Practice Apart." WebPT. Retrieved 30 May 2023 from https://bit.ly/3WMP9vb.
Medical Disclaimer: The information provided on this site, including text, graphics, images, and other material are for informational purposes only and are not intended to substitute for professional medical advice, diagnosis, or treatment. Always seek the advice of your physician or other healthcare professional with any questions or concerns you may have regarding your condition.