The COVID-19 pandemic has made traveling for vacation, commuting to work, and just going to get groceries a wildly different experience. For all of these activities, travelers are now weighing risk and taking extra precautions to ensure their health and safety. There are basic steps that everyone can take to ensure commuting is as safe as possible.
The Basics
There are a few steps you should be taking every time regardless how you choose to travel:
Wear a disposable or reusable face mask when in public
Wash your hands before going out, use hand sanitizer while traveling, and wash your hands again at your destination

Wash for a minimum of 20 seconds

Maintain a social distance of at least 6 feet (2 meters)
Avoid touching your face
Stay self-quarantined for 14 days if you've been exposed to someone with COVID-191
Know When and How to Travel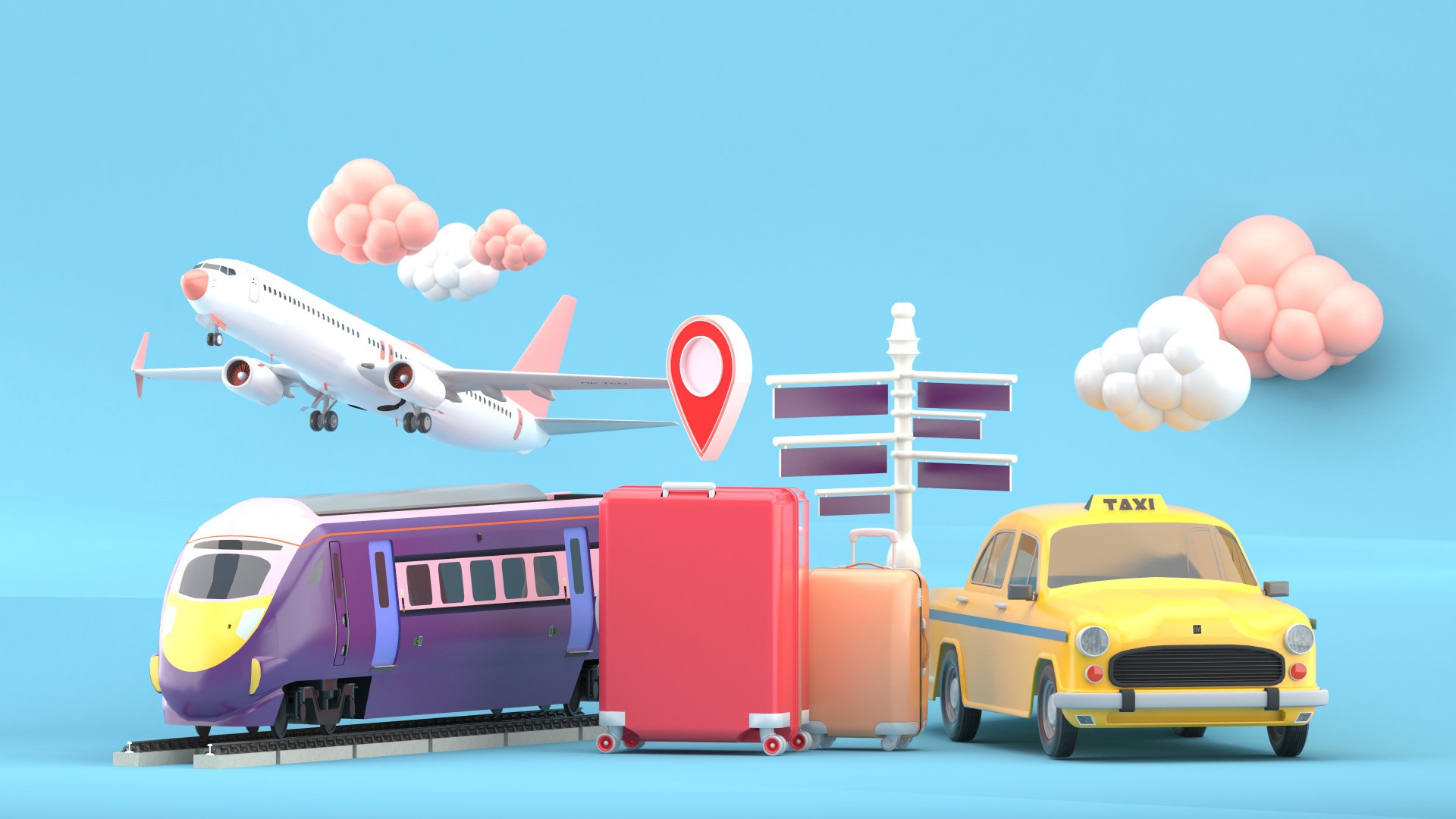 The best thing to do is to travel only when necessary and to travel during off-hours if possible. Many stores have designated time for at-risk groups (immunocompromised, elderly, etc.) to shop. Weekends and weekday evenings are the most trafficked times of retail stores, so avoid shopping during those times. Wednesdays and Thursdays have traditionally been the least popular days to shop.2 Buy in bulk to help increase the time between shopping trips.
Every mode of transportation presents different risks and it's important to understand how to best guard against these risks when using each. No matter how you choose to travel, keep a mask and sanitizer or sanitation wipes handy.
Buses and Subways
Subways and buses are often the most densely packed areas in a city. Driving in a personal vehicle is always preferable. When you take the subway or bus, keep socially distant and avoid touching surfaces like handrails and grab bars. Always be sure to carry hand sanitizer with you.
Taxis and Ridesharing Services
Sit in the back seat of taxis and ridesharing services to keep a safe distance from the driver. Wipe down door handles with a disinfectant wipe before getting in the car. Carry your own bags to avoid spreading the virus.
Air Travel
Despite the confined space, airplanes present a lower risk of transmitting the virus throughout the space than other forms of mass transit because of the HEPA filter standard in modern airplanes.3 However, the risk of transmission from the people in your immediate vicinity is likely equal to that of a bus or subway. Wearing a mask is still crucial to avoid the spread from nearby passengers.
When going through TSA screenings, place all of your items in a carry-on bag instead of the provided plastics bins as these bins are used by hundreds or thousands of flyers every day. Transport any food in a separate, clear bag to lessen the likelihood of TSA officers handling it for an inspection.4
Personal Transportation
Traveling in your own vehicle is the best way to avoid coming into contact with the virus. This limits your exposure to other people through physical contact and droplets in the air. Be aware, though: One of the highest risk situations occurs when filling your car with gas.
A recent survey found that a gas pump contained 11,000 times the amount of viable bacteria cells as a toilet seat. Even worse, the button to select your gas grade was 15,000 times more contaminated5. Fill your tank up completely when getting gas to minimize your trips to the pump and be sure to sanitize your hands immediately after pumping gas.
Hotels, Lodging, and Homestays (Airbnb and Similar Services)
Most hotels have posted detailed information on how they are protecting guest safety on their website. Always consider these measures when choosing where to book a hotel. Maintain social distance when checking in and wear a mask while not in your room. Most hotels have extra vacant rooms and will accommodate requests to stay in a room that hasn't been occupied in the past 24 hours. This can reduce the risk of infection from the previous tenant of the room you're staying in.
Plan Ahead
Traveling in the time of COVID-19 is made easiest and safest by planning ahead. Bring extra food and water with you everywhere you go. Pack additional masks and sanitizing equipment. Buy in bulk and shop at times that reduce your possible interactions with other people. Make sure your plans involve only going to places adhering to health and safety guidelines. Keeping all of these tips in mind before you travel will greatly reduce your risk of contracting and spreading COVID-19. Most importantly, the less time you spend in public the safer you will be.
State and Local Restrictions
Another function of planning ahead is simply knowing the rules and regulations concerning travel based on national, state, and local restrictions. Stay at home orders typically restrict business operations to essential workers only, while some regions use safer at home orders to leave non-essential business open at reduced capacities. Shelter in place recommends that you stay inside until additional instructions are given.6
Many regions with high numbers of new cases are also implementing mandated quarantine procedures for travelers or simply prohibiting travel across their state borders. You can find out what limitations and guidelines the locations you'll be traveling to are operating under using the CDC's State and Territorial Health Department Websites directory.
Learn more about reducing your risk of contracting COVID-19:
References
Medical Disclaimer: The information provided on this site, including text, graphics, images and other material, are for informational purposes only and are not intended to substitute for professional medical advice, diagnosis or treatment. Always seek the advice of your physician or other healthcare professional with any questions or concerns you may have regarding your condition.