Featured Clinician Michael Zarro, PT, DPT, has been in the field for over 10 years. A graduate of the University of Maryland, Baltimore, he is now an assistant professor for his alma mater at the School of Medicine. Zarro teaches throughout their curriculum, but most often can be found teaching anatomy, mechanics, biology, and musculoskeletal related information. As a part of his role, he also is a physical therapist for the university's sports medicine team.
Table of Contents
Dr. Zarro's Must-Have Products
Embracing New Technology in Physical Therapy
Like other physical therapists, Zarro says there has been a shift within the profession to embrace technology.
"I'm lucky enough to be able to use things like force plates, digital goniometers, and digital dynamometers that have Bluetooth capability and generate some nice reports on the patient's function," Zarro says.
Companies like Performance Health that offer these types of tools help make professionals a bit more objective by having the technology, instead of just relying on what they might see.
He also says it allows him to be more accurate when quantifying forces, strength, and range of motion during strength training.
"Some pieces of technology, we're realizing, can certainly make our jobs a little faster," Zarro says.
Helping Others Beyond the 9 to 5 Schedule
When he's not teaching students or working with athletes at the university, Zarro finds time to volunteer with other organizations. A few years ago, searching for other opportunities led him to the Olympic Training Center in Colorado Springs, Colorado for two weeks.
"I got to support athletes shortly after the Rio Games," Zarro recalls. "They had athletes coming back with various injuries and others starting to get ready for the next winter and summer rounds."
During the experience, he was able to learn a lot and support Team USA, which he considered to be a bucket-list item.
Zarro can often be found picking up the phone or responding to emails off the clock, as he loves networking, meeting other students, and connecting with new graduates or professionals.
"It kind of becomes who you are [as an educator]," Zarro says. "You become willing to volunteer for things and be the go-to person in your community for answering questions and supporting others."
Advice for Getting Involved in Physical Therapy
If you're interested in finding volunteer opportunities or getting involved, you should start with the physical therapy association in your state. They have various committees for students, new graduates, or seasoned professionals to join.
Another great resource to find opportunities to get involved are to find the subset of the field you're interested in. For example, with sports physical therapy, a great resource is the American Academy of Sports Physical Therapy under the American Physical Therapy Association (APTA). There you might find opportunities to participate in a journal, club, webinar, or even networking events, whether virtual or in person.
"I think the more you expand your network, the more you realize this is what that person did, or there are these are other ways [to get to where you want to go]," Zarro said.
Performance Health's Impact
Aside from offering many of the products Zarro listed earlier in the article, Zarro also uses a Performance Health product often in his work.
Zarro recommends THERABAND, or one of the THERABAND exercise station options to help add resistance or stress in different planes.
"The transverse plane is easy to kind of do rotational based exercises with bands and cable column," Zarro says. "I think the resistance bands, the tower type station, or a cable column would go next [in treatment]."
Zarro often uses dry needling as well in practice. At Performance Health, we offer a variety of dry needling options for clinicians to use.
Published Work and What's Next
You might recognize Zarro's name from a 2022 published survey titled, "Roles And Responsibilities Of The Physical Therapist In Collegiate Athletics: Results Of A National Survey."
The study found the role of physical therapists within collegiate athletics varies. It also concluded there are many paths and diverse opportunities for clinicians interested in getting into the field.
Zarro is actively working on other projects, like research comparing physical function after ACL reconstruction and psychological function.
"I think the more we understand the impact of an ACL injury on an athlete, both their mind and their body. I think the better we can inform our rehabilitation practices," Zarro says.
He also is working on case study with students, something he does a couple of times each year.
"I like doing case studies because you know when you have an interesting case," Zarro said before elaborating. "Something that there's really not a lot of literature on - a case study is kind of where it starts."
Right now, he's working on a case study with students on recommendations for use of strength training in older adults. It will then turn into an editorial to share with others, so you might even see it in a journal in the future.
Who will be our next featured clinician? Nominate yourself or someone you know!
1. Click on the link below
2. Answer the questions on the form
3. Submit a photo of yourself
Medical Disclaimer: The information provided on this site, including text, graphics, images and other material are for informational purposes only and are not intended to substitute for professional medical advice, diagnosis or treatment. Always seek the advice of your physician or other healthcare professional with any questions or concerns you may have regarding your condition.
---
About the Clinician: Michael Zarro, PT, DPT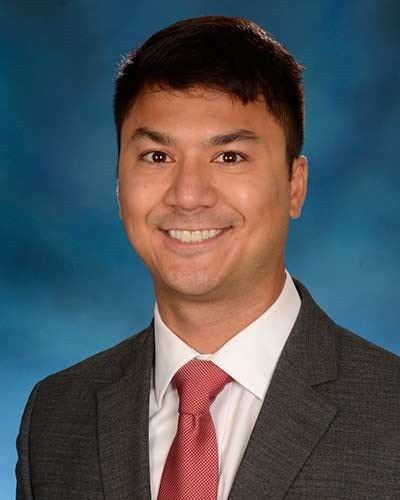 Dr. Zarro graduated with a Doctor of Physical Therapy degree from the University of Maryland, Baltimore. His clinical practice focuses on sports and orthopedic physical therapy as he serves as team physical therapist for the University of Maryland Terrapins and University of Maryland, Baltimore Country Retrievers.
He is an assistant professor for the University of Maryland, Baltimore, School of Medicine, Department of Physical Therapy and Rehabilitation Science. He teaches human anatomy, biomechanics, and musculoskeletal content within the program with a focus on sport and exercise rehabilitation. Additionally, he performs clinical research on outcomes after various sports injuries and serves as a clinical instructor for DPT students on their clinical experiences.
He has previously served as team physical therapist for Loyola University Maryland Greyhounds and has volunteered with the local running and strength and conditioning community as well as the United States Olympic Committee.