Looking for the next level of elastic resistance? TheraBand High Resistance Bands offer resistance levels from 15-50 pounds. There are a variety of benefits to these bands.
One key feature is a visual resistance indicator. It helps improve technique and track progression while using the bands!
What is the visual resistance indicator?
The visual resistance indicator is a tool that's printed directly on your high resistance band. It includes the band's resistance within an oval.
How does the resistance indicator work?
The resistance indicator begins as an oval shape when the band is at rest. When the band is stretched to 100% elongation (twice its resting length), the indicator stretches and forms a circle.
Why is a visual indicator a helpful addition to your resistance band?
The indicator is a useful addition for beginners and professionals. It helps users visualize their performance and improve their technique.
Your patients can use the indicator to ensure they stretch the band the proper amount and receive the correct amount of resistance while exercising.
It's especially helpful at home as a tool to help your patients achieve the right technique while using the high resistance bands.
Ready to get started?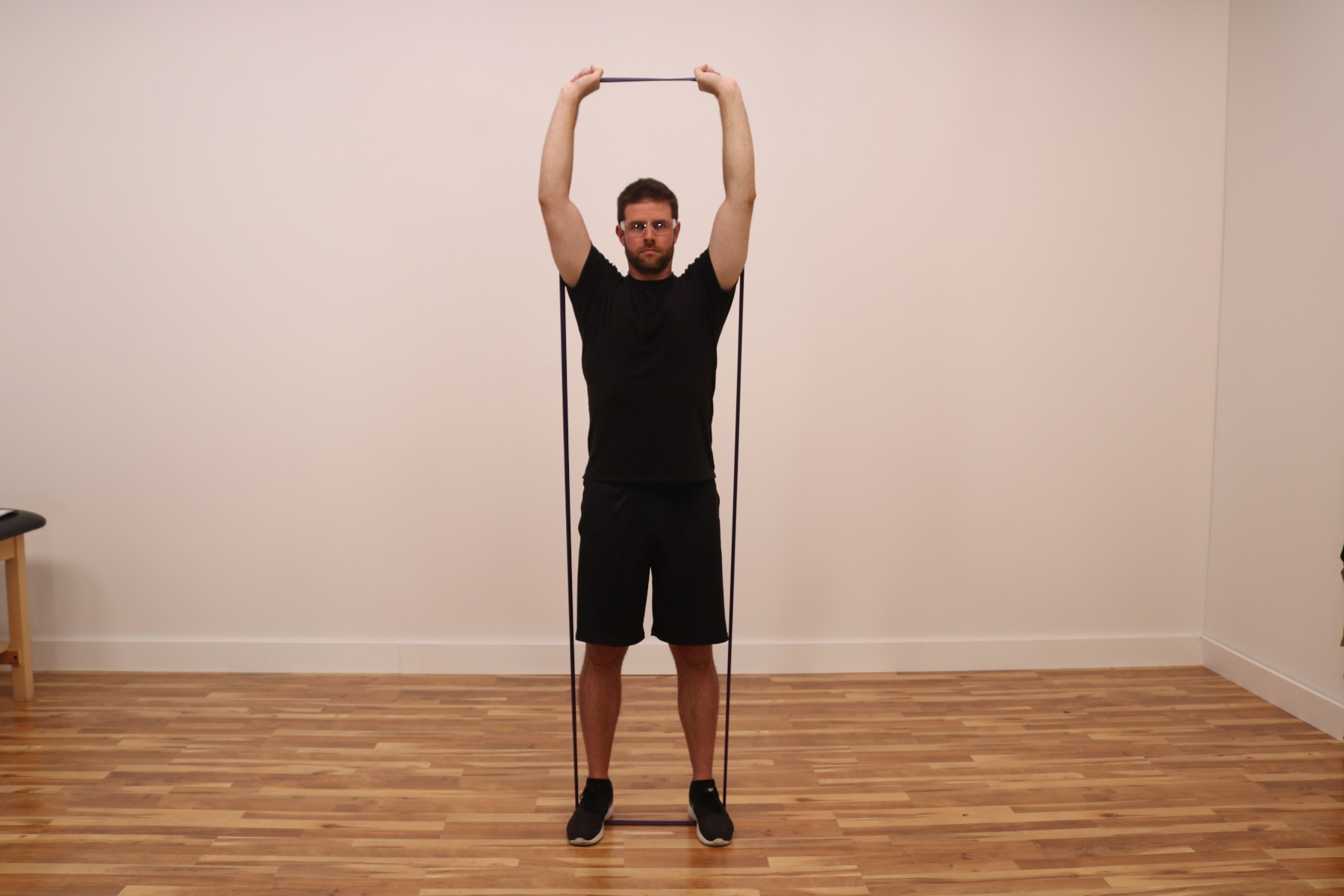 Grab your TheraBand High Resistance Band
Medical Disclaimer: The information provided on this site, including text, graphics, images and other material, are for informational purposes only and are not intended to substitute for professional medical advice, diagnosis or treatment. Always seek the advice of your physician or other healthcare professional with any questions or concerns you may have regarding your condition.