There are 17.9 million tennis players in the U.S., according to the Tennis Industry Association.1 Even though tennis has a low injury rate, with player numbers more than double the population of New York City, it's not surprising that the statistics show that many players suffer from injuries during practices and matches.2
If you're in pain, try these products to get relief! Then learn how to prevent your injury in the future so you can stay on the court and off the sidelines.
Pain Relief and Prevention for 7 Common Tennis Injuries
1. Tennis Elbow
2. Ankle Sprains
3. Stress Fractures
4. Shoulder Injuries
5. Back Pain
6. Foot Pain
7. Muscle Soreness

1. Tennis Elbow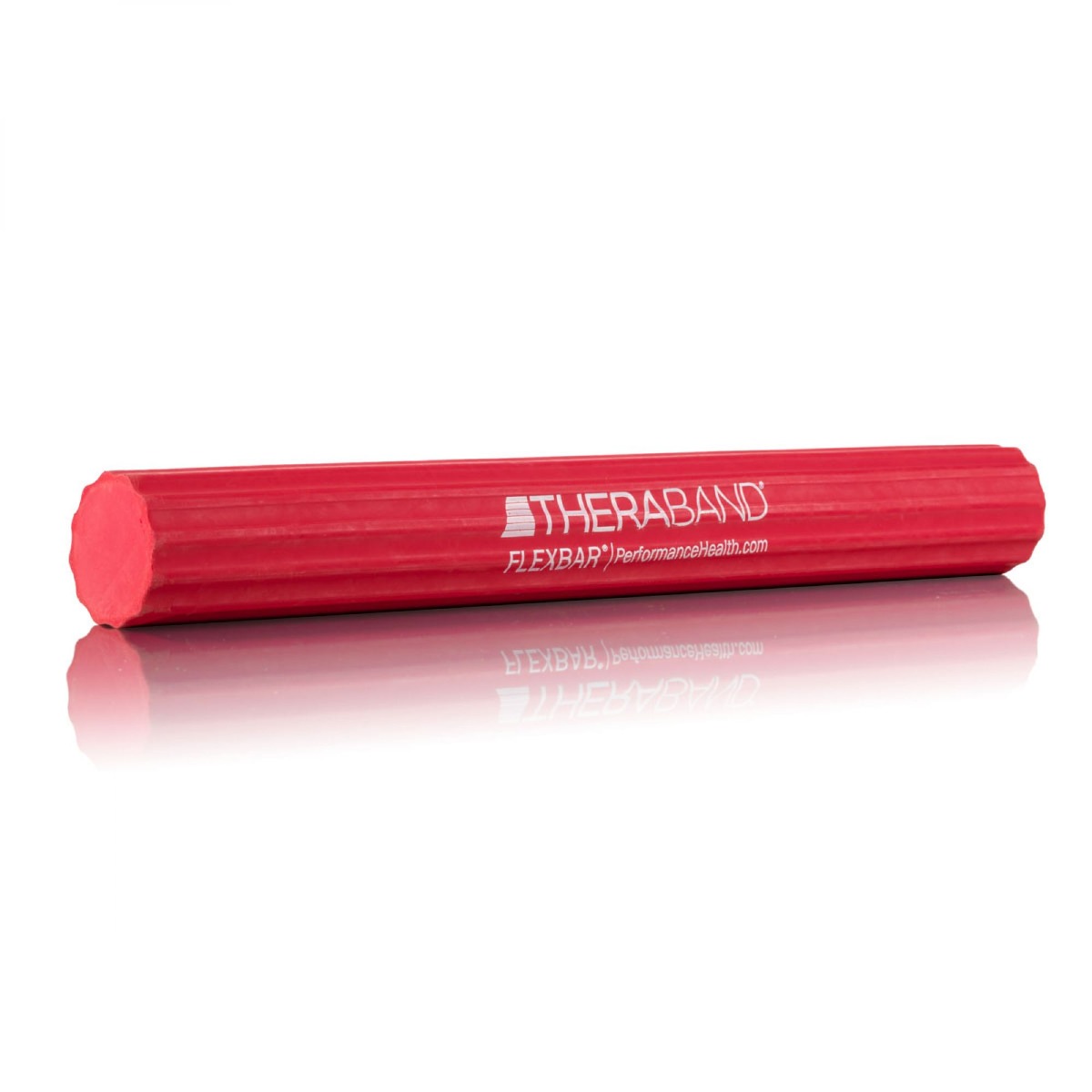 Pain Relief
Two-thirds of tennis injuries are due to overuse.3 One common overuse injury is tennis elbow, a condition that causes pain on the outside of your elbow. While ice and other pain relievers can temporarily relieve your pain, doing Tyler Twist exercises with the research-proven TheraBand FlexBar can help relieve your pain for good. For pain relief while playing, wear a Cramer Tennis Elbow Strap to provide compression and help reduce your pain.
Injury Prevention
To prevent tennis elbow in the future, make sure you warm up before your practices and matches. Try to reduce the repetitive movement that caused you pain. Read this article to learn more about how to treat tennis elbow.
2. Ankle Sprains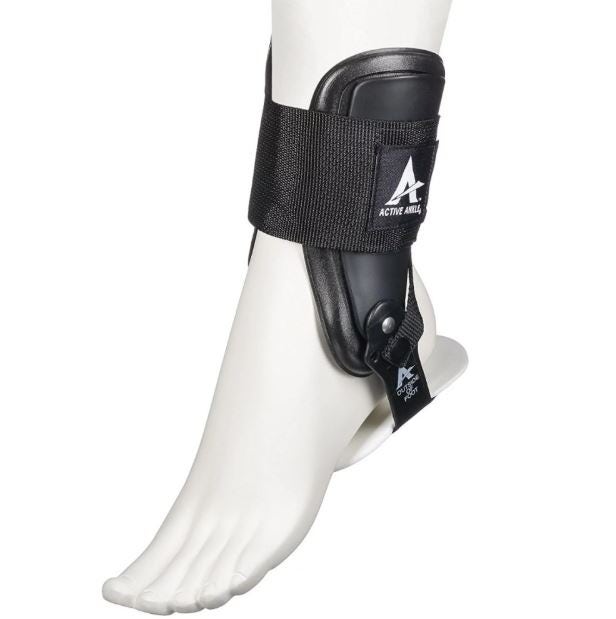 Pain Relief
Ankle sprains, the stretching or tearing of ankle ligaments, are another common tennis injury. Relieve your pain by following the RICE (rest, ice, compression, elevation) acronym. Rest, apply ice to your ankle, wrap it with a bandage to apply compression, and keep your sprain elevated above your heart.
Injury Prevention
You should start basic rehabilitation exercises in the first seventy-two hours after your sprain occurred to prevent re-injury and ensure your ankle fully heals. Start basic weight bearing exercises, then strengthen your ankle with these exercises using a CLX resistance band. Don't forget to protect your ankles while playing by wearing a supportive brace, like the Active Ankle T2 Brace.
3. Stress Fractures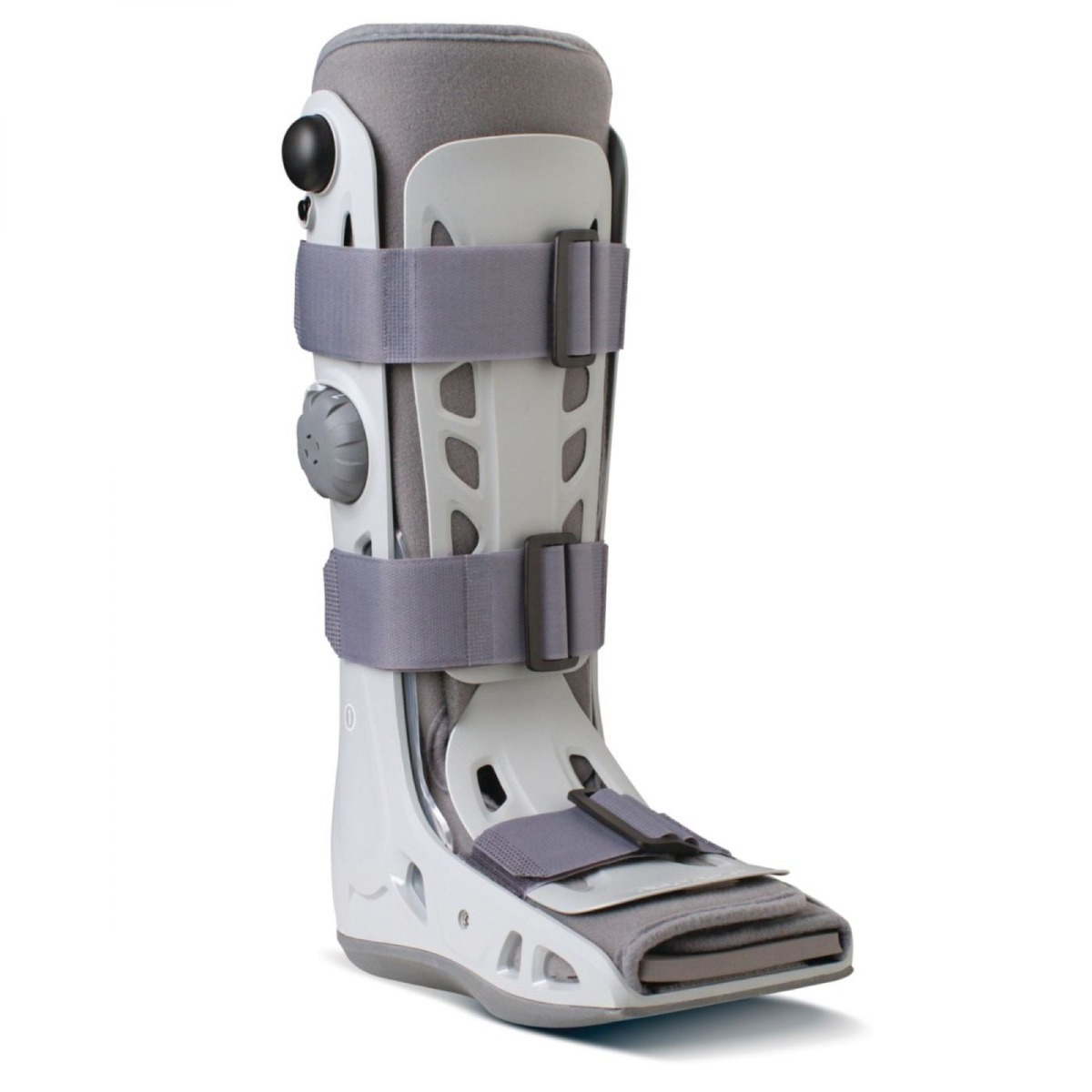 Pain Relief
Stress fractures are small cracks in the bone caused by overuse (like running and jumping on hard tennis courts). This painful injury may occur in the foot, leg, or lower back of tennis players. The best remedy is rest. You can apply cold packs to the injured area to relieve your pain. Your doctor may recommend wearing a boot to immobilize more serious fractures while they heal.
Injury Prevention
Prevent stress fractures by taking the time to warm up and stretch before playing and take rest breaks as needed. Don't increase your workout intensity all at once, do it slowly. And be sure to mix low-intensity swimming, biking, and other activities with your high-intensity tennis practices. Following these guidelines can help reduce your chances of a stress fracture in the future.
4. Shoulder Injuries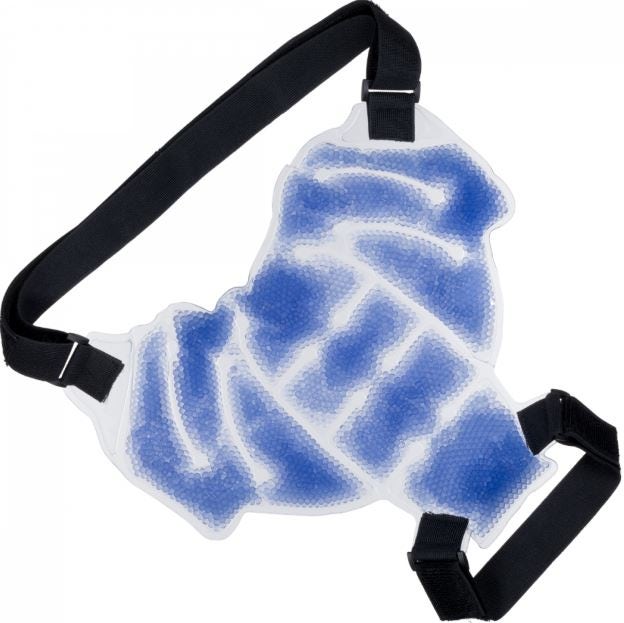 Pain Relief
Using your shoulder muscles is a crucial part of playing tennis, which is why overhead slams, serves, and other repetitive tennis strokes can injure your shoulder. Once again, rest is an important part of the healing process. You can use cold packs designed for your shoulder to relieve your pain. Your doctor may recommend wearing a shoulder support brace as you heal. Learn more about rehabbing an injured shoulder!
Injury Prevention
Talk to a physical therapist or athletic trainer about stretches and exercises to prevent shoulder injuries. Resting and alternating tennis sessions with other activities can also help reduce your risk of rotator cuff injuries or shoulder impingement.
5. Back Pain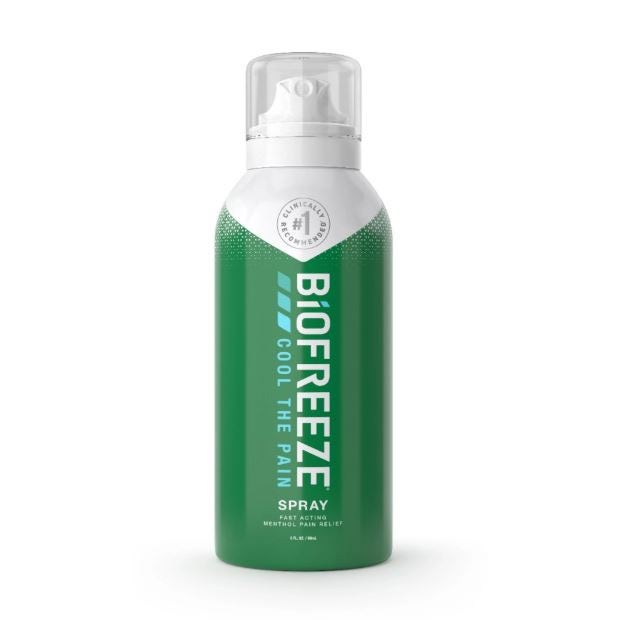 Pain Relief
If your back aches after a vigorous practice or match, get relief with Biofreeze. The topical analgesic is easy to apply - just spray it onto your back for cooling relief. You can also use it on any sore muscles. If you're looking for another pain relief solution, try a TENs unit. The device applies transcutaneous electrical nerve stimulation to relieve your pain. If your pain is sudden and sharp or a chronic issue, see a medical professional for more permanent relief solutions.
Injury Prevention
Looking to prevent back pain? Make sure you stretch before you start playing. Having a strong core and proper form can also keep your back healthy, so focus on core and back exercises and have a pro check your tennis form. Build up to exercises that put more strain on your back, like serves, low or wide volleys, and high topspin backhands. Train volleys and overheads in separate sessions because they are both stressful for your back. Playing on clay instead of hard courts can also reduce your back strain.
6. Foot Pain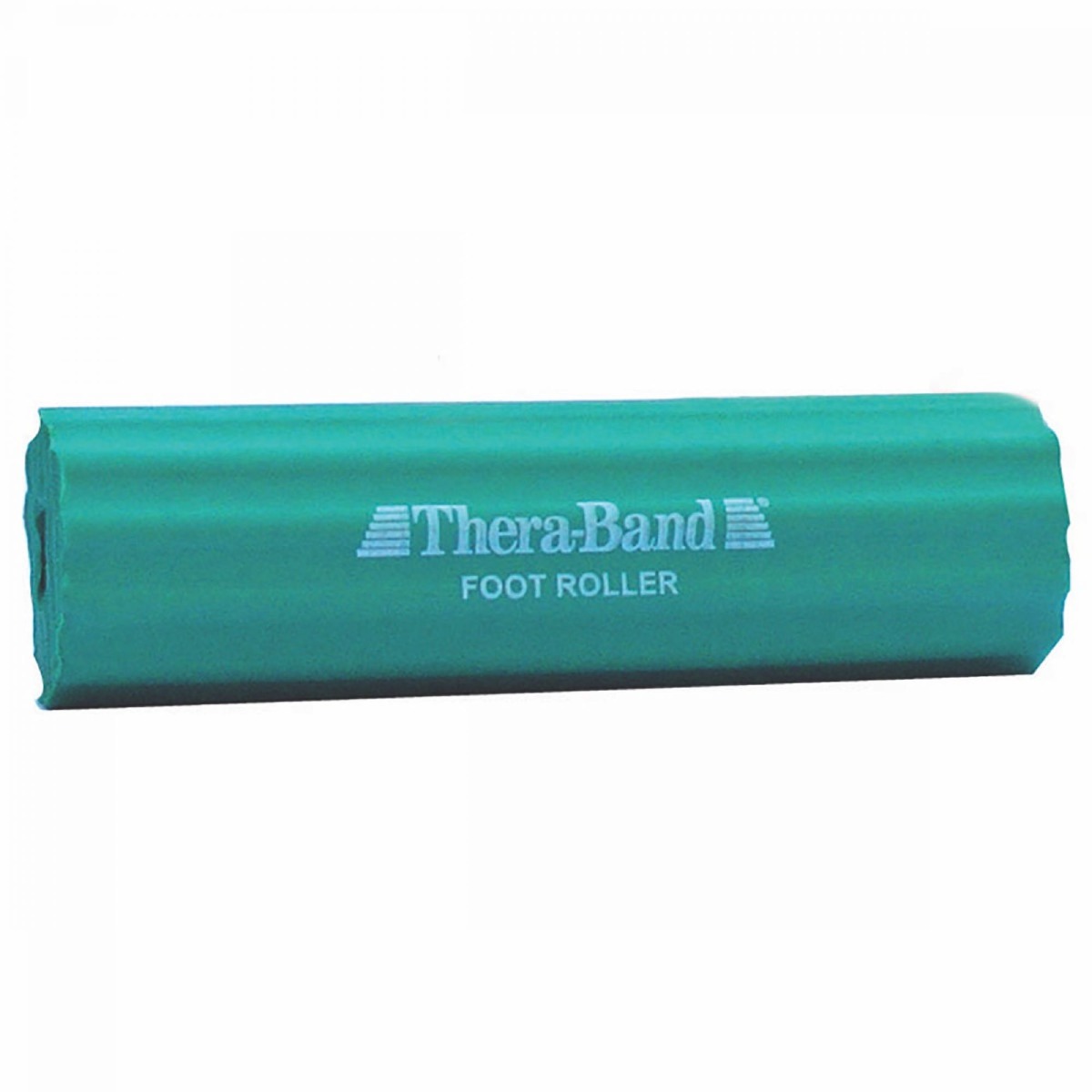 Pain Relief
Because tennis involves a lot of quick footwork and time spent on your feet, it can lead to foot pain. Massaging your aching feet can relieve some of your pain. The TheraBand Foot Roller is an easy way to apply gentle pressure or a rolling massage. It can even be frozen for additional pain relief. If you prefer heat, try gLOVE Treat booties. The warm paraffin wax relaxes away your pain while the design makes cleanup quick and easy.
Injury Prevention
To prevent foot pain, make sure you wear supportive tennis shoes that fit properly. Different types of shoes are designed for different courts. Hard court shoes have a durable sole to stand up to the court's surface and some cushioning to project your joints. Shoes designed for clay courts have patterns (usually herringbone) on the sole to grip the court without retaining clay. They also have lateral support due to the sliding that may occur. Finally, grass court shoes typically have short, rubbery nubs/cleats that can grip a slippery grass surface. Choosing the proper shoe and adding supportive orthotics can help reduce your risk of foot and ankle injuries.
7. Muscle Soreness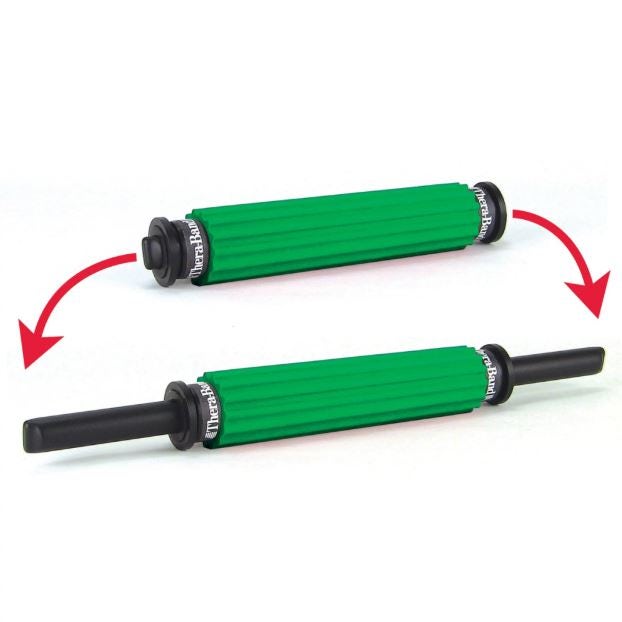 Pain Relief
Are long practices and strenuous matches leaving you with sore muscles? Massage is one simple solution for your pain. Whether you see a massage therapist or use a massage creme for self-massage, a little pressure can help reduce your pain. Foam rollers can also be used to massage sore tissue and muscles. To target specific areas for a more focused massage, use a TheraBand Massage Roller+. And for quick relief, use cooling Biofreeze gel!
Injury Prevention
Sore muscles are common after working out or playing sports, like tennis. If you did something you're not used to, like playing more matches than usual, or increasing your practice intensity or length you'll probably end up with sore muscles. Over time your muscles will start to get used to the activity and your soreness should lessen. But minor soreness is a good thing, it means your muscles are growing stronger. If the pain prevents you from going about your daily life, then that's too sore, and you should see a doctor.
Risk Factors for Tennis Injuries
Some factors make it more likely for you to become injured while playing. Being aware of these factors lets you make smart choices that reduce your risk of injury. They include:
Condition of tennis balls (pros switch them every seven games)
Tennis technique
Type of racquet
Court surfaces (hard courts are harder on your joints while grass courts are slippery)
Inappropriate shoes
Poor injury rehab
Inadequate physical conditioning
Amount and level of participation
Weather
Tips to Avoid Tennis Injuries
You can reduce your risk of painful injuries by following these tips:
Stretch and warm up before playing and cool down afterwards
Condition and train to maintain a good fitness level
Practice good technique and get tips from a coach to correct problem areas
Avoid over-repetition of one shot during practice. Mix it up and practice a range of shots
See a doctor to keep your minor injuries from becoming chronic or more severe
Tennis should be fun, not painful. Get relief for your pain and then prevent future injury so you can stay on the court!
Keep reading to find out the key components of a good tennis player recovery plan so you're ready for your next match.
References

Medical Disclaimer: The information provided on this site, including text, graphics, images and other material, are for informational purposes only and are not intended to substitute for professional medical advice, diagnosis or treatment. Always seek the advice of your physician or other healthcare professional with any questions or concerns you may have regarding your condition.