Back pain interferes with many aspects of your life including work, exercise and even performing daily activities. Designed to protect and support the back, a back brace can help keep the muscles and spine free from injury, fatigue, and incorrect posture. Back braces also help reduce pressure on vital areas of your back, such as intervertebral discs and vertebrae. The mild to moderate compression alleviates the stress and pain these areas endure.
Thinking about wearing a back brace? We've come up with a few things to consider when choosing a back brace as well as our top recommendations.
How to Choose a Back Brace
When choosing a back brace, consider the level of support or the area of the back that the brace targets. Given the number of conditions for which back braces are used, there are three different categories to choose from.
Rigid Braces: provides the highest level of support and stability for the spine, featuring hard panels on the front, back or the sides of the brace. Ideal for people who have severe pain, or are recovering from an injury or surgery that requires immobilization
Flexible Braces: provides firm support through softer materials, allowing more freedom of movement for users who need more versatile back support. Designed to limit excessive movement such as bending and twisting
Semi-Rigid Braces: Features vertical metal or plastic stays that limits movement and offers greater stability. The rigid supports or additional stiff padding to the body of a flexible brace allows the user to customize the level of stability to their unique needs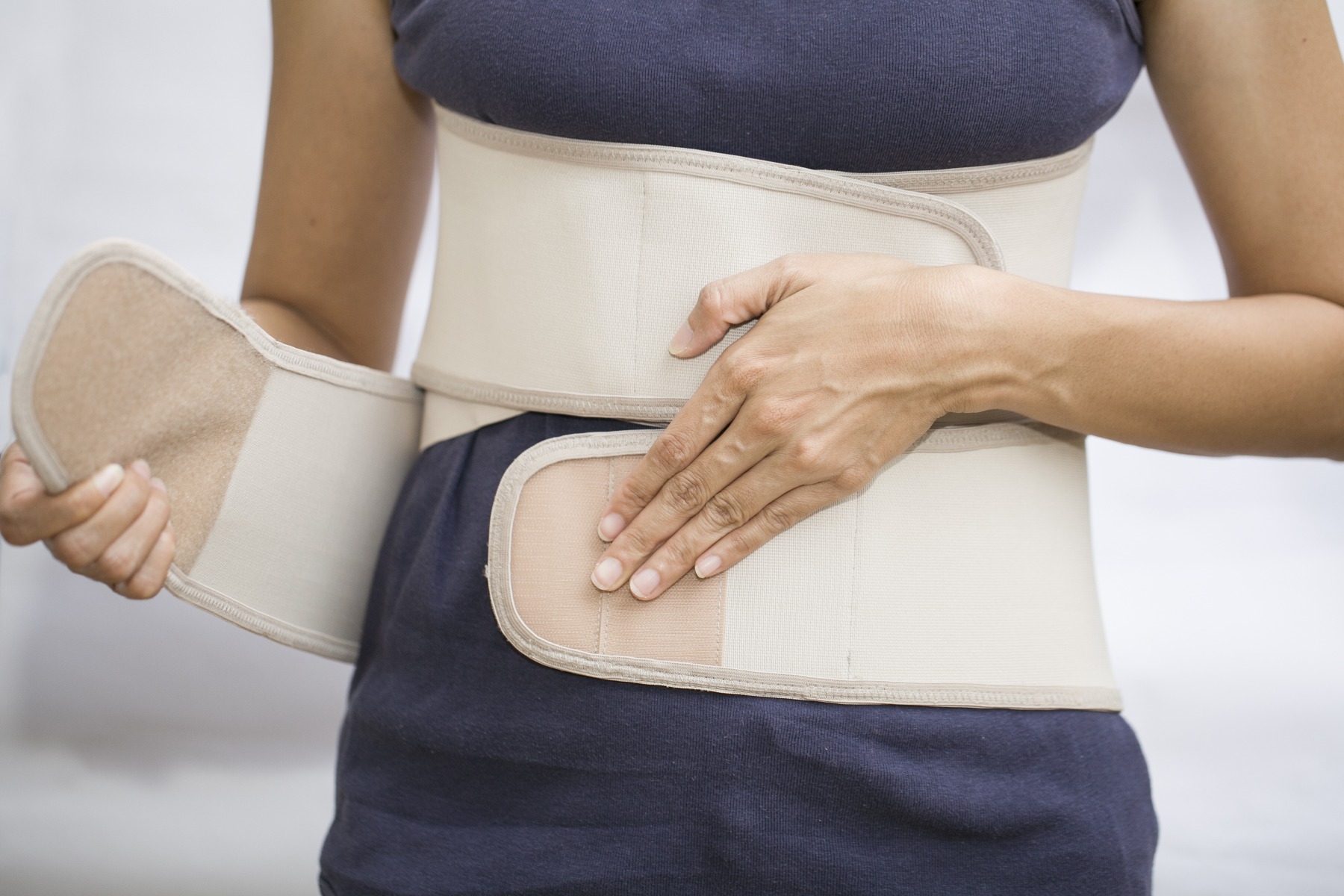 Other factors to consider when choosing a back brace are material and sizing. Flexible braces are made with soft, breathable fabric and adjustable elastic or Velcro closures. Rigid braces feature plastic parts commonly placed over the lower back and stomach and are attached with Velcro straps.
It is also recommended to consult with a doctor or therapist on the appropriate size and fit of a brace. Checking in with your doctor or therapist ensures the brace is safe to use and likely to provide effective pain relief. The best back braces will offer stability and compression to the center muscle structures around the backbone, allowing the core muscles supporting the spine to relax.
The 6 Best Back Braces to Relieve Pain
Take a look at the different back braces we offer to provide comfortable support for the lower back.
Ideal for degenerative spinal conditions, intervertebral disc weakness and minor postural disorders
Knitted lumbar support incorporates four oblong metal stays with hook and loop fastening straps
Promotes functional therapy and stabilizes and relaxes the lower back muscles without restricting muscle activity
Features rigid panels in the front and back to provide critical support and compression, and help pelvic tilt and rotation
Maintains correct posture and stabilizes the lower spine
Provides comfortable firm support with adjustable closures for compression variation
Low profile, breathable mesh construction is comfortable to wear
Features double pull-straps that support the lumbar and abdominal area to promote proper spinal alignment
Molded lumbar compression pad is made of a polyurethane foam with a paper board insert
Features a padded polyfoam thermoplastic insert and elastic binder with insert pocket
The heat insert is molded in hot water for customized support following back injury
With a hook and loop closure, the orthosis provides lower back support to help reduce or avoid back pain
Features mesh panels and ventilation holes for increased breathability and enhanced comfort
Includes flexible stays for optimum support in the lumbar area and gripper strips to prevent migration
Option for an adjustable air-filled bladder to provide a custom fit and focus compression in the lumbar area
Option for hook and loop attachable gel pads for heat or cold therapy
Low profile, durable elastic construction and molded lumbar compression pad to provide comfortable support for the lower back
Features overlapping double pull-straps to support the lumber and abdominal area
Designed to promote proper spinal alignment and help prevent and protect injuries
Other Products to Ease Back Pain
Sometimes a back brace may not be recommended if other non-surgical treatments are likely to be as or more effective, such as physical therapy, heat or ice application, and pain medications.
To help relieve pain, stiffness, and inflammation, try using hot or cold packs. Cold therapy can be used for recent injuries that are swollen or bruised whereas hot therapy is better used with chronic aches and pains as well as arthritis. In addition, cryotherapy features a number of different benefits for a customized recovery experience with targeted cold therapy treatment. With air-release technology, Hyperice Compression, improves and increases the total surface area contact and compression.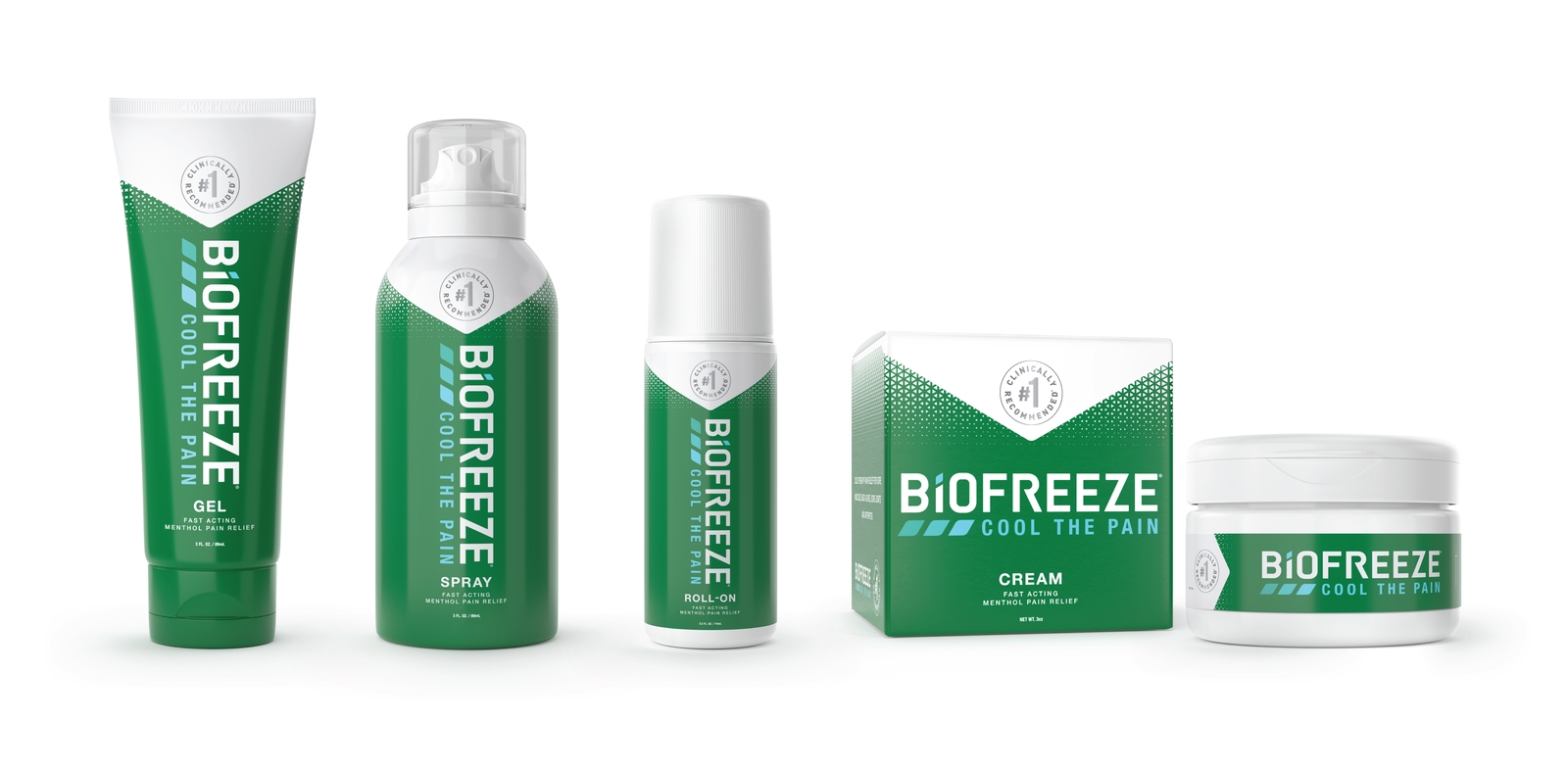 Consider using a topical pain relieving analgesic, like Biofreeze, that is formulated to deliver fast-acting pain relief to sore muscles and joints.
Conclusion
A back brace offers essential support for your lower spine, reducing strain or pressure to help keep your spine in proper alignment. Injuries to the spine can include muscle pulls and strains, ligament sprains, bone bruising or a slipped disc. Back braces are designed to help those suffering from back injuries to recover sooner and may also decrease the risk of re-injury. Talk to your doctor to see if a back brace can help relieve your pain!
References
Smith, Megan. (2020). Top 5 Best Back Braces to Help Relieve Low Back Pain. RehabMart. Retrieved from https://bit.ly/2FleIQF
Smith, Megan. (2020). How to Choose a Back Brace to Improve Posture and Reduce Pain. RehabMart. Retrieved from https://bit.ly/2ZjcCYn
Medical Disclaimer: The information provided on this site, including text, graphics, images and other material, are for informational purposes only and are not intended to substitute for professional medical advice, diagnosis or treatment. Always seek the advice of your physician or other healthcare professional with any questions or concerns you may have regarding your condition.