The lights are on the tree. The air smells like pine and peppermint. And everyone's looking forward to Christmas day! Kids look forward to parades and meeting with Santa to tell him everything on their list. And many adults look forward to holiday shows, Christmas shopping, and Christkindl markets.
But many holiday traditions will look different this year due to COVID-19. Learn more about how Christmas might look different and how you can continue to celebrate the season.
Visiting With Family
One of the things many people look forward to most during the holiday season is spending time with loved ones, including extended family that may not be seen as often. But there are many things to consider before meeting in person this year. For example, is everyone local or will some people need to fly in? Is the weather warm enough to meet outside?
Find out what to consider before choosing whether to meet up in person or online in this article: How to Meet & Celebrate the Holidays During COVID-19 .
Holiday Shows, Parades, and Other Large Gatherings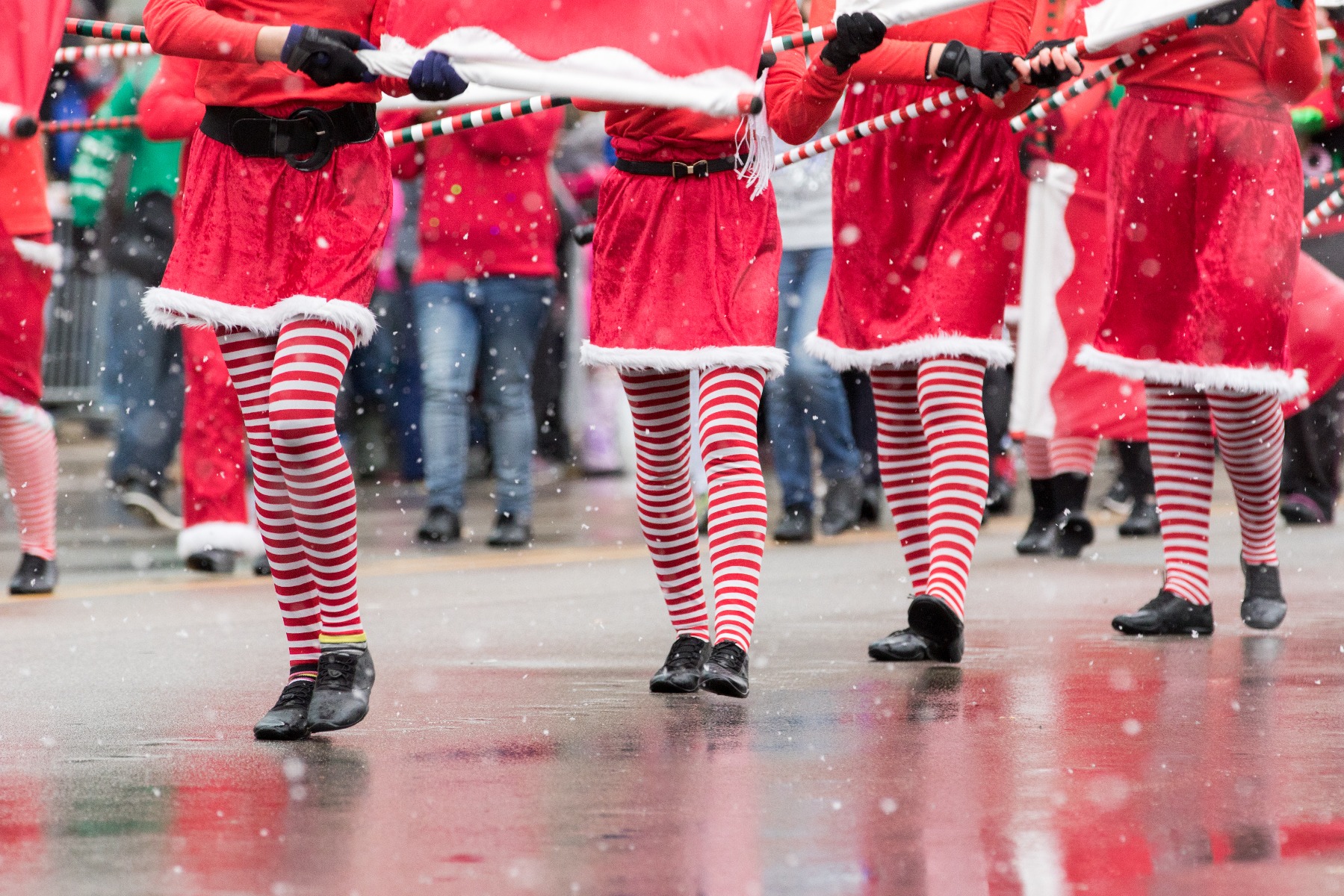 Many holiday shows and events are cancelled due to COVID-19. Radio City has cancelled the Christmas Spectacular Featuring the Radio City Rockettes for the first time in 87 years.1 Disney has cancelled Mickey's Very Merry Christmas Party and Candlelight Processional for 2020.2 Many musicals are cancelled or postponed until 2021, including all Broadway productions. And many tree lighting ceremonies have been cancelled. All of these precautions are an attempt to avoid gathering crowds of people.
Some events are still being held with limited occupancy. Others, like some light shows, are turning into drive-through only events. If your favorite holiday tradition has been cancelled, see if you can temporarily replace it with a new event. Instead of attending the city's Christmas tree lighting ceremony and then grabbing a hot chocolate, drive around to see the lights in your neighborhood and put together a hot chocolate bar with sprinkles, peppermint sticks, and other fun additions when you get home. You might not get a party at Disneyworld, but you can pop in a Disney movie and make some fun themed treats at home. Embrace the opportunity to create new traditions and look forward to your old favorites resuming in the future.
Christmas Shopping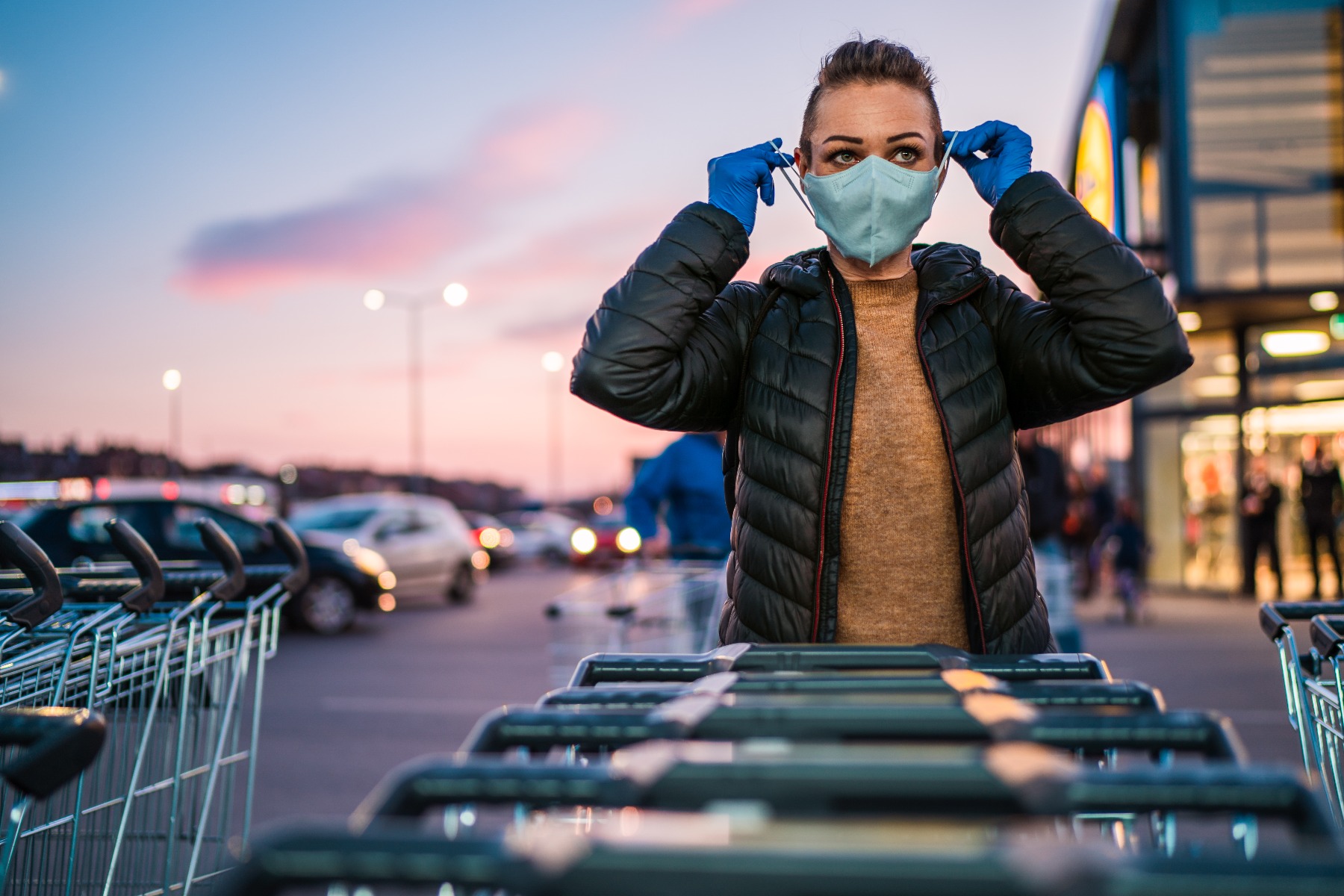 You may want to get a jump on Christmas shopping this year. Many retailers are closing for Thanksgiving and eliminating Black Friday to avoid crowds. Instead, many stores are spreading the deals out over longer periods of time. Target, for example, is planning on beginning holiday deals in October!4
How will you deal with "Christmas creep"? As Christmas shopping creeps into October, Kohl's CEO Michelle Gass sees many customers shopping early to ensure the product they want will be there after the shortages they experienced in the spring.20 Retailers are also expecting to see a surge in online shopping and curbside pick-up as shoppers try to avoid crowds.
With so many people opting for home delivery, UPS has announced plans for significantly higher holiday peak surcharges to offset the surge in demand and the U.S. Postal Service (USPS) said it would be adding holiday surcharges for the first time, according to RetailWire.4
What does this mean for you? As you do your Christmas shopping this year, try shopping online or using curbside pick-up to avoid the crowds and reduce your risk of infection. If possible, do your shopping early to avoid higher shipping costs and to make sure your presents arrive on time.
What about Santa?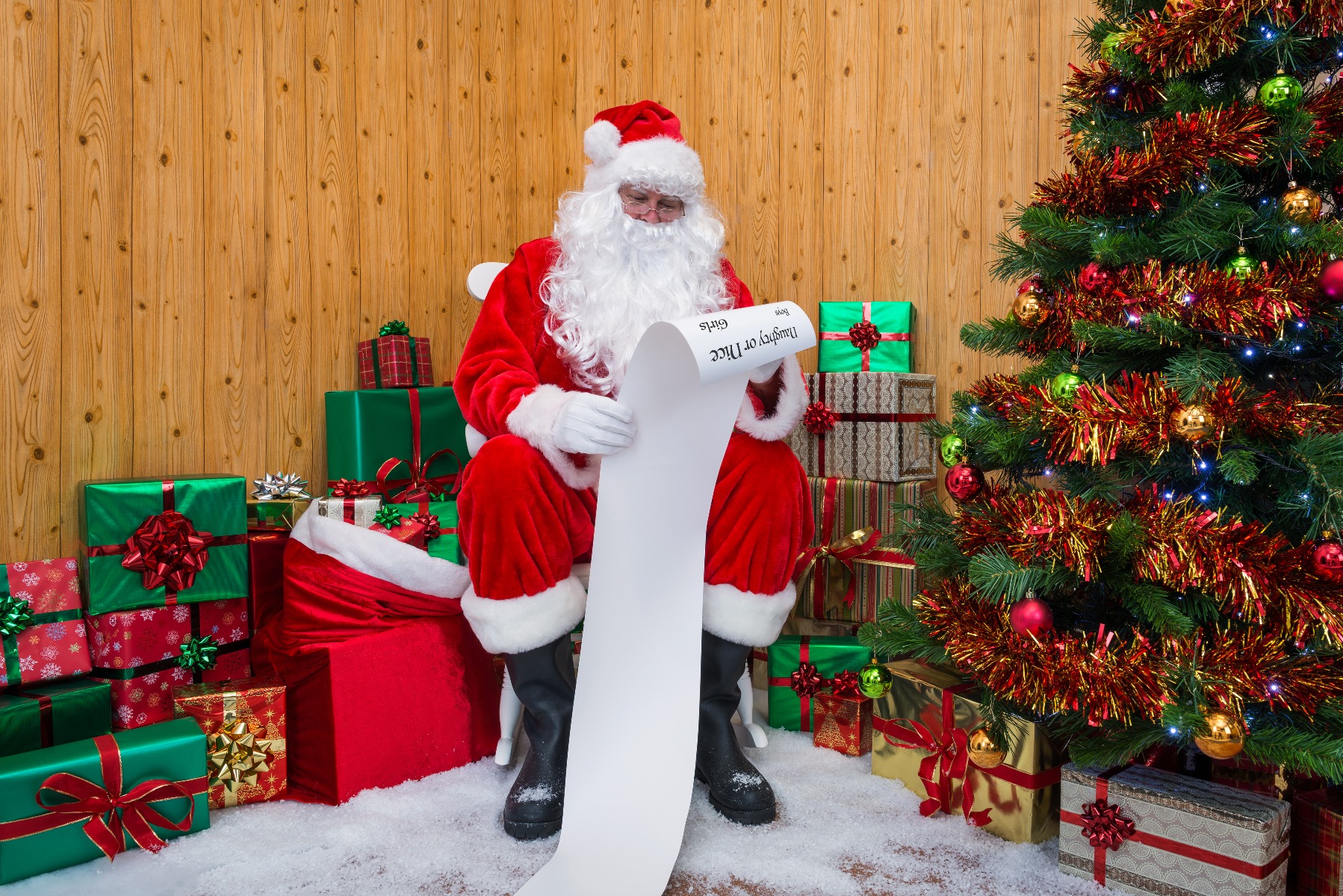 Going to the mall to visit Santa, telling him what's on your wishlist, and getting a picture taken is a highlight for many kids during the holiday season. But how will children visit Santa during COVID-19 and social distancing?
It's a question many mall Santas are facing this year, especially since many of them are at a higher risk of severe illness if they get the coronavirus-19 due to age and other pre-existing conditions. While your child may not be sitting on Santa's lap, there are still plenty of ways to get in touch with St. Nick this Christmas season.
Visiting Santa in Person
Many malls and Santa schools are coming up with innovative ways to let children see Santa in person and keep everyone safe.
Open Grottos
Santa grottos, the type of enclosed winter wonderland found in malls with lines that twist around inside, will look different this year.
The BBC talked to Matthew Wise, the managing director of Great Grottos, which runs more than 200 grottos in the U.K. He expects grottos to move away from enclosed structures and to instead be open staged settings with backdrops. This will allow visitors to see Santa while social distancing. Though Wise adds that many malls are waiting to see how COVID-19 cases progress before making a decision.5
If you're wondering what an open grotto might look like, picture Santa sitting in a chair with a wintry backdrop behind him and Christmas trees, fluffy snow, a short gate, lights, and animal friends, surrounding him, forming nearly a complete circle or rectangle. At the entrance to the grotto is a fake gate that prevents children from coming closer than at least six feet, but everything is much more open and visible.
Safety Guards
Another possible option is the use of a Santa Safety Guard, an acrylic device that lets kids sit near Santa to talk to him and capture that perfect picture, without the risk of contact. The guard includes a base where a child can sit and a large piece of acrylic that separates them from Santa, similar to the shields now used at some cash registers. See the device in action below!
Masks
Don't be surprised if Santa's wearing a mask this year! Santa's doing his part to keep everyone safe. One Santa School is getting ready with red velvet masks trimmed in white fur to match their Santa suits. Other Santas may wear masks with clear windows to facilitate lip reading for deaf children. Face shields are another option for Santas who want to keep their full face visible. Prepare your child by discussing that Santa will be wearing a mask to keep everyone safe, just like how you and your family wear masks when you go out. Learn more about how one Santa School is working to keep everyone safe this holiday season!
Learn more about face masks in this article: COVID-19 Face Masks 101: Why & How to Wear One, Types, & More
Prepare Your Child
Call the mall ahead of time to find out more about their setup and to find out if you need to schedule an appointment.
Then spend time preparing your child, talking about how Santa will wear a mask, how the meeting will be different from last year, how your child will need to wear a mask, and so on.
Reassure your child that they will still be able to talk to Santa and that he will still visit them on Christmas Eve.
When you go to visit Santa, remember to wear a mask, bring hand sanitizer, and social distance.
Writing Letters or Visiting With Santa Virtually
If you aren't comfortable with visiting Santa in person or don't have the option near you, there are other ways to contact Santa.
Letters
Have your child write a letter to Santa the old-fashioned way. It's easy to do and a great way to have your child practice their handwriting skills and learn to properly write a letter. For younger children, you can ask questions and do the writing for them, letting them sign their name at the end.
Your child can even get a reply back from Santa. Some websites offer the opportunity to get a letter from Santa for a fee, these often include extras like "reindeer food", a collectable coin, or other small goodies.
Thanks to the US Postal Service you can also write your own letter from Santa and have it mailed back to your child with a North Pole stamp! Just follow the instructions on their website:
Have your child write a letter to Santa and place it in an envelope addressed to: Santa Claus, North Pole.
Write a personalized response to the child's letter and sign it "From Santa."

Make it personal by adding as many details as possible. For example maybe they've been good by getting good grades, helping with chores, or volunteering.

Insert both letters into a larger envelope and address it to the child.

Add the return address: SANTA, NORTH POLE, to the envelope.
Ensure a First-Class Mail stamp is affixed to the envelope.

Place the complete large envelope into a bigger envelope, with appropriate postage, and address it to:

NORTH POLE POSTMARK

POSTMASTER

4141 POSTMARK DR

ANCHORAGE AK 99530-9998
You'll get both letters back in the large envelope with a North Pole Postmark. You can also write your response from Santa on the back of your child's letter. This saves paper and makes it easy to keep them together as a keepsake. Or if you want to get extra creative you can print your 'From: Santa' letter on holiday paper or paper with a festive border.
Phone Calls
If your child really wants to talk to Santa, you have options.
If your child wants to leave a message for Santa on his voicemail, they can use the Santa hotline. If you use your mobile phone, you'll receive a text with the phone call on it so you can save it or replay it for the family.
There are also many ways that Santa can talk to your child. If you have an Echo Dot or an Alexa device with Freetime, you can say "Alexa, call Santa" and hear from Santa, Jack Frost, or his elves. Similarly you can say "Hey Google, call Santa" and let your child help Santa prepare for an upcoming holiday concert by singing along. Or use the Christmas Dialer to have Santa call your child with a brief pre-programmed message.
There are also paid options that allow your child to have a real time conversation with Santa.
Video Chats
You can even pay for Santa to video chat with your child! For example, the Christmas City Santa offers FaceTime or Zoom calls for 15 minutes with up to 4 children for $25. You schedule the time and provide details prior to the call.
There are a variety of similar options available to let your child chat with Santa without visiting him in person.
Gift Ideas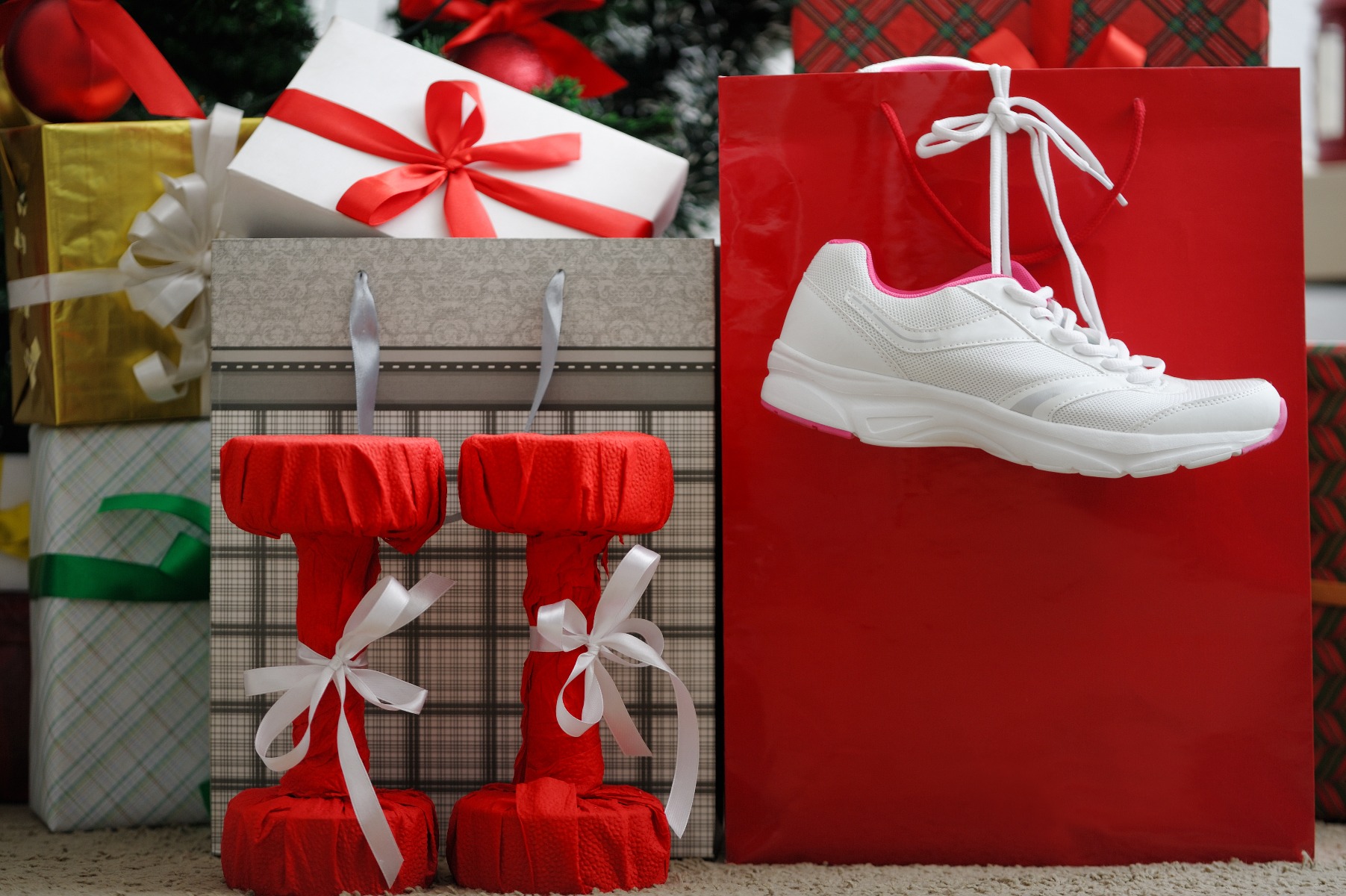 Looking for gift ideas? While "experience gifts" like concert tickets or a trip to the zoo have been gaining in popularity, this year consider gifts that can be used at home or give those experience gifts as vouchers for future use.
Check out these gift options for the kids in your life:
References
Medical Disclaimer: The information provided on this site, including text, graphics, images and other material, are for informational purposes only and are not intended to substitute for professional medical advice, diagnosis or treatment. Always seek the advice of your physician or other healthcare professional with any questions or concerns you may have regarding your condition.