It's October, which means, in addition to Halloween, it's National Physical Therapy Month! Thank you to the 250,000+ PTs in the U.S.1 Performance Health appreciates all you do to help people improve their quality of life so they can move better and manage their pain!
Get ready for National Physical Therapy Month with:
Did you know? 7 Quick Stats about PTs
Physical therapy is one of the fastest growing occupations currently. According to BLS.gov, this career is projected to see a 15% level of growth between now and the year 2030.1
There are approximately 200,000 physical therapists currently employed in the U.S. with an additional 15,600 projected to be added to the workforce each year over the next decade.
Physical therapy can lower patient treatment costs by 72%.3
41% of patients looking for a drug-free pain relief option, found physical therapy to be the most effective alternative treatment.3
42.9% of clinics see between 101-200 patients per week. That means that they're seeing an average 600 patients every month (or at least scheduling 600 appointments).1
The most common industry employing physical therapists is outpatient care centers.4
Population or age demographic of the patients treated daily by PTs:4
Adult Orthopedics: 60%
Geriatrics (Wellness & Fall Prevention): 13.3%
Geriatrics (Dementia & Neurocognitive Decline): 6.7%
Adult/Adolescent Sports Medicine: 33.3%
Workman's Comp: 46.7%
Pediatrics: 13.3%
Adult Neurological Diagnosis (TBI, CVA, etc.): 73.3%
Why do we have a National Physical Therapy Month?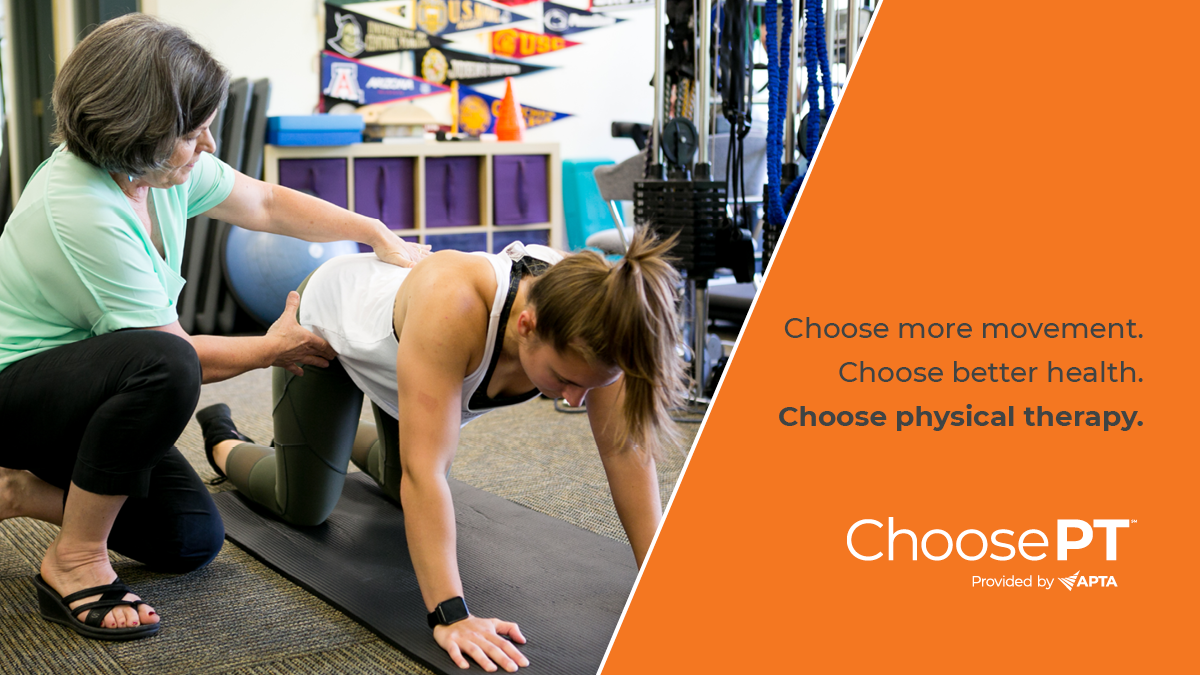 National PT Month is an annual opportunity to raise awareness about the benefits of physical therapy. It's a fantastic opportunity to shine a light on your profession, what you do every day, and how you can help others.
Take the time to share what you do:
Reduce or eliminate patients' pain
Improve the mobility of infants, seniors, and everyone in between
Aid in patient recovery after a hip, knee, or other joint replacement
Improve patients' balance and reduce their fall risk
And how you help:
Patients avoid surgery or use prehab to better recover from surgery
Athletes recover from injury and get back to the sport they love
Patients recover from a stroke so they can move more independently
People regain mobility after an accident
Babies reach motor milestones like rolling over, crawling, and walking
And so much more!
The APTA Wants to Help You Celebrate
The American Physical Therapy Association (APTA) has put together a ChoosePT toolkit to help you raise awareness about the benefits of physical therapy.
It includes graphics you can share on social media, like the ones below.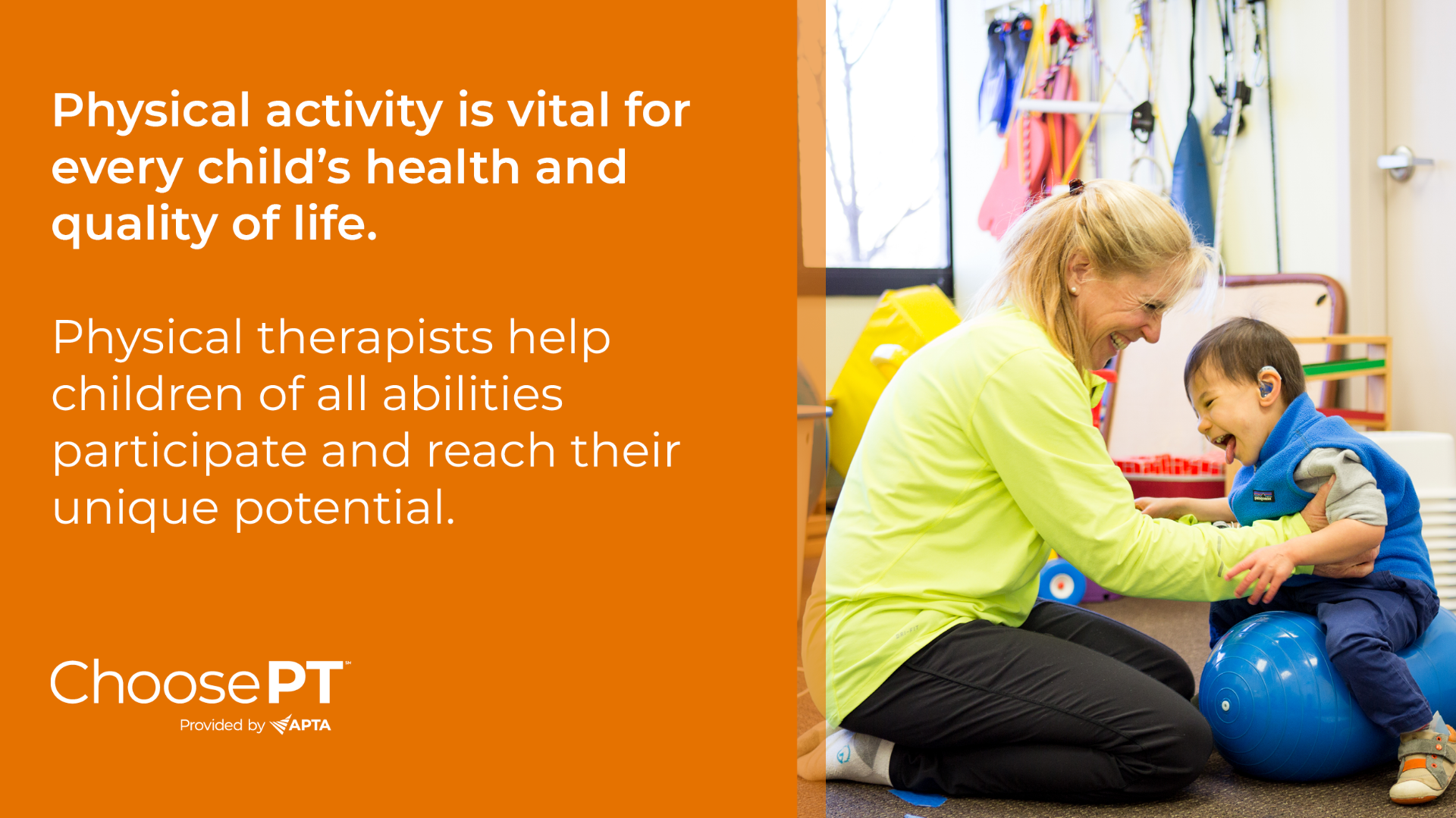 It also includes flyers to hand out in your community or at your clinic. These flyers cover topics like how to access your physical fitness, the benefits to physical therapy, and how PT can be used as a safe alternative to opioids for pain management.
They also have postcards and signs to raise awareness of the benefits of PT, as well as merchandise that can be bought.
Check out the ChoosePT toolkit now and learn other ways to participate in National Physical Therapy Month!
Performance Health Wants to Make Sure You Have Everything You Need
Do you have everything you need to help your patients? Communication and outreach are an important part of a physical therapist's tool kit. Here are our 20 other must-haves:
---
---
---
---
---
---
Thank You!
Thank you for all you do to make people's lives better. Happy National Physical Therapy Month!
References
Medical Disclaimer: The information provided on this site, including text, graphics, images and other material, are for informational purposes only and are not intended to substitute for professional medical advice, diagnosis or treatment. Always seek the advice of your physician or other healthcare professional with any questions or concerns you may have regarding your condition.