As you get older, your risk of falling increases. Falls are the leading cause of fatal and non-fatal injuries in older Americans.1
Taking simple steps at home can help keep you or your elderly loved ones safe. Check out these fall prevention products to help reduce your risk of falls at home!
Browse by category or explore our full list!
Fall Prevention in Your Bathroom
Fall Prevention in Your Bedroom and Living Room
Exercise Products for Fall Prevention
Mobility Aids for Fall Prevention
Other Fall Prevention Products
Fall Prevention in Your Bathroom
Baths and showers are a slippery place, which makes them potential fall hazards. Using the toilet is another task that may result in a fall. Stay safe in your bathroom with these helpful products.
This bath mat has treads to reduce your risk of slips in the tub and holes for water drainage. The large mat suctions onto your bathtub floor for a simple solution to help prevent falls.
Looking for a different mat size? This shower mat fits smaller spaces to reduce slips and falls and help you feel safe in the shower.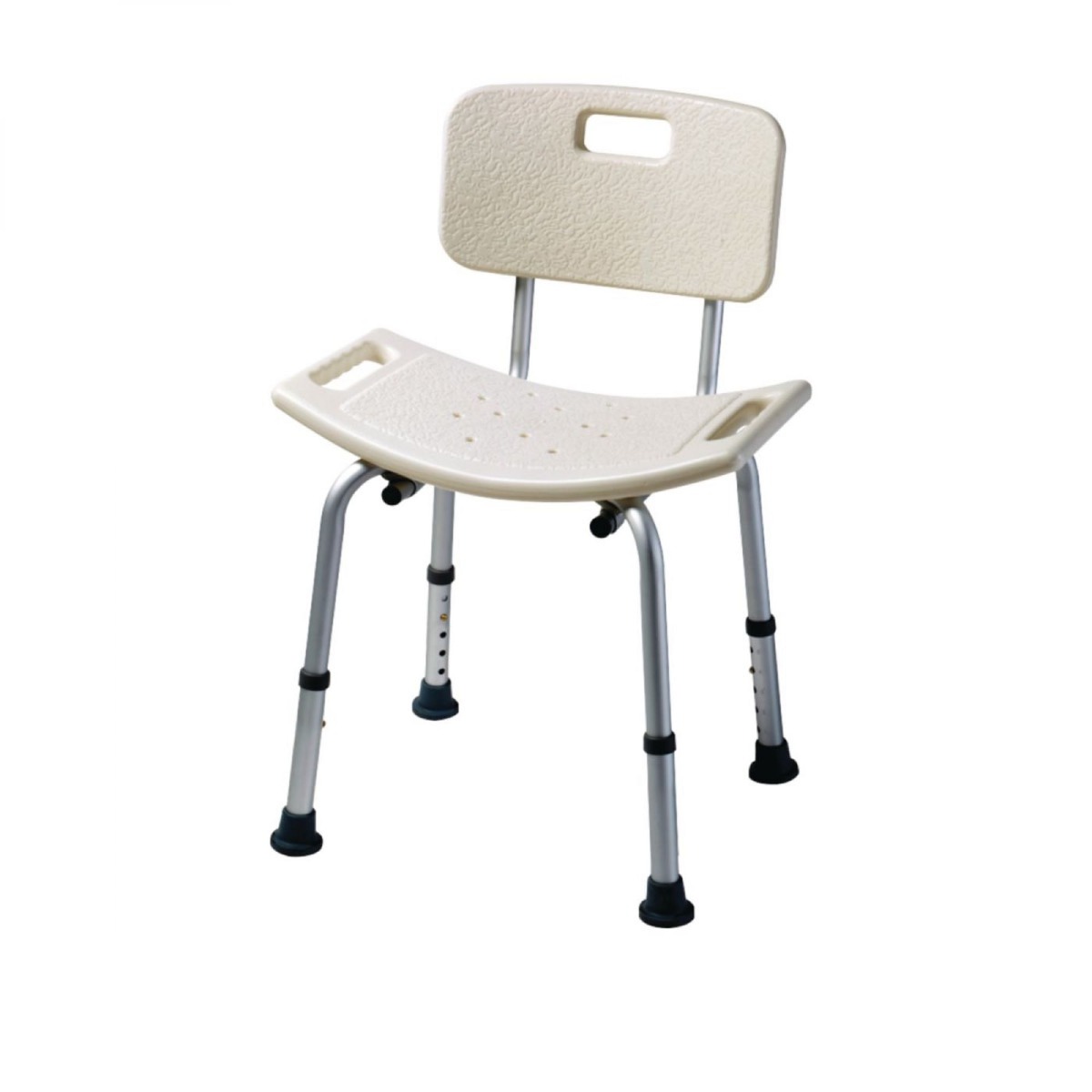 If you feel a little unsteady while standing in the shower, a shower chair is the perfect solution. Sitting instead of standing helps prevent falls. This shower chair has holes for water drainage.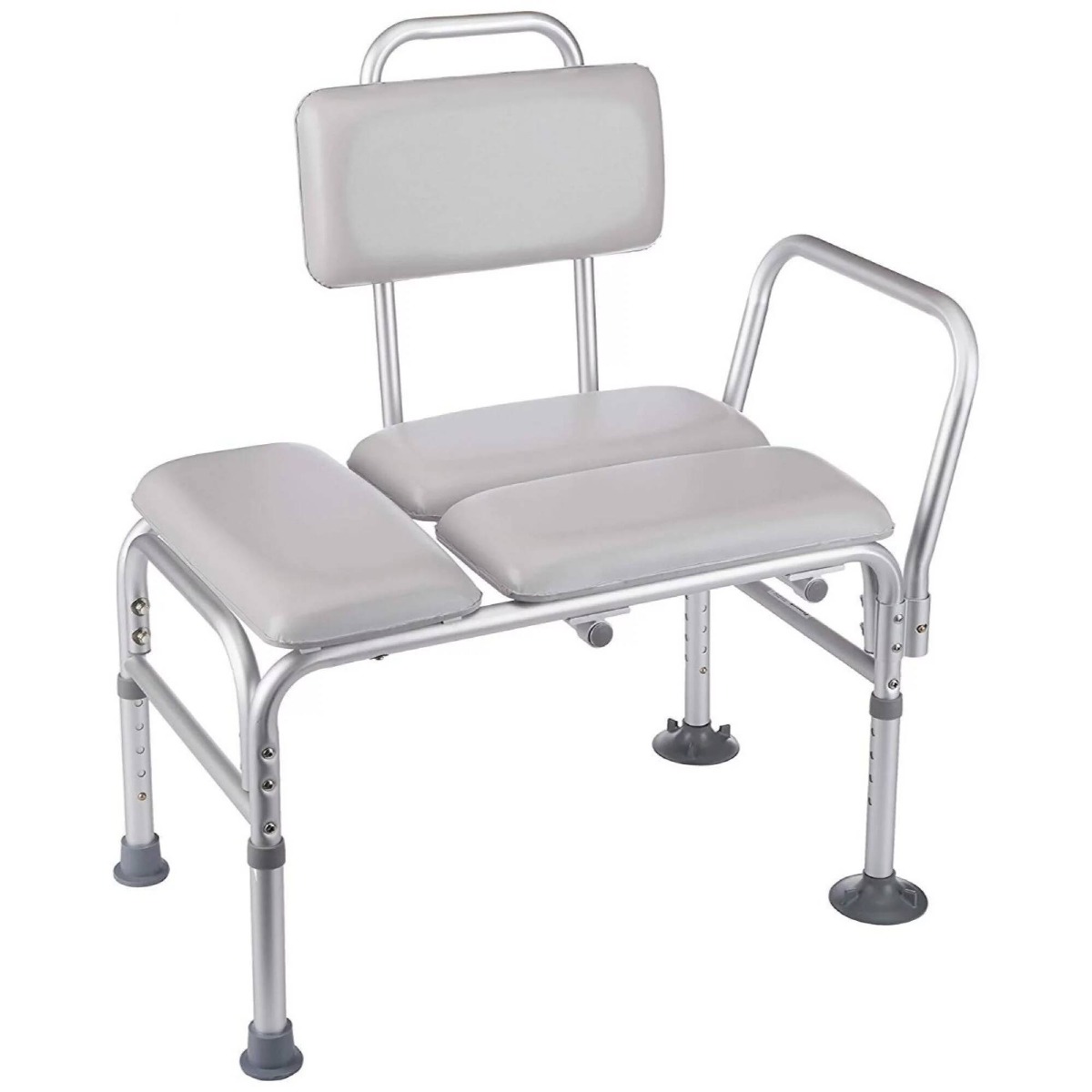 Do you have a bathtub? There are also chairs designed for use in tubs. This chair is padded for extra comfort when sitting and designed to make transfers from wheelchairs easier.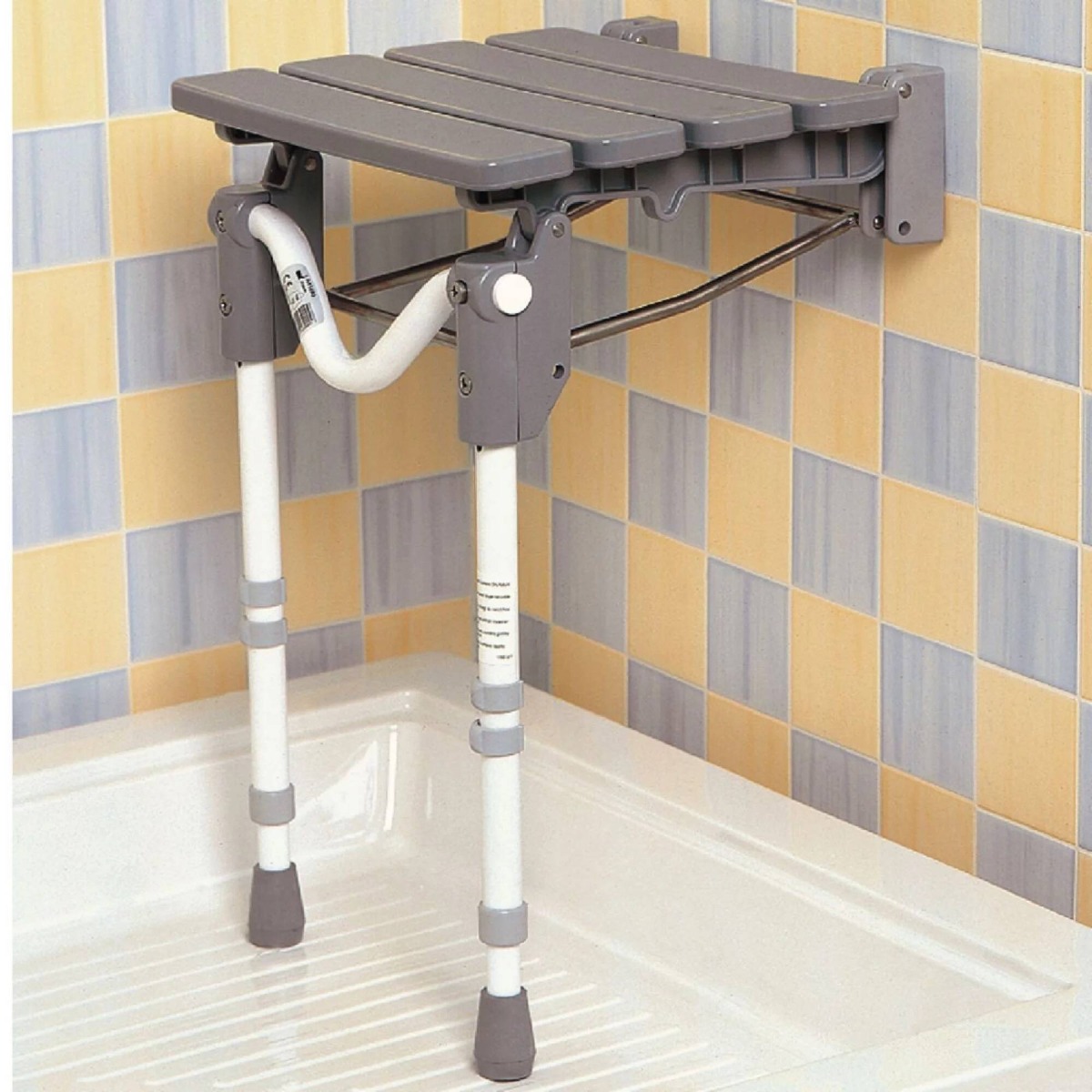 Want to add a chair to a tiny space? This shower seat fits in small spaces. Plus, it folds when not in use, making it perfect for shared bathrooms where not all users need a seat.
Seated showers are easier with a handheld sprayer. This shower spray can be used mounted as a traditional shower head or as a handheld option while sitting.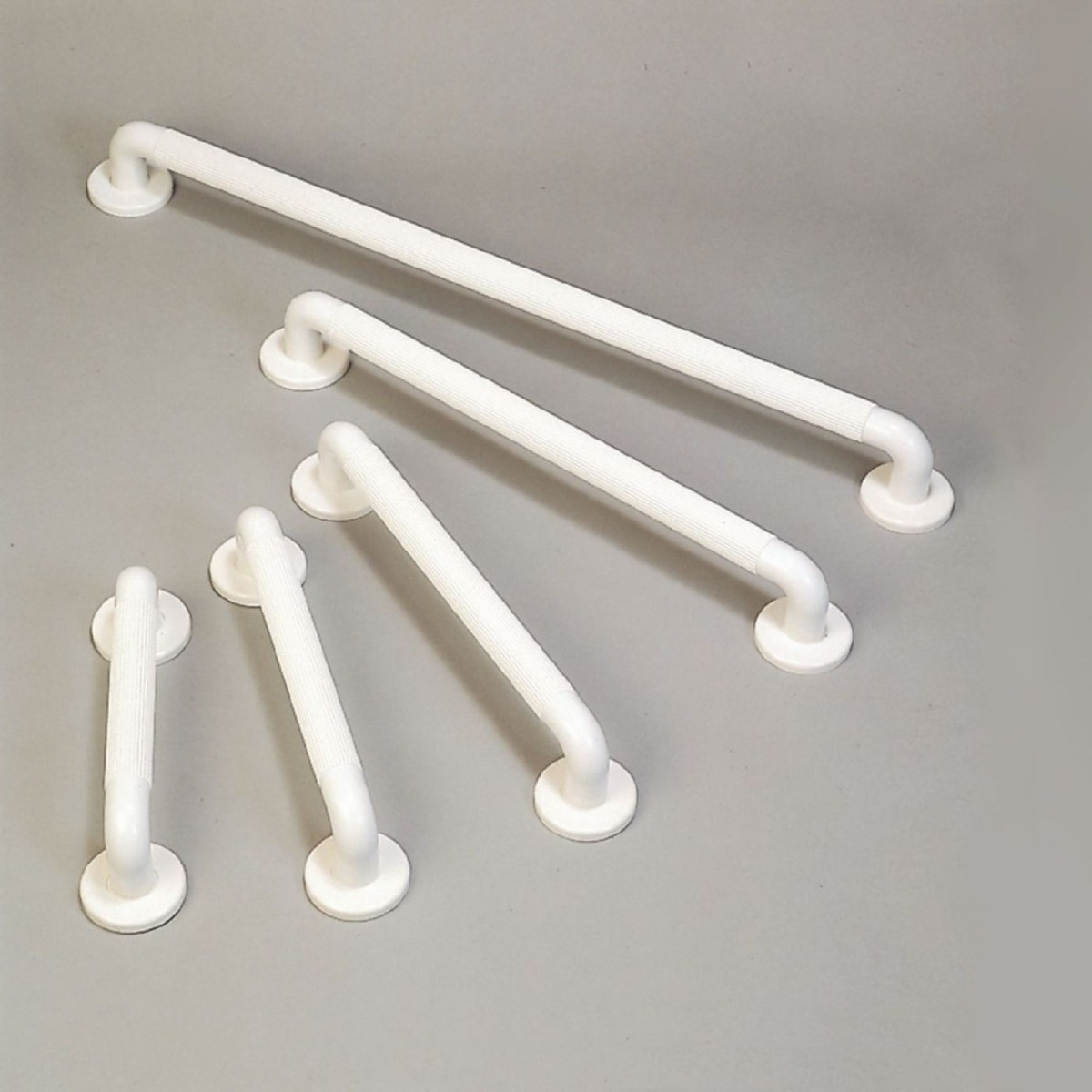 Grab bars can also add safety to your home. These bars are textured to enhance their grip making them perfect for bathrooms where the bars could get wet. Install a bar near the tub to make getting in and out easier and another by the toilet for a place to grip when sitting and standing.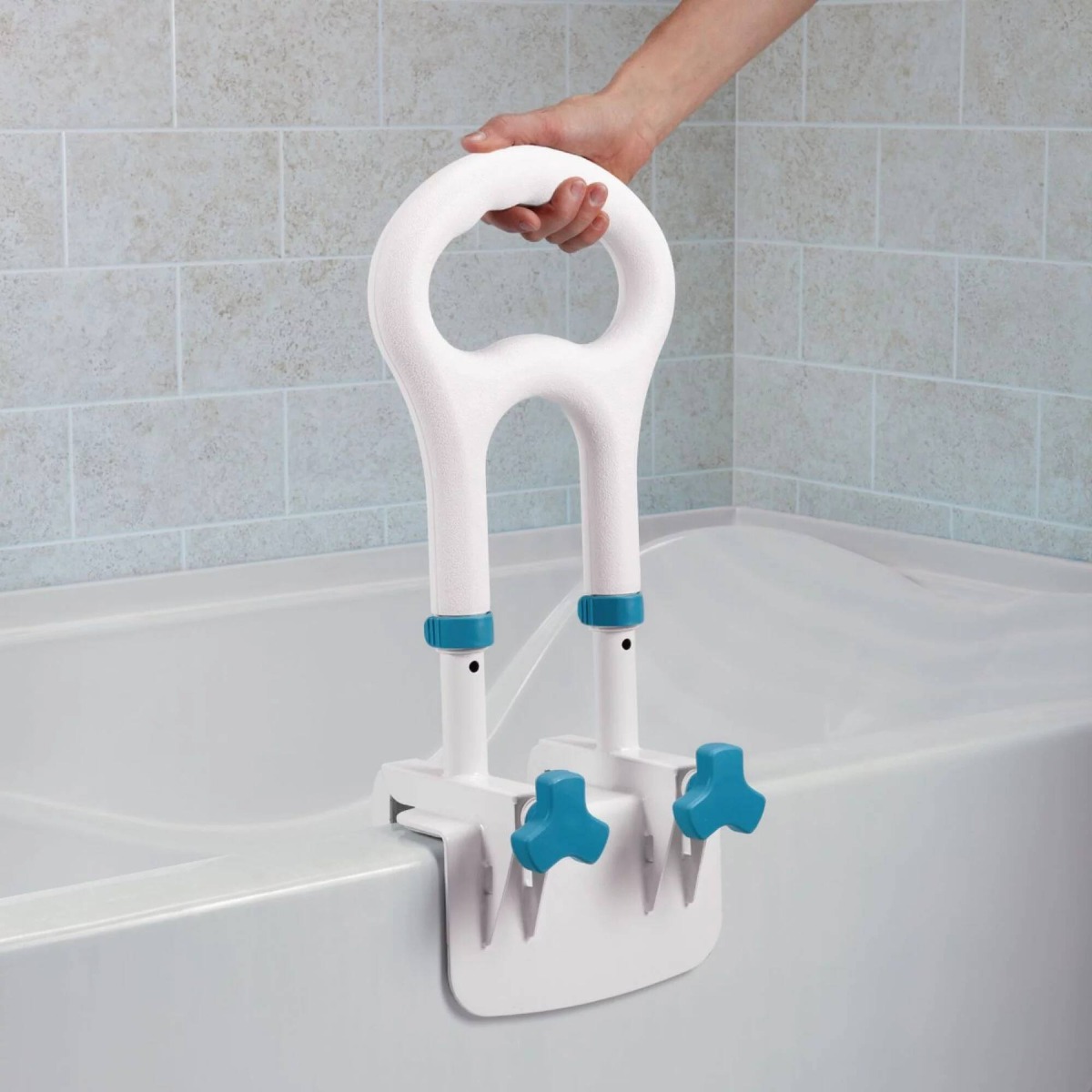 Get in and out of your bathtub with ease using this grab bar. Clamp on the tub and choose from five heights (14-17.5") for a perfect fit. Transfer with confidence when holding onto this sturdy bar.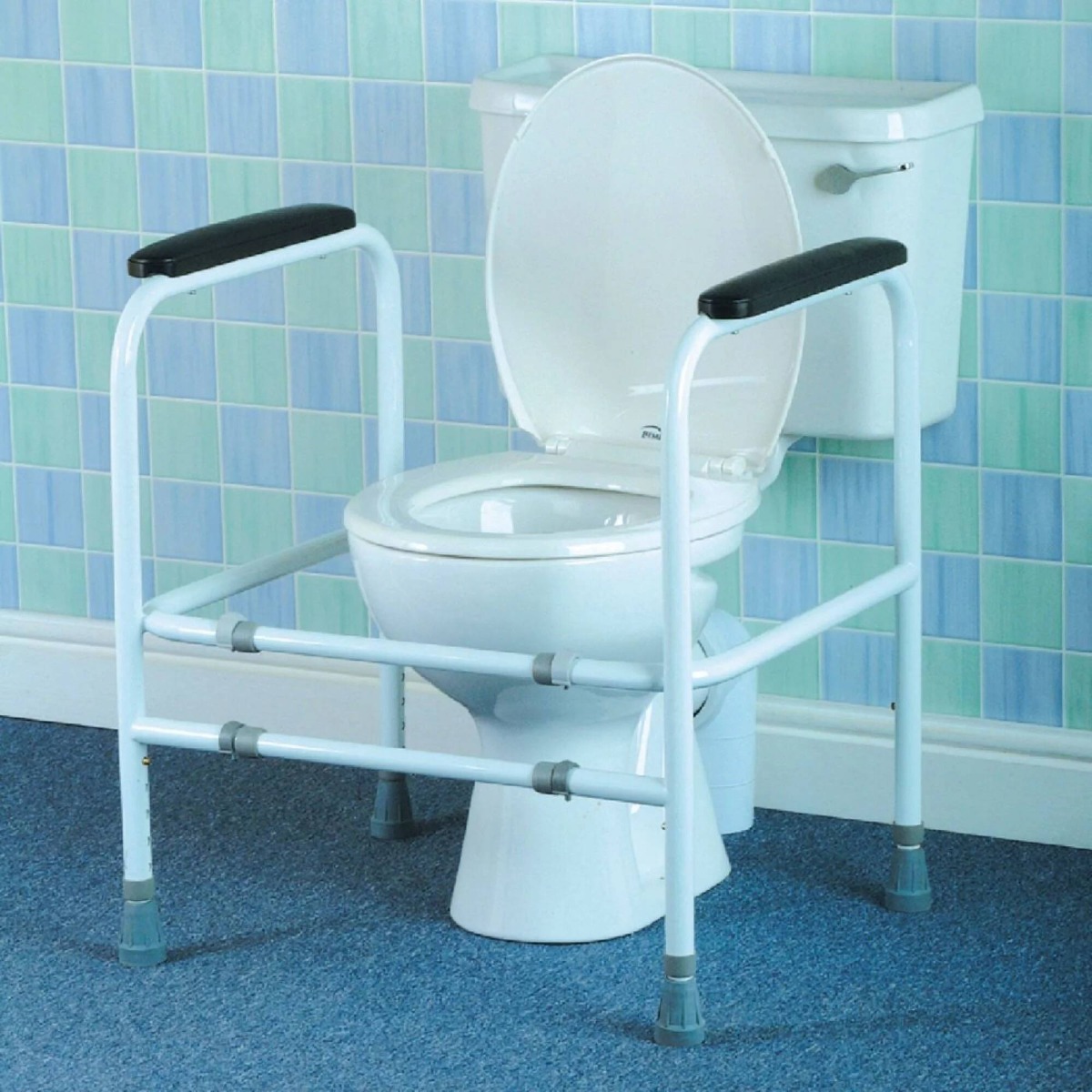 Stay safe when using the toilet with this adjustable toilet surround. The sturdy frame gives you a place to hold onto as you sit and stand from the toilet.
A raised toilet seat makes it easier for those who struggle to bend and sit on a regular-height toilet seat. Use the bathroom without worrying about falling, thanks to this raised toilet seat!
Fall Prevention in Your Bedroom and Living Room
Getting in and out of beds and chairs presents another opportunity for a fall. These products can help caregivers monitor and protect their loved ones from falls.
If you're a caregiver who is concerned about a loved one falling, an alarm monitor might be the perfect solution. Use this alarm with a sensor pad to alert you when your elderly mom, dad, or grandparent stands up. The beeping alerts you to help prevent a fall.
Worried about a loved one getting up and falling in the middle of the night? Pair this bed sensor pad with an alarm so you know when your senior gets out of bed.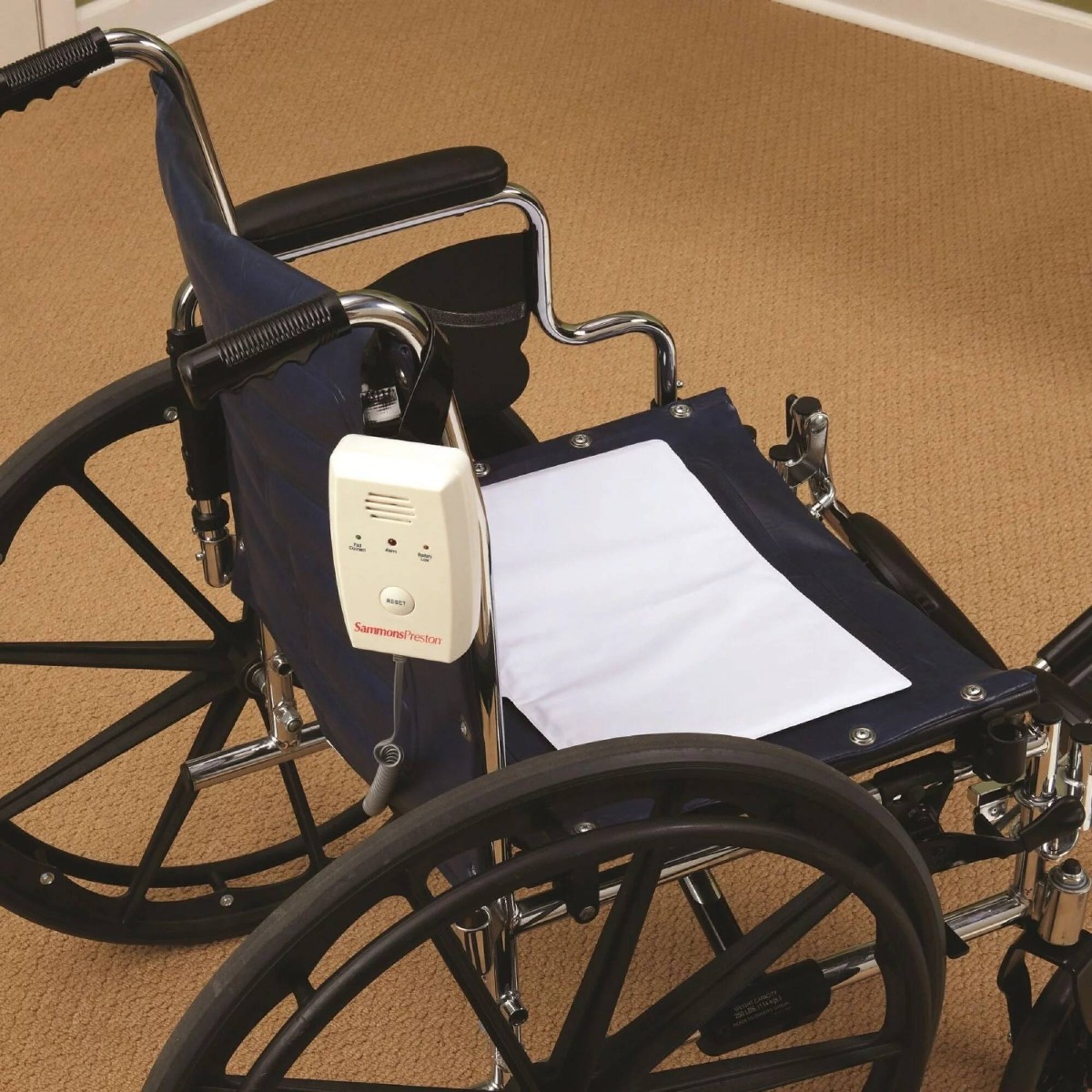 Use this chair sensor pad if you're concerned about your elder getting up from their chair or wheelchair. The pad combined with an alarm will beep and alert you to come help and act as a reminder to your loved one to sit back down.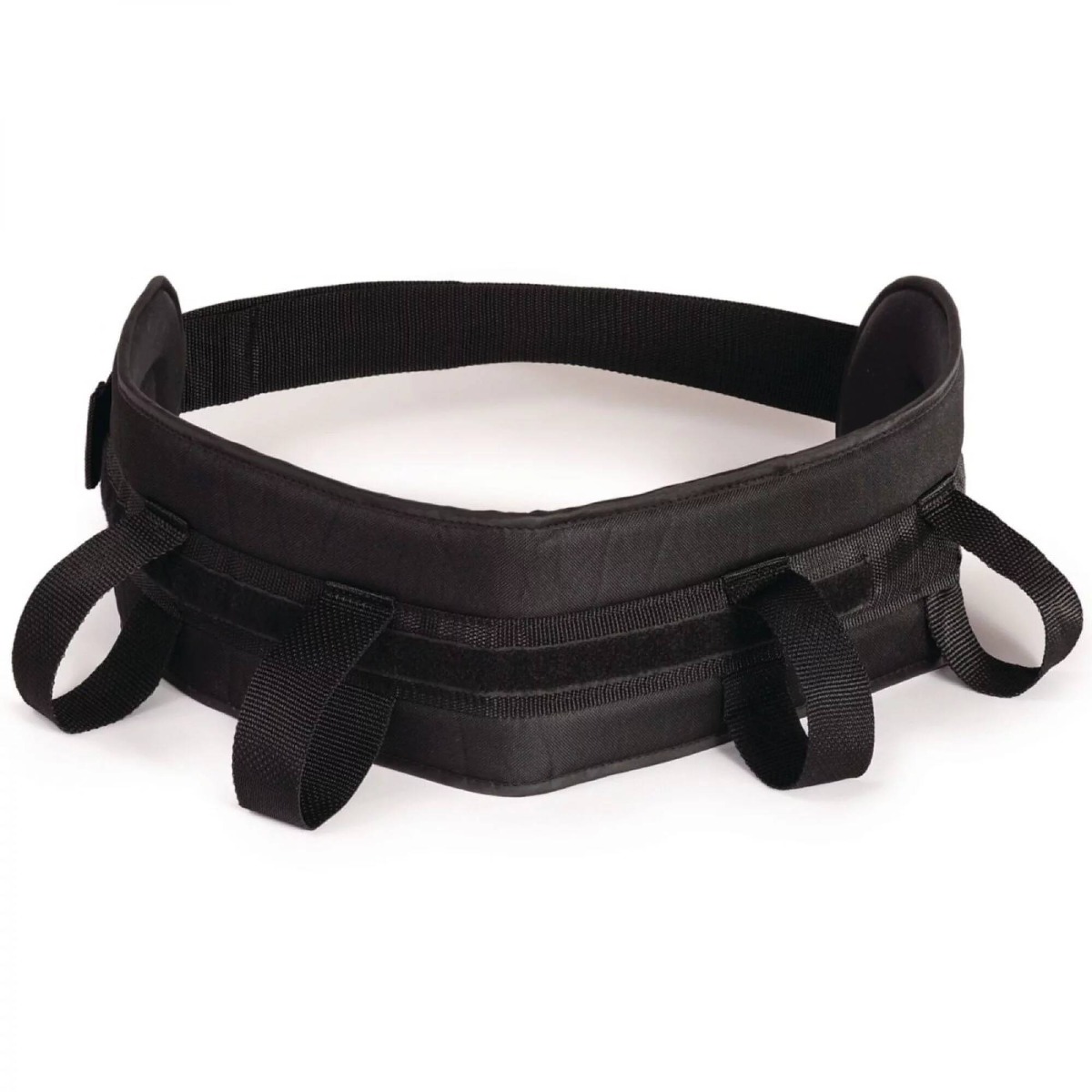 Prevent falls while walking with a gait belt. The belt straps around your loved one's waist. There are four handholds to choose from and grip so you can offer support while they are walking.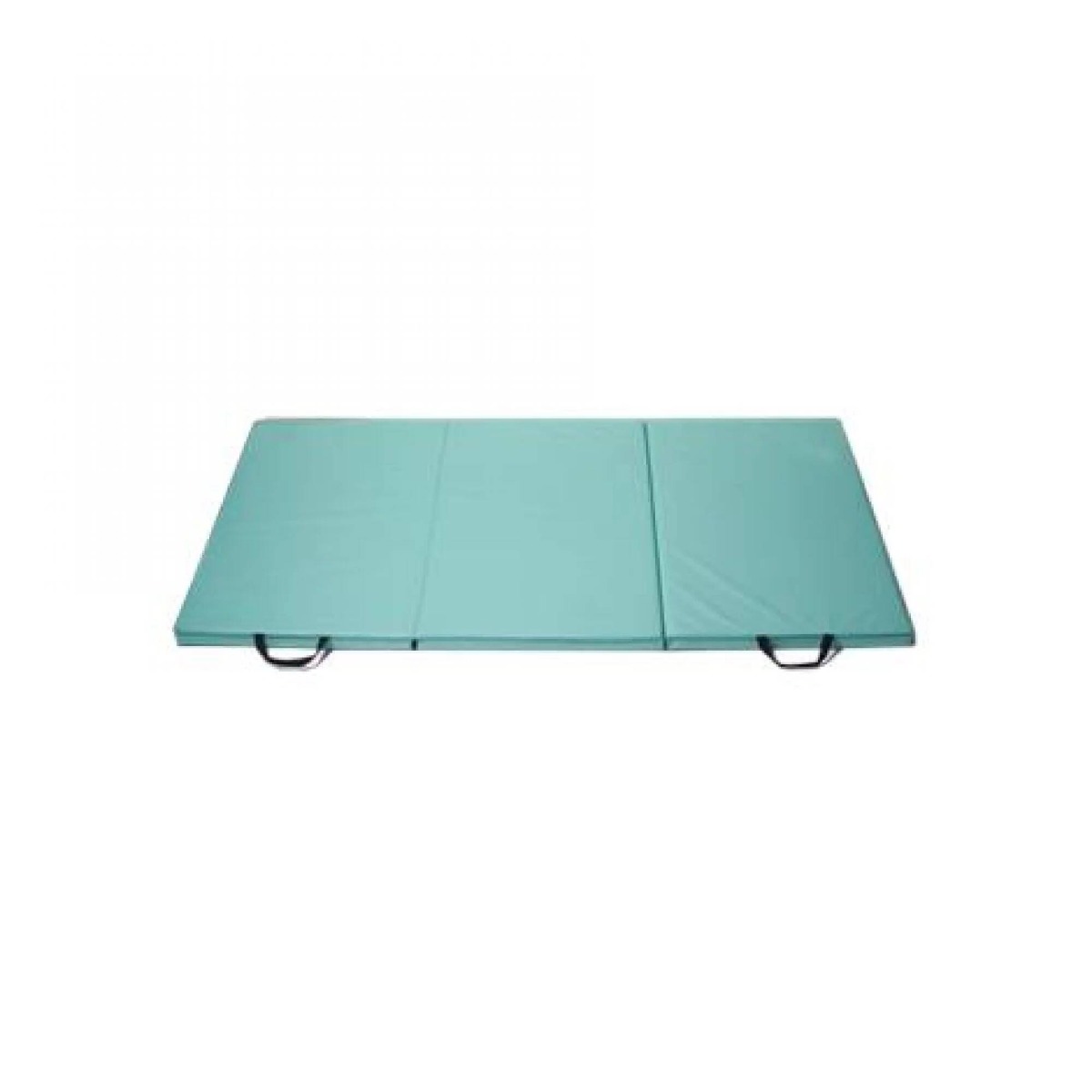 If your loved one is prone to falling out of bed, a fall mat can provide a safe place to land. Put the mat in place at night for a comfortable cushion in case your loved one falls out of bed. Then move it away when they are ready to get up in the morning.
This mat reminds you how to stand up properly so you don't fall. The non-slip mat reminds you to put your feet on the foot-shaped pictures, lean forward so your nose is over your toes, and then sit or stand. Standing and sitting with the right posture will help reduce falls around your house.
Exercise Products for Fall Prevention
Train your balance! Having good balance can help reduce your risk of falls. These exercise and fitness products will improve your balance and lessen your chance of falls.
Sit on this stability disc to improve your seated balance. The unstable wobble surface will work your core muscles and balance, all while you sit on a chair. This would be a very advanced option for standing balance, we recommend starting with Stability Trainers instead.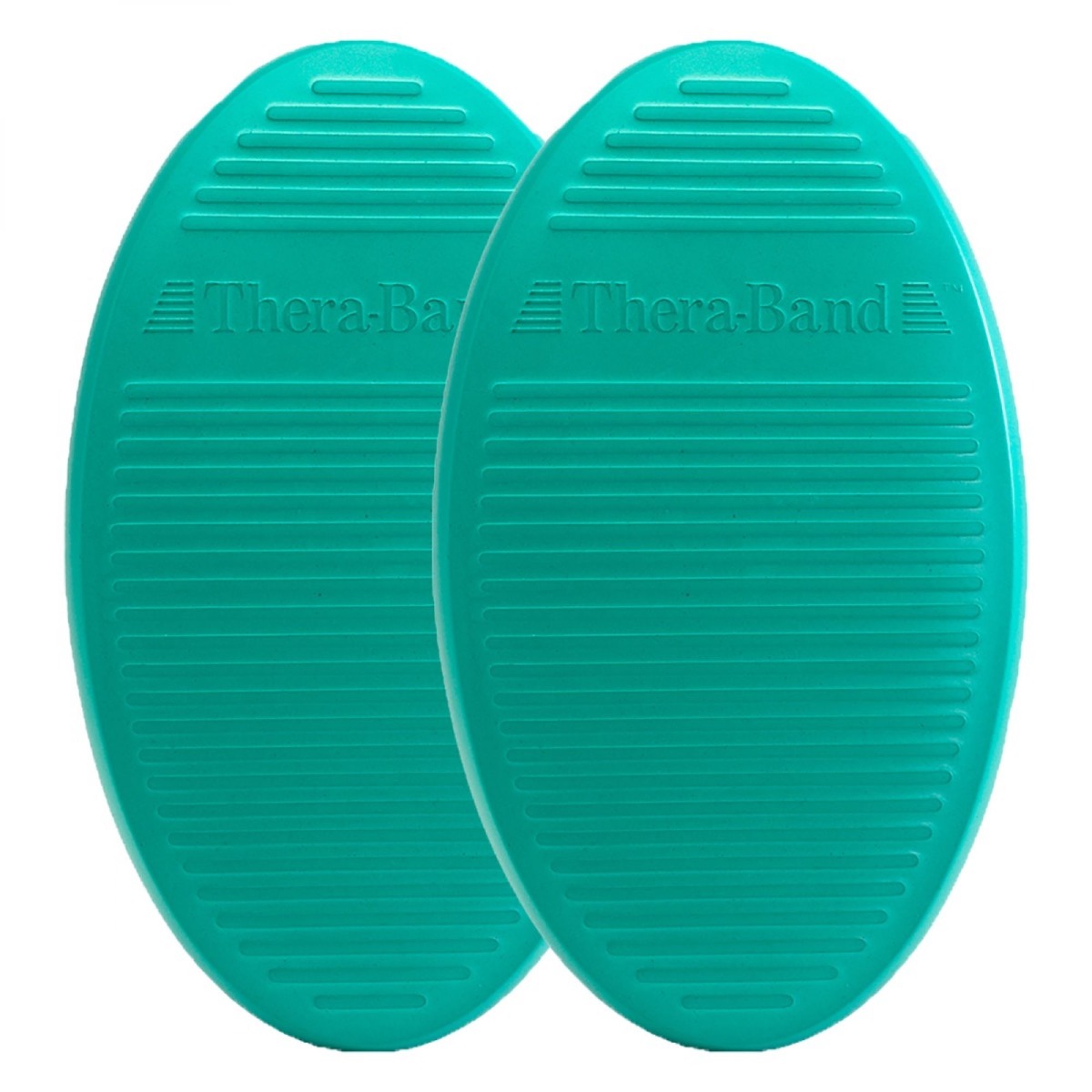 If you want to work on standing balance, use stability trainers. You can stand on a pair of firm trainers while holding onto a chair for support. Stand one one leg or use a softer trainer to add difficulty to your exercises.
An exercise ball is another fitness tool that you can use to improve your balance. You can sit on one of these balls while exercising. Better balance means a lower risk of falls!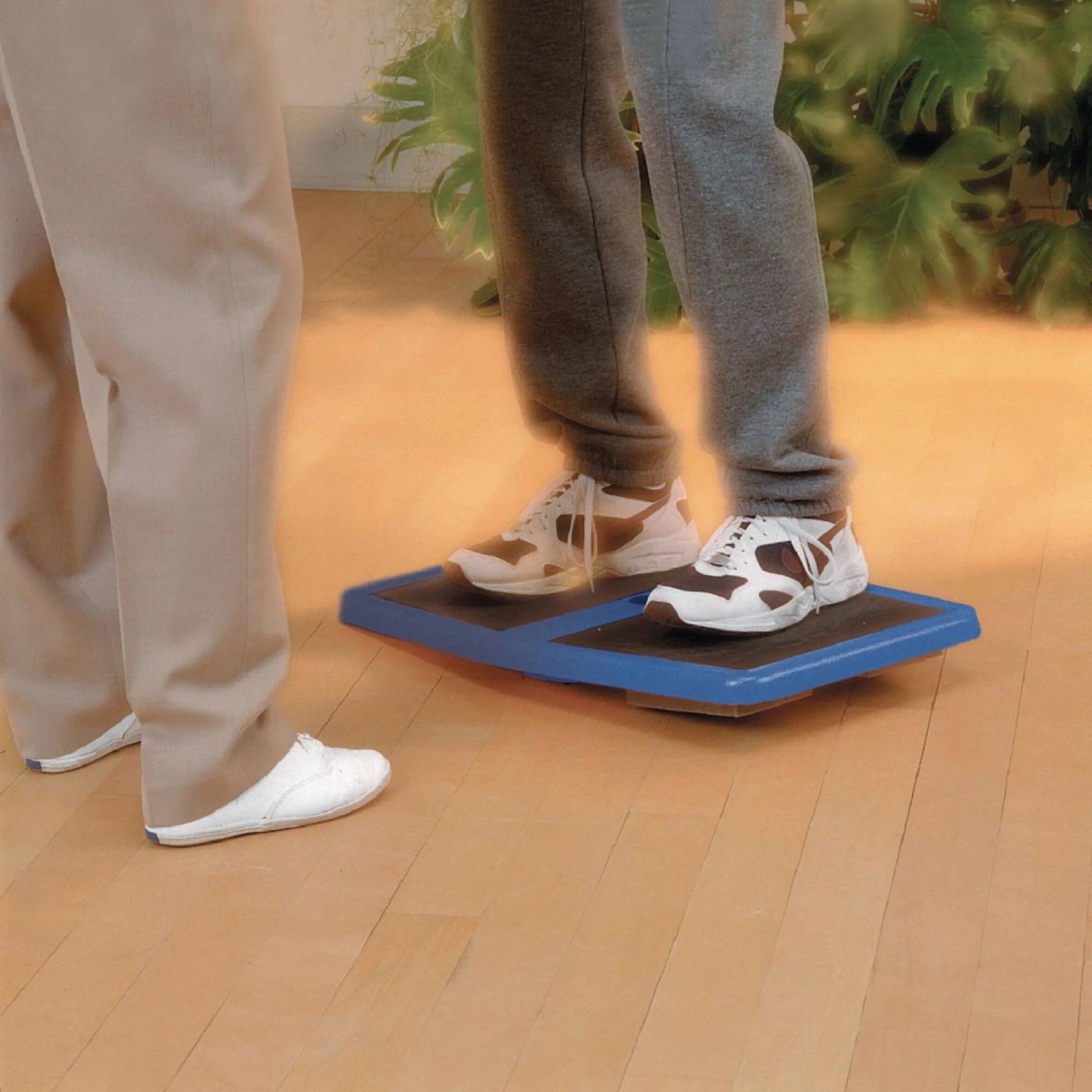 Looking for a training program? A Rolyan BEEP Board gives you audible input while improving your lateral balance. As you rock from side to side the board will beep, telling you to shift your weight and rock to the other side (until you hear another beep). Exercise with a partner who can help stabilize you for safety while training.
Mobility Aids for Fall Prevention
Mobility aids can play an important part in a fall prevention plan. If you have an unsteady walking gait, these products can provide support and help you stay on your feet.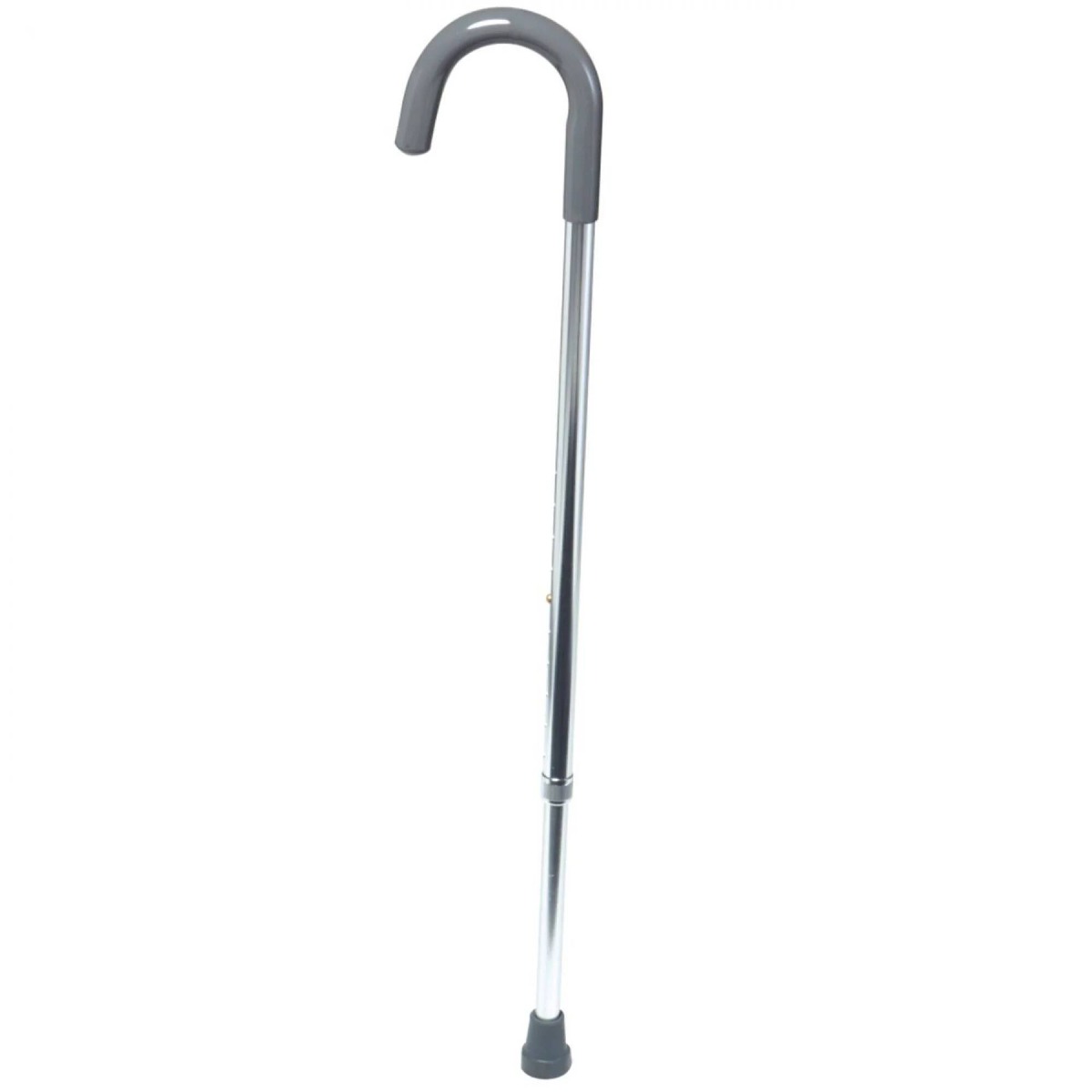 Mobility aids can give you stability while walking. If you just need a little extra support, a cane might be the perfect solution to keep you on your feet.
Larger users should use a bariatric cane for support. This heavy-duty cane is designed to provide support while walking for users up to 500 pounds.
If you need more support, a walker could be the right choice for you. It provides extra support and stability while you're walking. Front wheels make it easier to maneuver, while non-wheeled options are more stable. The Days Two Button Walker comes in wheeled and non-wheeled versions.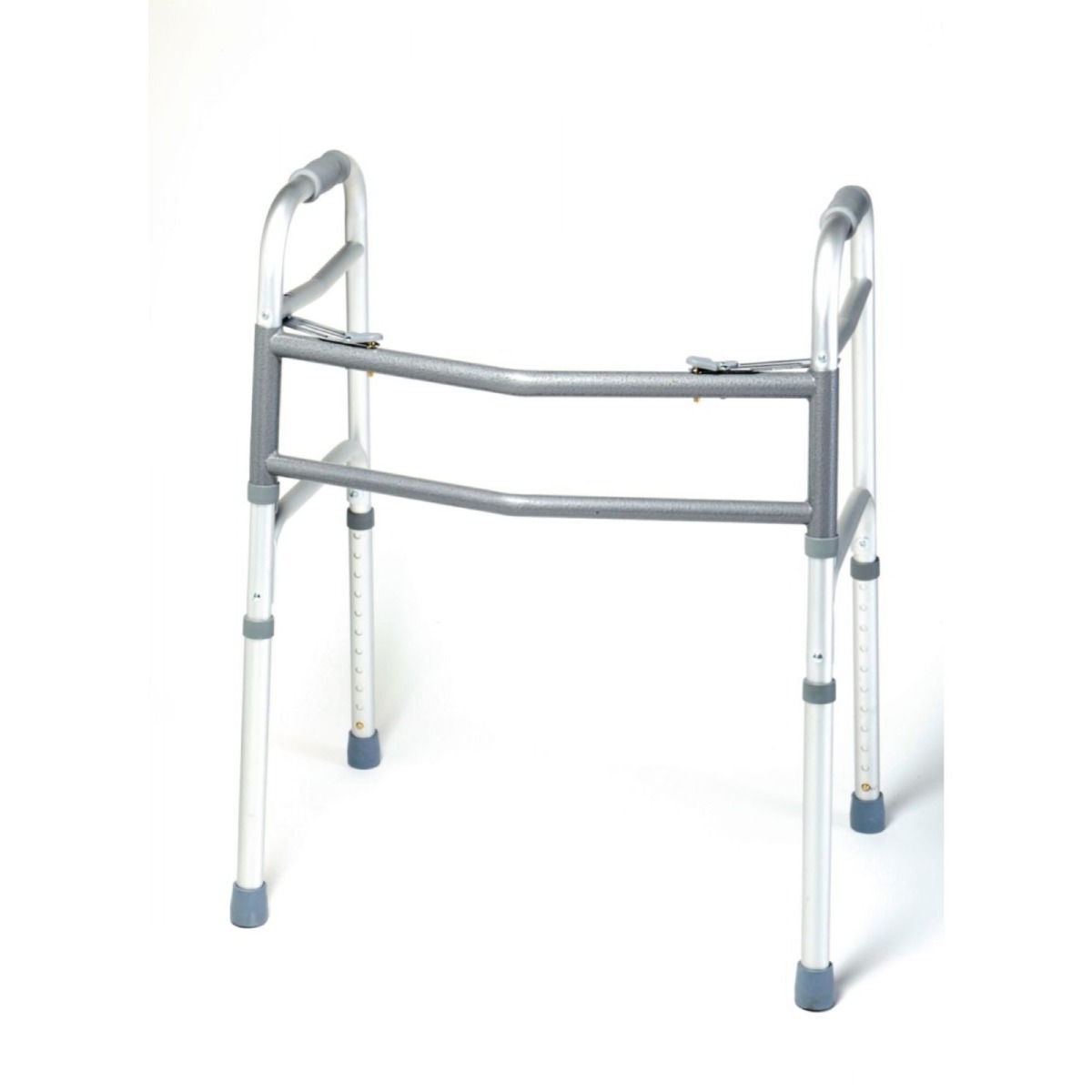 Strong and durable are two words that come to mind when describing this bariatric walker. Designed to support up to 700 pounds, the wider frame accommodates larger users who need support while walking. You can choose between a walker with or without wheels.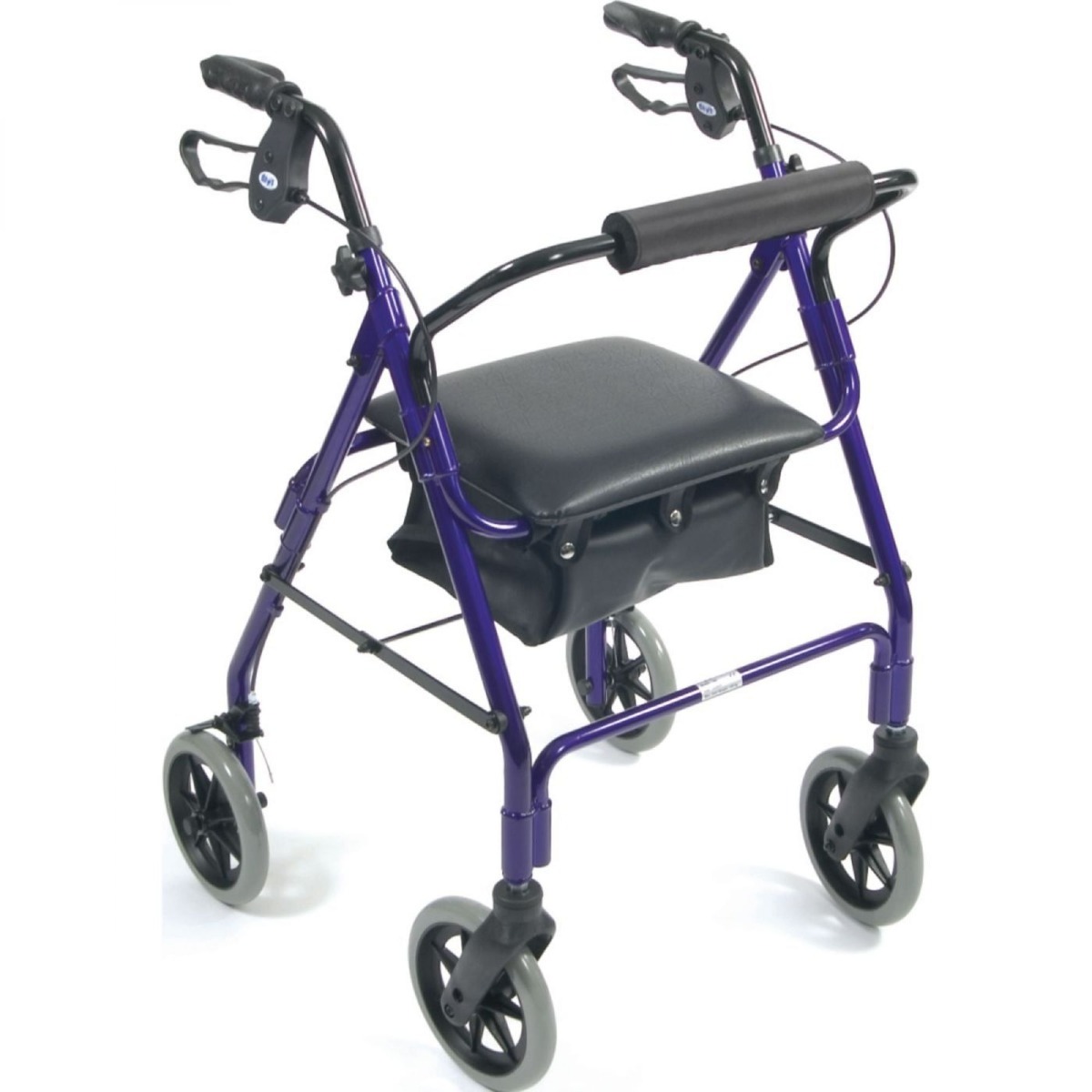 Rollators are similar to walkers but they have wheels on all four legs. They also have brakes. Rollators offer the most mobility, but they should only be chosen if you can control the wheels and brakes. The Days Rollator offers support while walking, a place to sit, and a small pouch for storage. It comes in both lightweight and heavy-duty options.
Other Fall Prevention Products
Still looking for the right fall prevention product? From preventative products, like non-slip socks, to protective products, like a 911 alert necklace, these products can reduce your chances of falling and help ensure you stay safe if you do fall.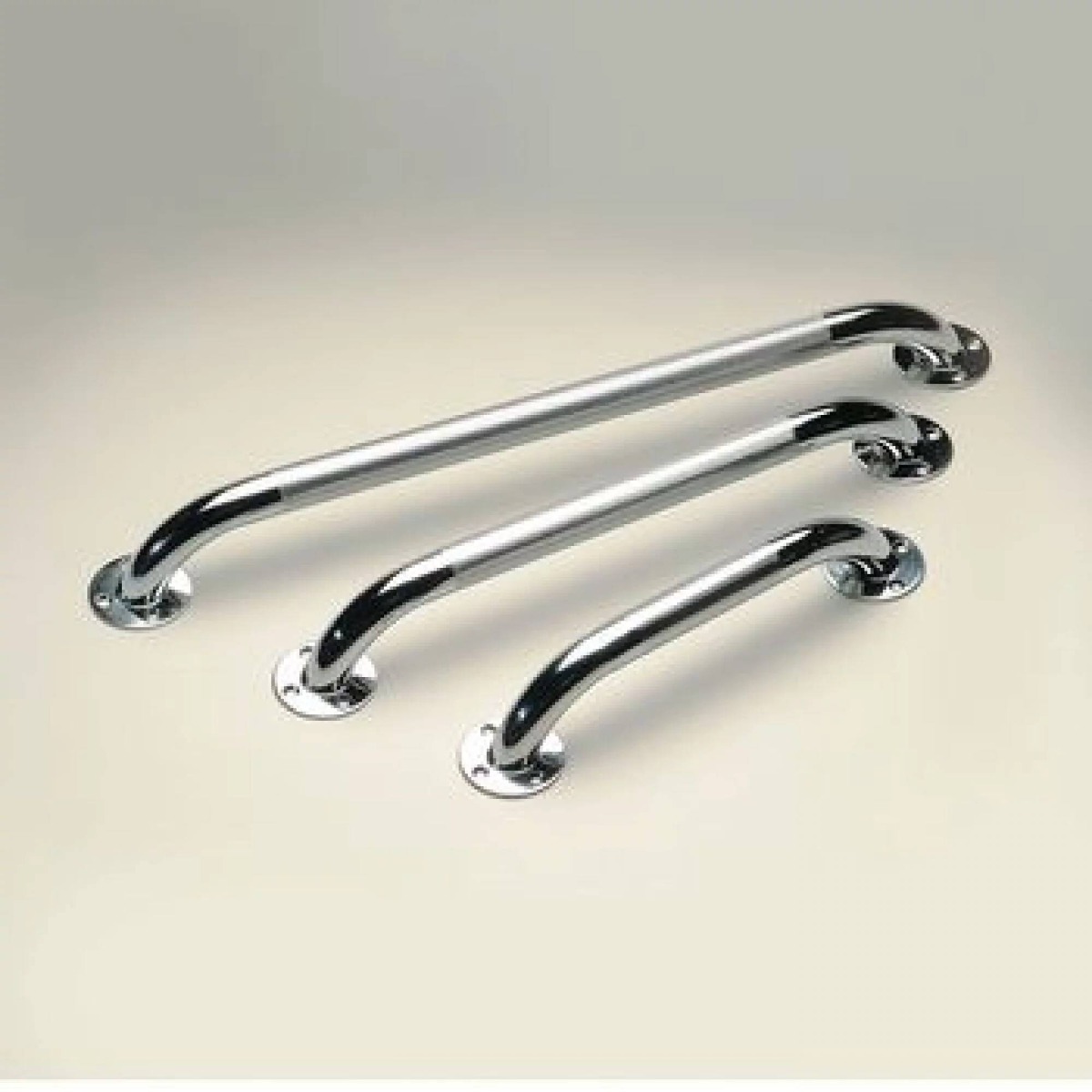 Place grab bars near stairs, garage steps, and other places where you could use an extra handhold. These attractive chrome-plated bars give you support and help reduce your risk of falls.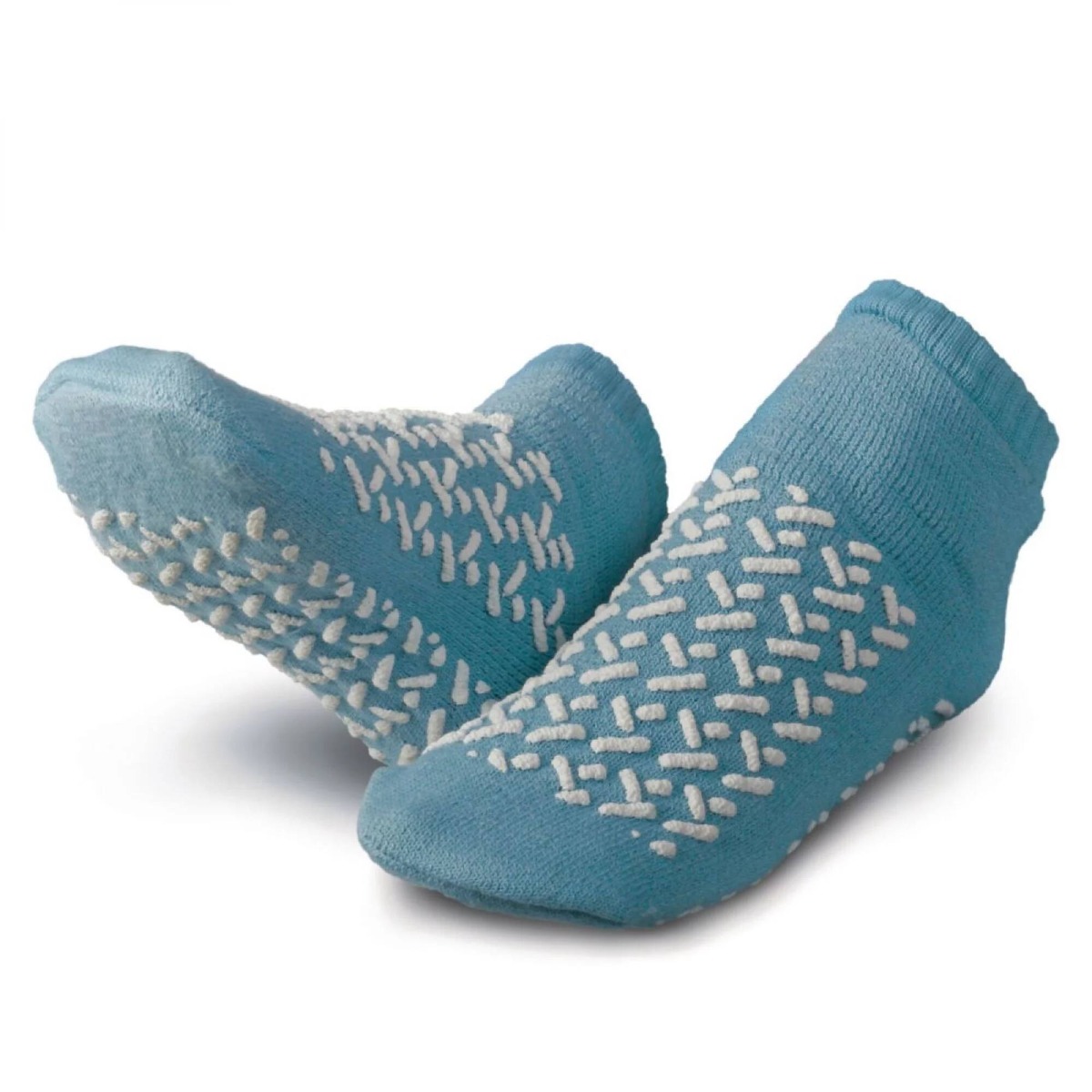 Worried about slipping in your socks? While wearing shoes inside can be great for fall prevention, they aren't always very cozy. These socks with treads on both sides will keep your feet warm and reduce your risk of falls.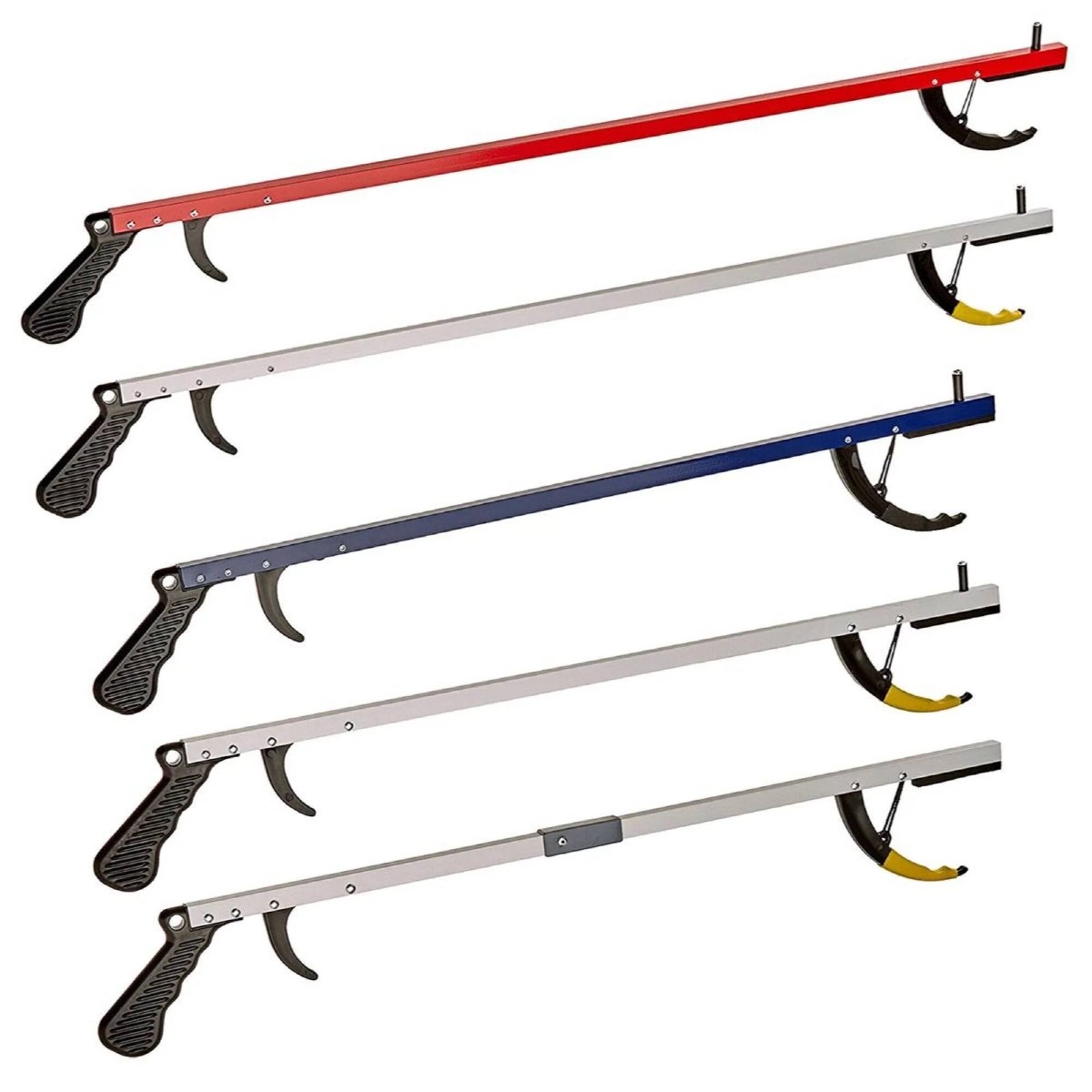 Stretching to reach into a cabinet or bending down to get something from the floor are both tasks that could turn into potential falls. A reacher makes it easier to grab hard-to-reach items and reduces your chance of falling. Sammons Preston Reachers come in many variations. Choose from multiple options from short to long, red to blue, folding to non-folding, and more.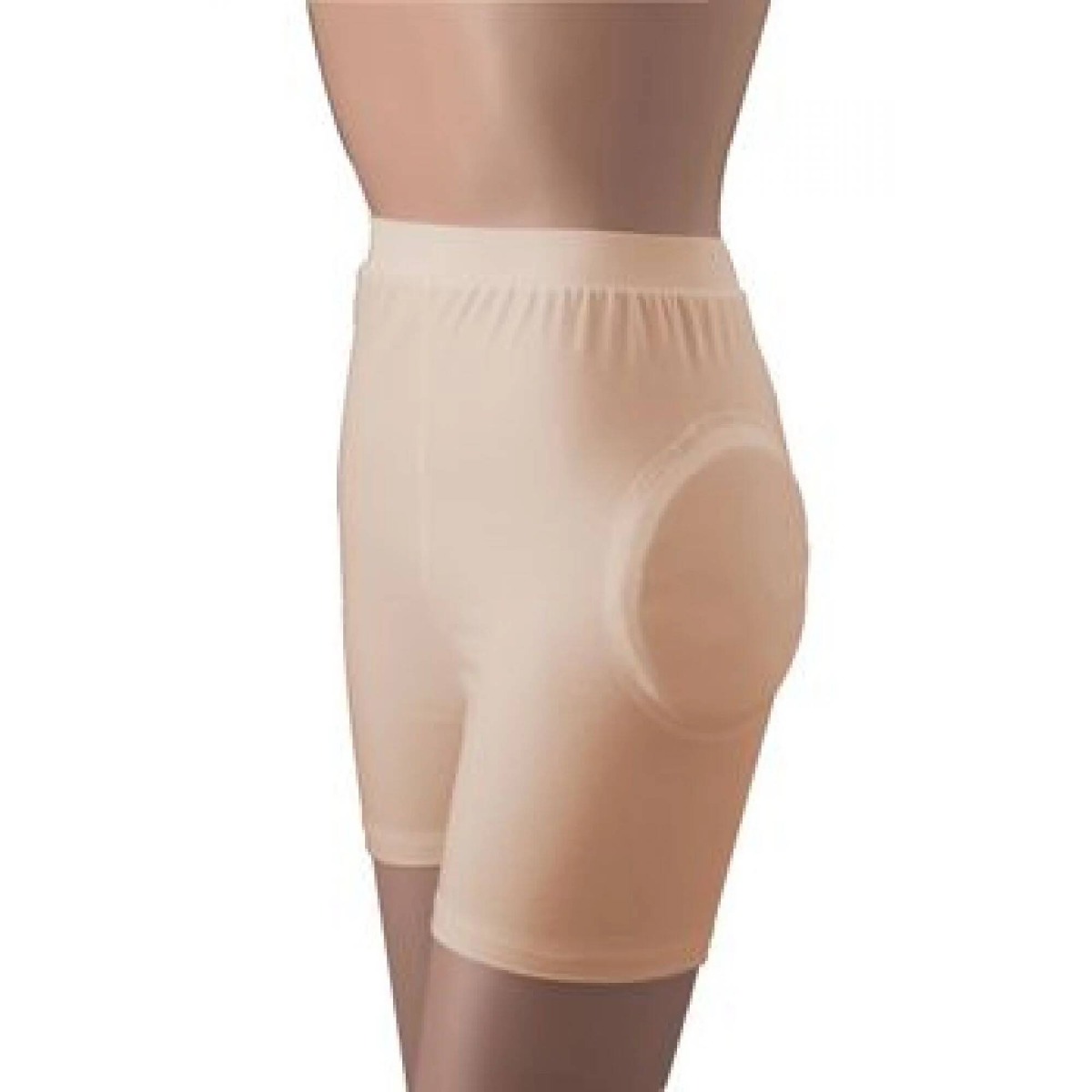 If you do fall, Posey Hipsters can reduce the possibility of injury. The padded briefs have shock-absorbing pads just where you need it most: over your hips to reduce your risk of hip fractures. Designed to be worn discreetly under clothing, they are another helpful fall prevention product.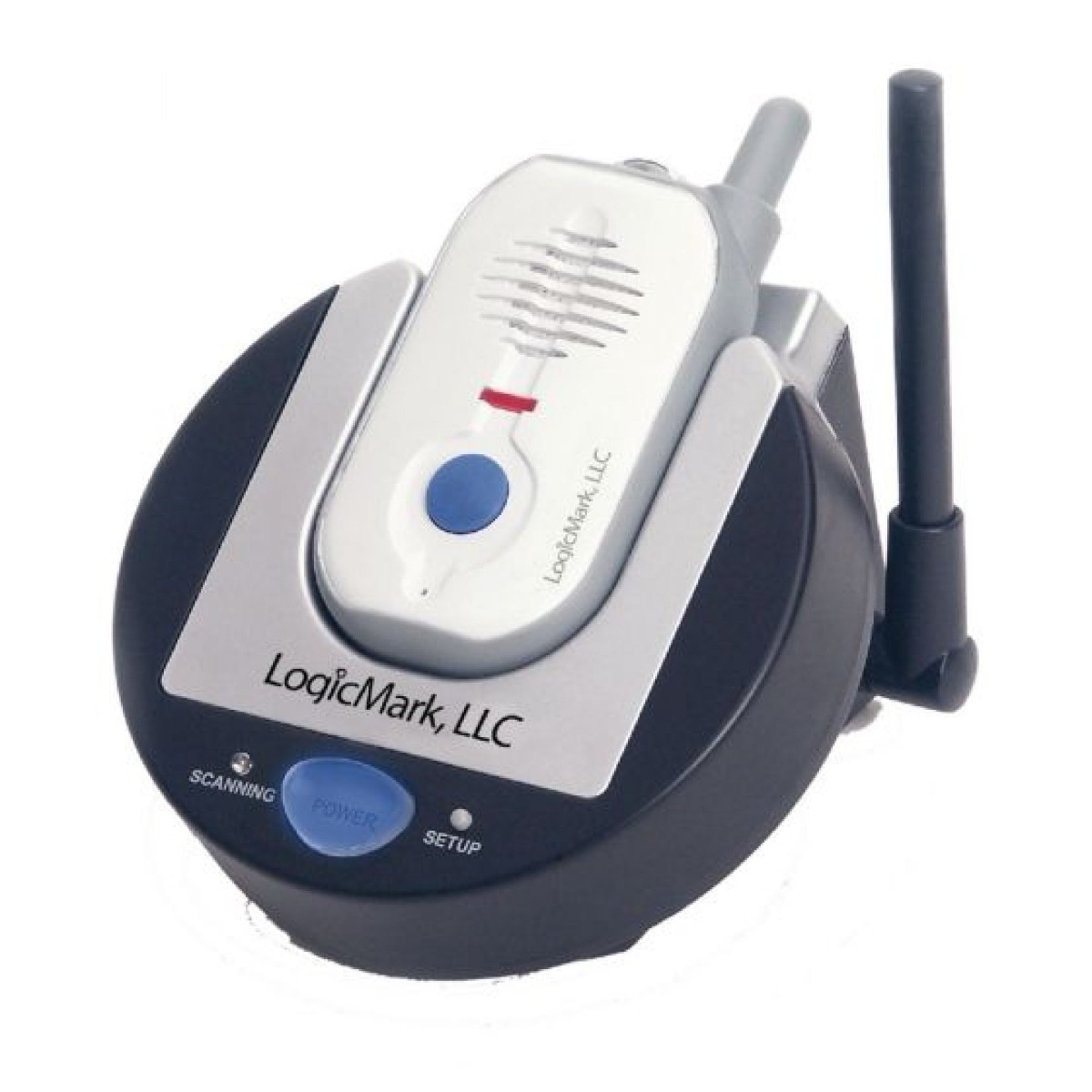 Another must-have product in case you fall is the Guardian Alert 911. Wear the device as a necklace, clip it to your belt, or slip it in your pocket, so you're prepared if you trip and fall. Pressing the button allows you to quickly call 911 if you fall and can't get up to reach a phone. Be prepared for fall emergencies with this alert pendant!
Preventing falls keeps you injury-free and independent. All of these products can help prevent falls or reduce your chance of injury if you do fall. With options for seniors to use at home and caregivers to utilize too, we hope you found a product (or products!) to fit your needs.
Keep reading to learn more about fall prevention, including tips on how to make your home safer!
References
National Council on Aging (NCOA). (n.d.). Fall Prevention Facts. Retrieved from https://bit.ly/1mxuQjq
Medical Disclaimer: The information provided on this site, including text, graphics, images and other material, are for informational purposes only and are not intended to substitute for professional medical advice, diagnosis or treatment. Always seek the advice of your physician or other healthcare professional with any questions or concerns you may have regarding your condition.