Falls can be scary and painful, and as you age, your risk of falling increases. Over 25% of older adults fall at least once each year, but you don't need to be part of that group.1 With the proper precautions and fall prevention products, you can stay on your feet and independent!
1. Grab Bars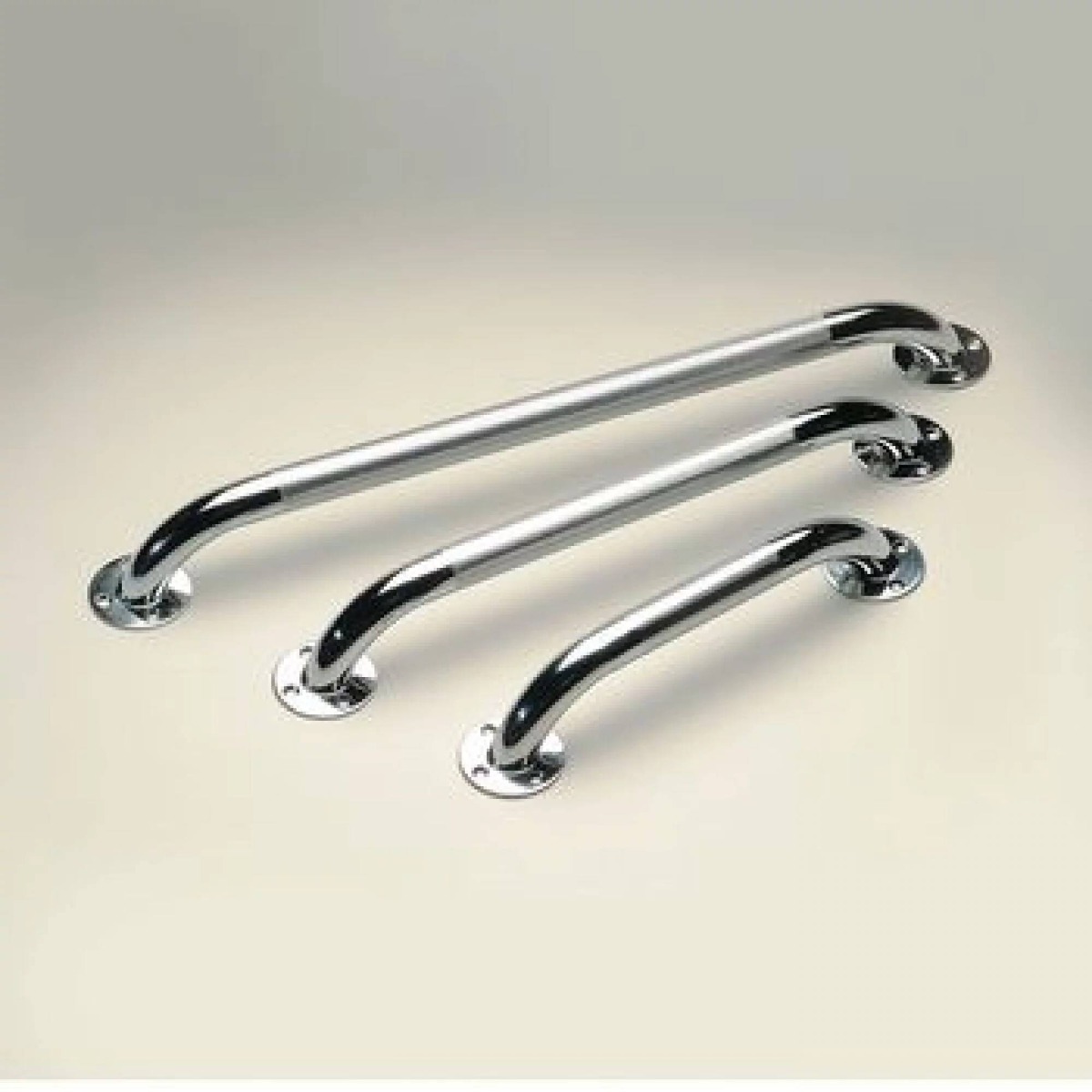 Grab bars offer support when navigating tricky areas like garage steps or the lip of a bathtub. Attractive chrome-plated steel grab bars can be added throughout your home for support when you need it.
Textured grab bars are the perfect addition to bathrooms because the surface makes them easier to hold onto even when wet. There are also grab bars that you can secure to the side of your tub as a sturdy place to hold when stepping in and out.
2. Bathroom Safety Aids
Bathing Aids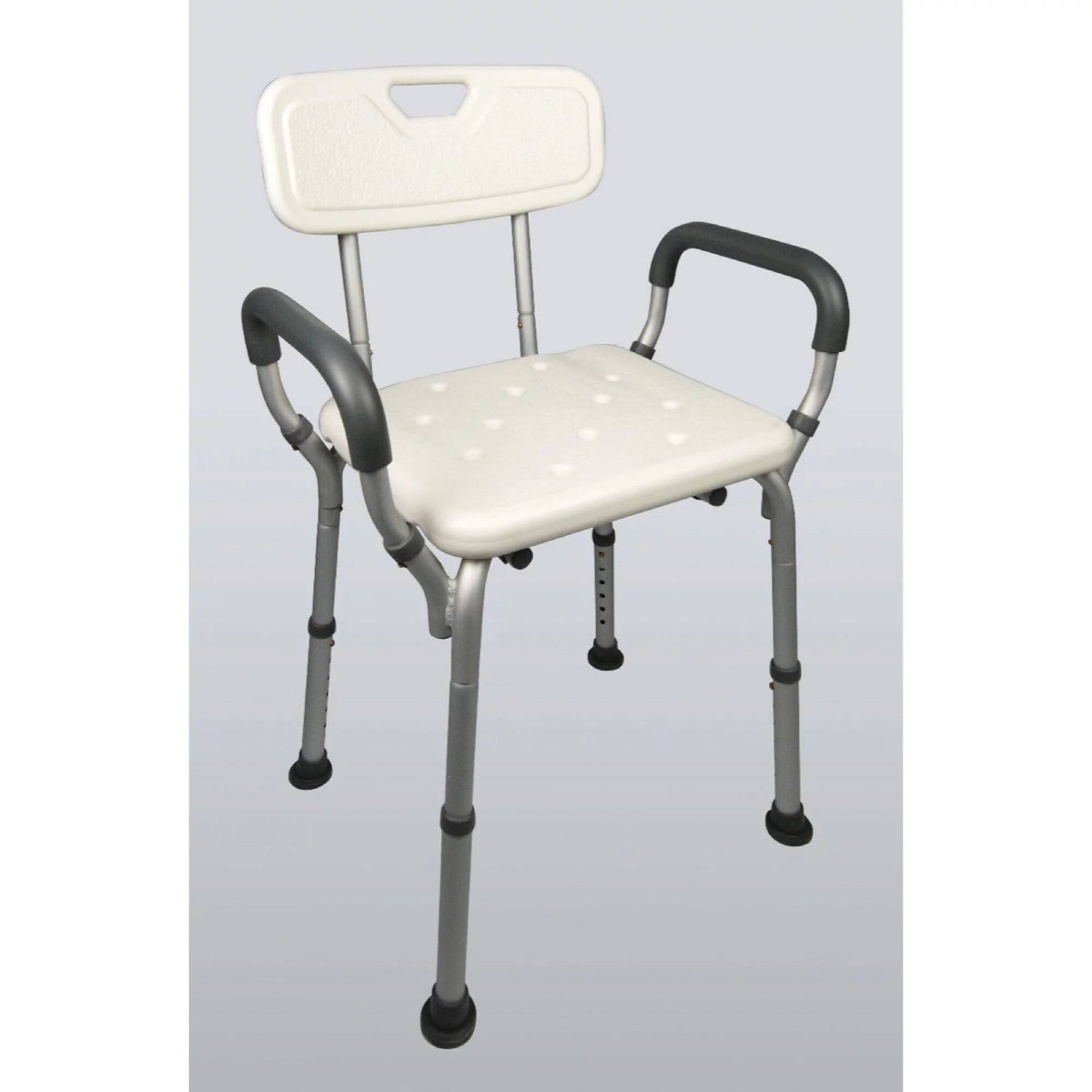 The slippery floors of showers and tubs can lead to painful fals. A bath mat or shower mat can increase your grip and reduce your chances of slipping.
If you're unsteady on your feet, a mat may not be enough. Sitting while you shower or bathe can help keep you safe. You have a variety of options to choose from including comfortable padded bath benches and shower chairs with holes for water drainage (and the reverse bath benches with drainage holes and shower chairs with padding). If you prefer bathing, using a bath lift can make it easier to get in and out of low tubs.
Toileting Aids
Using the toilet can be another fall hazard. A raised toilet seat makes it easier to sit and stand with less stooping or squatting. Another option is a toilet safety frame, a frame that adds armrests to your toilet, giving you a place to grip for support as you sit and stand. You can even combine the two by choosing a raised toilet seat with handles.
3. Non-Slip Socks with Treads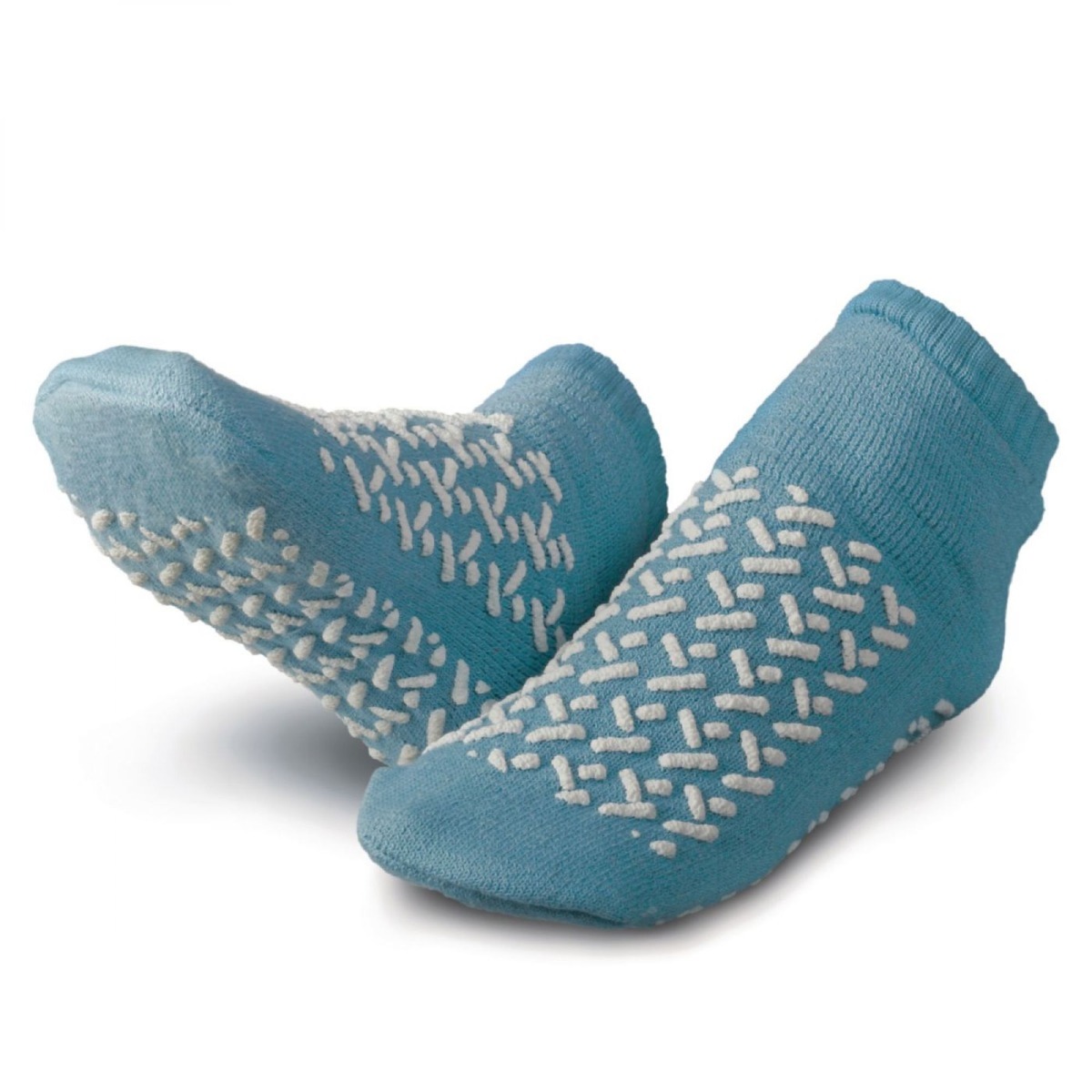 Shoes with non-slip soles are the best footwear for fall prevention, but many people don't like wearing shoes when they're inside their house. Get comfy by wearing warm socks with non-slip treads instead. The double-treads mean you're protected with non-slip grippers even if the socks twist.
4. Reacher Grabber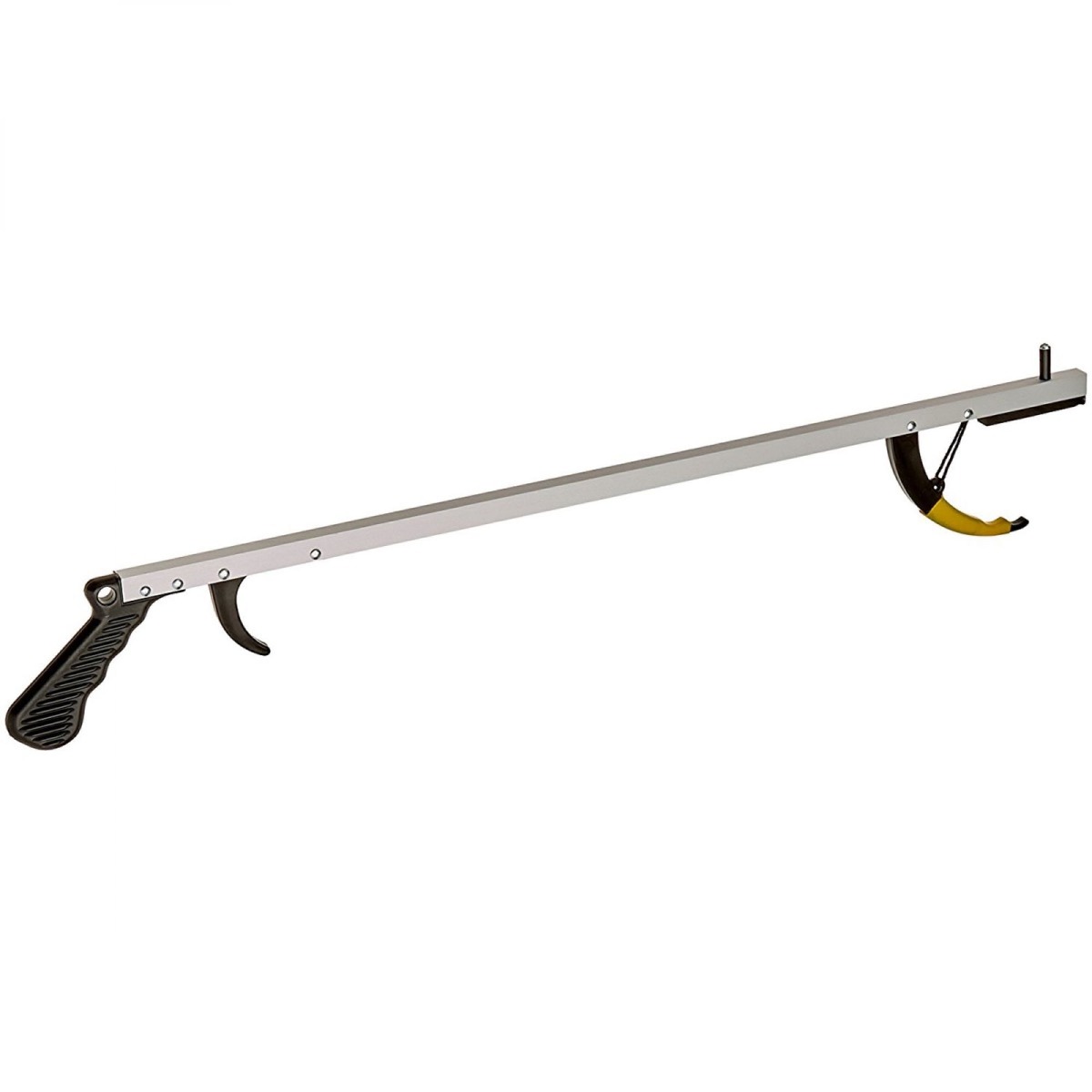 Standing on a ladder, or even a step stool to reach dishes in high cabinets or clothing on high shelves sets you up for a potential fall. As does bending down to pick up something you dropped, standing up too quickly, and feeling lightheaded. A reacher, as the name suggests, makes it easier to grab objects that would otherwise be out of reach. They're a must-have tool for seniors, making it easier to live your life and reduce your chances of a fall.
5. Mobility Aids
Canes
An unsteady walking gait increases your fall risk, but staying active is a crucial part of preventing falls. What can you do to stay safe and mobile? Talk to your doctor about using a mobility aid. If you only need a little support, a basic cane can help you stay stable. If you need more help, try a quad cane - the four feet offer more stability than a single tip cane.
Walkers and Rollators
If you need more support than what a cane offers, consider using a walker or rollator. A walker comes in non-wheeled options for extra stability and front-wheeled options to make movement easier. A rollator has four wheels making it easy to move, as long as you can control it using the hand brakes. They also have a seat for resting that often has storage underneath.
Bonus: Products to Keep You Safe if You Fall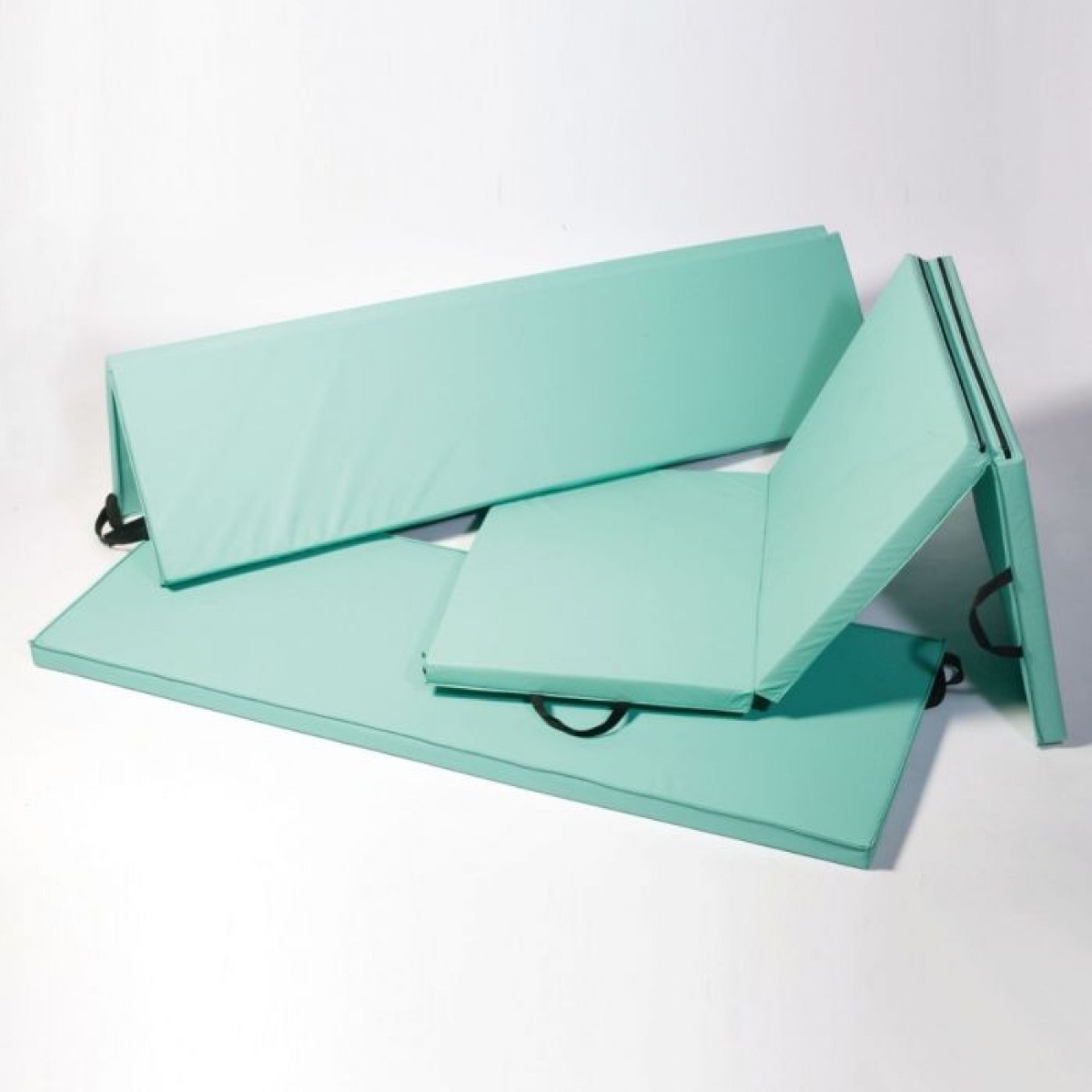 Sometimes, despite all of your precautions, falls still happen. Being prepared can help reduce your risk of injury. A padded fall mat provides cushioning in case you accidentally roll out of bed or fall while getting in or out of bed.
Another padded protection option are hip protectors, like the Posey Hipsters. Over 95% of hip fractures are caused by falling, but hip protectors can help cushion boney areas to protect them and reduce your risk of injury.2
Complete an important safety step by ensuring there is a phone on every level of your home that you can reach from the ground, in case you fall and can't stand up. For extra security, you can wear a Guardian Alert 911. The simple device can be worn as a necklace or clipped to a belt ensuring you can reach 911 at the press of a button. It's another way to stay safe in case of emergencies.
5 More Fall Prevention Tips
Remove all rugs from your home. Rugs are a major tripping hazard and your home will be safer without them. If you absolutely can't part with a rug, make sure it's firmly tacked down with double-sided tape or a non-slip mat and check regularly to make sure the rug stays in place.
Make sure any electrical, charging, or cable cords are coiled next to the wall and out of your walking path. Don't run any cords underneath rugs, as this could become a fall hazard.
Install nightlights from your bedroom to your bathroom so you can see if you need to get up in the middle of the night.
Be careful on the stairs, take your time and go slowly. Keep your stairs free from clutter and add non-slip treads to wooden stairs to reduce your risk of falls. Your stairs should be well-lit and have handrails on both sides for security and support.
Keep important emergency numbers posted on your refrigerator. This makes them easy to access if you have an emergency.
Keep reading to learn more fall prevention information!
References
CDC. (2017). Important Facts About Falls. Retrieved from https://bit.ly/2mjZik6
CDC. (2016). Hip Fractures Among Older Adults. Retrieved from https://bit.ly/2vTKMkM
For more information, check out these articles:
Medical Disclaimer: The information provided on this site, including text, graphics, images and other material, are for informational purposes only and are not intended to substitute for professional medical advice, diagnosis or treatment. Always seek the advice of your physician or other healthcare professional with any questions or concerns you may have regarding your condition.