As you get older, it may be difficult to stand or keep your balance while in the shower. A shower chair or bath bench offers the support you need while bathing. With so many options, it can be difficult to decide on the right chair or bench. This guide will help you pick the best option for your space!
Shower vs. Bath
Your first decision will be picking based on whether you have a shower or a bath.
If you have a shower, you'll want to look at your shower chair options that are designed to rest on the shower floor. If you have a bathtub or a tub shower combo, you'll want to look at bath bench options that fit into your tub.
Looking for more bathing aids? Check out your options!
The Best Shower Chairs for Seniors
Ready to choose your perfect shower chair? These choices are divided into four sections to help narrow down your options.
Non-padded shower chairs usually have holes for drainage.
Padded shower chairs are comfortable during use.
Bariatric shower chairs have a higher weight capacity.
If you're looking for additional features, check out shower chair and commode combos.
Make your choice:
Non-Padded Shower Chairs
Homecraft Tall Shower Stool

Lightweight, adjustable, and convenient this stool is easy to move and has rubber feet to stabilize it.

Homecraft Shower Chair

An adjustable, rust-resistant shower chair with supportive back and drainage holes lets you sit while bathing.

Homecraft Shower Chair With Back and Arms

This sturdy shower chair with back, padded arms, and drainage holes allows you to sit during your shower.
Padded Shower Chairs
Homecraft Shower Corner Stool

A comfortable, padded shower stool tucks into the corner to save space in your shower and give you a convenient place to sit.

Homecraft Lightweight Padded Shower Chair

Enjoy a padded seat and backrest while you shower. Get easy access by flipping back the armrests, then use them for support while showering.
Bariatric Shower Chairs
Homecraft Heavy Duty Shower Stool

Wider and stronger than a typical shower chair, this non-padded supportive chair has a backrest, armrests, holes for drainage, and a weight capacity of 450 pounds.

Homecraft Sherwood Plus Bariatric Shower Stool

This padded shower chair with armrests is available with or without a backrest for extra support. It has a weight capacity of 560 pounds
Shower Chairs with Additional Features
Shower/Commode Chair

This 3-in-1 chair can be used as a shower chair, commode, or over the toilet safety frame. It includes swing away arms, a safety belt, a mesh backrest, and locking wheel casters and must be pushed by an attendant.

Homecraft Self-Propelled Shower/Commode Chair

This shower chair and commode combo is self-propelled, allowing increased independence. Lightweight, rust free, and comfortable, this chair includes front brake wheels and swing away, detachable footrests.

Roll-In Buddy + Tilt

This shower and commode chair has a tilt feature for easier bathing by a caregiver. It also has removable/adjustable footrests, foldaway/removable arms, a neck rest, and a safety belt.
The Best Bath Benches for Seniors
Want to choose your perfect bath bench? Find your best fit.
A traditional bath bench offers support as you bathe and come in non-padded and padded options.
A sliding bath bench makes it easier to transfer in and out of the bathtub.
A bath lift lowers and raises allowing you to take a bath without needing to lower and raise yourself into the tub.
Make your choice:
Bath Benches
Homecraft Bathtub Transfer Bench

Designed to fit in your bathtub, this transfer bench and bath chair offers sturdy support. The bench features a backrest (which can be reversed to fit your space), armrest, drainage holes, and suction cup feet.

Homecraft Padded Transfer Bench

Prefer a padded bench? This comfortable seat provides support while you bathe. The bench has suction cup feet to keep it in place, a backrest (which can be reversed), and an armrest for support.
Sliding Bath Benches
Sliding Transfer Bench

Make transfers easier with this sliding bath bench. The seat slides and locks into place at either end. Plus, the seat and backrest feature a non-slip texture.

Swivel Sliding Transfer Bench

Similar to the sliding transfer bench, this option has a bonus feature, a swivel seat! The seat locks every ninety degrees making it easier to enter and exit from your tub.
Bath Lift
Bathmaster Sonaris2 Bath Lift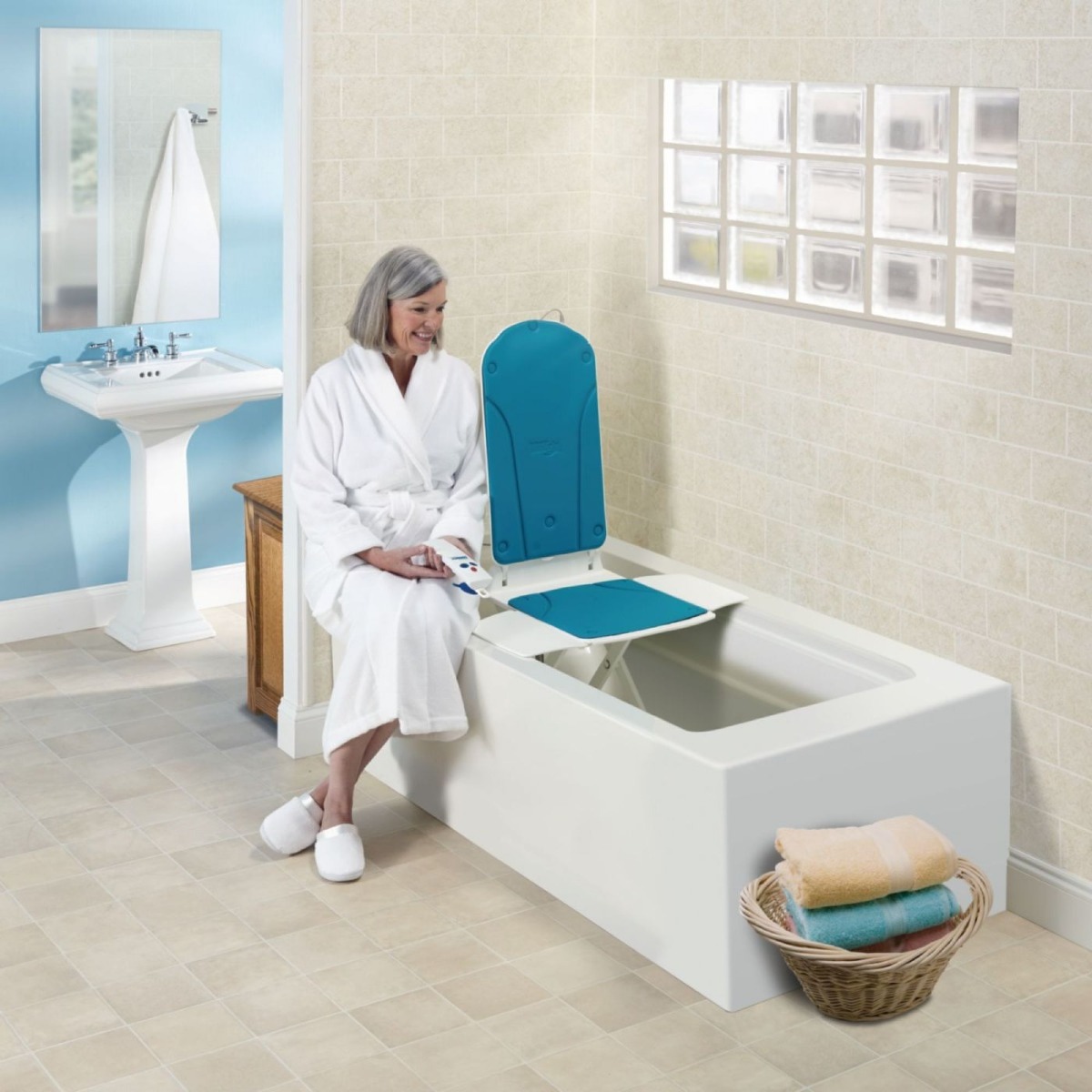 Prefer to sit in your bathtub? As you age, it can be difficult to get in and out of the tub. A bathlift lets you enjoy a relaxing soak without struggling to sit or stand. With single button operation and build-in safety features, is this the bath lift you've been looking for?
Looking for more bathing aids?
There are a variety of aids that can make it easier to take a bath or shower. Some make it easier to bathe independently while others help reduce your chances of a slip and fall. Check out our top 5 suggestions!
2 Aids to Make Independent Bathing Easier
1. Handheld Shower Spray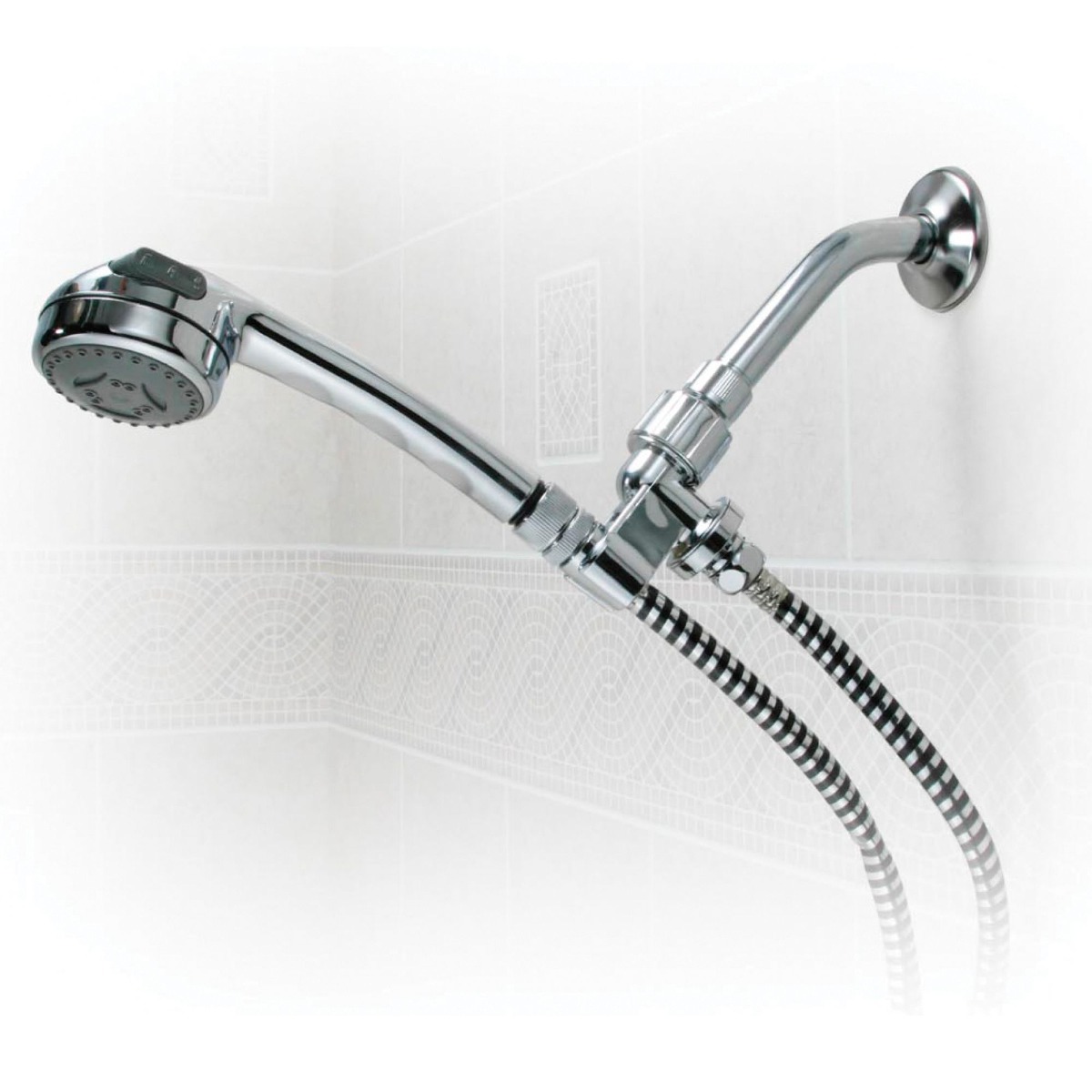 The Homecraft Deluxe Massage Shower Spray is a massaging showerhead that features three spray options. It's easier to bathe while sitting down if you use a handheld shower spray. It can also be used as a traditional showerhead, fitting the needs of everyone using the shower.
2. Long Handled Bath Sponge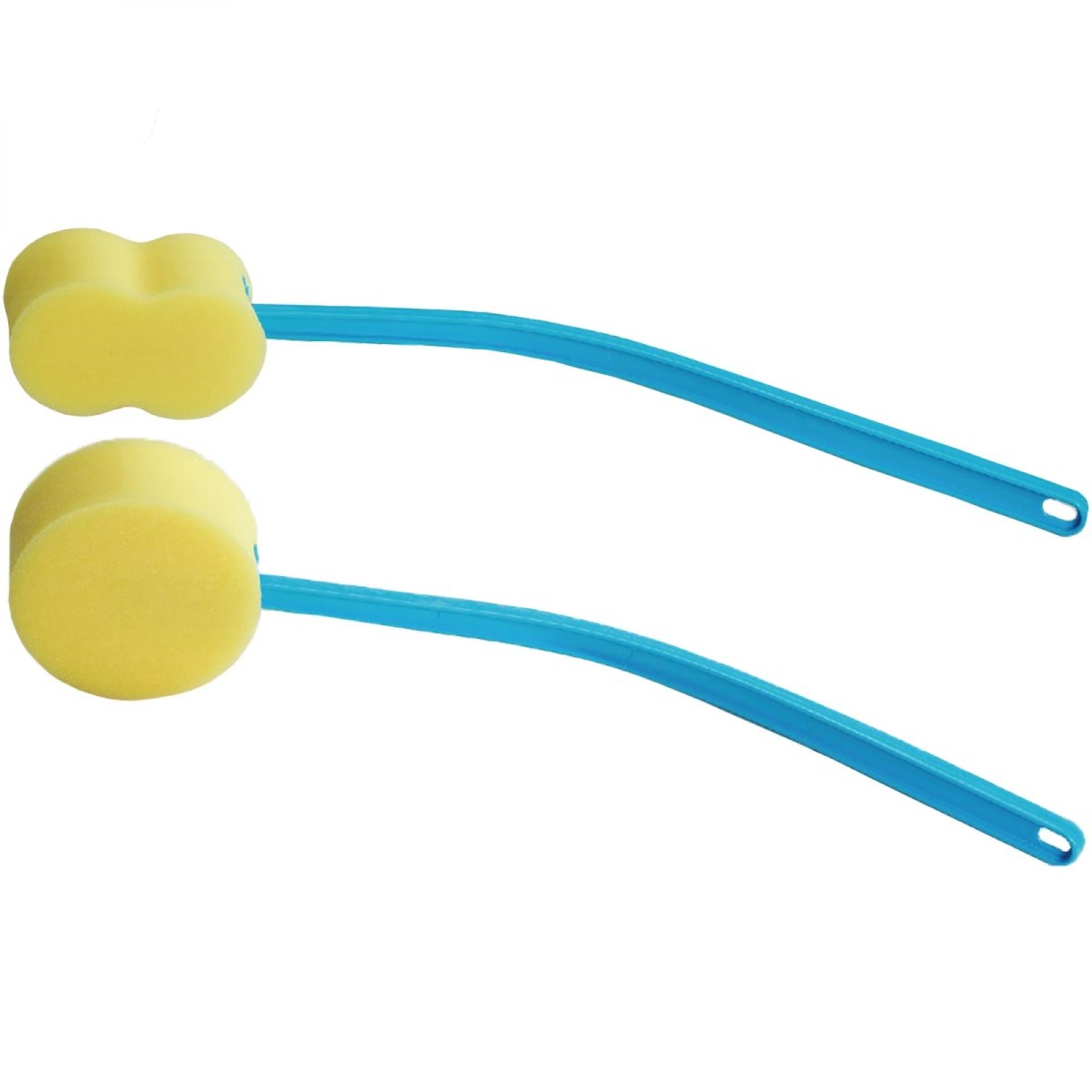 A long handled bath sponge makes it easier to clean hard-to-reach areas. A bendable sponge allows you to bend the sponge to the perfect angle when cleaning your back. Or choose a bath sponge and toe washer combo to reduce the amount of bending and twisting to reach your back or feet while bathing.
3 Aids to Help Prevent Slips and Falls
1. Bath or Shower Mat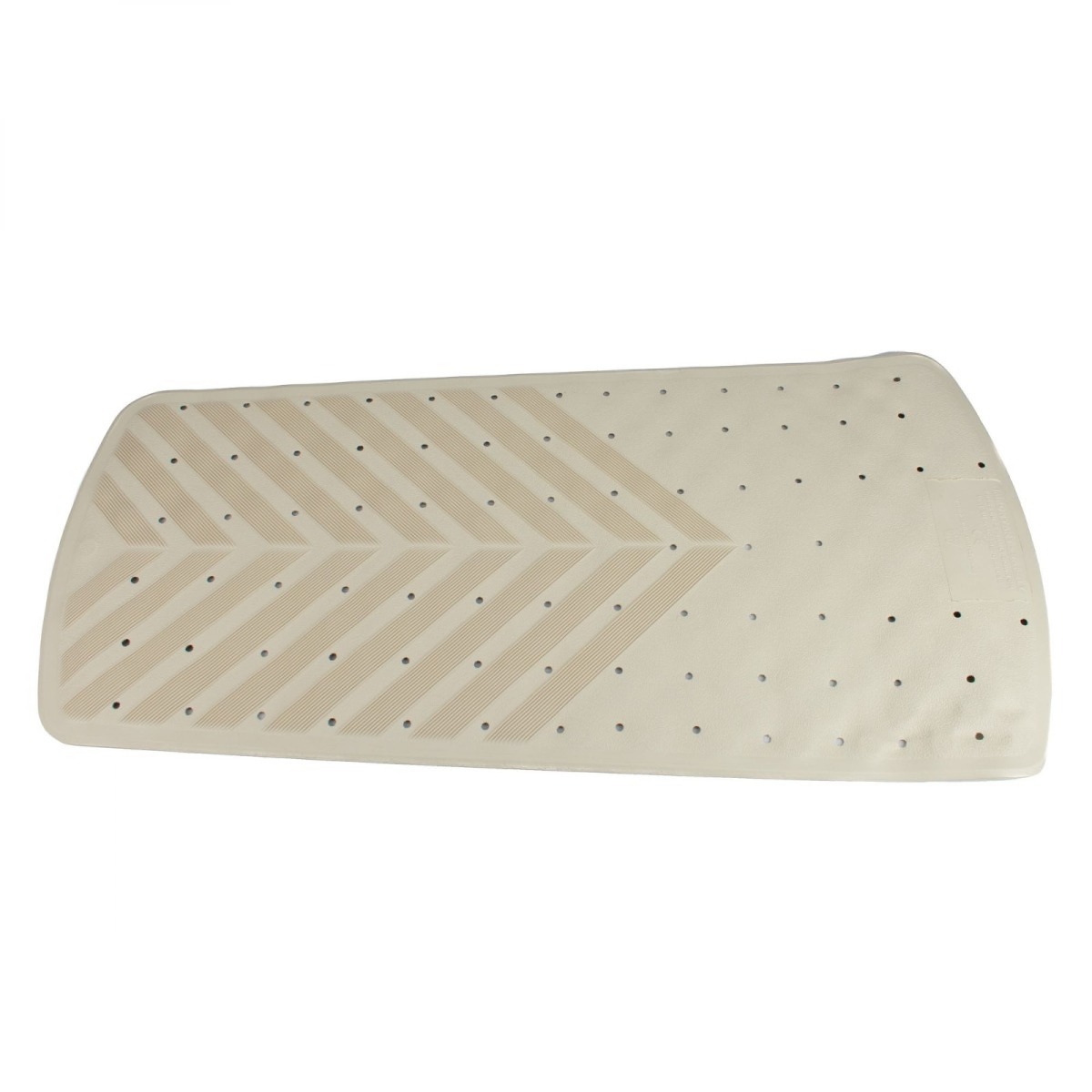 Reduce your risk of slipping while sitting or standing. A shower mat or bath mat suctions onto the floor and has holes for drainage. It provides traction to help you bathe safely.
2. Grab Bar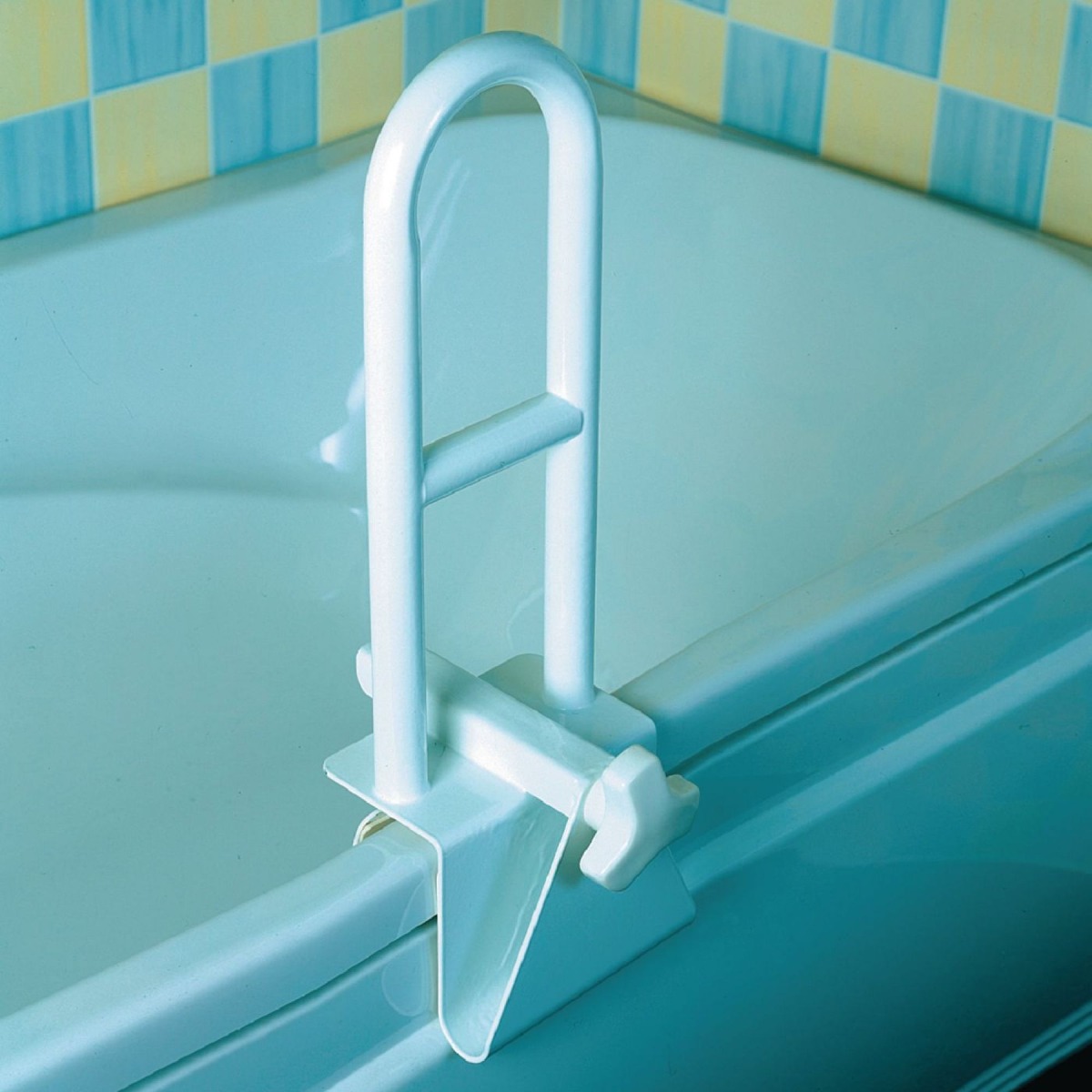 A grab bar offers a secure place to hold as you get in or out of your bathtub or shower. This bathtub grab bar attaches to the side of your tub to provide stability. If you use a shower or bath, you can mount a chrome-plated steel grab bar for support while getting in and out or while sitting or standing from the toilet.
3. Grab Bar Grips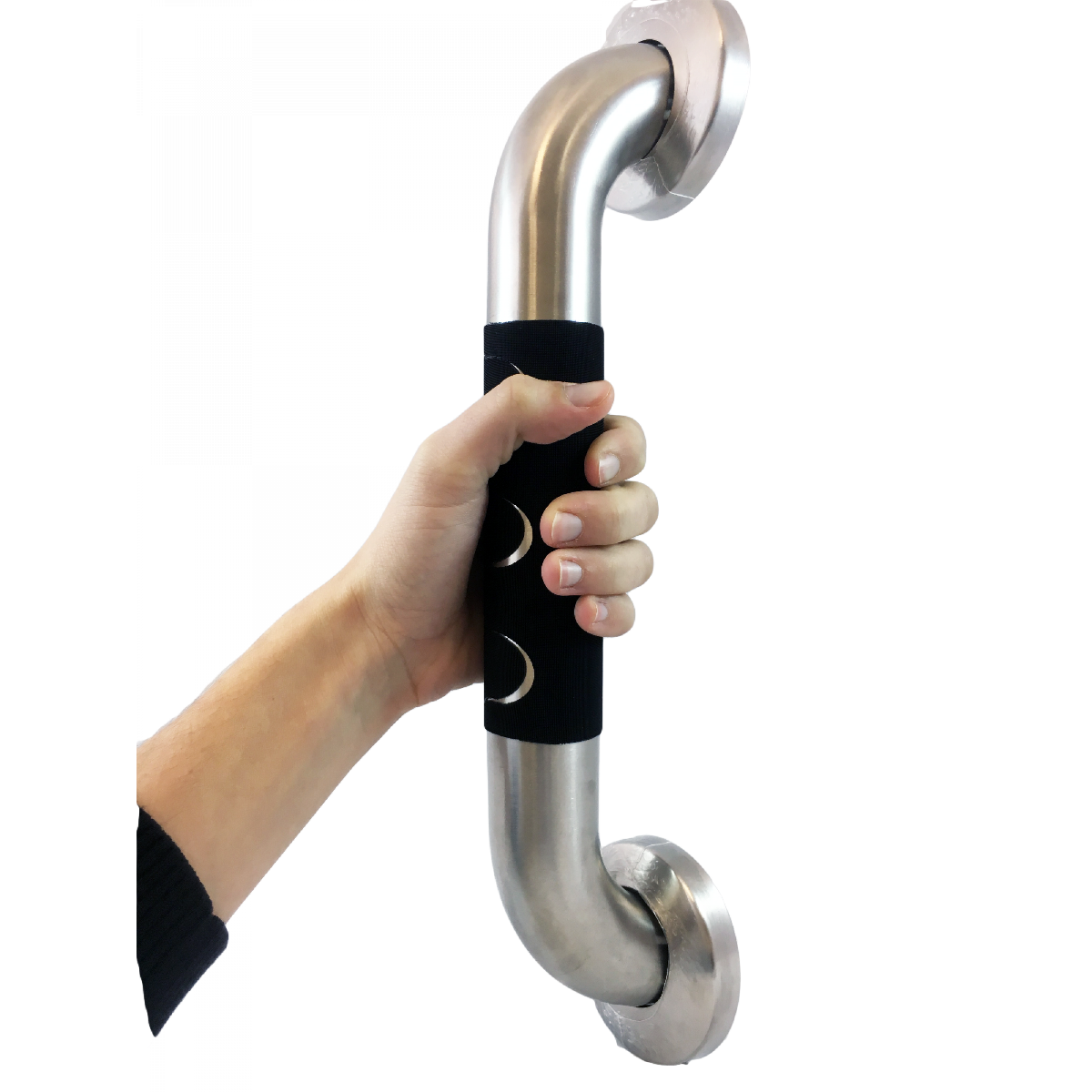 Already have a grab bar? Or want to increase the friction on your new grab bar? HoldFast Grips provide a superior grip, enhancing safety and stability. They're easy to apply, just peel and stick. The grips are perfect for bathrooms to help reduce your risk of falls.
Looking for more options?
Check out all of our bathing aids from shower chairs to bath benches and more!
For more information, check out these articles:
Medical Disclaimer: The information provided on this site, including text, graphics, images and other material, are for informational purposes only and are not intended to substitute for professional medical advice, diagnosis or treatment. Always seek the advice of your physician or other healthcare professional with any questions or concerns you may have regarding your condition.