As you get older, do you find it more difficult to sit and stand after using the toilet? You're not alone. It's one of the common problems people face as they age. You might also have trouble making it to the bathroom on time. But there are several toileting aids that can help solve these challenges and let you stay independent!
Find the best solution for your toileting needs!
The Best Toilet Surrounds and Safety Frames
Homecraft Adjustable Toilet Safety Frame

This height adjustable, economical safety frame easily mounts onto your existing toilet. The aluminum frame offers support for people arthritis or poor balance, and those recovering from hip or knee surgery.

Homecraft Adjustable Toilet Surround

Available in aluminum and bariatric steel, this height adjustable toilet surround has comfortable padded grips that you can hold as you sit and stand from the toilet. Plus, it's easy to move to use with a different toilet or when not in use.
Worried about splashing? A splash guard can be fastened to your toilet to deflect any accidents.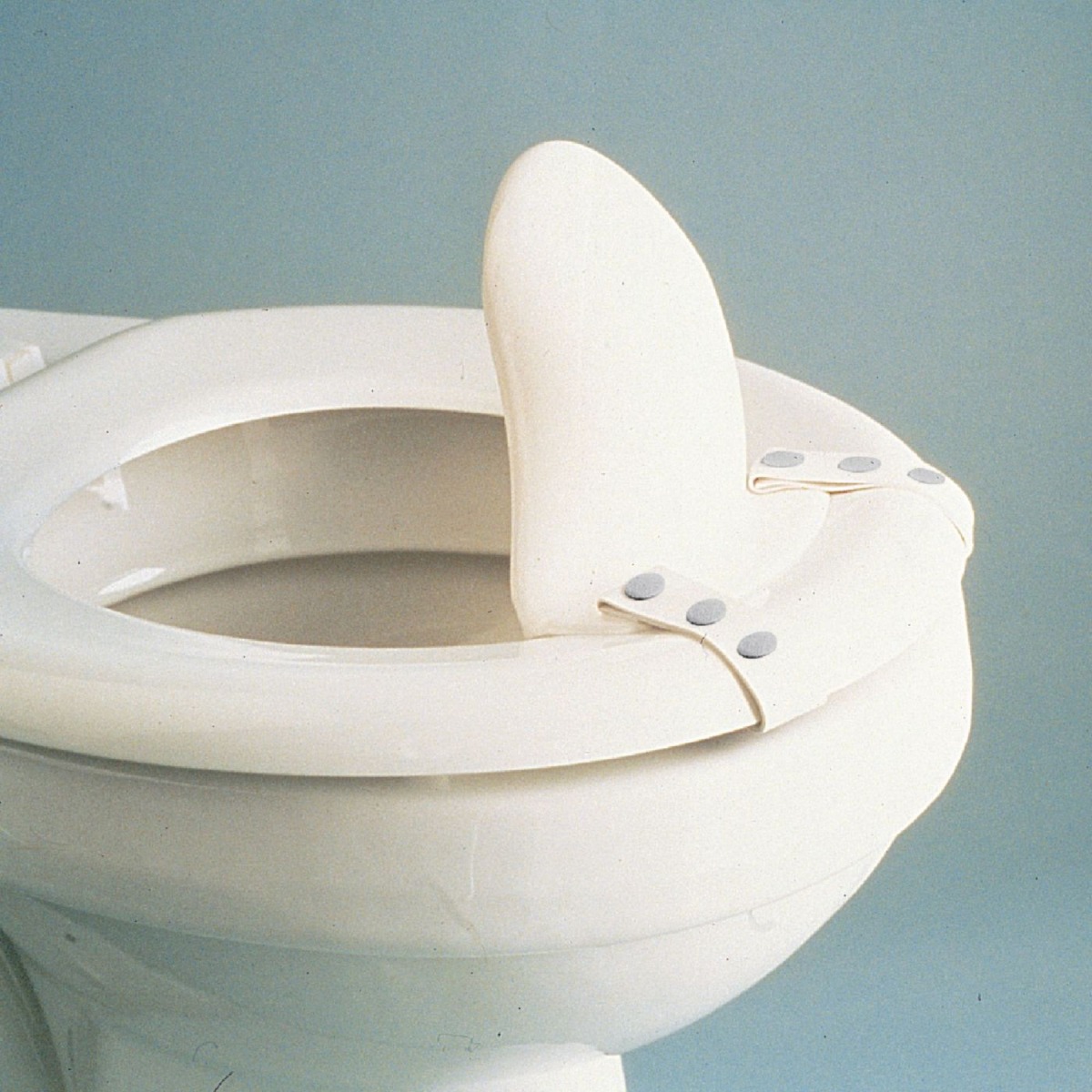 The Best Raised Toilets Seats
Savanah Raised Toilet Seat

A raised toilet seat means less bending, making it easier to sit and stand from the toilet. Available as a 2", 4", or 6" riser, this seat is designed to fit standard toilets.

Homecraft Savanah Raised Toilet Seat with Lid

While some people prefer the convenience of an open seat, if you prefer a lid, here's your best option! Also available in 2", 4", and 6" heights, this riser fits most sizes and shapes of toilets.

Drive Premium Seat Rizer

This riser combines additional height with supportive handles, two features designed to make sitting and standing from the toilet easier. It's available in two versions, standard and elongated.
The Best Commodes
Standard Commodes: 350 Pound Weight Capacities
Homecraft Heavy Duty 3-in-1 Commode

This 3-in-1 commode functions as a commode, a toilet safety frame, and a raised toilet seat, all in one product! The seat and cover clip off for easy cleaning. Plus, this commode includes a pail, splash guard, and lid.

Homecraft Drop Arm Padded Commode

Vinyl covered foam cushioning provides exceptional comfort on the removable backrest and clip off seat of this commode. Drop arms with a non-slip grip help make transfers easy. It includes a pail, splash guard, and lid.
Bariatric Commodes: 1,000 and 700 Pound Weight Capacities
Homecraft Deluxe Bariatric Drop Arm Commode

This sturdy commode has drop arms to facilitate transfers. It includes a snap-on seat, commode bucket, cover, and removable splash guard.

Drop-Arm All in One Bariatric Commode

Looking for additional features? This all-in-one aid can be used as a commode, toilet safety frame, or raised toilet seat. Sturdy and comfortable, it includes a snap-on seat, bucket with cover, and a splash guard.
Want to make your commode a little more comfortable? A gel foam cushion adds padding and comfort when you use your commode. And for easy clean up, CleanWaste Sani-Bag+ Commode Liners are a great option!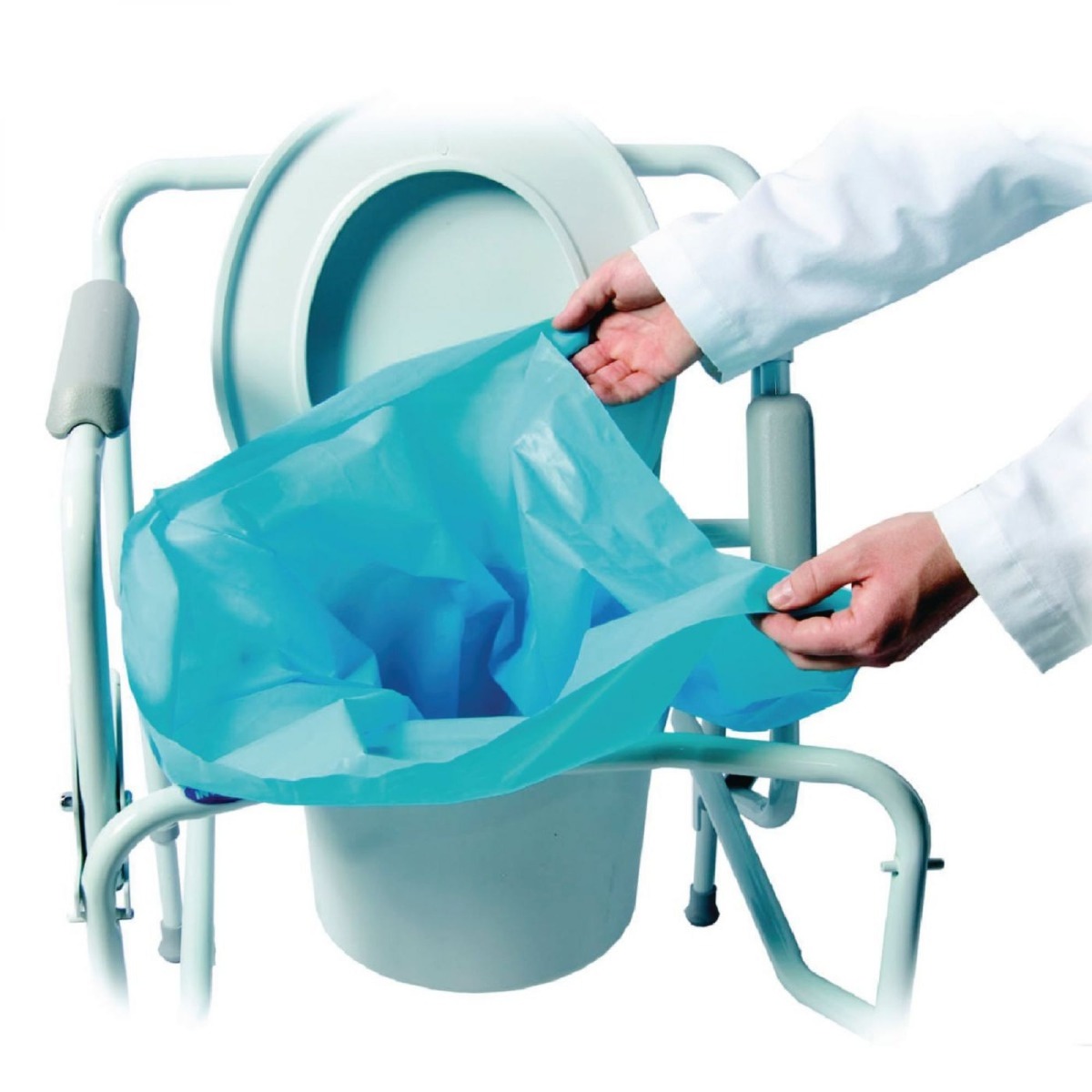 The Best Urinals
Baffle-Spill-Proof Male Urinal

If you have limited mobility or are bed bound, a urinal can be a convenient bathroom aid. This is a great, economical option for male users!

Spill-Proof Urinal

This spill proof urinal comes in male and female versions and has an anti-reflux spout!
The Best Wiping and Personal Hygiene Aids
Bottom Buddy

If reaching is difficult, the Bottom Buddy is a useful toileting aid. The head grips any toilet paper or wipes. Then release it with the push of a button.

BB 600 Bidet Toilet Seat

A hygienic, eco-friendly alternative to toilet paper, this bidet includes front and rear warm-water cleansing, warm air dryer, heated seat and more!

BB 2000 Elongated Bidet Toilet Seat

This bidet includes the latest technology. It features front and rear warm-water cleansing, a 3-in-1 nozzle, remote, deodorizer, night light, and more!
The Best Grab Bars
Grab Bars
Sammons Preston Chrome Grab Bars

Looking for support when you're standing and sitting from the toilet? This attractive chrome grab bar offers a place for you to hold for support.

Homecraft Textured Insulated Grab Rails

For a good grip even when wet, use an insulated grab bar. It can be used next to the toilet or for support when stepping in and out of the shower or bath.
Support Rails
Homecraft Devon Deluxe Folding Support Rail

This support rail mounts to the wall and provides a secure grip for users as they sit and stand from the toilet. When not in use, it folds flat against the wall to save space.

Homecraft Devon Floor-Mounted Folding Rail

Prefer a different mounting option? This support rail mounts to the floor for support when you need it and it folds away for convenience when you don't!
Need extra grip? Holdfast Grips can be used to improve your grip on your new or existing grab bars. The increased friction makes them perfect for dry and wet conditions.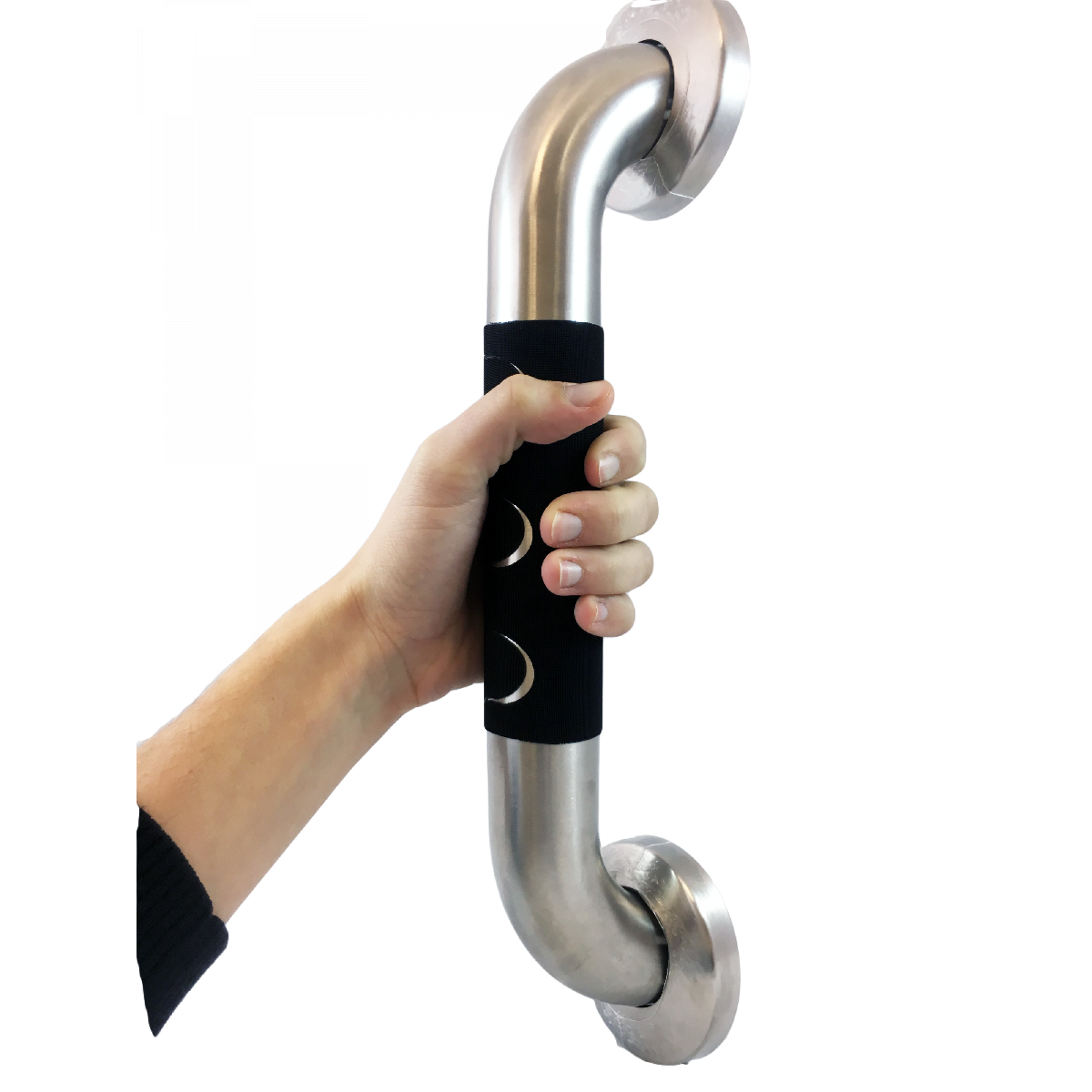 Looking for more options? Check out all your choices!
For more information, check out these articles:
Medical Disclaimer: The information provided on this site, including text, graphics, images and other material, are for informational purposes only and are not intended to substitute for professional medical advice, diagnosis or treatment. Always seek the advice of your physician or other healthcare professional with any questions or concerns you may have regarding your condition.