What is Huntington's Disease?
Huntington's disease (HD) is a genetic disorder that causes the progressive breakdown of nerve cells in the brain. The disease's symptoms include: forgetfulness, impaired judgement, unsteady gait & involuntary movements, slurred speech, difficulty in swallowing, insomnia, fatigue, and slow eye movement. Over time, the disease affects the individual's ability to reason, walk and speak.
Managing symptoms of Huntington's disease can make bathing and dressing challenging for the individual family members and other in-home caregivers. We've come up with 8 helpful bathing and dressing aids that promote safety and increase user independence for people with Huntington's.
4 Bathing Aids to Prevent Slips & Falls in the Bathroom
Transfer benches, bath lifts, and shower commode chairs are designed to increase safety and promote hygiene. The daily living aids hold the user comfortably and prevent sliding with features such as adjustable straps and slip-resistant seats, backrests, and armrests. For those living with Huntington's disease, getting in and out of the bath or rising from the toilet can sometimes be challenging. Try installing sturdy grab bars! Users can also regain confidence with grab bar grips and non-skid mats, helping reduce slips and falls in the bathroom.
Sliding Transfer Bench
The sliding transfer bench is equipped with a swivel seat that turns 360º, (locks every 90º), allowing for easy entry/exit. The sliding rail mechanism secures the seat safely in place once hovering over the bath. The adjustable seat restraint provides added stability. Add a handheld shower head to make seated bathing easier.
Shower Commode Chair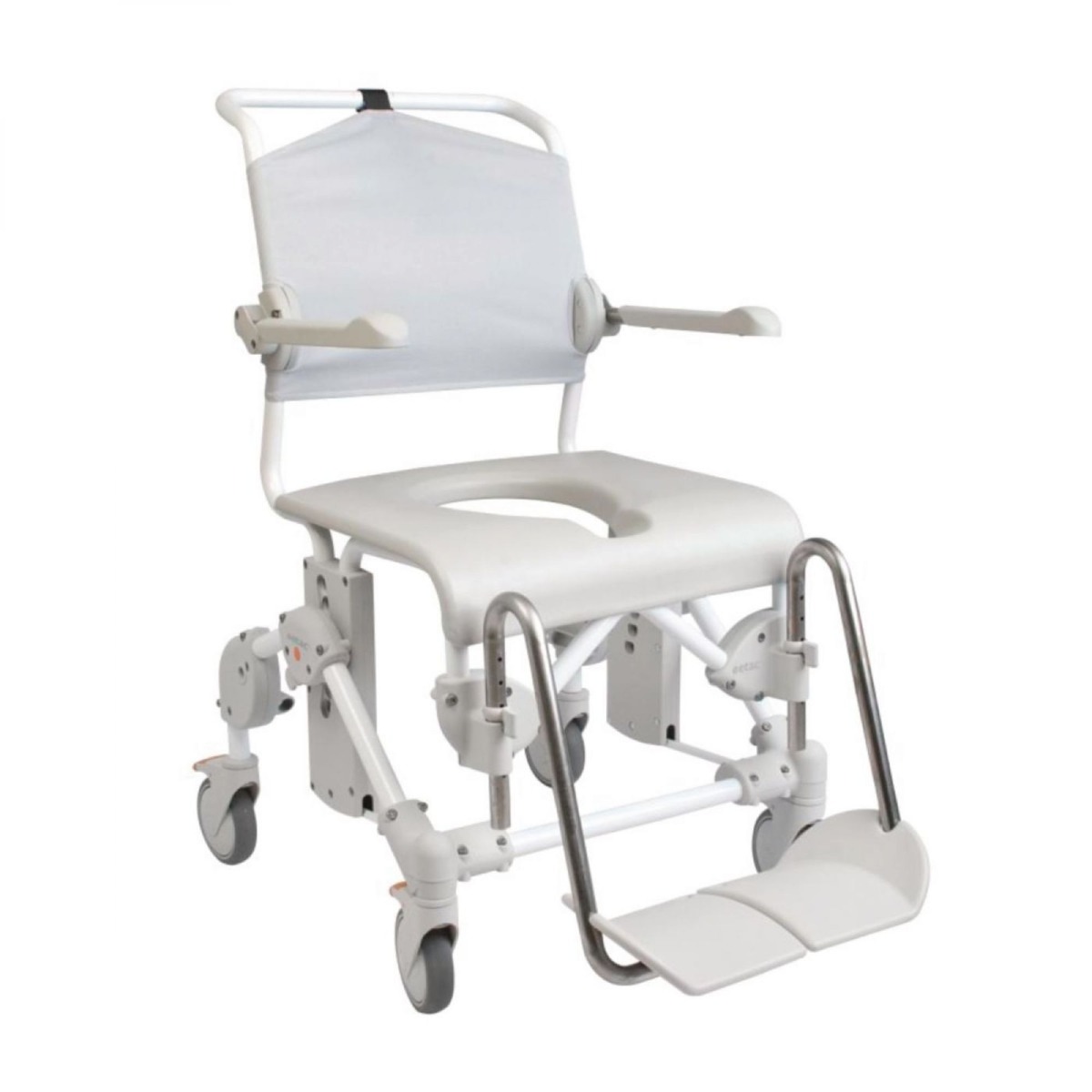 Easy to maneuver, the upright operating handle allows the shower commode chair to fit into a variety of tight spaces, including over wall-mounted toilets. The chair opens at the back to facilitate access for toileting and hygiene. The foot support gives the feet extra comfort and protection during use.
Shower Commode Chair with Tilt
The shower commode chair has a built-in tilt feature to allow for pressure release and a more thorough bathing experience for you. It also benefits the caregiver because the tilt control is easier to reach.
Bath Lift
The single-button operation allows the user to descend and keep the backrest upright or recline to a more comfortable position, all while retaining ample leg room to relax while in the bath. The bath lift has a built-in safety feature that won't allow the lift to lower if the battery power isn't charged enough to raise the user afterwards. If you struggle with dropping your soap while bathing, try a wash mitt that holds your soap!
4 Dressing Aids to Assist in Applying & Removing Clothing
As Huntington's disease progresses, the motor symptoms such as tremor or shaking, stiffness, slow movements, and unsteady balance can make it difficult to accomplish everyday tasks such as getting dressed. Assistive devices such as sock aids, dressing sticks, and donning aids can help users regain independence and reduce the risk of falling. Individuals can also try using no-tie shoelaces to eliminate the hassle of bending over to tie shoes. If making outfit choices is overwhelming, hang matching shirts and pants together in the closet. Sitting down can also make dressing easier.
Foam Handle Sock Aids
The built-up foam handles on these sock aids help users pull on a sock or stocking. The continuous loop helps individuals who are limited to one hand. The no-slip features a pad that has the same one-way material as found on a lint brush, preventing socks from slipping off the aid.
Button Hook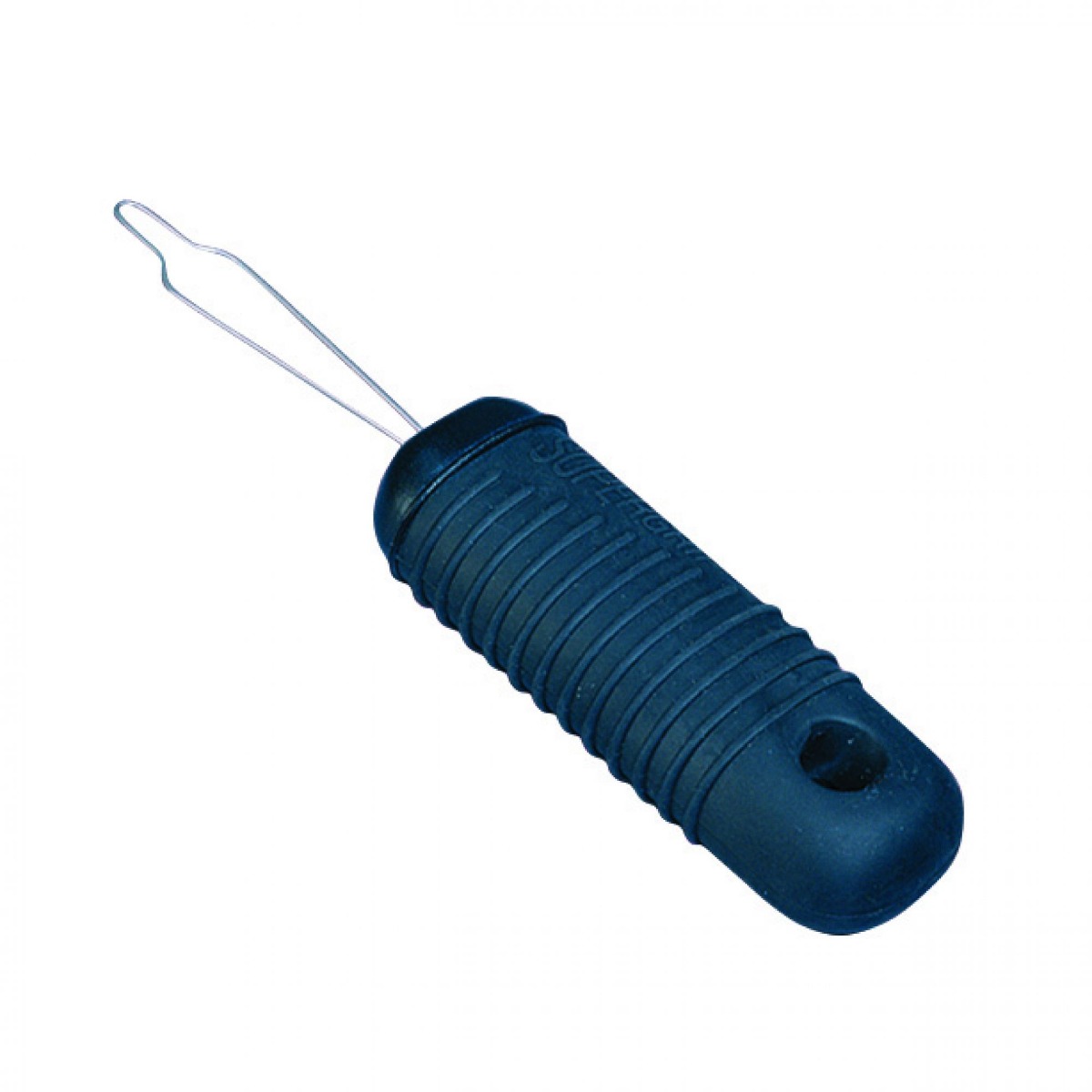 Another aid that is ideal for users limited to one hand or poor fine motor skills, the button hook has a built-up handle for a strengthened grip. Thread the end through the wire hook through the buttonhole, then use it to grab the button. Pull the button back through the hole and the button will follow.
Dressing Stick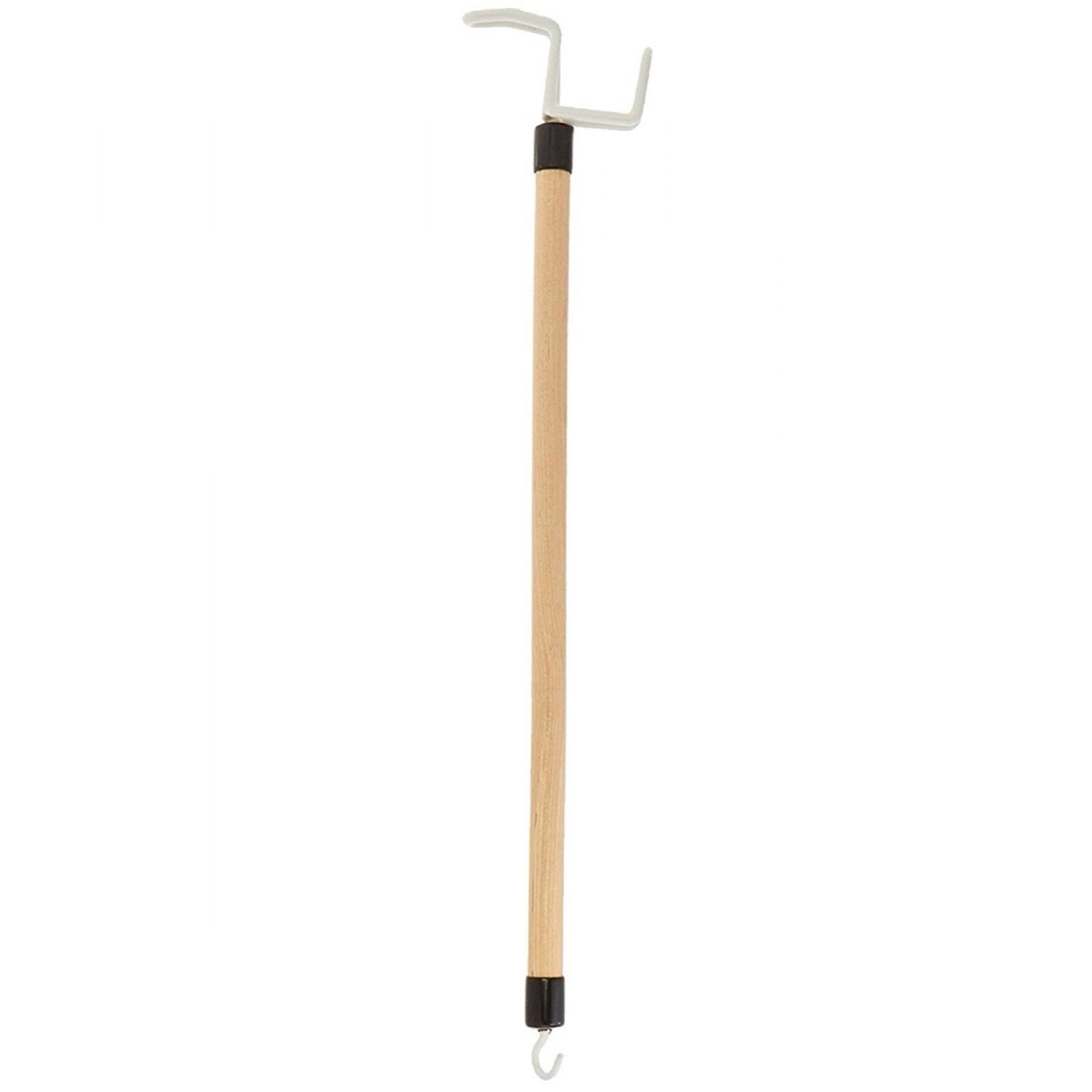 Finished with lacquer and a reinforced hook, the dressing stick helps apply and remove clothing. In addition to dressing, the stick can also be used to push or pull objects.
Stocking Donner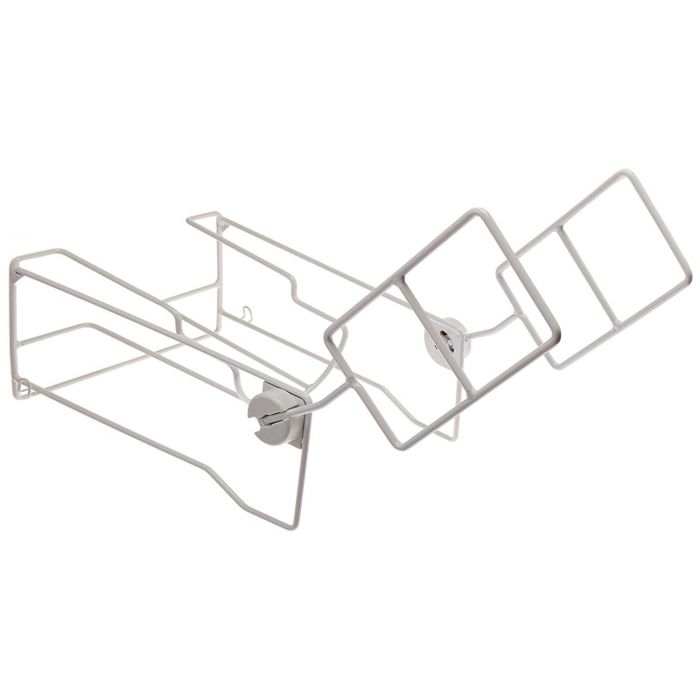 The stocking donner features extra long handles that are used to enable easy application of stockings and socks. The handles rotate 90°, creating a more comfortable position for the user while applying the stockings.
More Information
For People with Huntington's Disease
Learn more about HD in these articles:
For Caregivers
To learn more about how you can help loved ones living with Huntington's Disease, read the caregiver guide provided by the Huntington's Disease of Society of America.
References

Anonymous. (2020). Overview of Huntington's Disease. Huntington's Disease of Society of America. Retrieved from https://bit.ly/35QZsUP

Victoria Tan. (2018). Living with Huntington's Disease. Huntington's Disease News. Retrieved from https://bit.ly/2Wrd5ac

Anonymouse. (2020). Huntington's Disease. The OT Practice. Retrieved from https://bit.ly/2WnNvCK
Medical Disclaimer: The information provided on this site, including text, graphics, images and other material, are for informational purposes only and are not intended to substitute for professional medical advice, diagnosis or treatment. Always seek the advice of your physician or other healthcare professional with any questions or concerns you may have regarding your condition.